To have an unforgettable party, you need to think about all the details, even the choice of souvenirs, for you this may seem superfluous, but for the guests this goes much further, it is through the souvenirs that your celebration will be eternalized in everyone's memory. , plus it's also a great gesture to show your family and friends that you loved their presence on this very special day!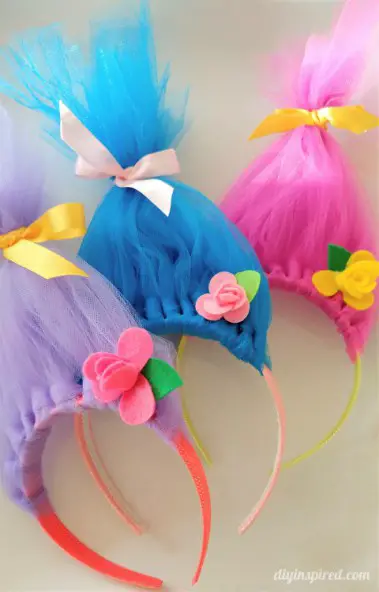 It has become a tradition to present guests with something simple and simple but affectionate at the end of children's parties, and this is becoming something so traditional that we can see many adults investing in this item in their celebrations. The first thing to think about when we start organizing a party is which theme to choose, from there ideas start to emerge both in terms of decoration in general and in the choice of simple items that make the biggest difference.
Handing out souvenirs has become something so traditional that many guests wait anxiously for the gift to be delivered and when they realize they don't have it, they end up being disappointed, so as simple as it is, be sure to prepare something to give them a gift, be it a toy, ornament, keychain, surprise bag or even something edible, I'm sure they'll be super touched by the simple fact that you remembered.
As we know, to provide an amazing party for our children these days has become almost impossible since we are living in times of crisis, but thanks to some DIY tips we can create something beautiful and the best without spending almost anything.
To help them, we have prepared this article with several suggestions for children's party favors to make at home they are very cheap and creative alternatives, following these ideas it is impossible to go wrong in choosing the treat I'm sure you will find a model that matches the proposed style and theme.
Children's Party Favors: Step by step
The focus of children's souvenirs is to think of something that children like: Ideas such as sweets, toys, superhero masks, key chains, among others, can be your best bets!
Kraft paper surprise bags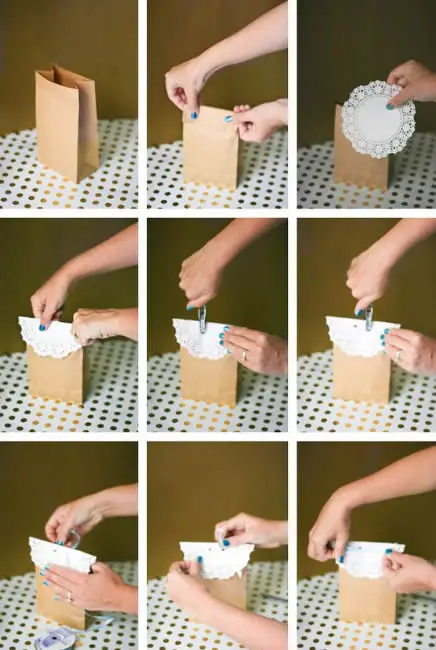 Materials: 
brown paper bags
Sisal thread or ribbons in the color of your choice
Scissors
hole punch
doily lace paper
Step by step:
Place the sweets and mini toys inside the bag
Fold the mouth of the bag as shown in the image above
In the same fold, wrap with lace paper, make the holes in the middle of the bag with just 1 finger apart from one hole to the other.
Cut a piece of ribbon as big as necessary to pass through the hole, finish making a bow.
Poppy's Tiara from the Movie Trolls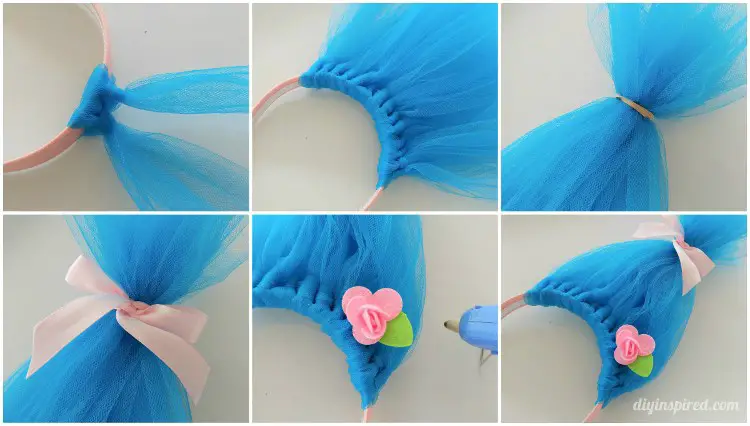 Materials:
Thicker tiaras
Tulle
Scissors
Rubber bands (those used to hold money)
Ribbon
felt flowers
Hot glue and glue gun
Step by step
Felt superhero masks
Materials:
Felt
Elastic
Scissors
pins
Line and needle
permanent pen
Mask template you can find below
Step by step
Scratch the mask template onto the felt.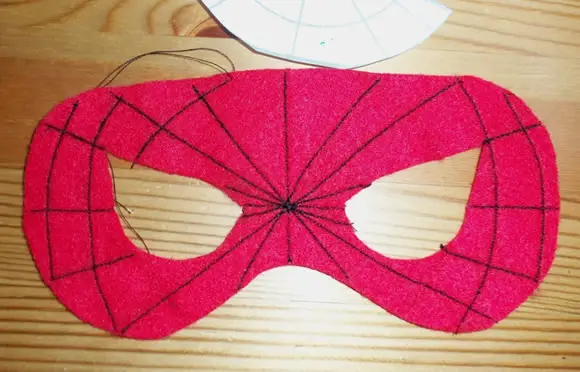 Now make the black risks of the mask, it can be in the sewing machine using black thread or do it manually with the permanent pen.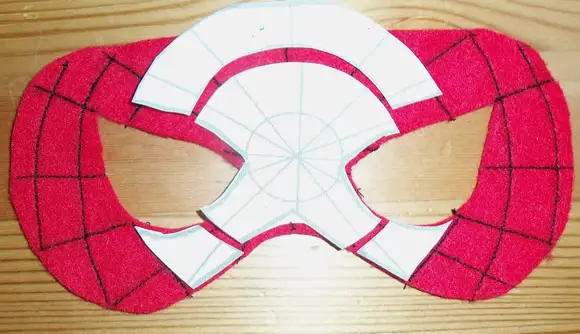 The next step is to sew the back of the mask.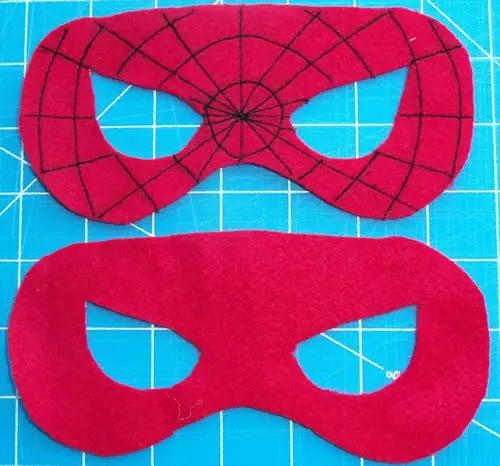 Use pins to help you with this part, so it's easier to keep the two parts together when sewing the edge and also when sewing around the eyes. Cut a piece of elastic and measure it on your child's head, as the age of his friends is more or less the same as his, then cut the size you want and sew.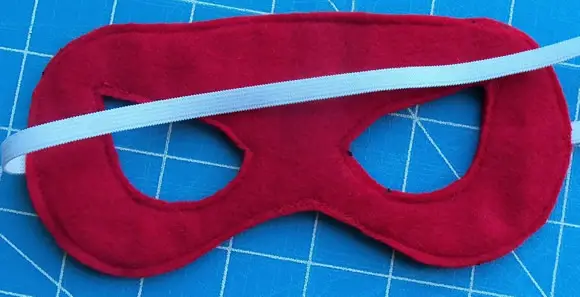 Spiderman Mask Template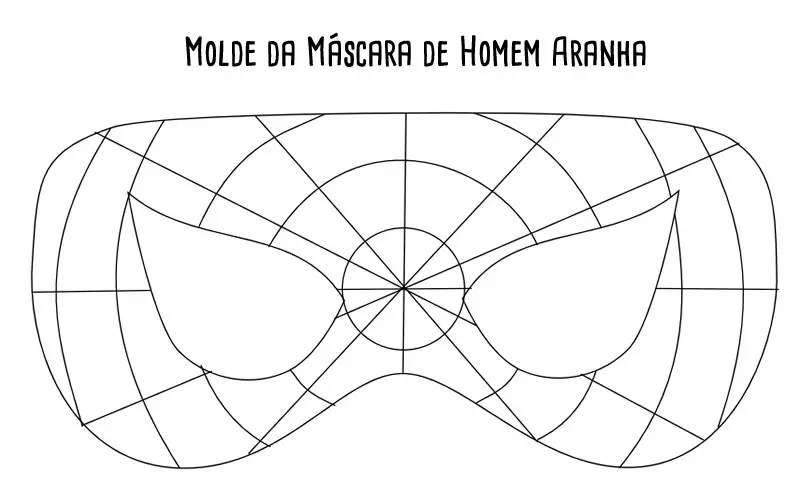 Children's Party Favors Ideas to Make at Home
If you thought our tips were of good use, don't forget to share with your friends, after all, we need to indicate and share, right? Thank you from the heart! Here are some more ideas in photos of easy children's souvenirs that you can make at home and hands on.
See too:
Improvised Children's Costume: 50 amazing ideas to use
Children's Makeup for Festa Junina: Step by step