Anyone who follows fashion trends knows that one of the styles that is making the most success on the catwalks is the pieces inspired by the sports universe.
One of these is the jogger pants, also called jogging pants, which in addition to being a beautiful and modern piece, it is super comfortable, and can be used on different occasions and combinations because it is a versatile piece, which makes life a lot easier for today's women.
What changes is just knowing how to choose the fabric since today it is possible to find it in different types, the most used being the models made in sweatshirt.
If you intend to go to a more chic and sophisticated environment, give preference to models in more refined fabrics, such as crepe and wool that you will rock. even more so in the coldest season of the year, winter.
This piece is for both day and night, follow some of our tips below and learn how to use it without making mistakes in combinations.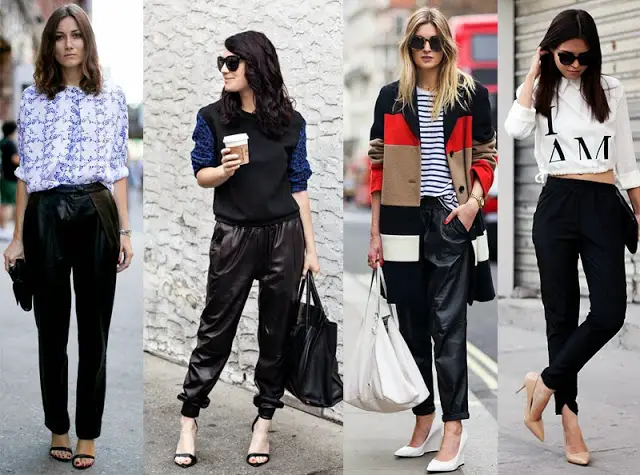 Jogging Pants Models
Despite the great success and for being a versatile piece, it is not as easy to combine as it seems, it is necessary to be careful when composing the look so as not to look ugly.
One of the main features of the jogging pants is that they have the part of the hem adjusted, in elastic, which can be long or shorter, which gives a very delicate touch to the final look, leaving the look super feminine and delicate for the simple fact that it leaves the ankles on display.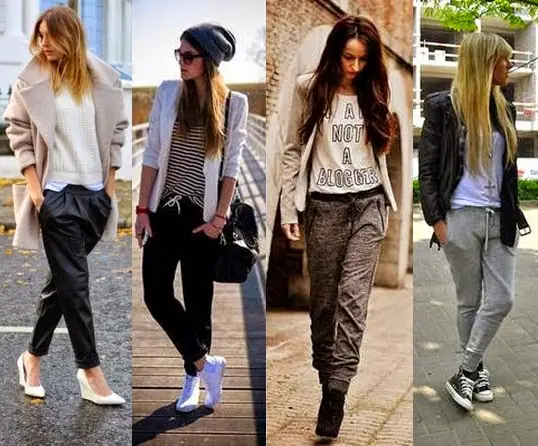 Looks with jogger pants: Learn how to match
For day-to-day, the most suitable models are the models with an adjustable elastic bar on the leg and more loose. You can be wearing it with a simpler blouse and with a straight fit, preferably with a single shade, on the feet you can wear flats or even with a sneaker.
For a more casual and sensual look, it's worth wearing jogging pants with a shirt and beautiful high-heeled pumps.
For a night look, opt for a more chic model with more refined fabrics, so it won't look sloppy, but with a fashion footprint.
A nice tip for chubby women called plus size is advisable to choose more fitted models since this model of pants gives more volume in the hips leaving the woman with a toned silhouette.
See below some images with models of jogging pants for all styles and body types, even options for plus size women to rock! Check it out: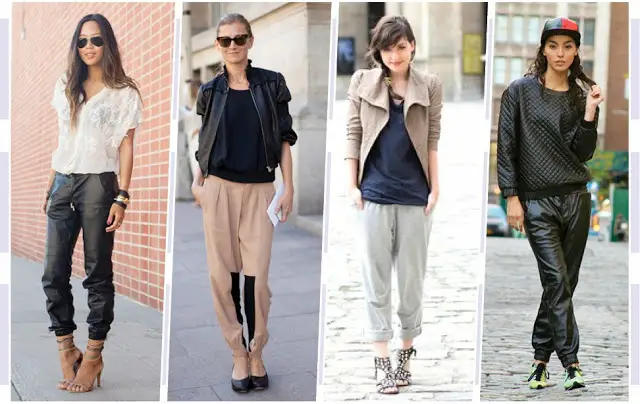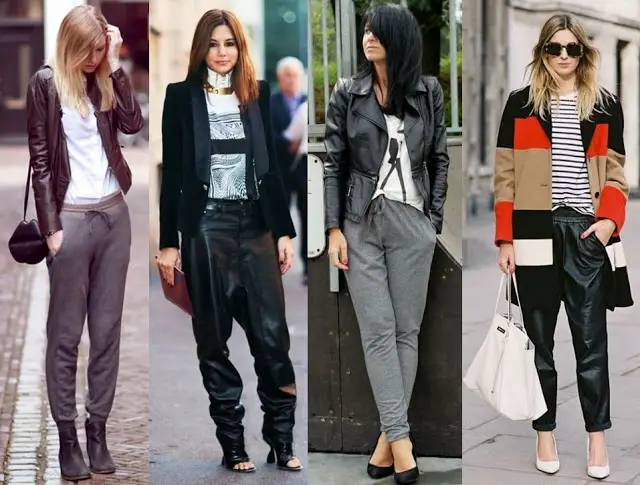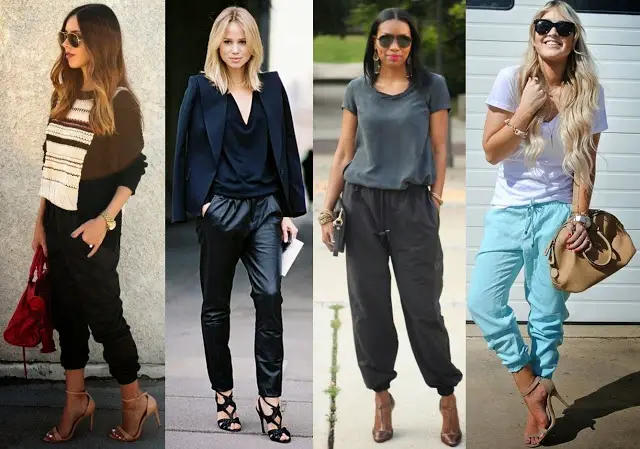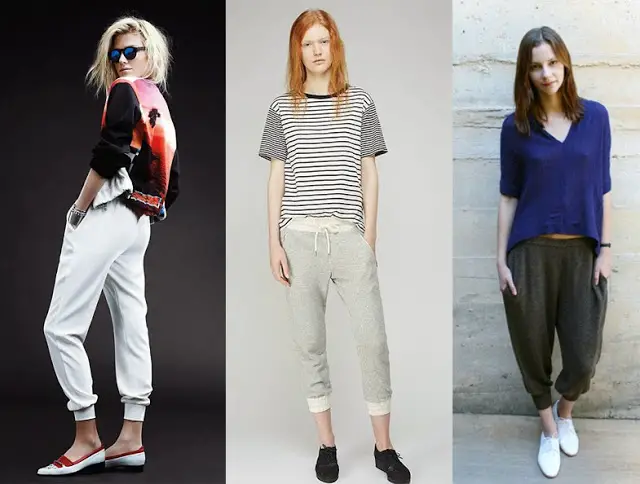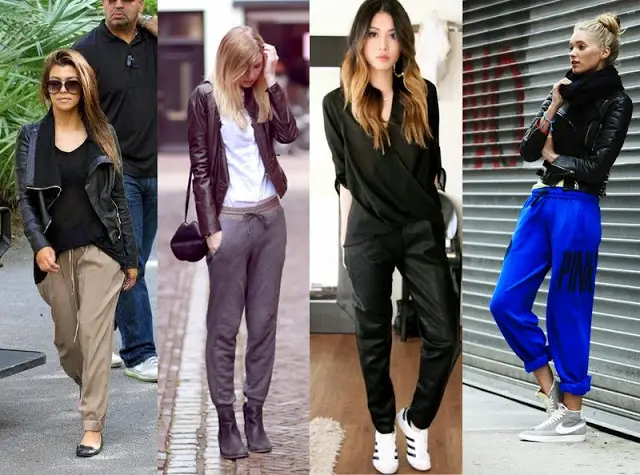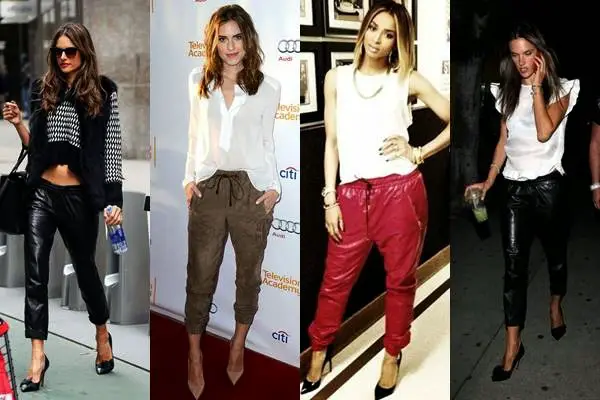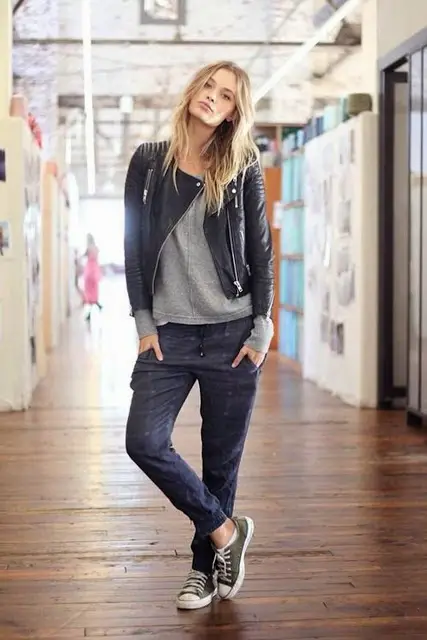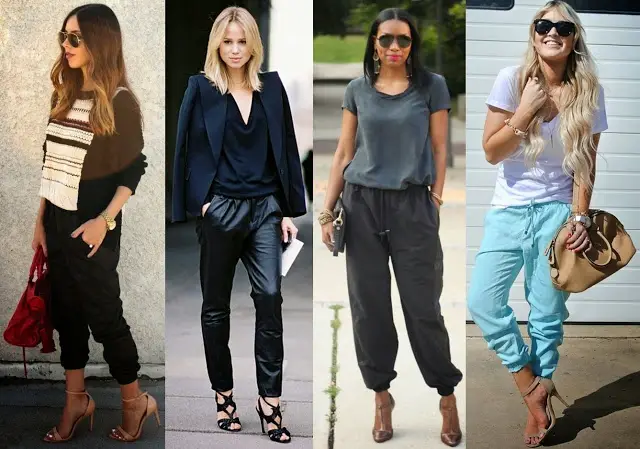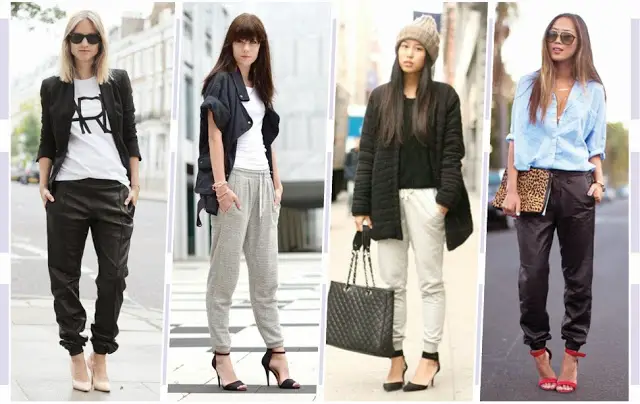 See too:
E-Girl Clothing: 12 Inspirations to bet on style