Christmas is a time to renew our faith, love and solidarity with others! Celebrated every year on December 25th, the day Jesus Christ was born, Christmas is the most beautiful and special commemorative date on the calendar (the word Christmas comes from natality, which means birth). Because it is such a special date, it has become a tradition to gather friends and family around the table with delicious typical foods and simply incredible decorations.
As Christmas is a little more than a month away, it is already possible to see some shop windows, squares and even houses getting into the Christmas mood with Santa Claus decorations, reindeer, blinkers and cribs, mainly in felt. Christmas is a time to celebrate the birth of Jesus! And there is nothing better to bring back this souvenir than a felt crib that you can find to buy in several decorative items stores, there is also the option of making it with your own hands.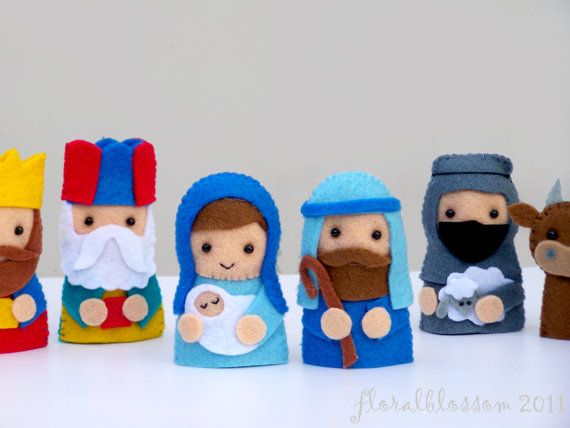 The symbol of the nativity scene is as if it were a reenactment of the exact moment of the birth of the baby Jesus. It is possible to make a crib with several materials, however, the most used material is the felt crib, which can offer great durability in addition to having an excellent cost benefit. easy handling, which makes it much easier to make craft work, even for people who don't have so much skill.
So that we can make the felt crib, it is necessary to have some materials at hand such as: felt scraps of various colors, needle and thread so that it is possible to sew all the details in felt and some molds that will serve as a basis for cutting the felt with the right shape!
To help them I selected some felt crib molds to make beautiful ornaments for your tree, dining table, in short, let your imagination flow… With them you can make simply wonderful Christmas ornaments, and then check out some really cool tutorials I found on the internet.
Felt Nativity Scene for Christmas
Mold source: Link
How to make a Felt Nativity Scene
You will learn through the wonderful channel Carmela Caramella how to make a beautiful felt crib in a very easy and fast way. There is no secret as you do more skill you will acquire.