Easter is celebrated on the first Sunday of the full moon after the arrival of spring for this reason, it takes place on different dates from previous years this year for example it will fall on April 16th and many people use this event to earn income. extra producing souvenirs and handmade ornaments beyond cute!
And like any other craft work, an item that can't be missed in any way, are the easter molds they made it much easier when making the work. To help you in this mission, we prepared this article with hundreds of felt easter bunny patterns to print, they are all free so feel free to print as many sheets as you need.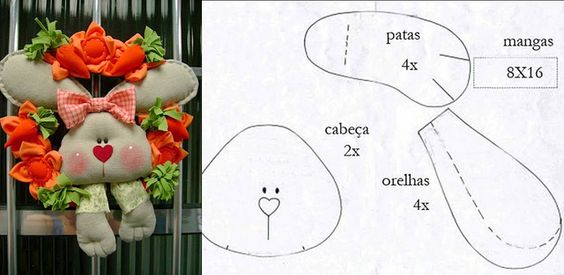 Through these molds you will be able to produce several pieces among them: Easter souvenirs in EVA, classroom panels, children's masks, rabbit ornaments, felt keychains, wrappings and much more!
Easter Bunny Patterns in Felt to Print