If there's one thing people don't skimp on, it's food and beauty.
If you want to set up your own business but are in doubt about which area to invest in, bet on one of these two areas and you will certainly do very well.
you first need to dedicate yourself a lot and do everything with love, following these steps you will go far!
If you work in a salon and you are not feeling valued and your dream is to obtain your long-awaited financial independence, gather your savings and invest in your own salon.
The area of beauty is constantly expanding, after all, whether male or female, everyone likes to take care of their appearance.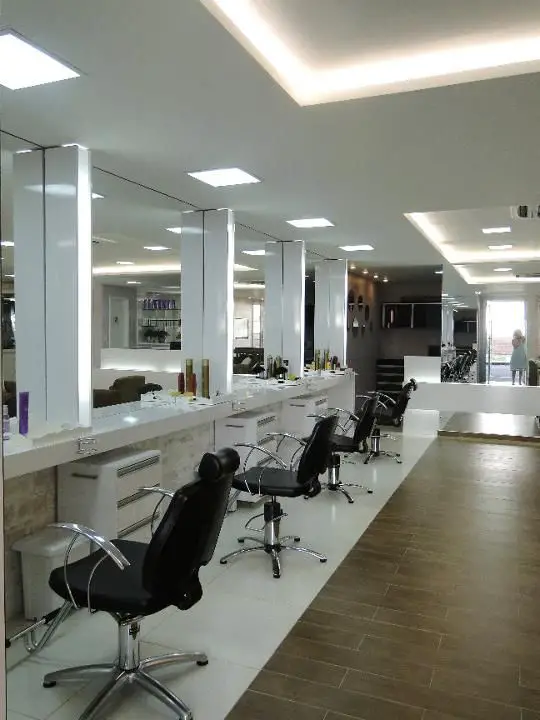 To be able to stand out in this environment, having a well-organized and decorated corner, quality of service, promotional packages and an authentic and strong name can be the differential for your salon to start being known in your city.
Many owners end up using their own name on the sign like "Salão da Josi" this is a good suggestion even more if you don't have much creativity at the moment.
The idea is simple but it helps the owners to promote themselves, making it clear who is the specialist and the owner of the establishment.
Beauty Salon Facades: +21 Modern Photos and Ideas
But if you want something different and creative, the best thing to do is analyze what kind of audience the salon will serve.
The clientele can be only for the female, male and who knows, even children.
Remembering that women are more vain and with that the female audience prevails as a target audience.
Be calm when choosing, select a few names then write them down on paper and ask friends and family for their opinion until you find one that best matches your target audience.
See the names of famous beauty salons
Salon 1838: Its name has to do with its location Rua Estados Unidos, Nº 1838
C.Kamura Salon: A network of salons created by Celso Kamura, he used his own name for the salon.
Jacques Janine Salon:The name of the salon is related to its creators, the couple Jacques and Janine
Marcos Proença: Famous hairstylist who also put his name in his salon network
MG Hair Design: created by Marco Antônio de Biaggi, the name of his salon has the initials of his name and two more words in English that mean hair design.
Torriton Beauty & Hair: Name inspired by a castle in Spain.
Scented Woman: Created by Eveline Veloso has his works dedicated to offering all the best related to hair, makeup, waxing and more for women
100 Beauty Salon Names: Creative Ideas
Try to choose a name that is unique, especially if you live in a small town after all, have you ever thought about having 3 salons called "Studio de Beleza" this will cause confusion in people's minds.
Below you can see more than 100 inspirations from beauty salon names to assist you in this very important mission of your life! See: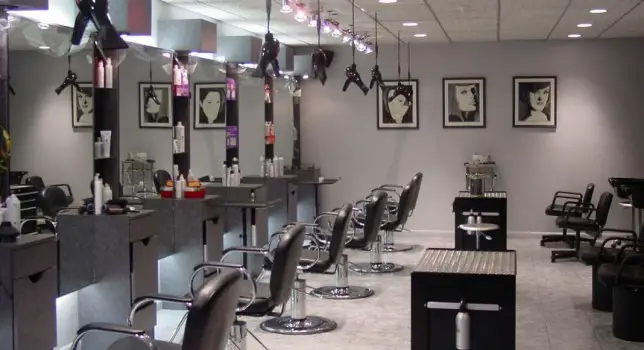 beauty brand
Hair and Layers
2beauty
brosse et brushing
essence of beauty
beauty style
BelloHair
Bella Donna
Dijon Beauty Center
honey coiffeur
crystal beauty
woman glow
Stylu's hair
lolita
Always beautiful
Beauty space
Beautiful to live
Vain
Design & Style
Powerful
Shapes & Threads
beauty guide
beauty Institute
Beaux Cheveux
hair style
hair design
fast beauty
Wonder Hair
Maxi Hair
beauty of the hour
reborn
Formosa
Always beautiful
Charm
VIP space
New Image Hairdressers
Always Bella Hairdressers
Aqua Hair
Essence
Hair Aesthetics Profile
Always beautiful
hair fashion
fashion look
satisfaction
Diva's Charms
hair fashion
Mademoiselle
beauty&company
gold scissors salon
la belle
Tutti Belli
aphrodite
magic hairstylist
NAME's Coiffeur
Woman's Space
chic's styles
NAME's Saloon
satisfaction hair
Diva's Charms
made moiselle
hair fashion
just curls
Beauty Toks
rare
Maria goes with the others
beauty workshop
beauties of brazil
Natural beauty
crystal shine
New Style
Hair and Co.
Cuts N'Curls
hair in the wind
hair workshop
hair academy
Cut & Hair Salon
contrast
beauty space
hair and co
Bella Donna
all beautiful
beauty company
Beauty queen
hair designs
hairdressing whims
top beauty salon
all beautiful
Wonderful
Fashion Beauty Studio
SOS Hair
beauty studio
beauty bazaar
Whim
VIP beauty
Mirror My Mirror
Studio Beauty Workshop
Studio & Aesthetics hair
Hypnosis Salon
beautiful wires
curl clinic
Beauty salon name generator
Still out of ideas to name your ninth salon?
We still have two great ways to spark your inspiration. The salon name generator can be a great way to choose that name that will stand out among the rest, check it out:
shopfy: Just add a keyword and click on generate names, in a matter of seconds you will see several names appear in front of you.
Business Name Generator: Another great generator option that will make the job of choosing a name much easier.
WordPress.com: Here you can also find several name options, again just enter a keyword and perform the search
Regardless of which name you choose, be careful not to violate other companies' trademarks, so always search the INPI if that chosen name is not already registered, ok?
See too:
30 Name Suggestions for Toy Stores