I am passionate about crochet crafts, beautiful and rich in details they have the power to change the look of any environment including your kitchen, an example is the fridge handles that serve not only to protect the handle but also to decorate and give more joy to the comfort.
Today we brought you some super cute fridge holder ideas, which can inspire you when you are making it or to take as a model when ordering your piece, if you don't know how to crochet, however, you are fascinated by this type of craft. The traditional model is based on a wide crochet strip, with the width of the strip having to be compatible with the thickness of the handle of your refrigerator.
The details can be bunches of grapes, flowers, fruits and a multitude of illustrations can be made with alternative materials and incorporated into your crochet tongs. There are options for fridge and microwave, use and abuse your creativity, check out some models in addition to some super easy step-by-step tutorials!
Crochet Refrigerator Holder: Step by step
Below you will see some models that I found on the site: Link 7 to buy just click on the link there are many wonderful models made by the best artisans in Brazil.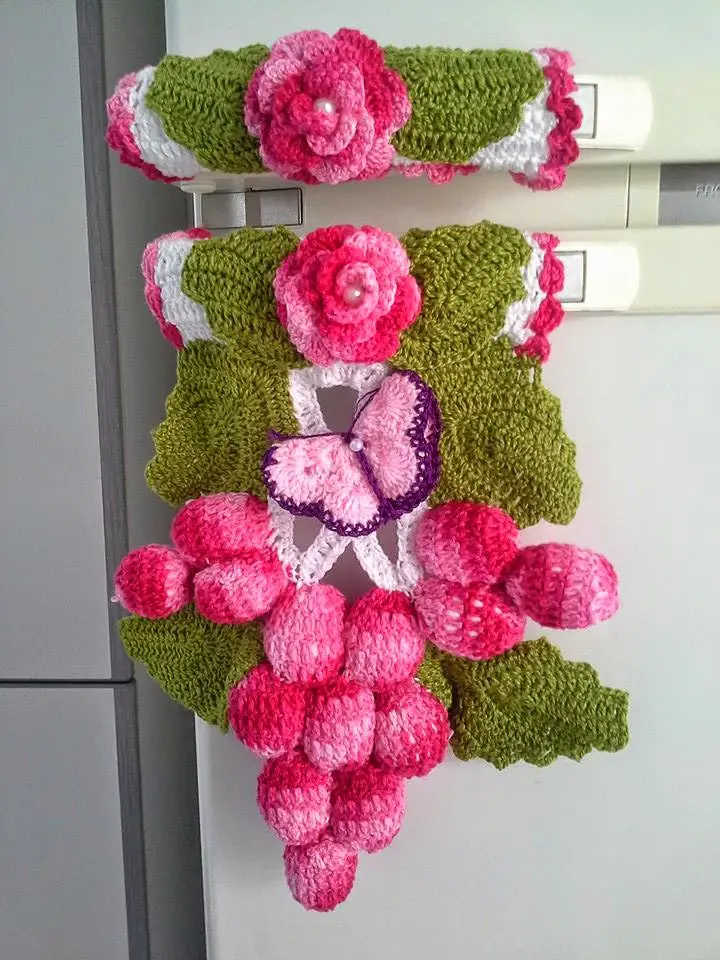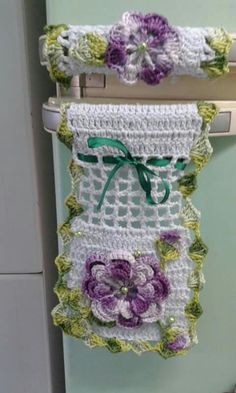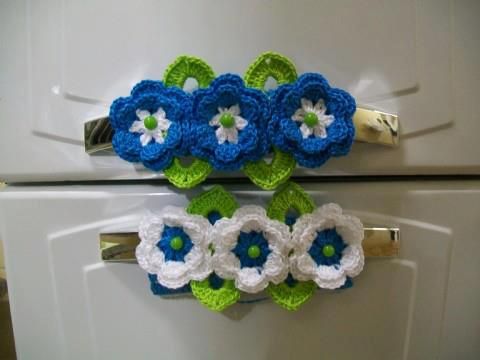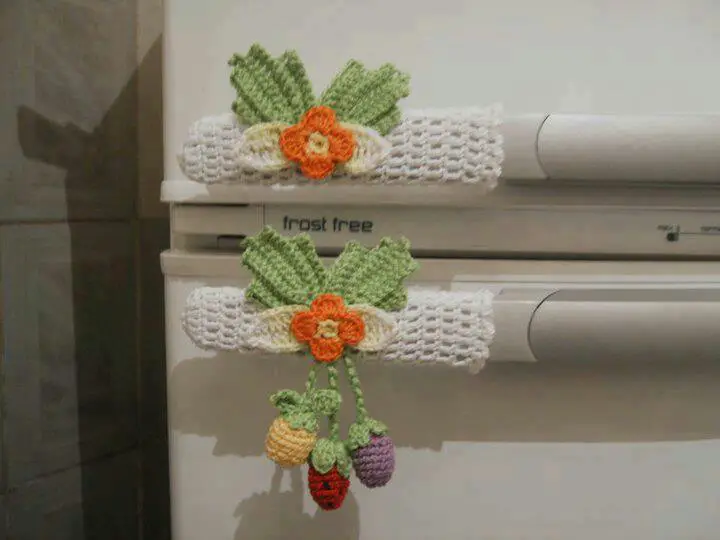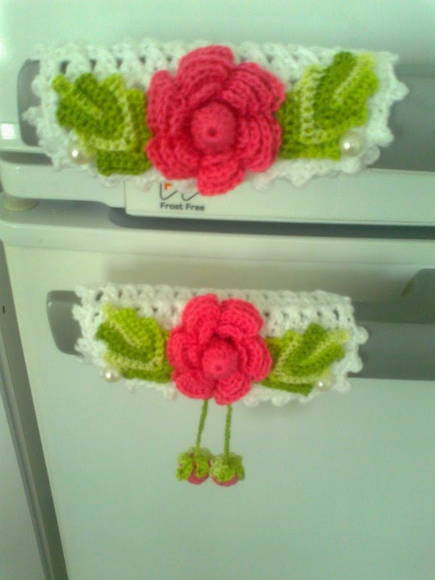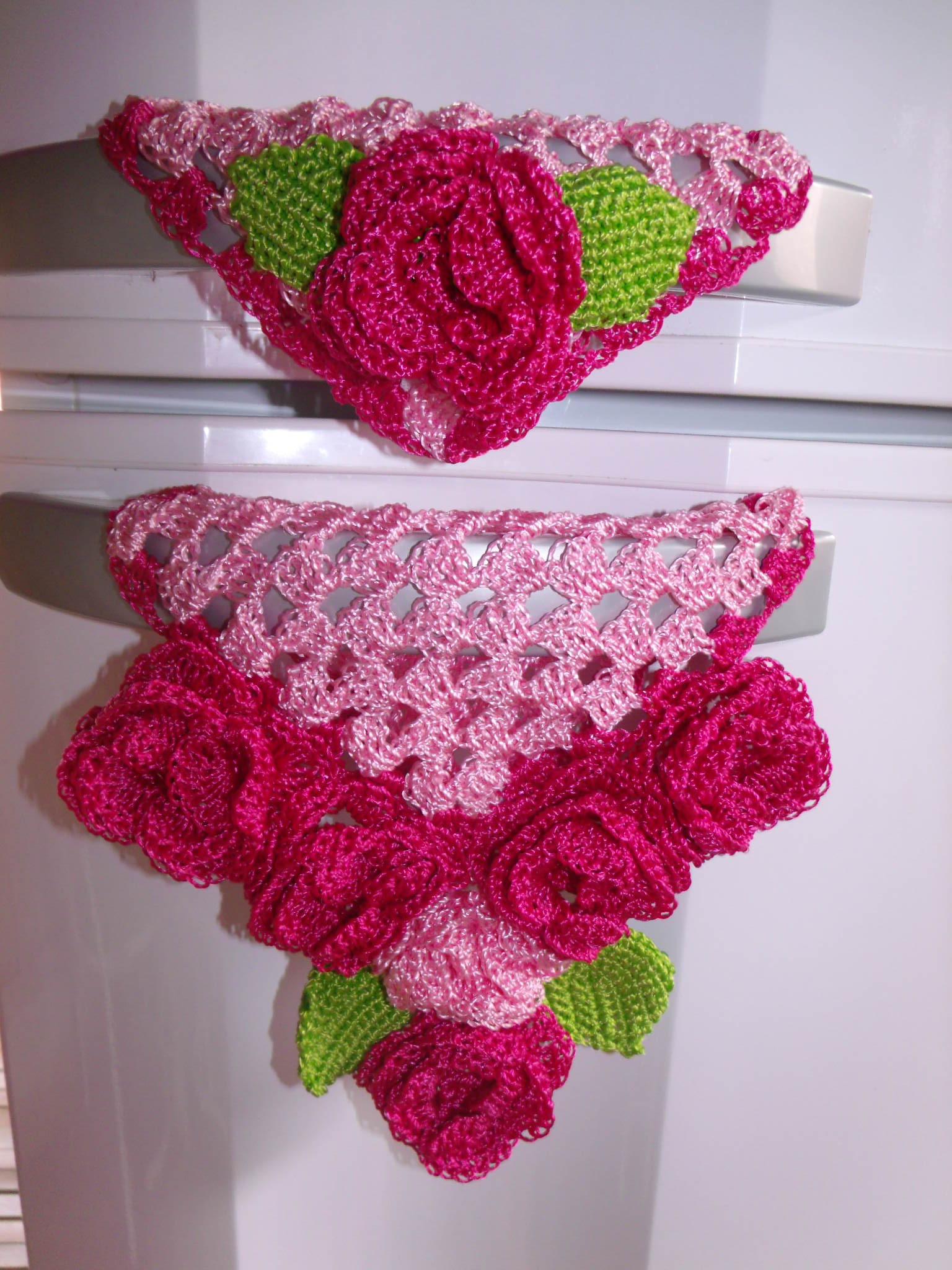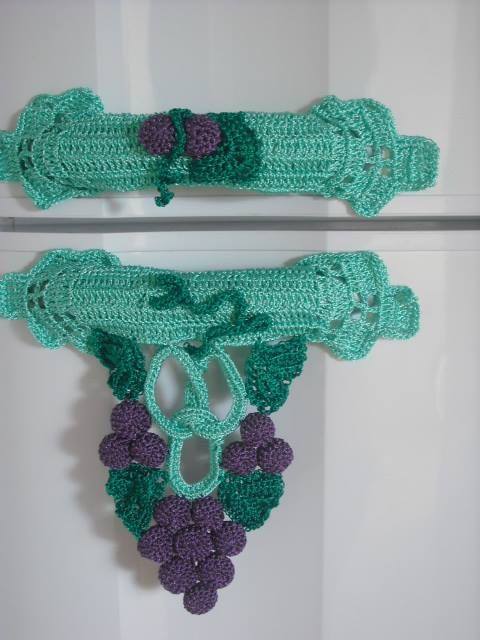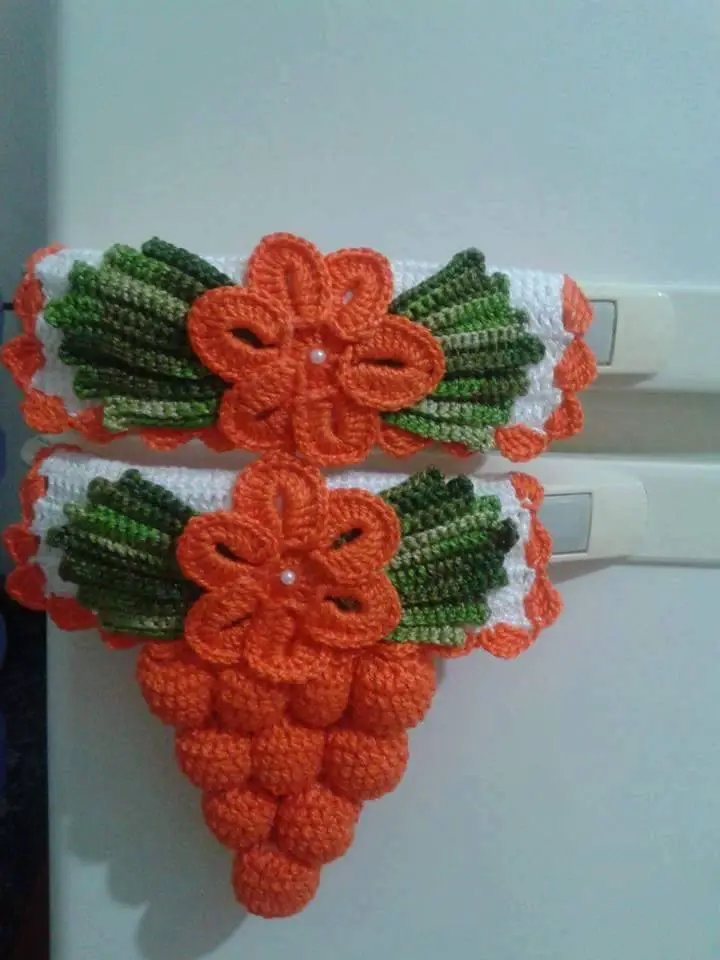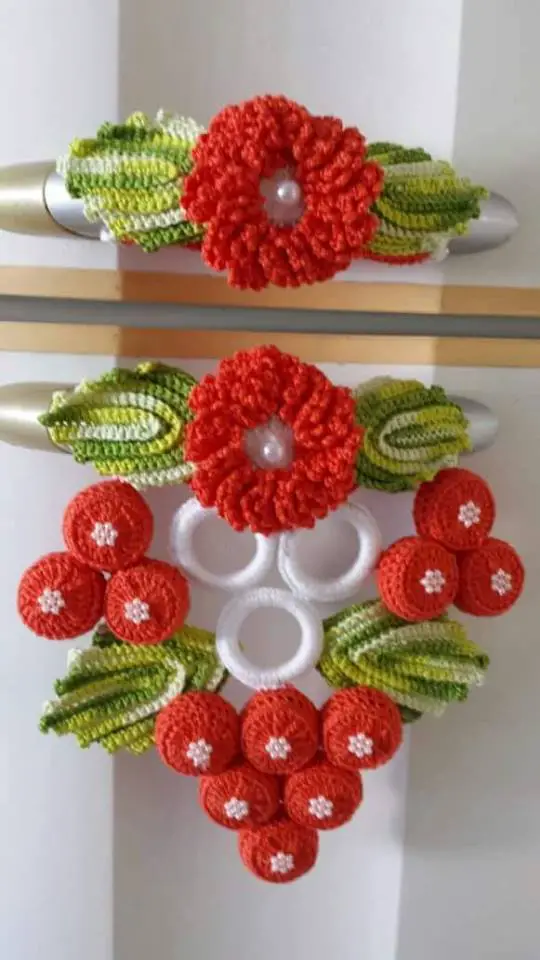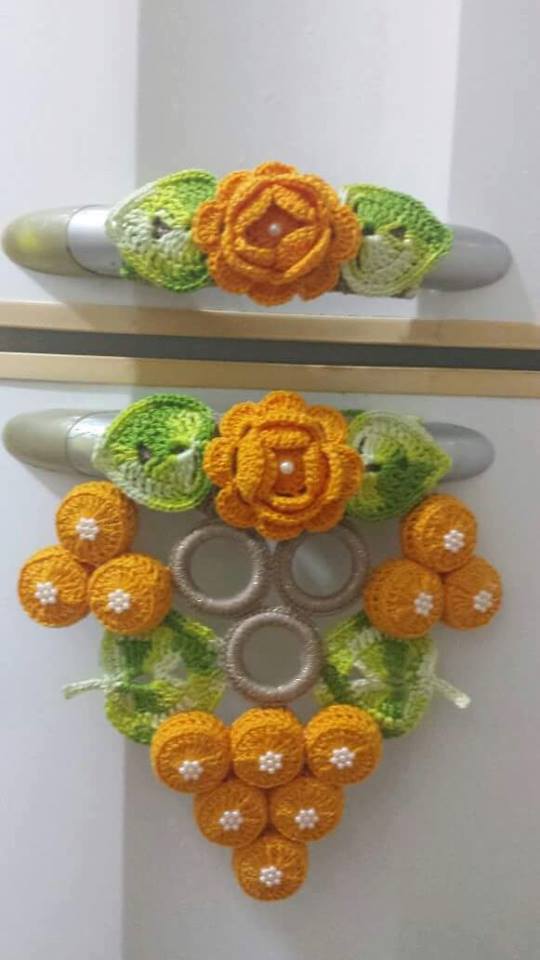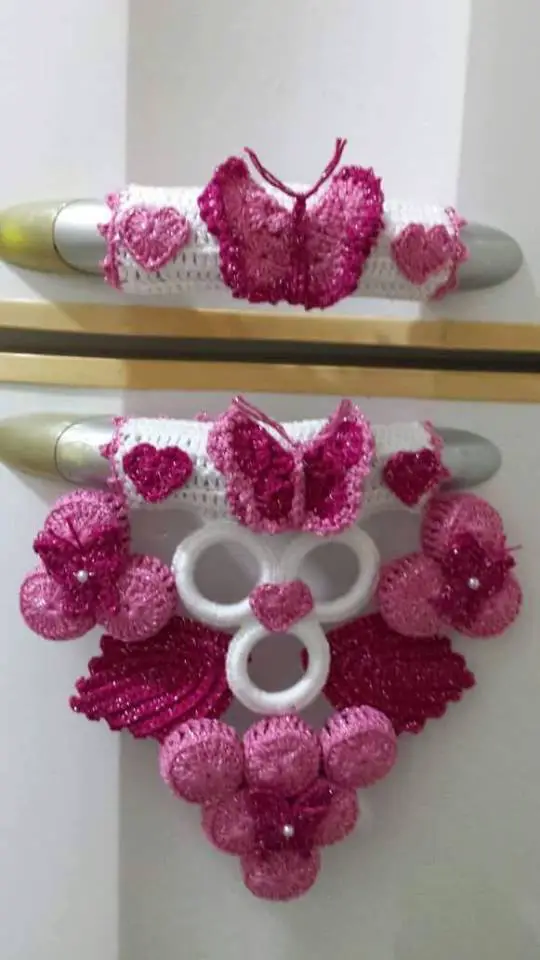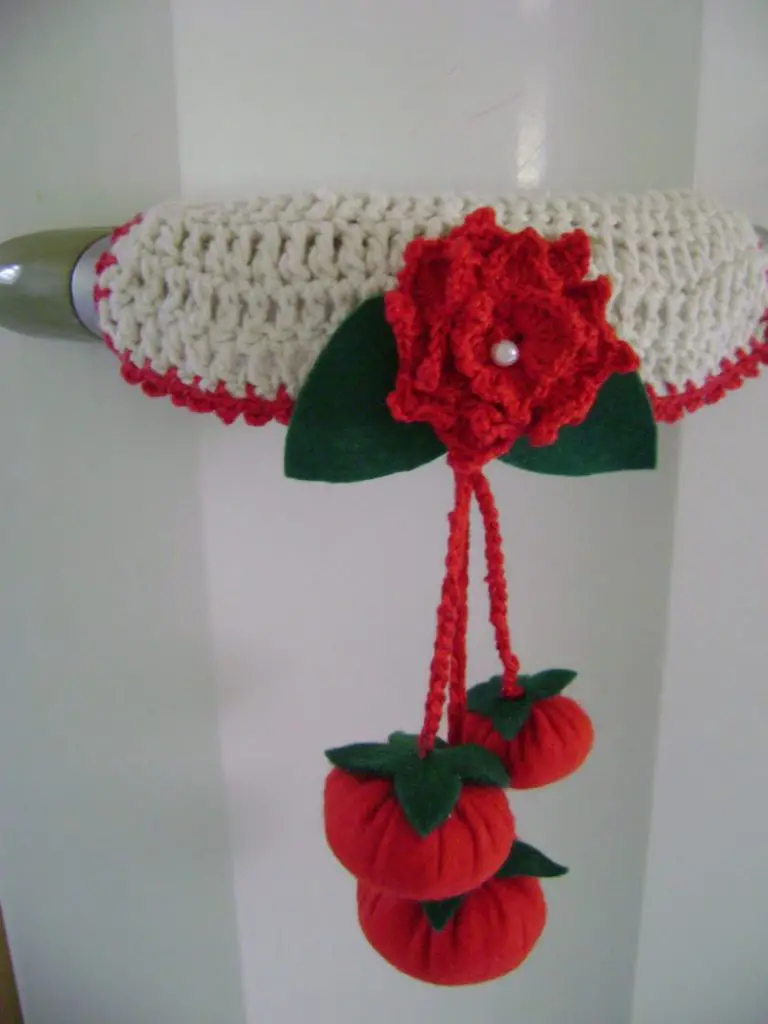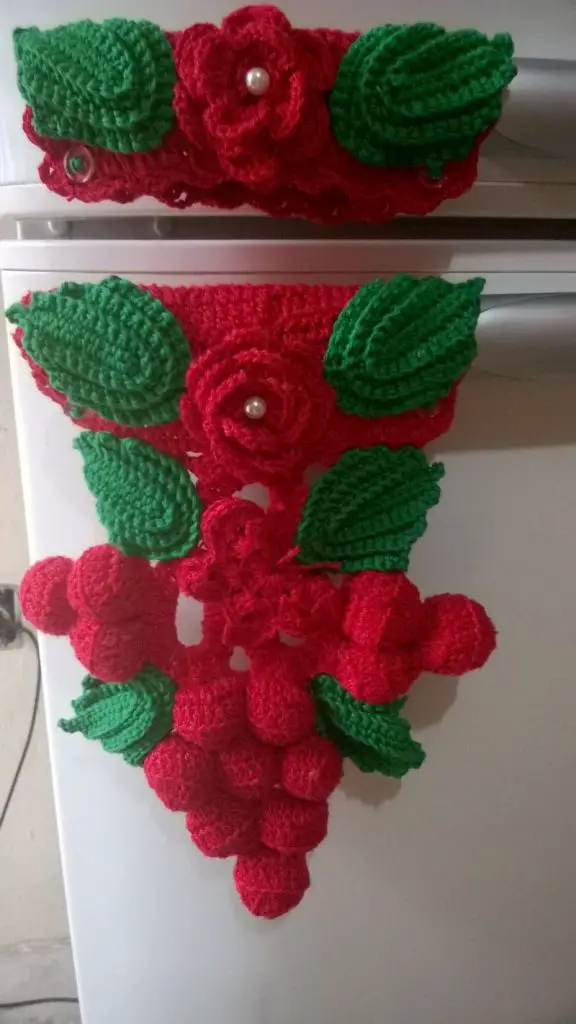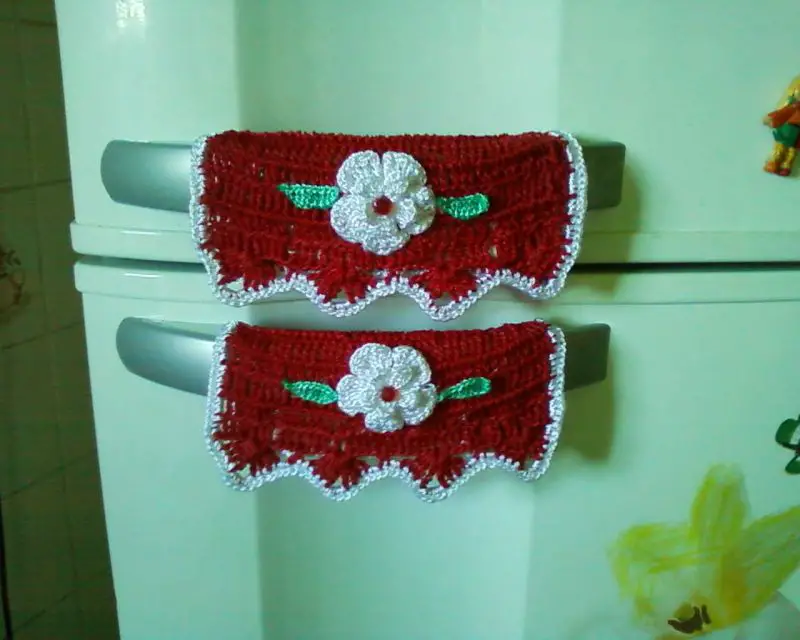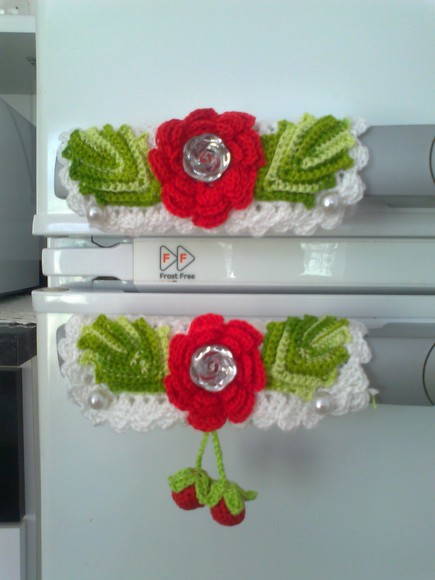 How to Make a Fridge Holder: Step by Step
Check it out, the super explanatory video by blogger FlaviaNr Artes there she teaches how to make a crochet grape bunch fridge holder.