Do you want to make your home cozy and keep good memories of your family and friends? Take many, photos through them you will have your wonderful moments immortalized we see, today that the habit of taking photos is becoming more and more practical and with an exceptional image quality thanks to technological advances, it is possible to find cameras and cell phones with very high quality that take super sharp and perfect pictures!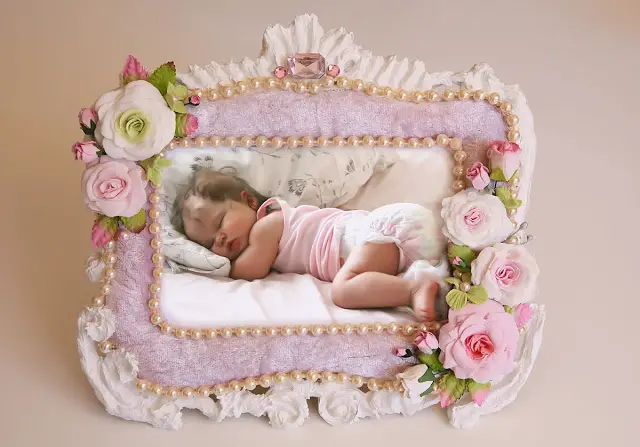 And there's nothing better than immortalizing these moments with a beautiful portrait frame, which will enhance your home decor even more, right? If you've ever been looking for a picture frame to buy, you'll certainly like it, as I was scared by the sky-high prices. To give you an idea, a simple model here in my city costs an average of R$ 22.00 each.
So, the alternative I found was to make a handmade cardboard picture frame that looks super cute in addition to helping the environment. Whether it's to give as a souvenir, to decorate your home giving that revamped decoration or simply spend your time in a creative way, the handmade portrait frame is a fantastic alternative!
How to make a cardboard picture frame: Mold

It may seem like something quite complicated, but on the contrary it is very easy and the result is surprising! Take a cardboard box that you have at home will do, even shoe boxes. So, here's the list of materials:
Materials:
Cardboard in the color of your choice
Scale
Scissors or stylus
pencil or pen
White glue
Step by step:
Transfer the template to the cardboard, following the image below.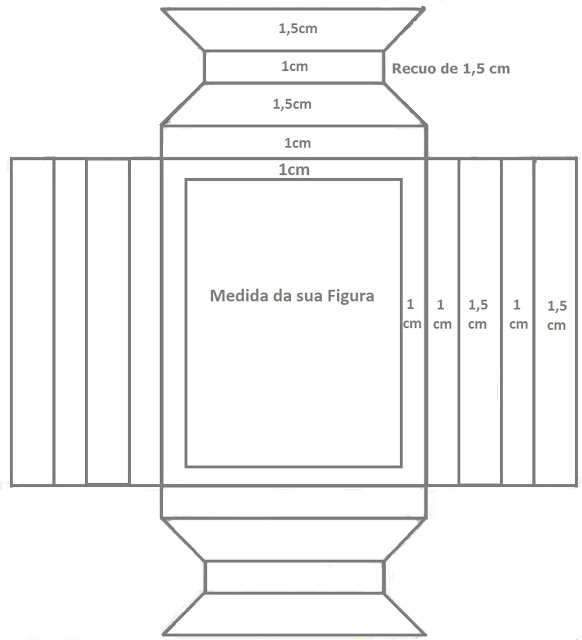 Then cut the frame and fold the beautiful borders. For the folds to come out perfectly, use a ruler as an aid.
Finish by placing and pasting the photo in the middle of the frame and don't forget to glue the folded parts. Ready, just wait for it to dry!
Below you can see some tutorials I found on the internet, they are very cool and teach you how to make a cardboard picture frame in different ways. Hope you like it!
DIY: Picture frame with cardboard and fabric.
Cardboard picture frame – Decorated with pearls