Crispy, tasty and highly nutritious, the carrot is a root widely consumed around the world. And it's not for less, besides its unique slightly sweet taste, it's a particularly good source of beta-carotene, fiber, vitamin K, potassium and antioxidants. constipation, and have also been linked to lower cholesterol levels and improved eye health.
Carrots are low in calories but at the same time they are rich in nutrients that can help you lose weight. Eating more antioxidant-rich fruits and vegetables, such as carrots, can help reduce your risk of cancer and cardiovascular disease. Do you want to keep your skin tanned and beautiful eat carrots because it contains beta carotene considered a natural bronzer, it gives the skin a healthy appearance and a color to envy!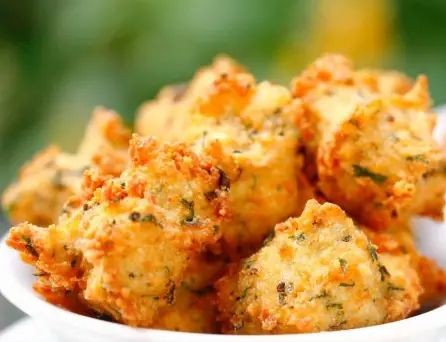 Versatile, they can be eaten raw as salads, steamed, roasted, or also, as a puree in addition to being delicious in soups and broths. But, an option that is very successful especially when you have children at home is the carrot cake that can be fried or baked, they are great when served as an appetizer. If you are looking to follow new eating habits, roasting them instead of frying will greatly reduce the amount of calories. So check out some recipes and choose the one that best suits your taste!
Wholemeal Light Roasted Salted Carrot Cake
Ingredients:
2 chopped carrots
1 cup of light ricotta
2 egg whites
1 cup of whole wheat flour
½ tablespoon of oregano
2 tablespoons chopped green onions
salt to taste
pepper to taste
parsley to taste.
Preparation mode:
Turn on the oven at medium temperature then place the carrot with the ricotta in the processor to crush for 3 minutes. Now add the egg whites and beat for another 5 minutes, pour the mixture into a bowl, add the flour, oregano and chives. Add the salt, pepper, parsley and any other seasoning you like to use and mix until the dough is homogeneous so you can shape the balls. Just put them in a greased shape with olive oil and bake for 30 minutes until golden.
fried carrot cake
Ingredients:
2 piece(s) large carrots
1 unit(s) egg
2 tablespoon(s) wheat flour
2 teaspoon(s) cottage cheese
1 piece(s) small onion
1 leaf(s) parsley and chives
to taste olives
to taste salt
Preparation mode:
Cook the carrot. After cooking, knead well, mix the egg, then the wheat flour and the curd. Then put the leaves of parsley and chives finely chopped, the olives finely chopped as well and finally the grated cheese. Mix well then fry in hot oil, let it drain and serve.