Like every woman, evangelical women do not give up being well dressed and fashionable, whether to go to worship, a wedding or a congress, being presentable is one of the great concerns of Christian women. However, finding clothes that are longer, without cleavage and with sleeves can be a very difficult mission.
In the past, evangelical women had to wear discreet and neutral clothes, but today this has changed a lot, yes it is possible to dare with updated pieces without being vulgar! It is possible to find fashion references in different ways, mainly in the details of gemstones, embroidery, lace and prints for example.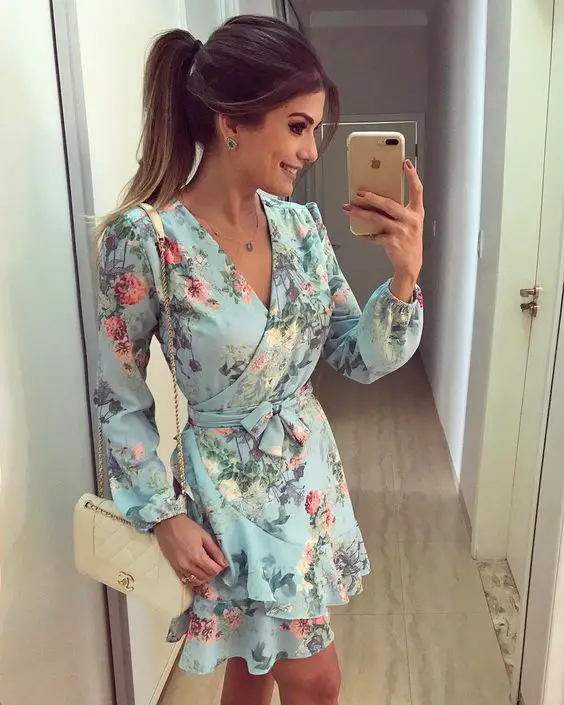 If you're tired of going to stores and can't find something that is modern and suitable for Christian fashion, don't worry because, in this article, we'll solve all your doubts in addition to giving you tips on evangelical women's clothes that will rock in 2020 are looks Chic and jaw-dropping modern with so much beauty and delicacy together!
Women's Evangelical Clothing 2020: Christian Fashion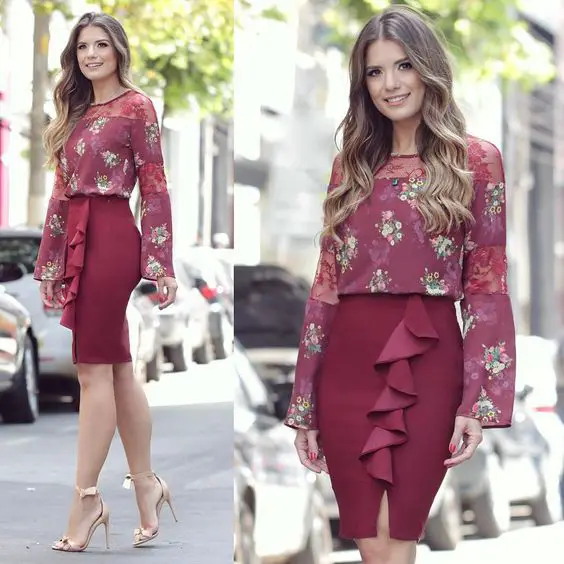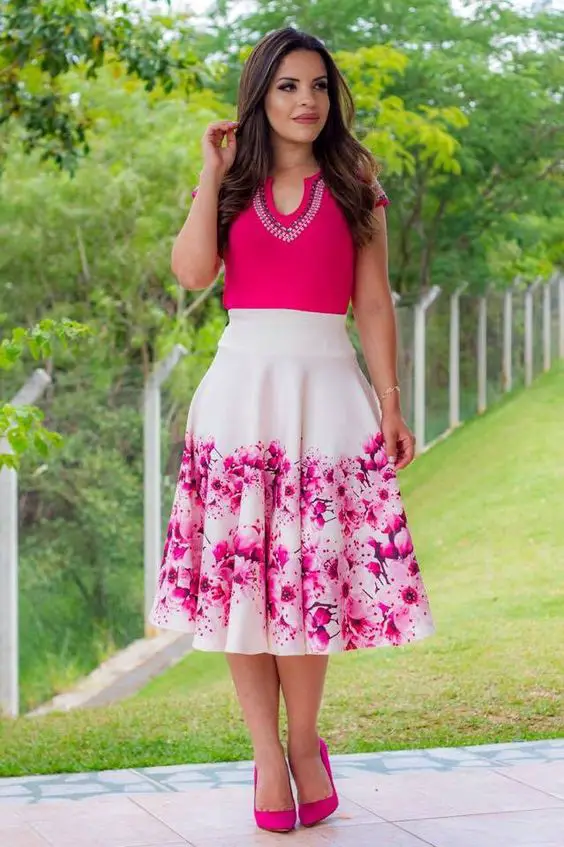 Evangelical Fashion 2020 Youth
The great challenge for teenage and young evangelical girls is to find clothes that suit their style but, without letting it go out of fashion after all, it is not because you are evangelical that you need to be out of fashion with baggy clothes that don't suit you. body.
Fortunately today, there are specialized stores for this audience, among the internet darlings are earth sun, florata, beautiful skirt which are stores that only work, with evangelical women's clothing beyond beautiful and with prices that can be divided up to 4 times. See some photos and use them as inspiration when putting together your look.
Evangelical fashion 2020 Plus size
The fashion for chubby, also called plus size, is increasingly on the rise with modern and super fashion pieces. It is possible to dress well even if you are overweight, which in the past was quite complicated today, it has become more than possible, many famous brands are already betting on this type of clothing, bringing sets, dresses, skirts and blouses that enhance the silhouette of women who They are a few extra pounds. See with me some looks inspiration for plus size evangelical fashion 2020 and create stunning looks!
Evangelical Fashion 2020 for ladies
We couldn't leave out the evangelical ladies, it's not because they're getting old that they will stop being vain, on the contrary, there are women of 50, 60, 70 years old who are lavishing beauty and health leaving any young girl behind. However, clothes for more mature women tend to be more discreet and elegant and it is possible to dress well regardless of age. Check out some looks below, you will be surprised!