Having a well-groomed and fragrant home is the desire of every housewife and to achieve this you can count on the help of the scented sachet, they are great because they keep a pleasant smell for much longer anywhere you put it. You can use them in your wardrobe, drawers and even under the bed, thus avoiding bad odors such as: mold, mildew and stored smell.
Many people use scented sprays but they are not as effective as sachets as they only smell pleasant for a limited time. The scented sachets, in addition to being easy to make, are practical and very useful, and can be an excellent souvenir option for weddings, birthdays, baptisms and even souvenirs for friends and family at the end of the year.
It's also quite handy to put them in your car and anywhere else you want them to smell nice. What many people don't know is that there are many people who use scented sachets as a way to increase their monthly income, so learn with us how to make scented sachets simply and cheaply.
Sago Scented Sachet – Step by Step!
Write down the materials needed to make the sago scented sachets:
Scented essence of your choice
Satin ribbons
Fabric scraps
Fabric fiber or cotton
1 kg of sago to store the aroma
15 ml of essence fixer
Needle
Line
Start by making the bags that will place the sago balls with the perfume wrapped in cotton. The sachets can be made in various formats such as: bags, round, square, heart, animals or even those that resemble pillows, which is super cute.
To make the scented balls, you need to put the sago in a tapoer or bag that you can tie, then just mix the perfume fixer and the essence, mix the ingredients and let it rest for a day. After the time, take the sago and mix it in the cotton so that the scent is fixed later, put it inside the bag and tie it with a piece of satin ribbon.
Detailed walkthrough with Ane Martins
When the house smells good, it's like it's been clean all day, choose a pleasant scent and do it according to the tips in this video
Make a Sachet Perfuming with Sago
Check out these tips from the Ver Mais Maringá channel, in this video she brings a super detailed step by step of the best way to make a sachet with sago, check it out.
Use it to generate extra income
In addition to leaving your home with a nice smell, a great option and making it to sell, you will spend little to make it and you will have a nice return.
using soap
In addition to the sago, which is usually one of the most used items in the creation of the sachet, another item that can be used and also has a nice smell and the soap, you will need felt, pompom tape, appliqué, grated soap, needle, thread and hot glue.
Where to use the scented sachet
Closet: The great advantage of making your own scented sachet is being able to use it in several places in the house, with the right essence it is possible to leave the wardrobe all fragrant, putting an end to that smell of stored clothes and mold, everyone hates clothes with musty smell.
Souvenir: In addition to being able to be used in various parts of the house, the scented sachet can also be used as souvenirs to be offered at baby shower, lingerie shower, open bar and other types of parties.
How long does sago sachet last?
There is no specific time to say exactly how long the scent of the scented sachet will last, over the days the perfume will get weaker until it runs out, some may last up to 30 days and others 40 days.
Pictures of scented sachet for inspiration
The sago sachet is super easy to make, with the right materials at hand you can make several types of sachet, see some images for inspiration and make the most varied models.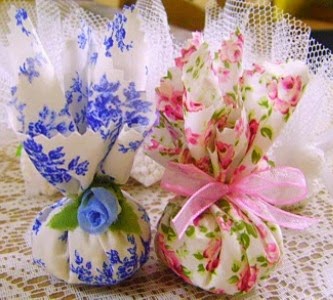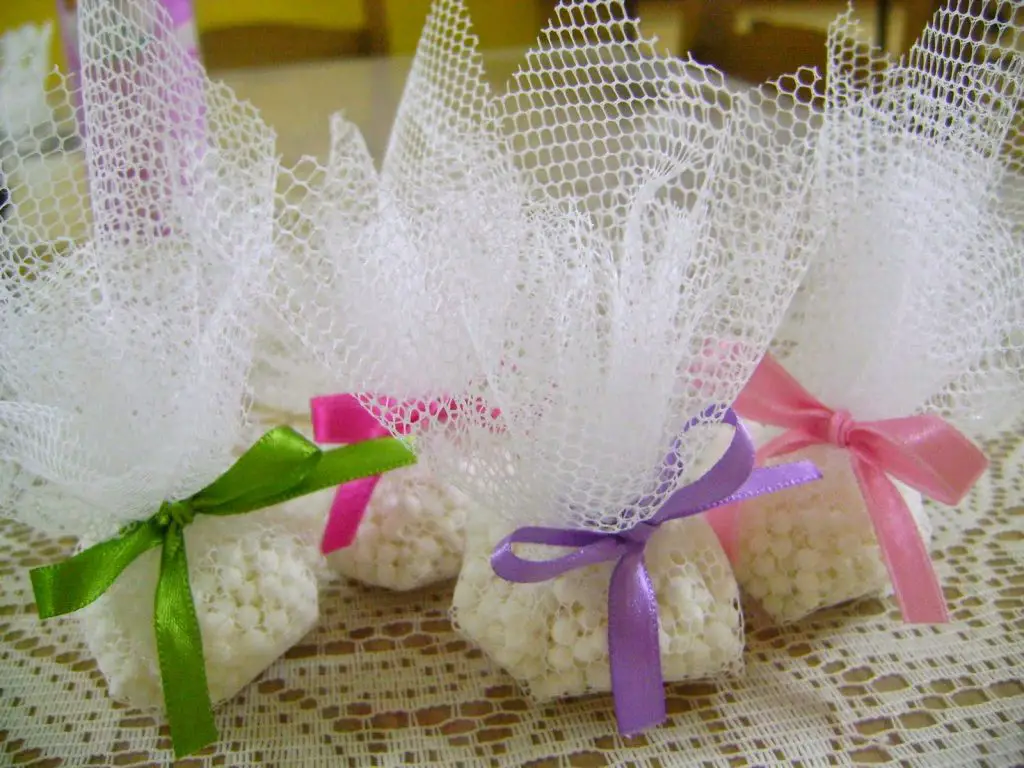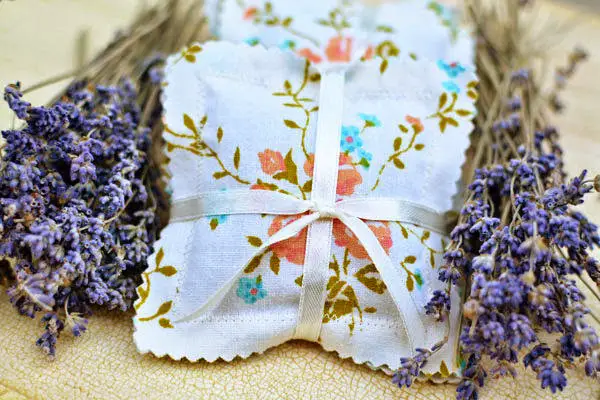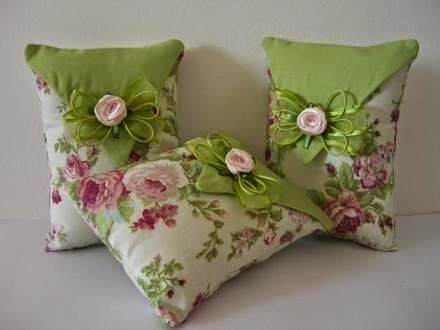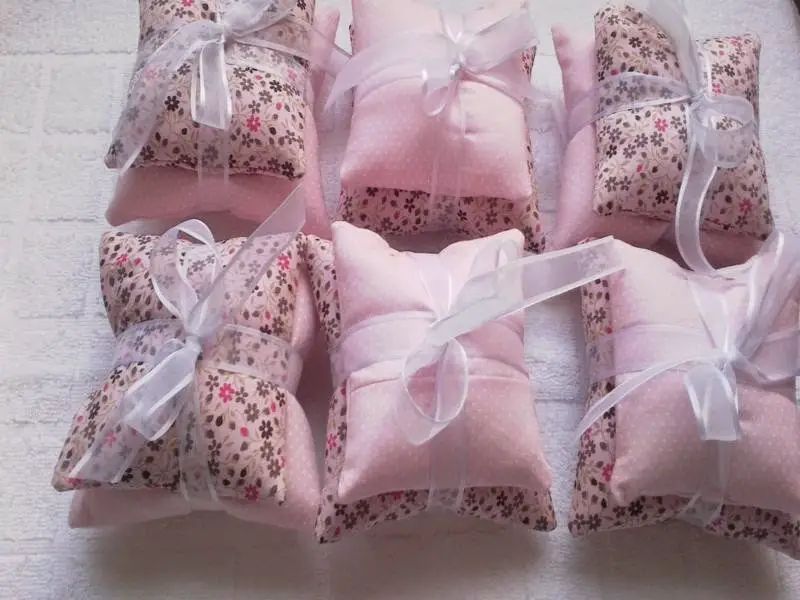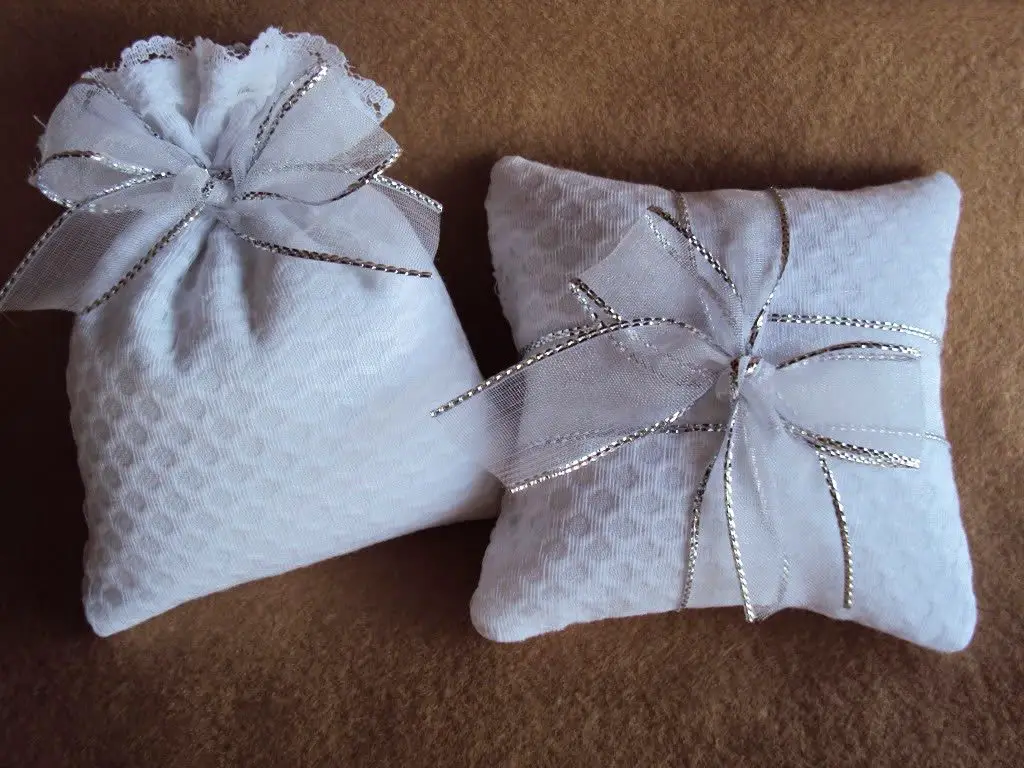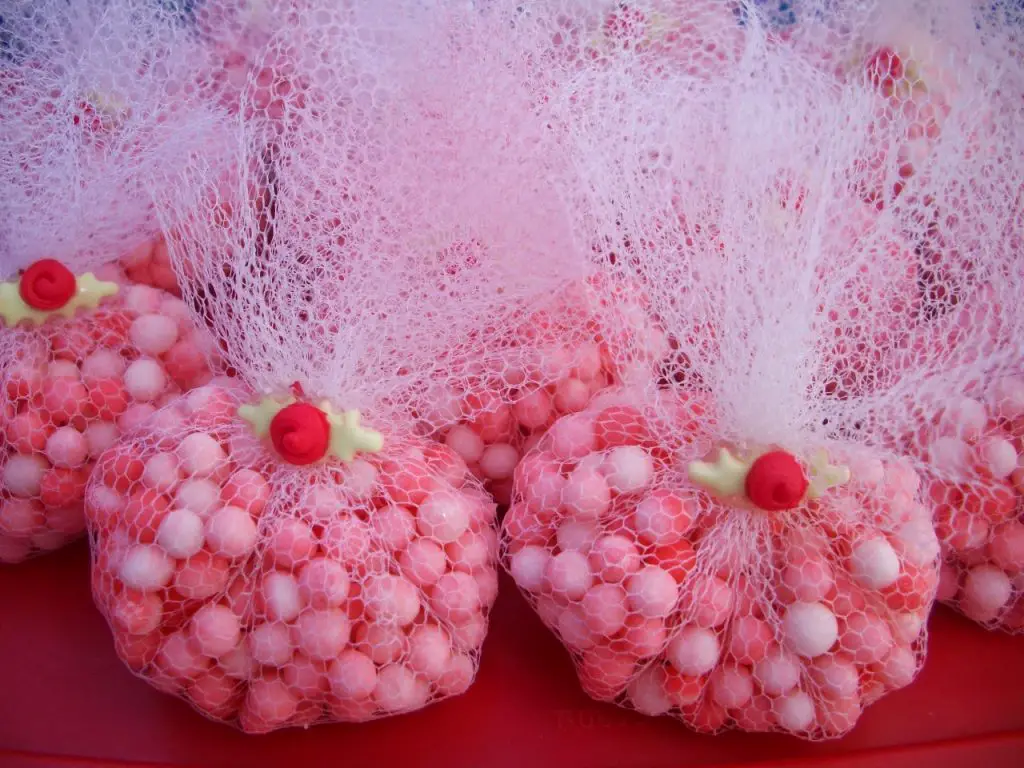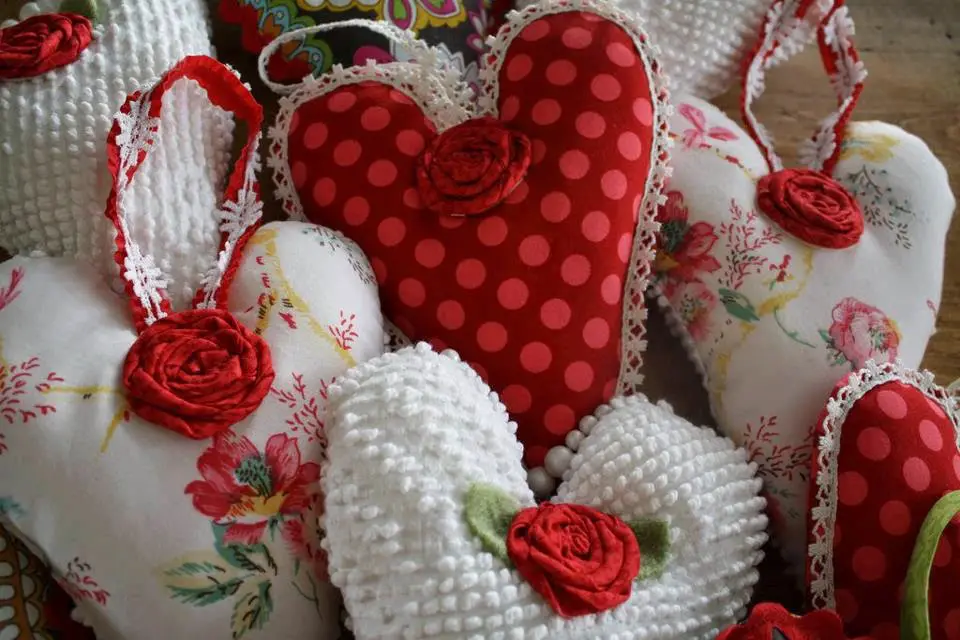 See too
How to remove bad smell from clothes: Infallible tips
How to Make Patchwork Rug: 50 Inspiring Photos