The decorated nails are here to stay, being successful among women of different age groups every day new products and decorations appear to make the nails more beautiful than ever, in the old days women were more traditional and basic what was successful regarding the nails was the francesinha, inglesinha or painted in just a single color, but today this has changed and one of the nail arts that is making women's heads are the nails decorated with hearts, which brings all the delicacy and romanticism of the female world.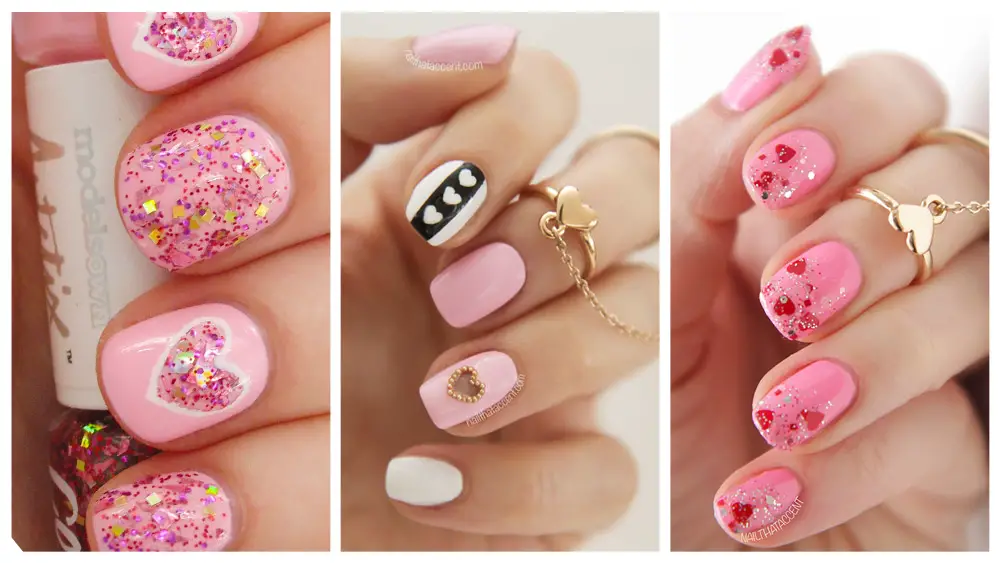 Nails Decorated with Heart Photos
Many celebrities like Katy Perry, Kaley Cuoco, Vanessa Hudgens have already joined and approved this trend! Nails decorated with hearts can be done in different ways and using different techniques, it all depends on your degree of difficulty, if you already have enough skill, models with several little hearts, for example, are very cute. However, if it's the first time you've been wanting to make a decoration like this, options like single daughter nails are ideal.
For women who have long nails, the nails should all be filed to make them pointy and the heart design is made on the ends, taking advantage of their rounded shape. This way your look will be chic, sophisticated and modern at the same time! Another way is using an orange tree stick, you can easily make a beautiful heart as we will see in the step by step below: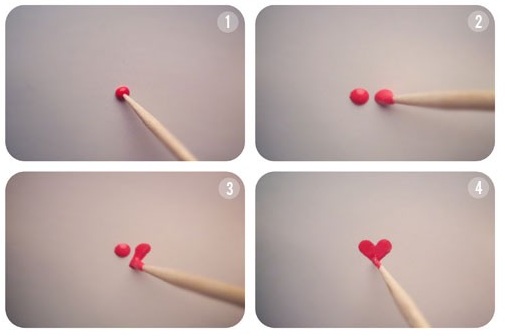 1- Start by removing the cuticle as usual and then file it.
2- Then apply a base, wait for it to dry then apply a nail polish preferably with a light tone because the heart needs to appear.
3- After the nails dry completely apply two drops of nail polish color of your choice (preferred) with the help of a toothpick.
4- Make a V joining the balls and fill in the heart. To finish, dry with a drying nail spray.
Striated Nails: Causes, Symptoms Treatment (Top Tips)
How to Make Heart Decorated Nails
In the tutorials that we separate, you will learn how to make a model of nails decorated with hearts using amazing techniques. Remember, it's no use having a very expensive dress, elaborate make-up, a thin heel if your nails leave something to be desired, hand care in general is part of your personal hygiene, so they always need to be very clean and with a nice decoration.
For those who don't want a different and daring decoration, this type of design is a good alternative to be used on several occasions: such as wedding parties, graduation parties, Valentine's Day and even everyday life. Check out some tutorials below that teach several heart designs, one is more beautiful than the other, you can make a model every week, how about that? thus, you will train and gain more skill.
DECORATED NAILS: Best tips, photos and trends
Pictures of Nails Decorated with Heart!
Even watching all the step-by-step videos, you are still in doubt, stay tuned for our ideas on how to decorate your nails with heart designs? We've prepared a gallery with various formats, sizes and colors, take a basic peek!