Keeping your nails always well-groomed and beautifully decorated has become an indispensable thing for most women and every day or month, a new technique is launched.
And the novelty that is making the biggest success in the salons is the marbled nails, that's right, this technique consists of using 3 or more nail polishes of different colors that brings a surprising effect!
And to do it you don't need to know much about the subject, just keep calm and follow the step-by-step I'm sure you'll be able to do it because it's not as complex as you imagine.
If you still don't know, follow the article and learn how to do it.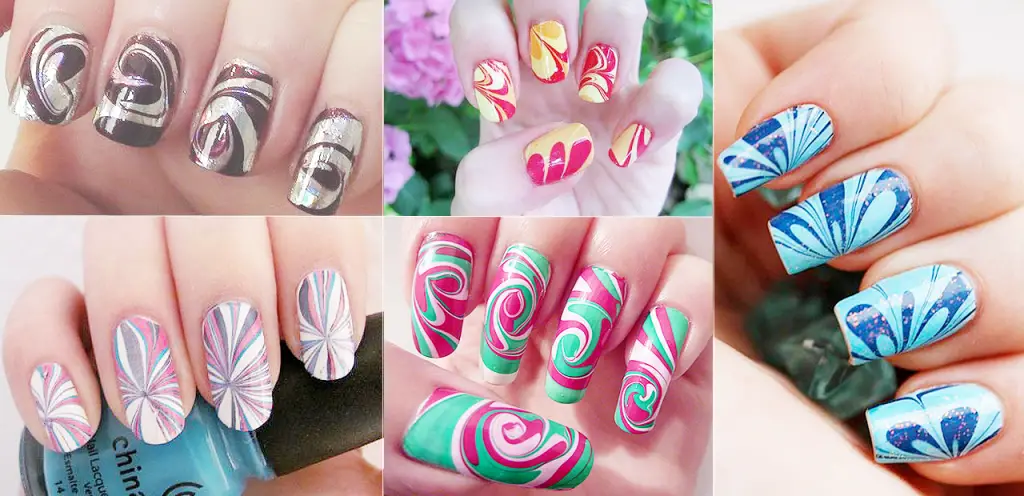 Marbled Nails – How to do it easily
Material
3 or more nail polishes of different colors;
1 base enamel;
1 white nail polish;
Durex;
1 container with cold water;
2 wooden toothpicks;
Acetone;
Cotton.
Step by step
Apply a base coat on all nails, wait for it to dry, then apply a coat of white nail polish to the nails. Give preference to well-known brands as this will give you better results.
Once dry, glue a piece of tape above each toe to make it easier to clean around the toes.
In a container put a little water and start dripping the nail polish you have chosen, remembering that it is just a drop of each nail polish.
Gradually, the color will open in the water and over the previous drip, place the other.
With the wooden toothpick, spread the glaze from the container carefully, making few movements to one side or center.
Dip the nail in the container and leave it for a few seconds, just remove the tape from the side and clean the corner with the help of a toothpick with cotton and acetone.
Marble effect nail art using brush
It is not only with water that it is possible to achieve the marbled effect that makes your nails very beautiful, all you will need is a milk carton, some colors and nail polish and brush, see how easy it is.
Get inspired by beautiful pictures of marbled nails
There are several color options that you can use to make this beautiful nail art, see inspirations in the photos we selected below and make yours based on the colors you like.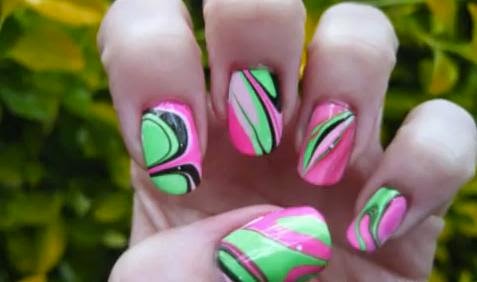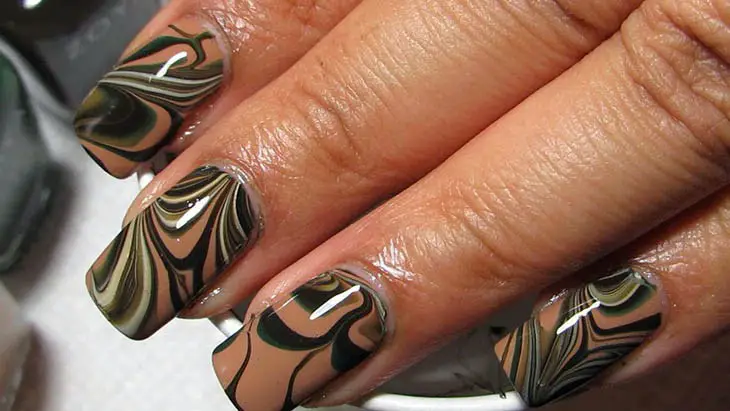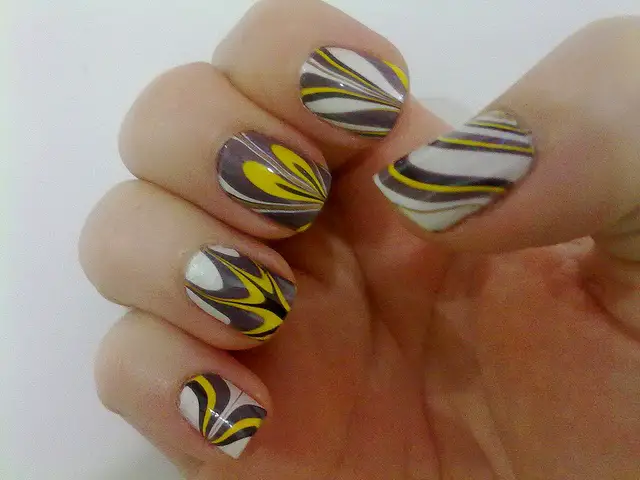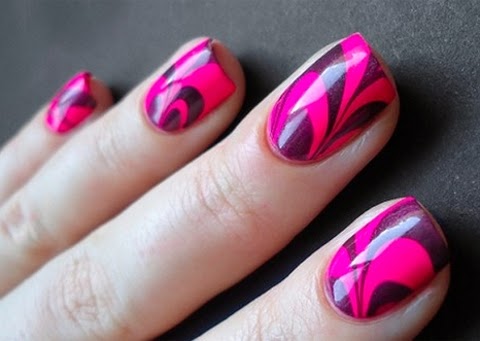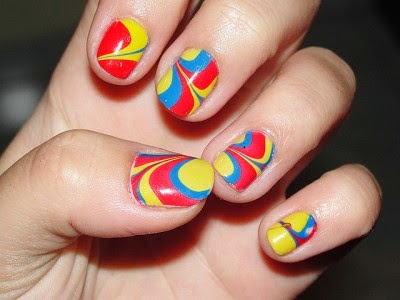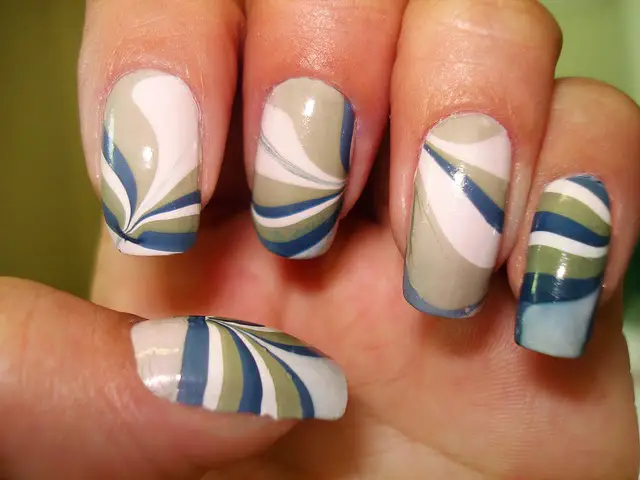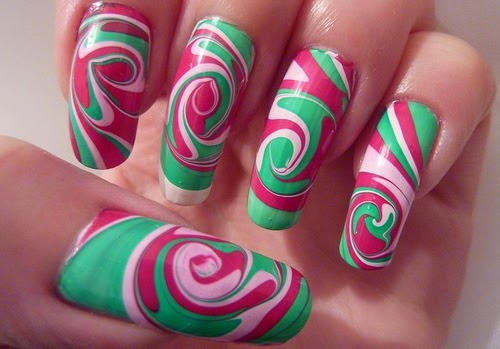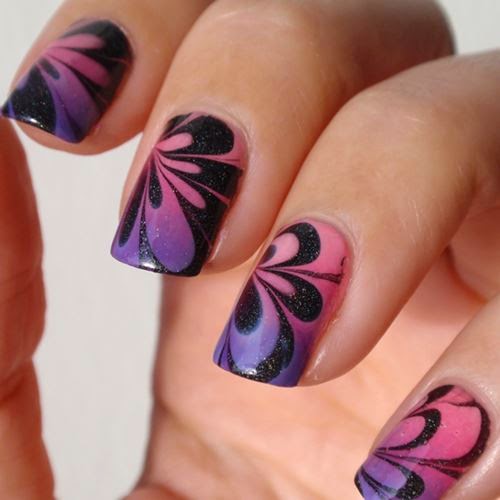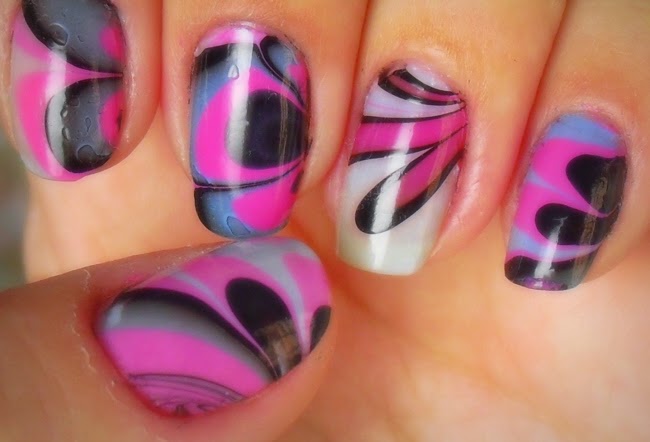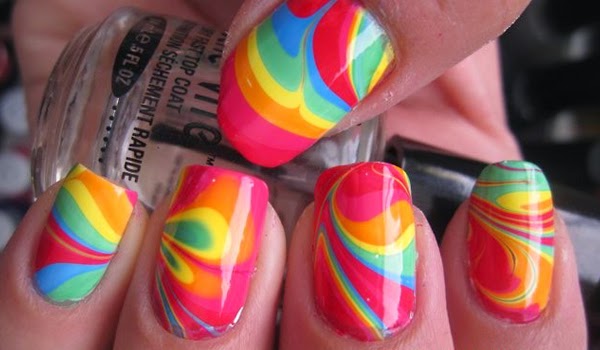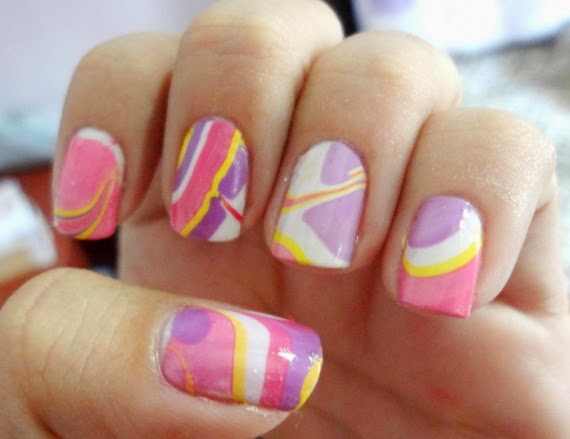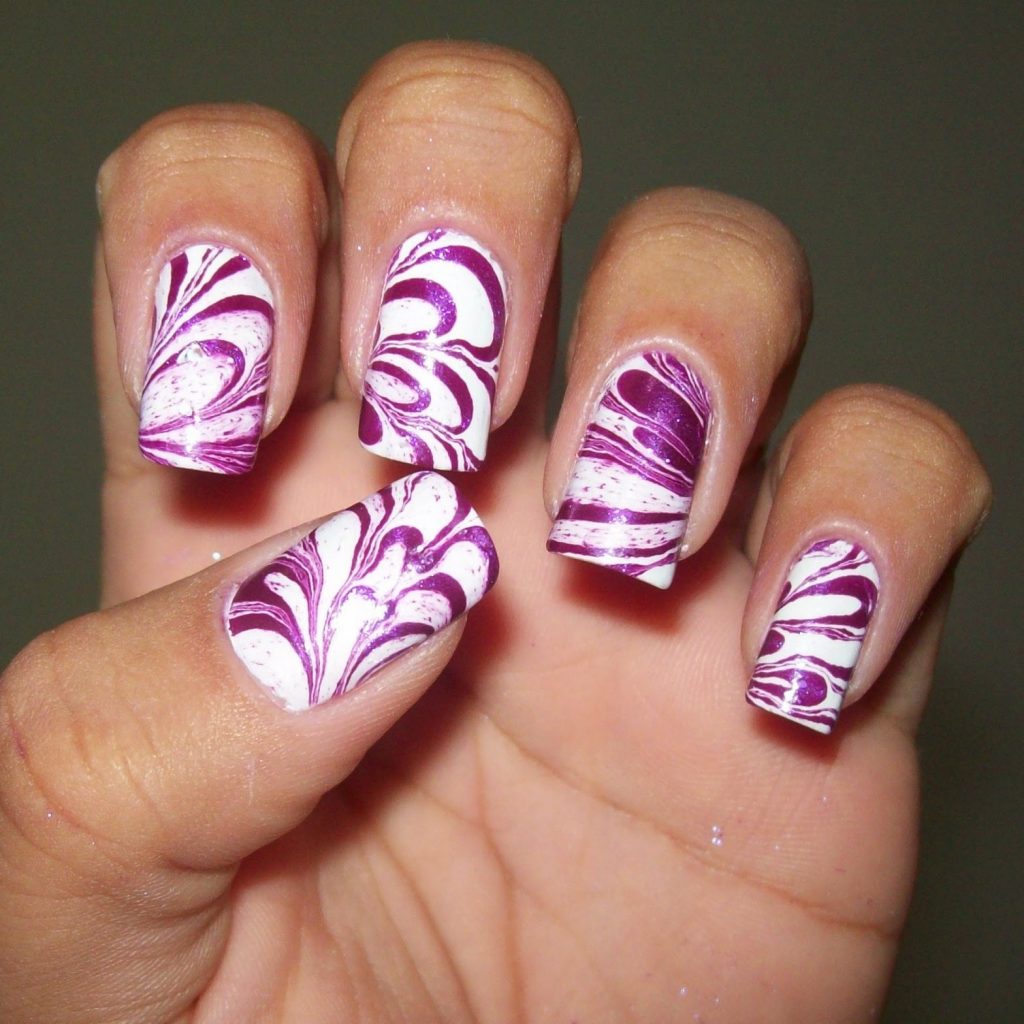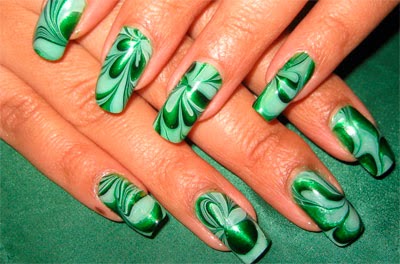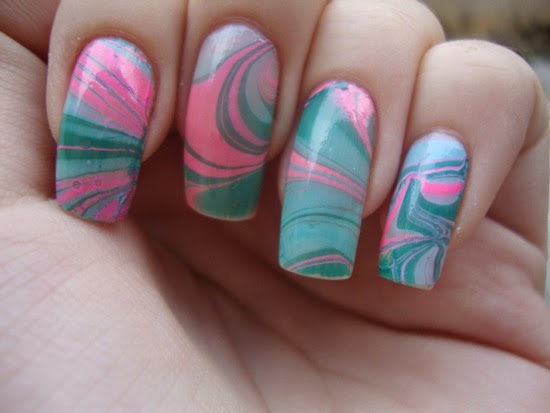 We indicate:
How to Sharpen Nail Pliers at Home
Step by step Gradient Nails
Short Nails Decorated Step by Step