Success for many years, stiletto nails decorated with each passing day has been conquering more and more space, do you want to know more about it? So don't miss our tips.
It is not new that nails have become an accessory that helps to compose a look, making a woman look super beautiful.
And just like fashion, nails also follow trends and the new bet on nail decoration are Stiletto nails, which means dagger or stiletto, so you can imagine how this nail is, it is super sharp and has already made the heads of famous people now are making heads of anonymous women all over the world.
However, it is always good to remember that not everything that is in fashion suits everyone, but if you are a woman with a strong personality then you can play without fear of being happy.
How to make stiletto nails
The stiletto nails are filed in the shape of a pointed triangle identical to the claws of feline animals, follow these step by step and start making yours now.
With your natural nail
In this video it's shown how it's done from the beginning, all you need are big or medium nails, a nail clipper and a file, in the most is to follow the step by step which is super easy.
Stiletto fiberglass nail
To make the stiletto shape on short nails, just use the fiberglass technique, artificially lengthening the nails, already creating the stiletto shape.
with false nail
Another great alternative to also be able to enjoy this incredible trend even with small nails is using the false nail, the way to make the stiletto shape is the same, just glue the false nail and start working on it.
encapsulated stiletto nail
The purpose of this video is to first apply the fiberglass to the small nail and then apply shine and encapsulate. (Encapsulating is applying a layer of transparent gel over the nail that is already decorated to protect the design)
If your nails are weak and tend to break constantly, know that this nail shape is ideal in these situations, they will break much less and if they break at the tip you can still use it to make the ballerina shape.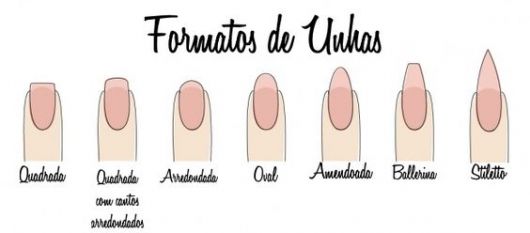 Photos of stiletto nails to inspire them
In addition to doing your nails, what will make the look even more beautiful is to use nail polish colors that match your personality, choose your favorite color and run now to decorate your nail.
Use and abuse the mix of colors like black, red or blue

Bet on colors that match your look.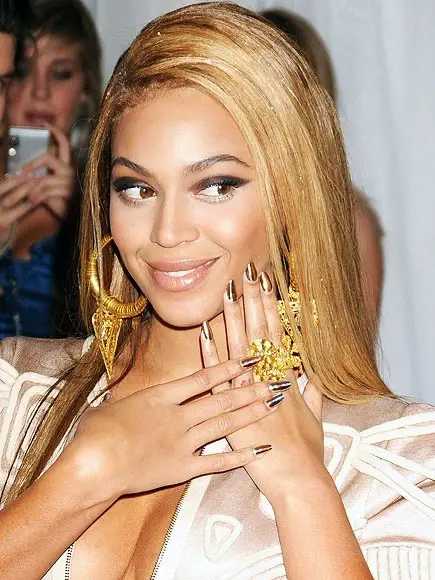 The decor can be customized just like this francesinha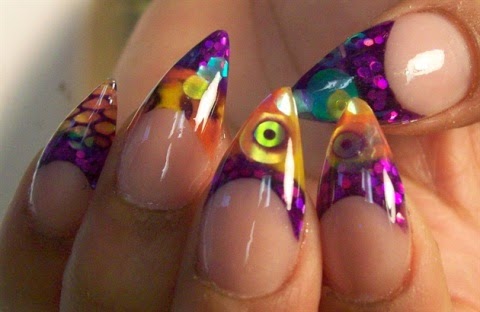 If you design to encapsulate, don't forget the transparent gel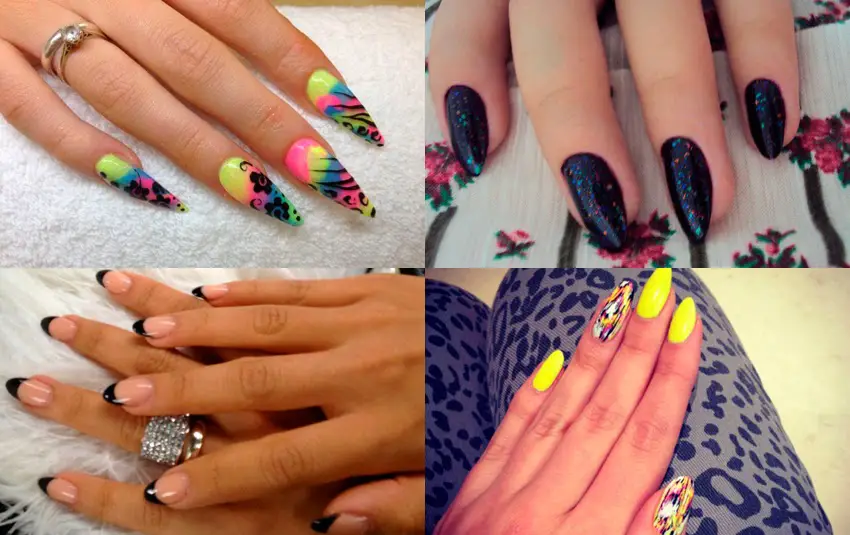 The ends can be more pointed or rounded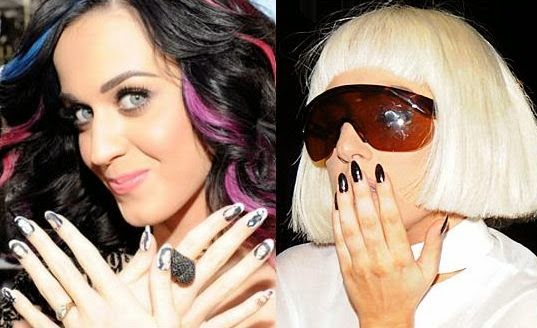 You can also bet on nude, green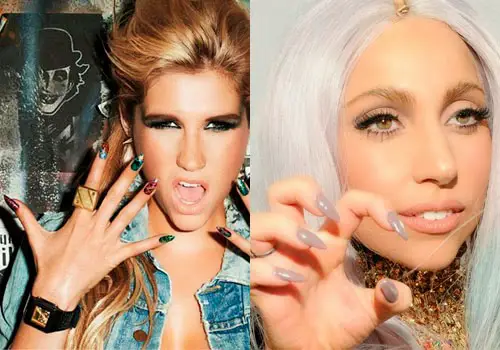 Look how beautiful these red nails with reverse francesinha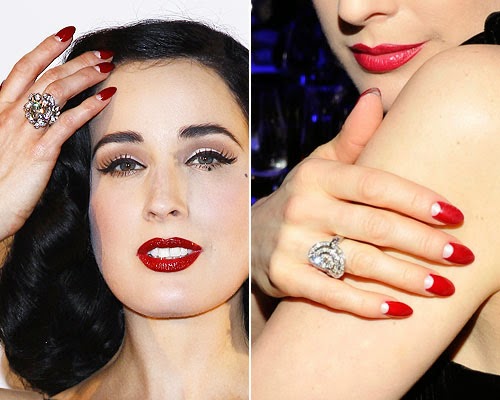 Putting on glitter will also create an amazing decoration.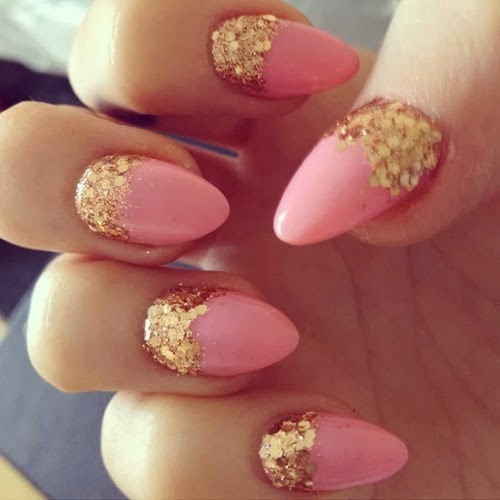 But if you like to dare, put on a matte black and stand out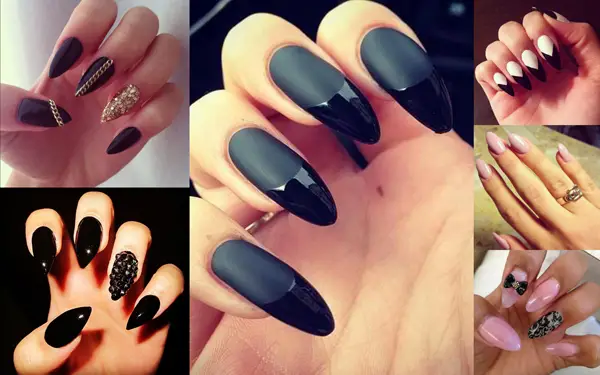 As you can see the colors are really amazing
Play with the designs and create an unprecedented nail art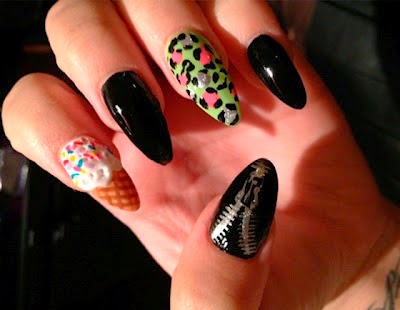 Be your best version with your stiletto decorated nails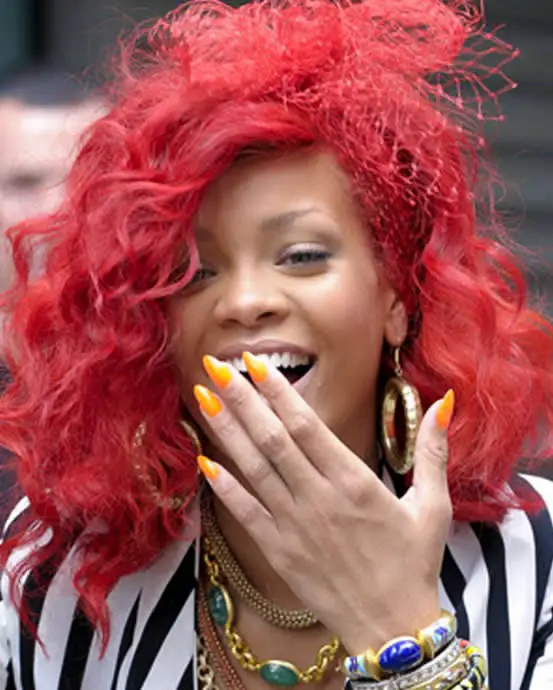 But once black stands out, including with the right to an only child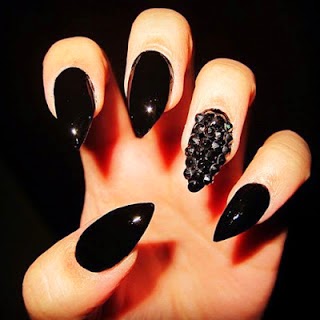 If you don't like vibrant colors, bet on nude or even transparent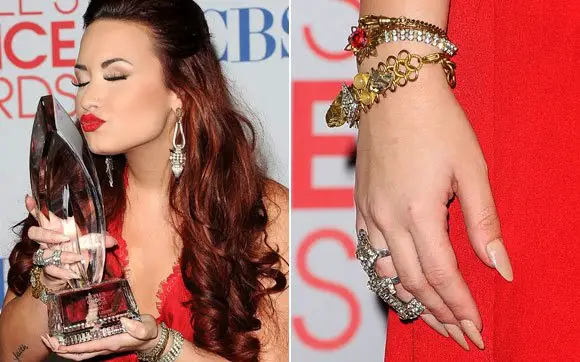 You can also make a personalized design on each of your nails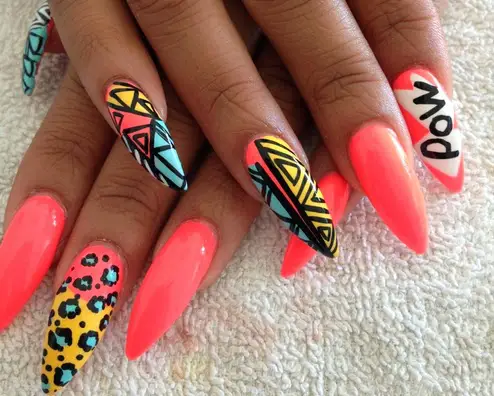 And we have another example of the color red being successful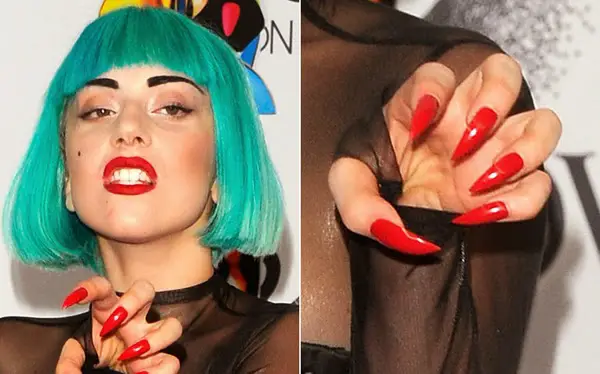 Francesinha with white and gold colors, they are passionate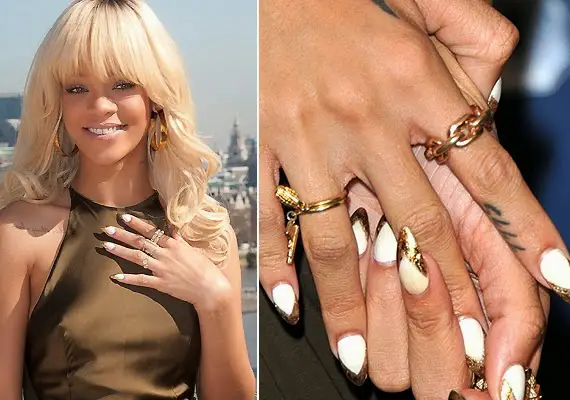 They can also be super delicate and sensual.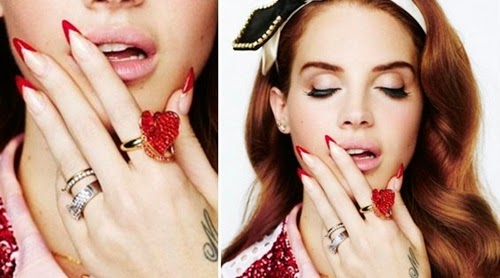 See too:
Nails Decorated with Ladybugs – Photos and step by step
Marbled Nails: Learn how to do it and see beautiful photos
Nails decorated with an only child: 40 photos and tutorials you can't miss