This print that is very successful on clothes can now also be appreciated on nails. The tie dye nails (pronunciation: tay day nails, or also tai dai) is gaining more and more fans, do you want to bet on this style too?
Despite this style being super high among the e-girls, don't think you can't bet too, it's all a matter of taste, if you like it then play.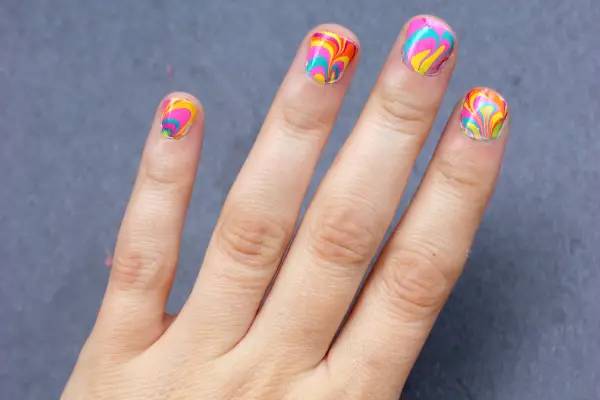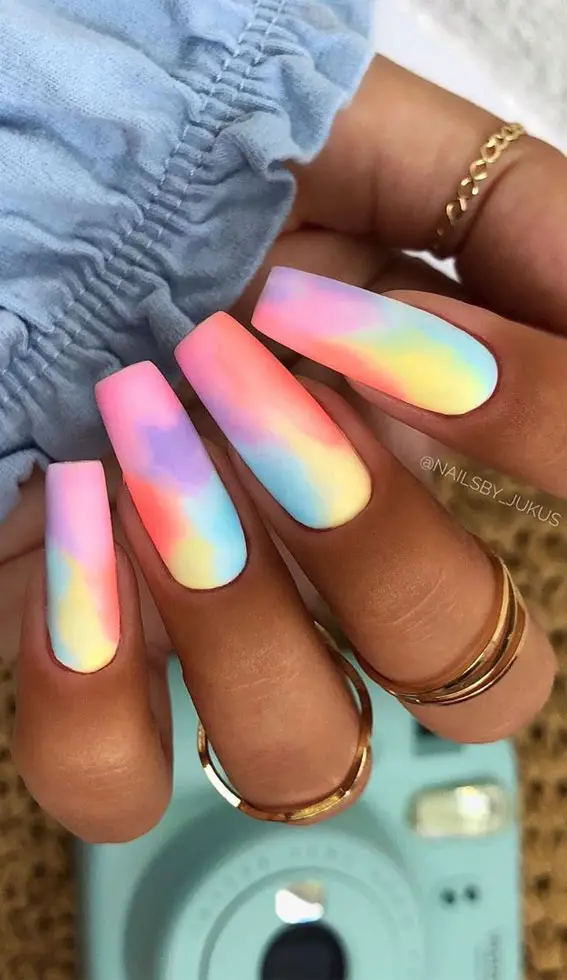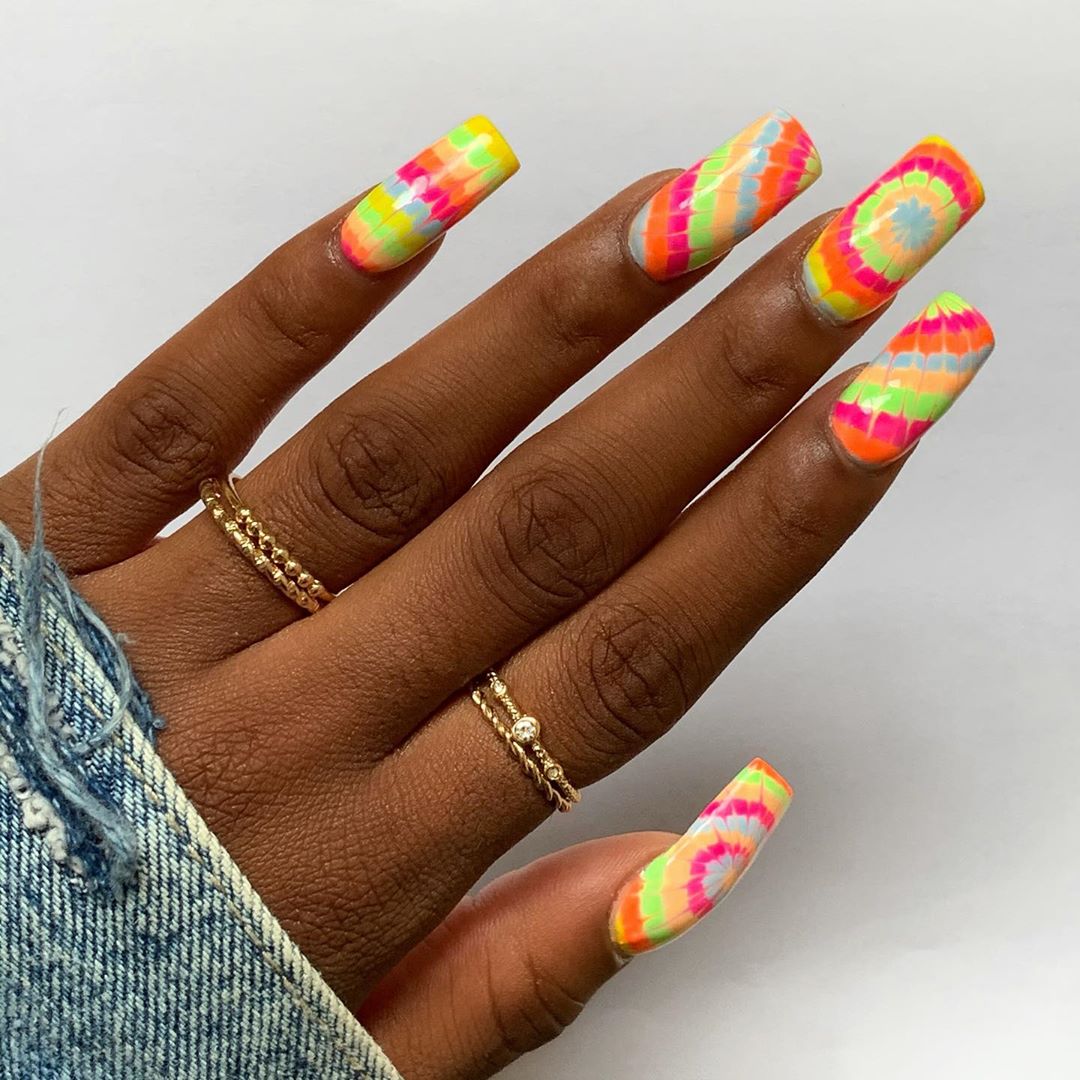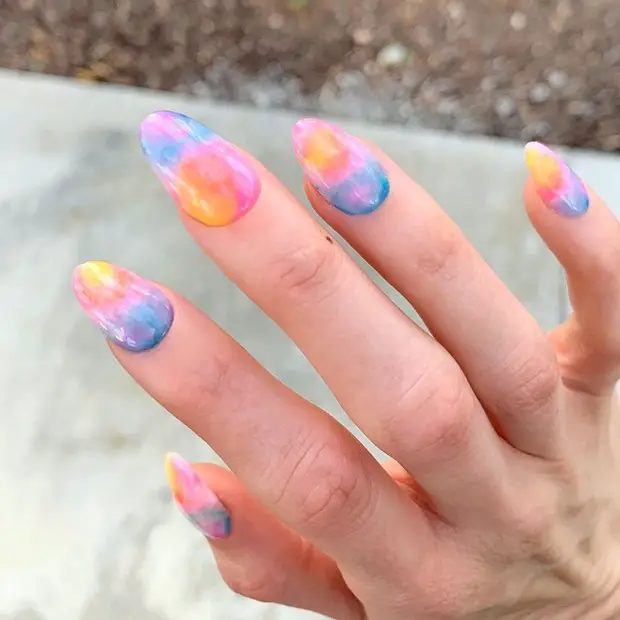 How to make tie dye pattern on nails
There are three types of techniques that you can use, if you don't get one just try the next technique until you get the expected result, see how easy it is.
Tie dye nail polish with water
The first way to get to this mix of colors is using nail polish and water, the whole process is very simple and it just takes a little practice to have beautiful tie dye nails.
You will need:
Enamels (various colors)
water (preferably filtered)
First, it is ideal to protect the skin around the nail with liquid tape or even tape. This is necessary to facilitate cleaning around the nails as this soaking process gets very dirty.
After protecting the surrounding skin, apply white nail polish to your nails, drop drops of nail polish of various colors into a small pot of water, mix the colors with a toothpick and dip your nails in.
After that, clean around the nails and apply an extra shine nail polish to finish.
Although this video is of a marbled one, the whole process is the same, the difference is when mixing the paint with a toothpick, in the tie dye nail you can mix more.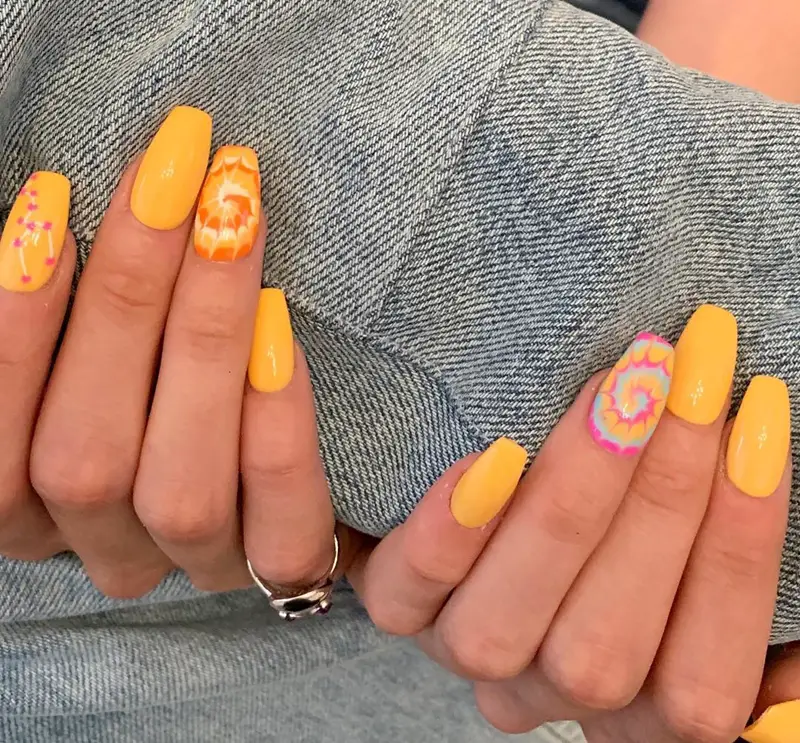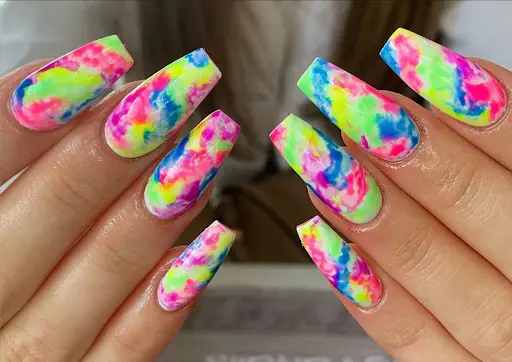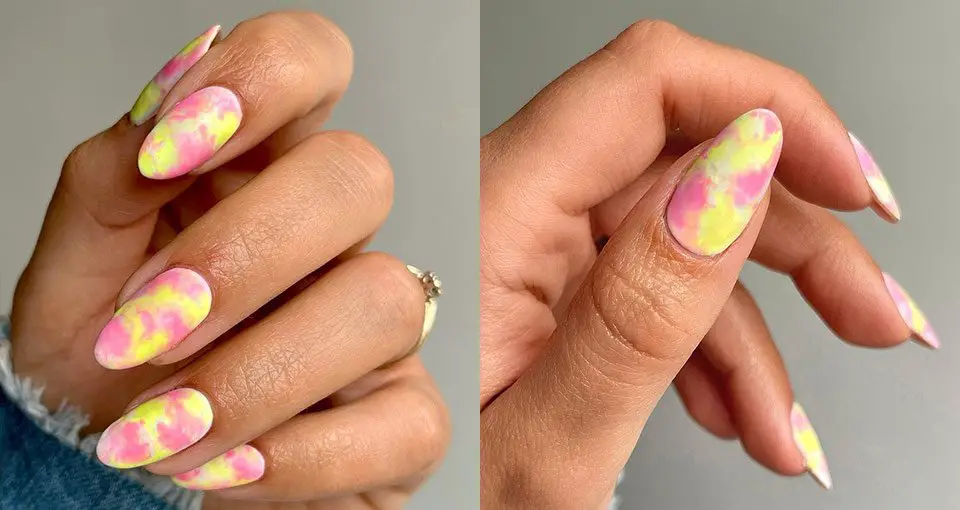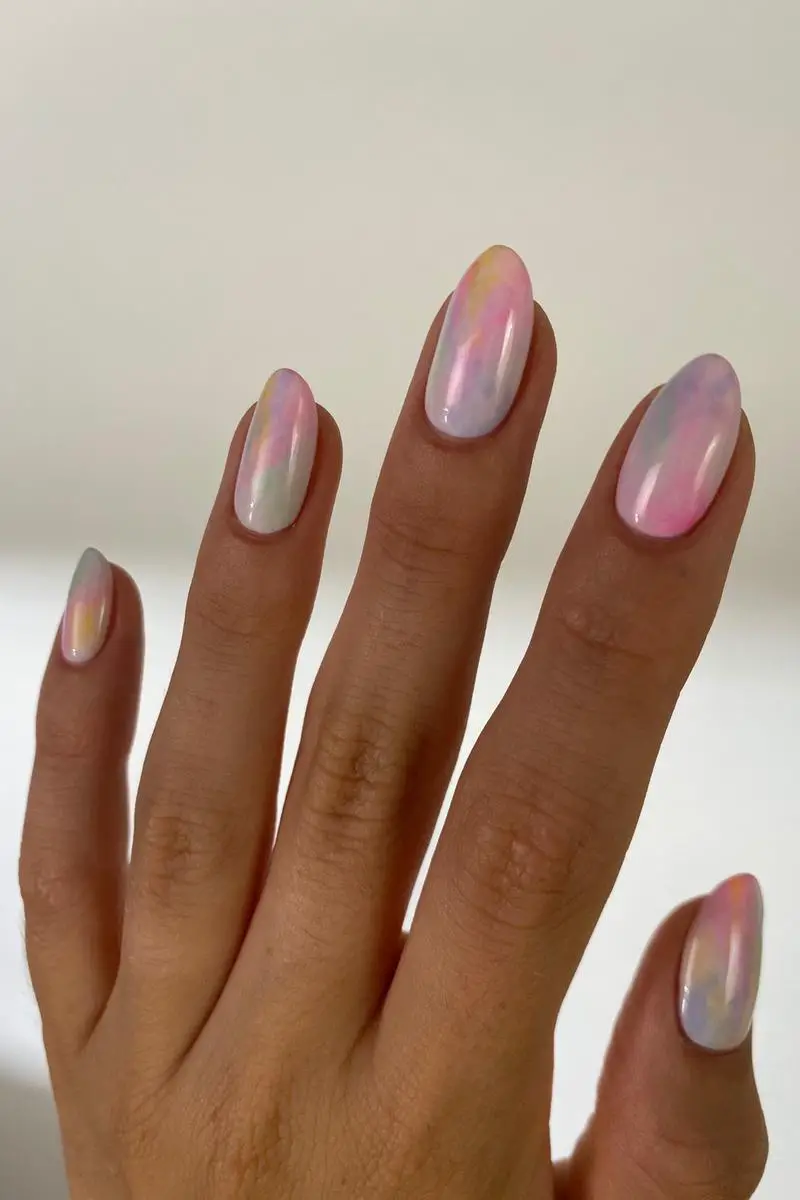 Tie tie nail with sponge
Much easier than the first way, here you use nail polishes of 2 or more colors (colors of your choice) and a sponge.
All you need to do is apply a layer of white nail polish (preferably creamy) on the nails and then apply the nail polish in small layers of the sponge, finally stamping on the nail and cleaning the dirt that remains.
Don't forget to protect the skin around the nail with liquid tape to make cleaning easier.
Finish with extra shine nail polish to make the color even more vibrant.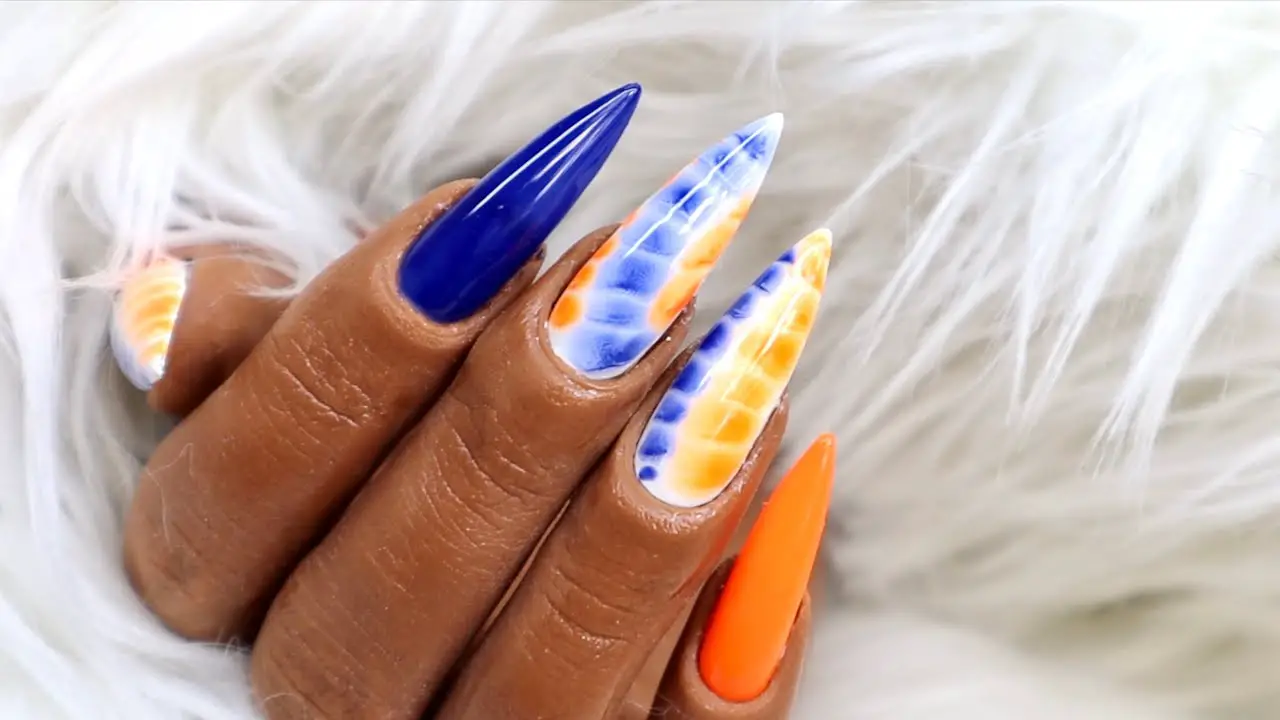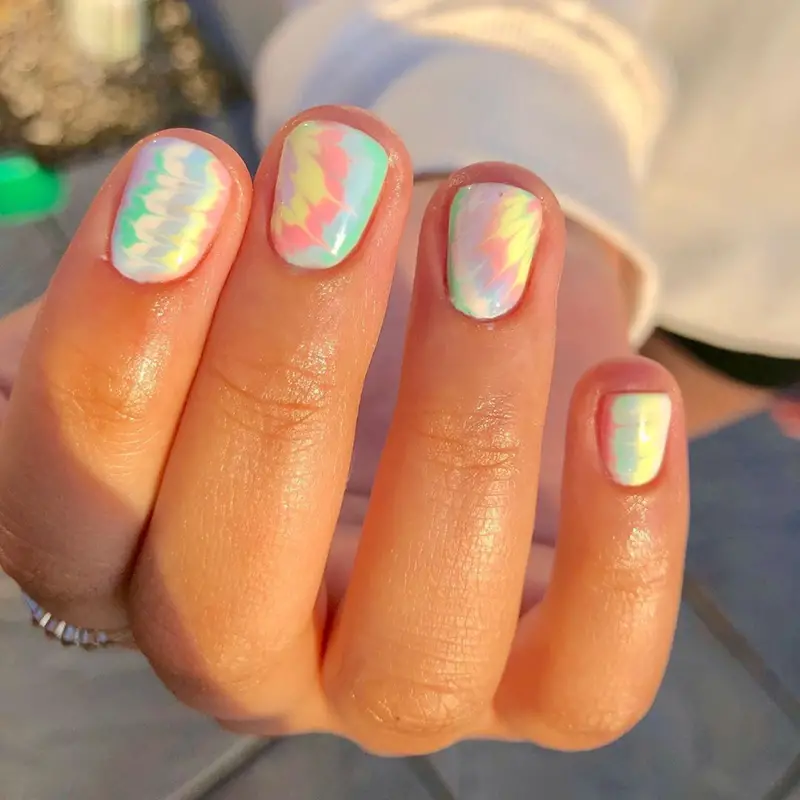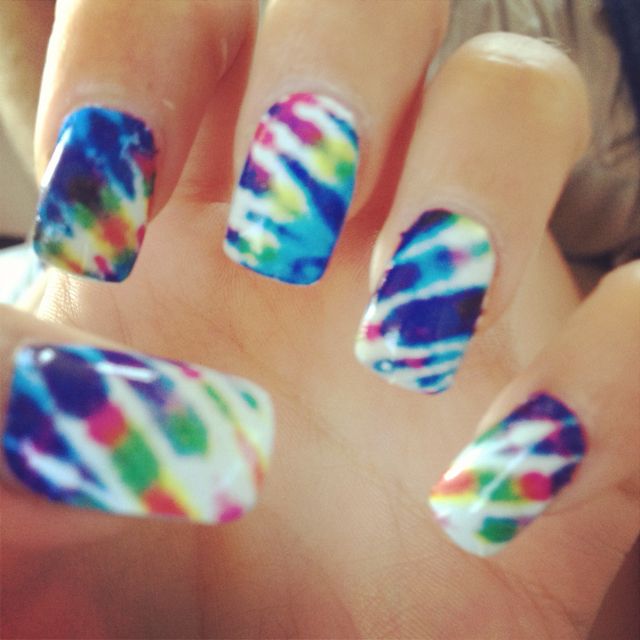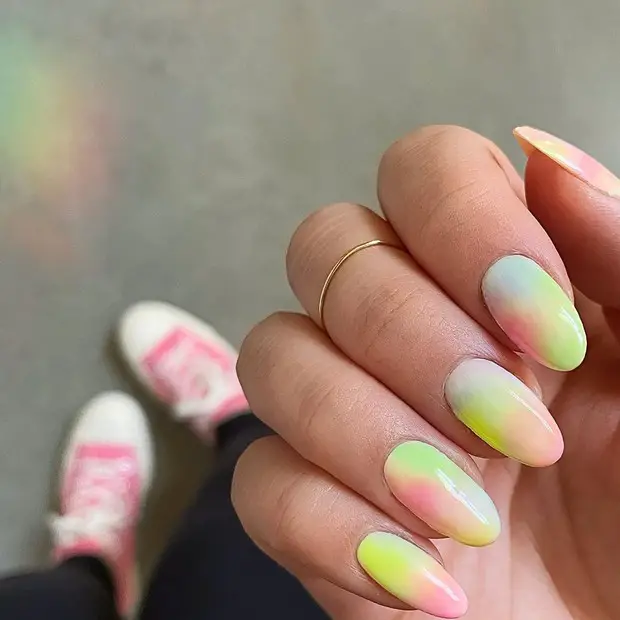 Tie dye nail with pigment
This way of making the nails die dye makes the least amount of dirt and to do it proceed as follows.
Prepare your nails as usual, apply a top coat and then apply pigments to various parts of the nail, finish with extra shine or white gel, see the step by step.
Beautiful photos for inspiration
And to have more examples to follow, nothing better than seeing several photos and being sure how beautiful these nails look.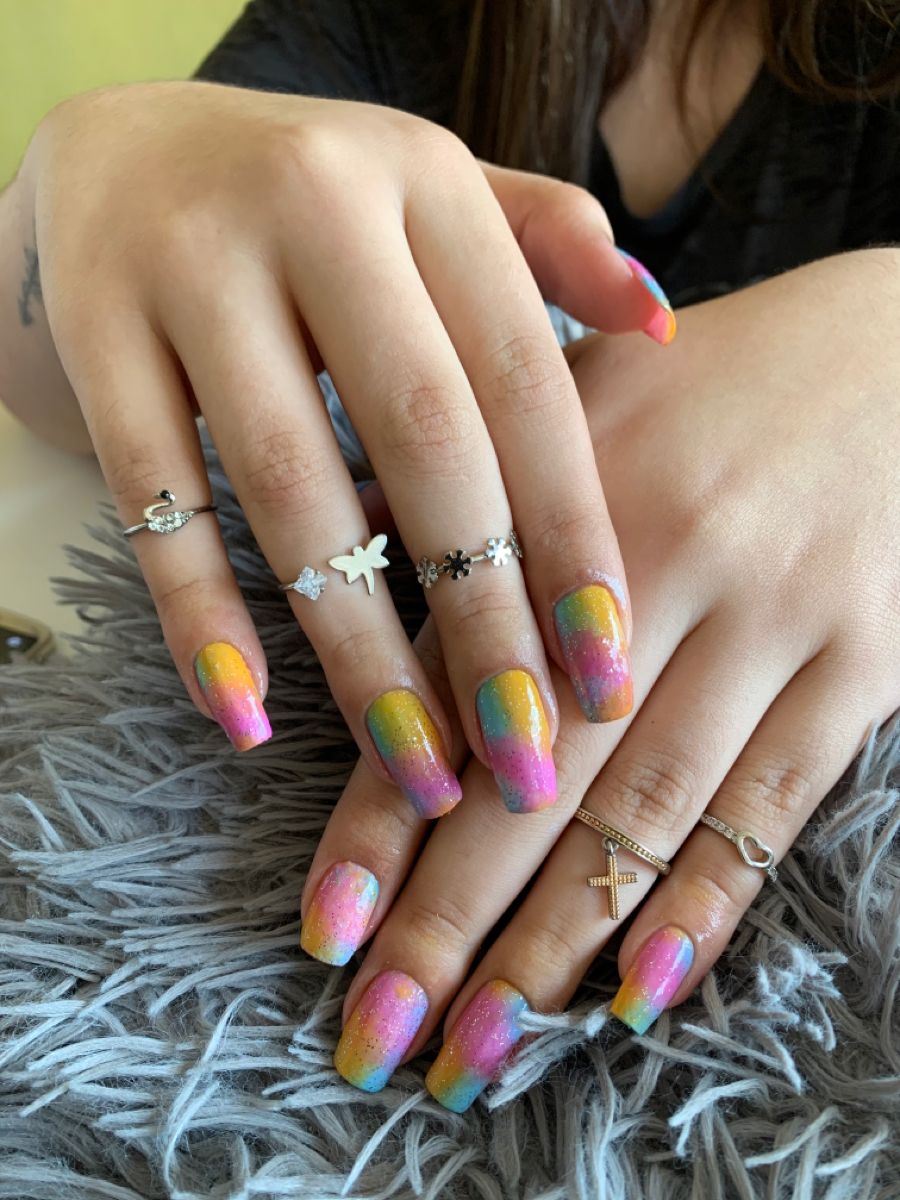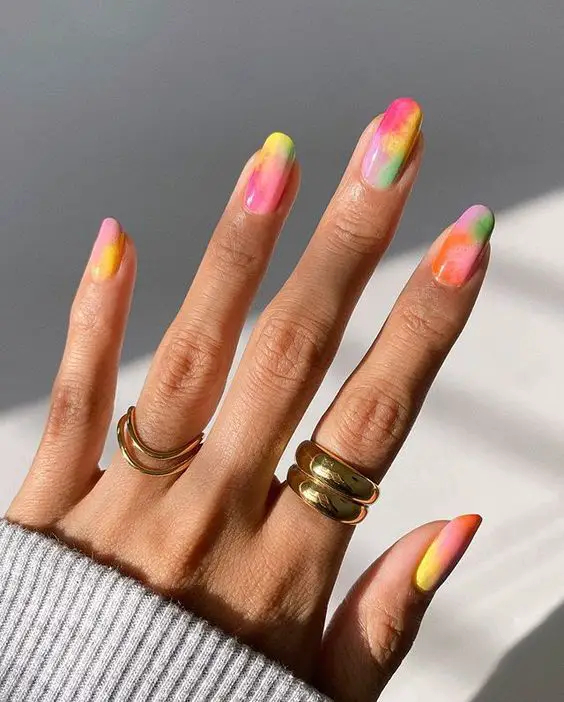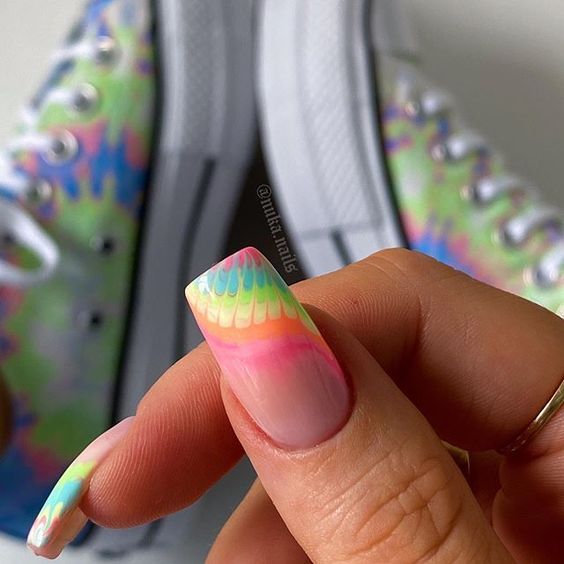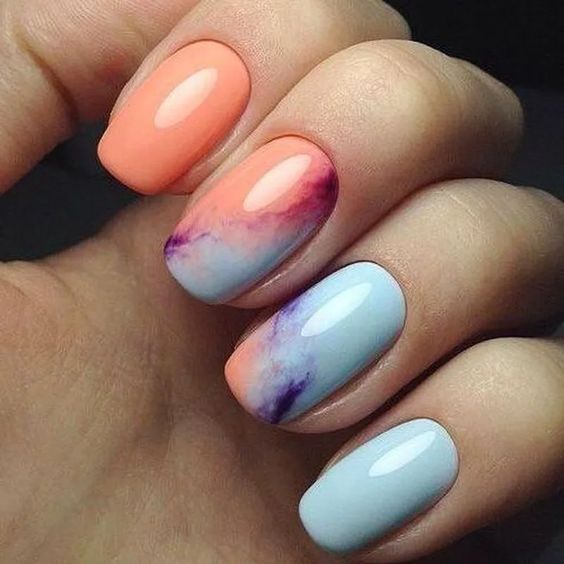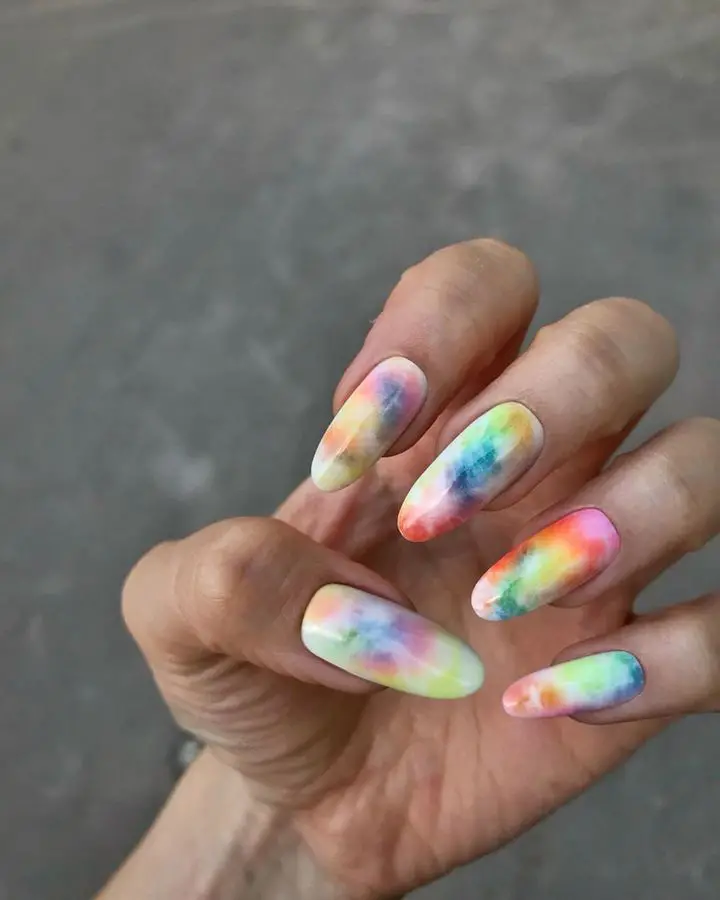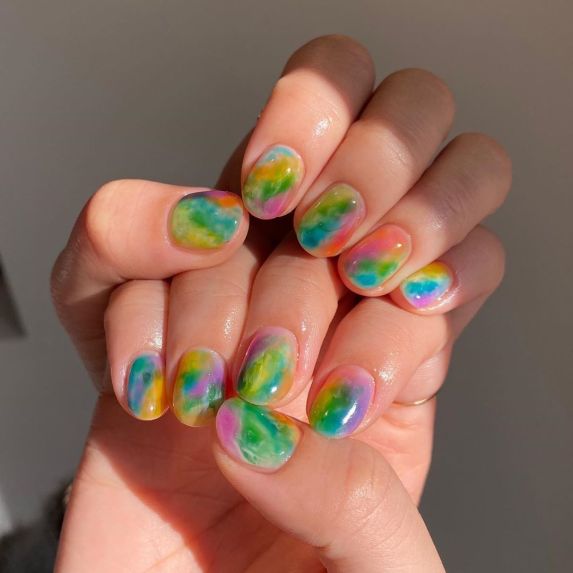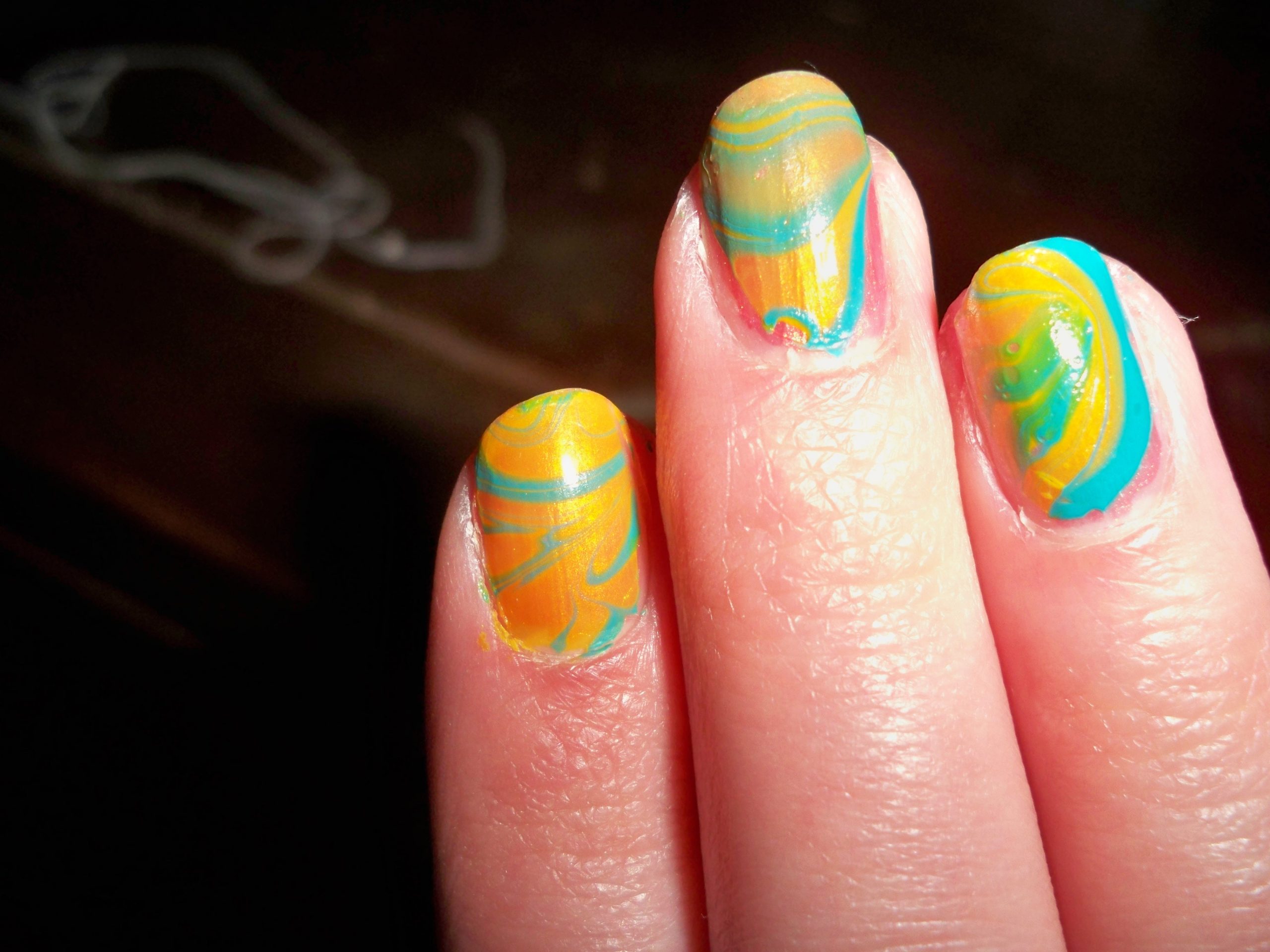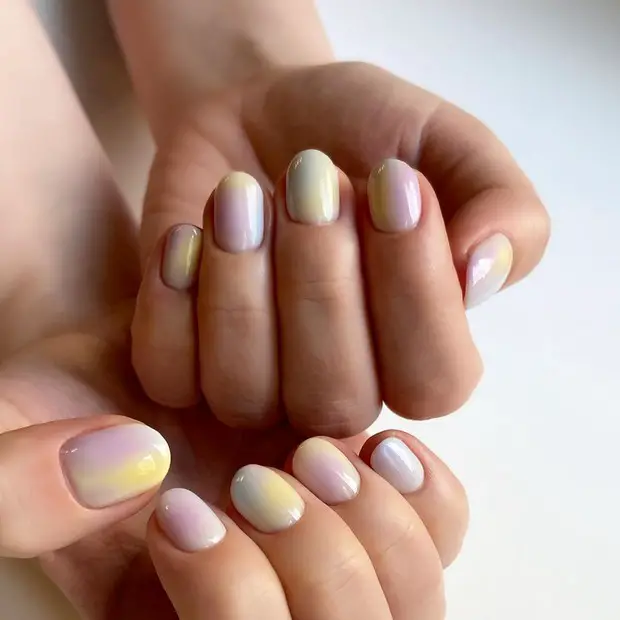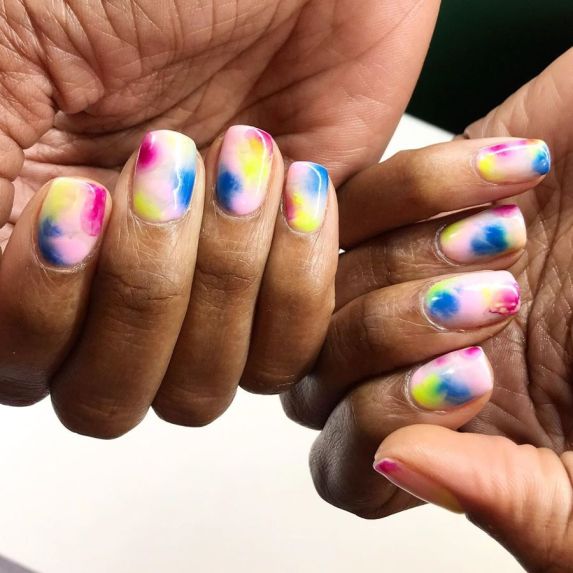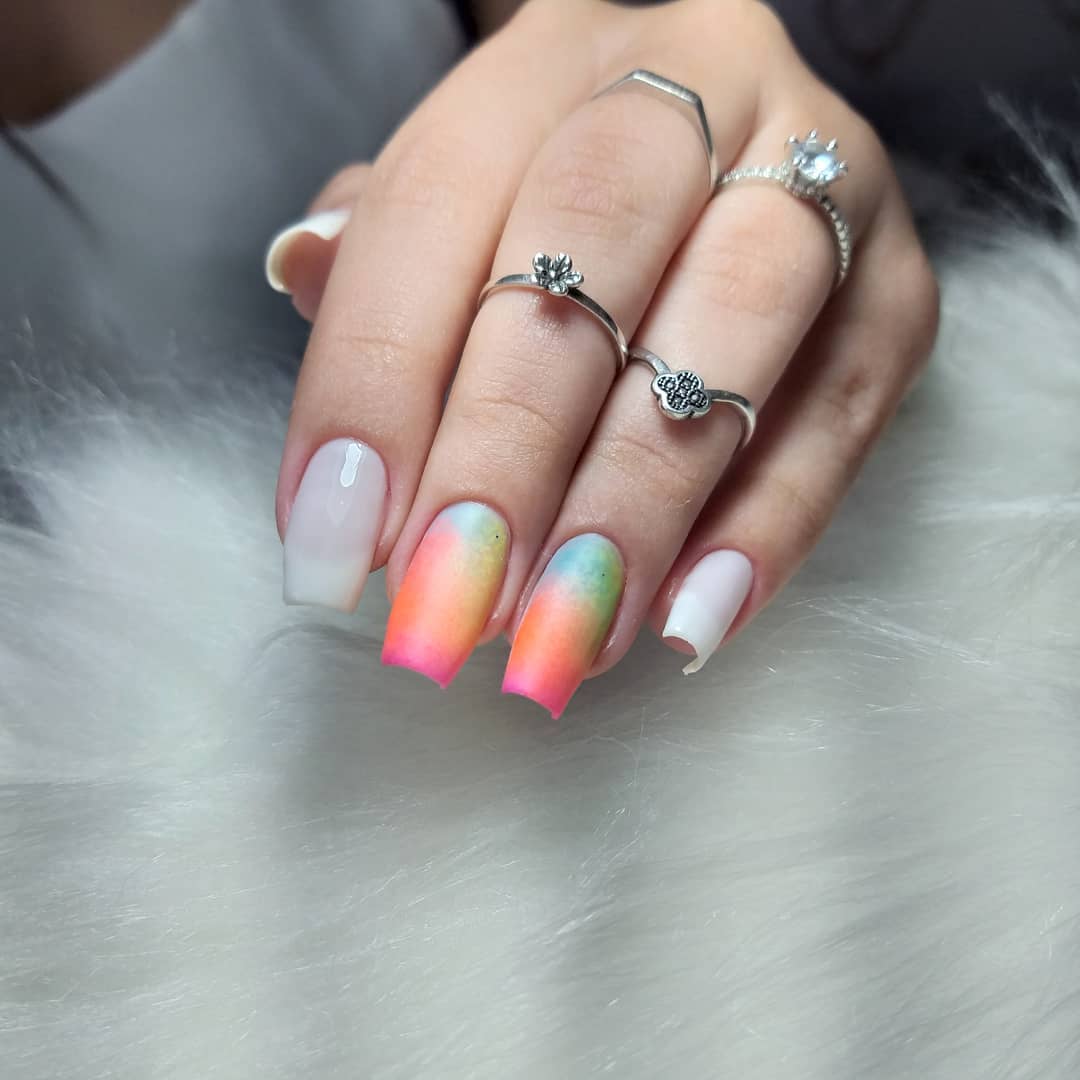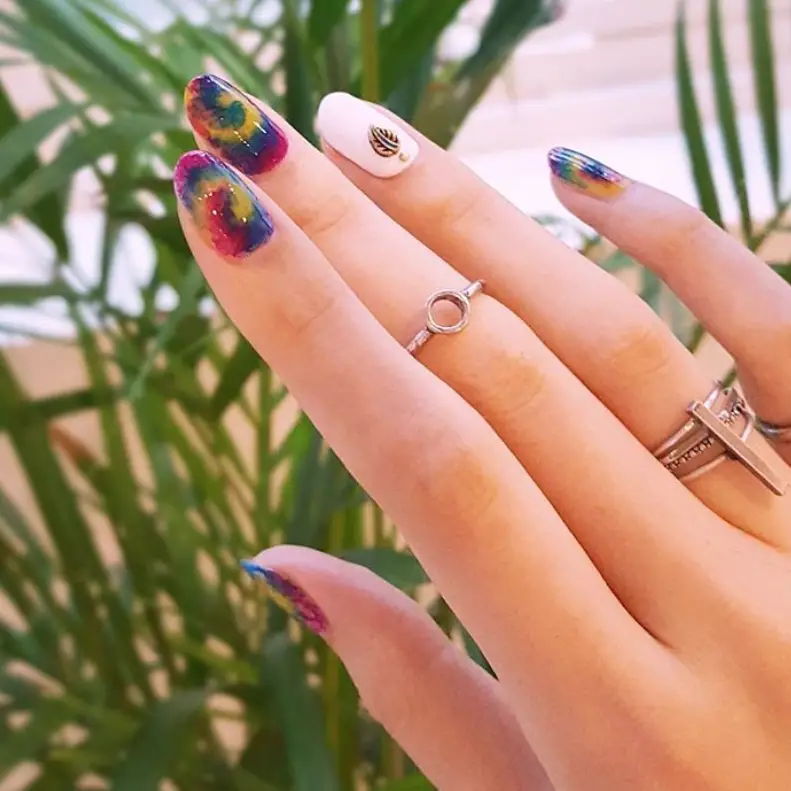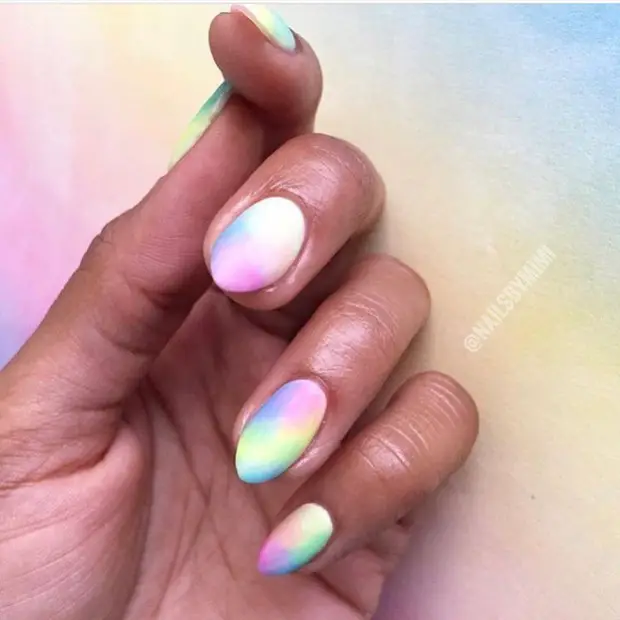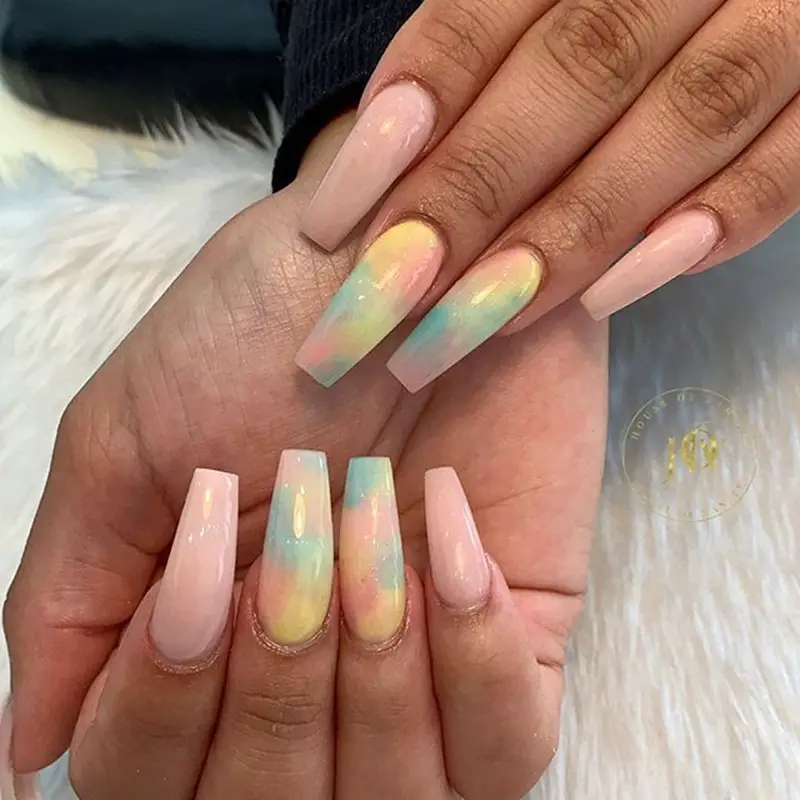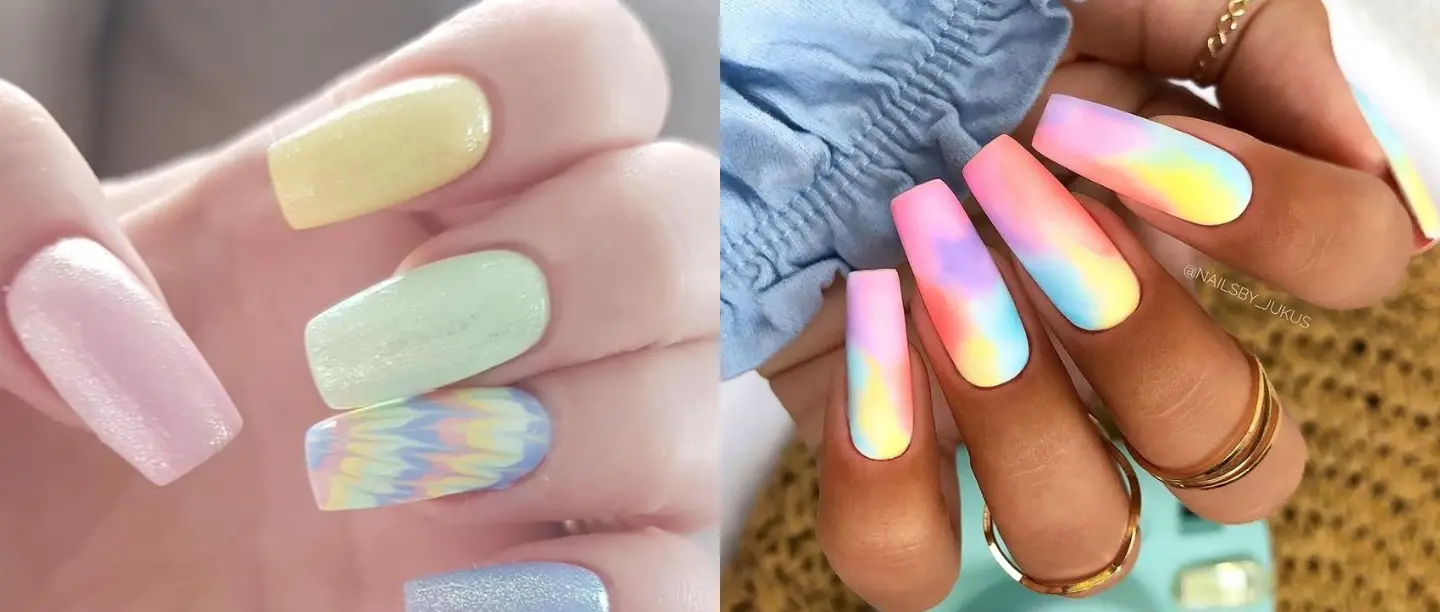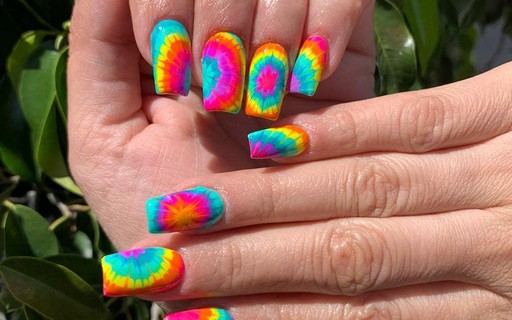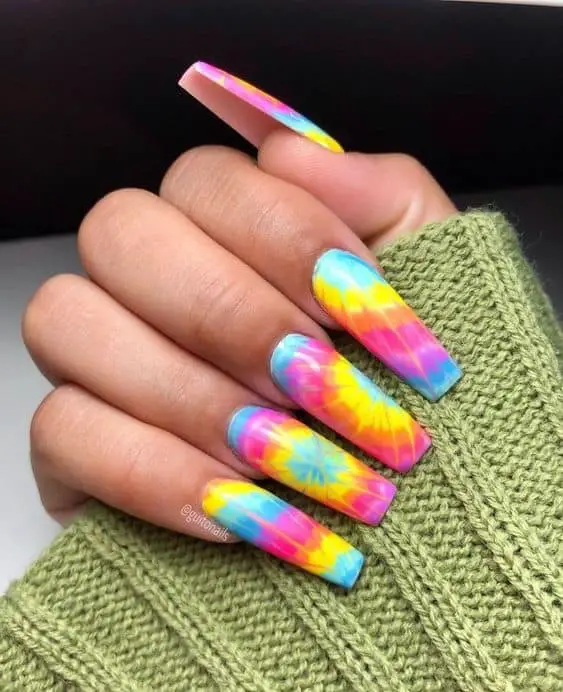 See too:
How to Paste Broken Nails, My Secrets Revealed!
Red decorated nails: Fall in love with this color
Decorated Cow's Nails: How to Make + 12 Beautiful Pictures