Want to be the most beautiful godmother your friend could have? But, you don't know which model and color of dress to choose, even more so in the face of so many color options that there are, know that blue dresses both long and short are considered a classic, as they symbolize luck, security and tranquility in addition, match all skin tones! Check out in this article some tips for not making a mistake when choosing and then you can check out several photos of blue bridesmaid dresses to inspire them.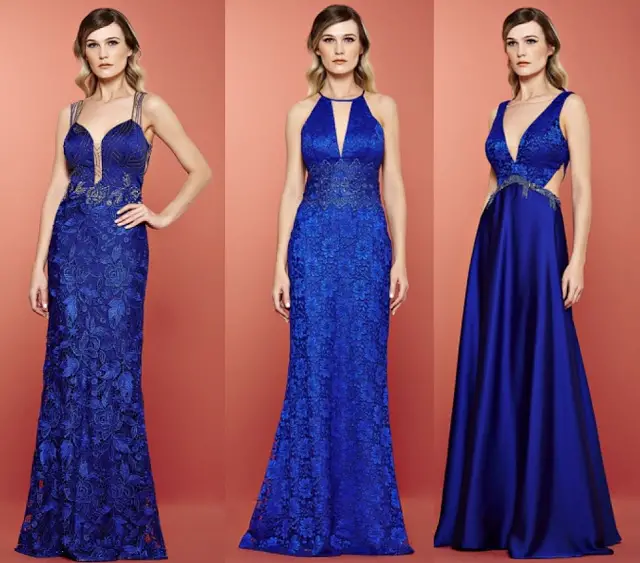 You can bet if you choose this color you will be making the right decision! However, so that there are no mistakes, it is necessary to take some care when choosing the fabric, for example, pay attention to some points such as the time and place where the wedding will be held, weddings during the day ask for light dresses, with slits and even lace.
When we think of dresses in blue color, the first thing that comes to our mind is the dark blue type pen and light blue, but not when we talk about blue the sky is the limit because there are several variations of the color ranging from the lightest blue , to the famous turquoise blue, oil blue and Tiffany blue which, by the way, is one of the great choices for debutante dresses.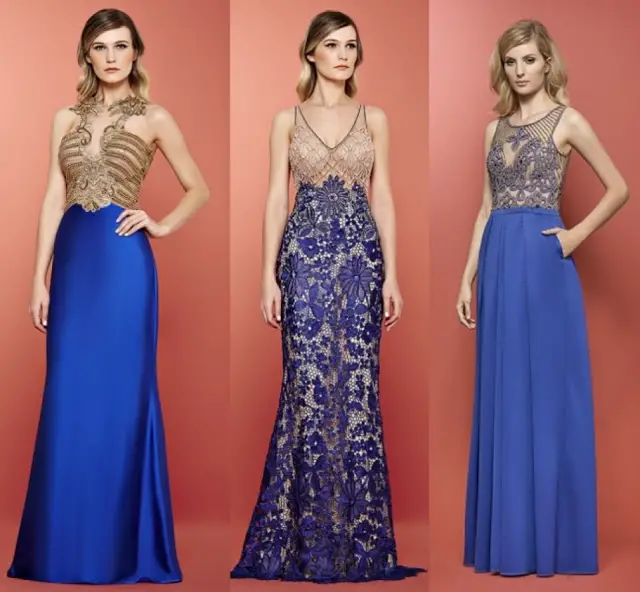 Some brides ask their bridesmaids to wear the same shade of color in the dress so if that's your case ask her which of these shades of blue she wants you to wear. So that there is no misunderstanding and cause a headache for both you and her, the best thing to do is ask her to get a small sample of the fabric or also, that she leave it to a seamstress so that she can take all the measurements and make the dresses of all the bridesmaids like this, you won't be wrong.
The lighter shades of blue match perfectly with the day because they bring all the lightness and joy that the schedule provides! For evening ceremonies, dresses in darker blue have a better acceptance even more when glitter and lace are incorporated next to the fabric. As we know that being a bride is not such an easy task since you have to take care of many details, we prepared this article with a super cool selection of magnificent dresses in various shades of blue with that, just select your favorites and present them to your godmothers and hear what they think!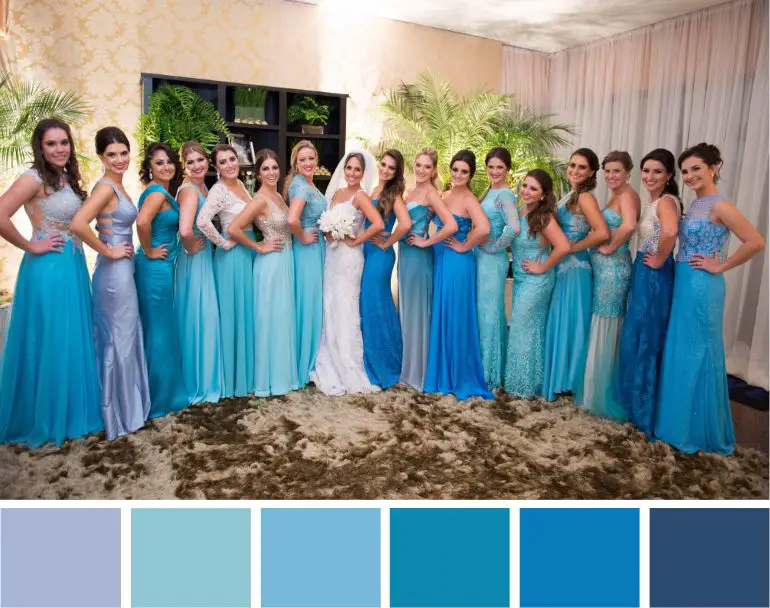 Blue Bridesmaid Dress: 100 Beautiful Models
Royal blue
The royal blue bridesmaid dress when combined with stones and embroidery is simply chic! Ideal for weddings at night as it brings all the elegance and sophistication that the night weather calls for. And best of all, royal blue allows the photos to be beautiful, being that the white of the bride will stand out in the middle of the blue promising amazing photos.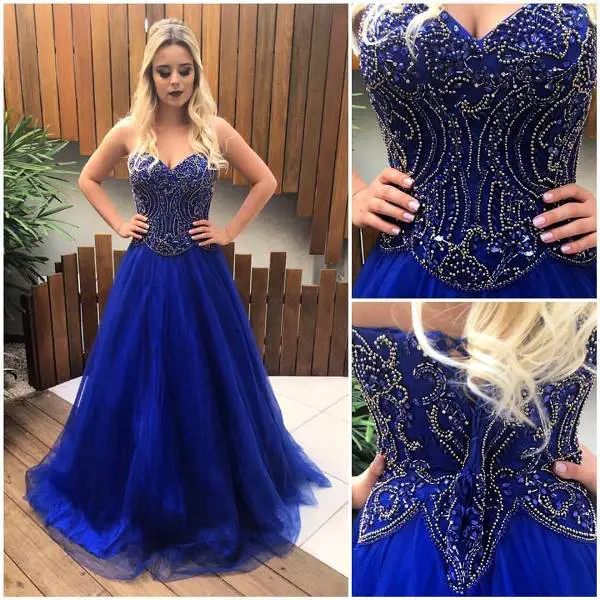 sanded blue
Your wedding has a more romantic atmosphere or in the countryside this color will match perfectly!
tiffany blue
This soft and delicate shade is perfect when accompanied by another color, this model below, for example, was used on the loose and light skirt in tiffany blue and on the bust part it was made on the lace, a perfect work with rhinestones and embroidery that brings a whole delicate look to the look. This is a shade that looks beautiful on women with dark skin tones, and goes with all wedding styles, but especially in daytime.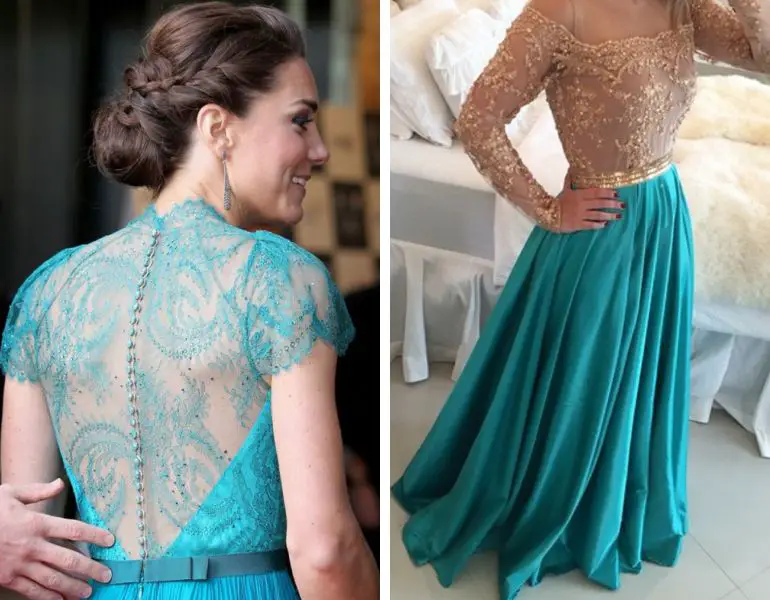 Navy blue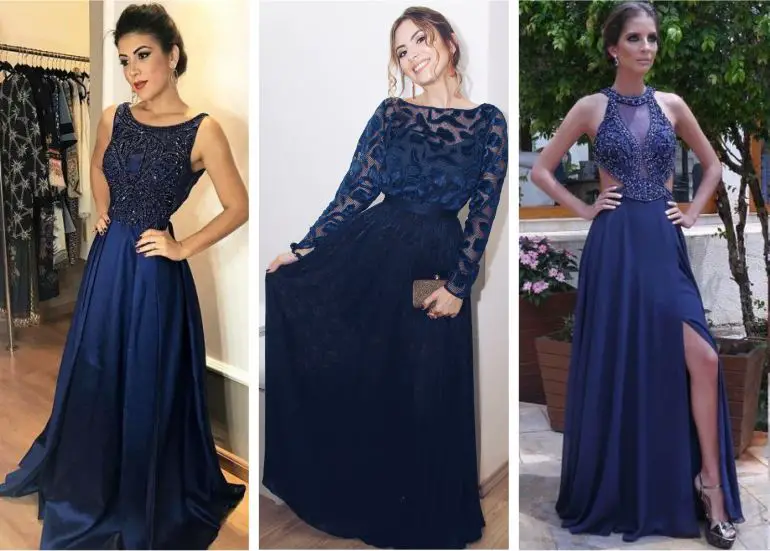 Serenity Blue
Guys, is it just me who was left with my mouth open with the beauty and delicacy of this shade? Perfect for more classic weddings, whether in the countryside or in ballrooms.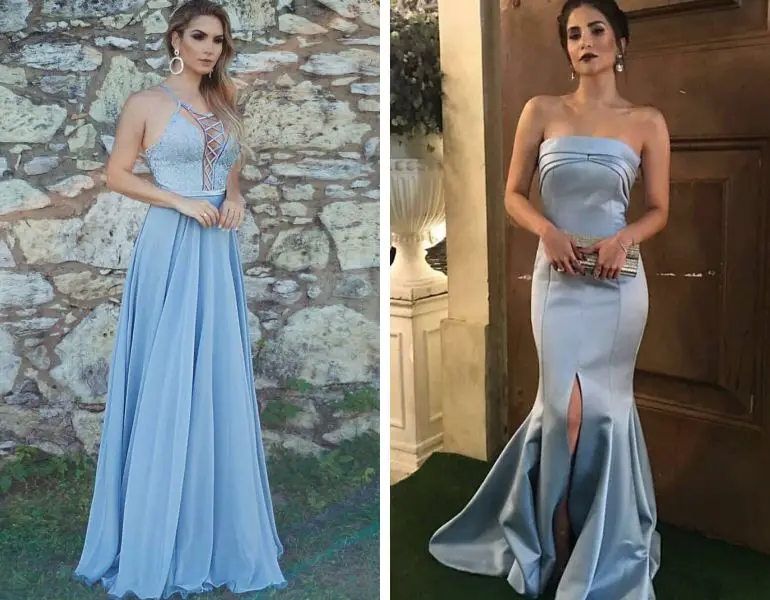 Blue Bridesmaid Dress: Photos
Finally, below you can see a selection of more than 100 photos of blue bridesmaid dresses that can be used as examples, whether it's time to buy, rent or if you're going to have them made, it's always good to have some options in mind. . Check it out: