Bae, baby, little angel are just some of the nicknames that dating couples usually give, to refer to each other in an affectionate way, if boyfriends don't have this practice then they are certainly dating wrong.
If you still haven't found an affectionate way to call your boyfriend (a) and you're looking for tips, we've separated here a variety of nicknames from the most well-known as well as other less common ones, but most of them are cute and funny.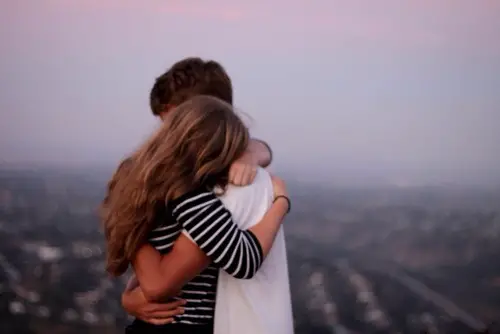 Cute nicknames for successful boyfriends
When choosing the nickname you can also use it in the augmentative or diminutive to give a special touch, mor can also be morzinho or morzão.
– Sweetie – For boyfriends who already have an intimacy and feel free to use cute words.
– Little Piece of Heaven – This is just a way to show how big your love is, a nickname that anyone will love.
– Candy – Who doesn't like a candy, right? This one is ideal for boyfriends who like to show their love without fear.
– Princess – Because affection, love and respect cannot be lacking
– My sun – Both man and woman would love to be called this cute nickname
– Angel – If your loved one is a loving and loving creature, surely he/she can be considered an angel in your life
– Baby - Very popular, and it's not for less, who wouldn't want to hear a come here my baby
– Teddy Bear – Simple, affectionate and very romantic, whoever carries this nickname will fall in love every time I hear it
– Passion – Also very popular, ideal to show your love how important and unique it is in your life
– Kitten – Do you think your boyfriend or girlfriend is a kitty? So let him know it by talking to him/her every day
– Honey – For the girlfriend who loves to be pampered
funny nicknames
– Xuxuzim – This one is customary to use when you want to ask something for bae, he will hardly refuse
– Toquinho – For short girlfriends
– Super man or super girl – Do you think your boyfriend is everything and can everything in your life? That nickname will fit like a glove
– My hero – For good times and for hard times, whatever your hero is will always be there
– TchuTchuco (a) – Ahh what a man or woman wouldn't want to be called that, it's fun and seductive at the same time
– Heartthrob – For the boyfriend who has arrived and is successful in your life
– Summer Muse – Without a doubt your girlfriend has the most beautiful curves, take advantage of this by calling her your summer muse
– Moreco – A variation of the various ways to use the word love to please your boyfriend
– Crazy – Sometimes he/she seems to be a little unbalanced, crazy as hell, if you identify your love this nickname will be ideal
– Bag – If love sometimes gets boring out of nowhere, a real bag without a handle? Enjoy and say affectionately "your little bag".
– Huck – If he is muscular
– Captain – He comes all determined, taking care of the situation, then calls him captain.
– My dengo – He always comes full of love, offering pampering and care, his boyfriend is a real dengo.
– Bumblebee – Why are you mad? He gets mad at me or else he's very jealous, that's a nickname he'll like
Hot and naughty nicknames
– Ecstasy – It drives you crazy between 4 walls, call it that you will surely love it
– Horny – Show that in addition to love, you also have the desire, the desire to stay together and love yourself
– Hot – Whether he or she is tall, short, fat or skinny, anyone would love to hear that from their girlfriend
– Piece of bad way – In addition to being seductive, it is also very funny, your boyfriend or girlfriend will love it
– Plane – For those who really like it, regardless of how the boyfriend is, it will always be an airplane, that is, very beautiful and attractive
– Creamy – Your girlfriend, your crush is all beautiful and all hot, let her know and put that nickname, she will love it
– Yummy – Any boyfriend would like to hear this, if it's very close to the ear then it's love for sure
– Safadinha – An intimate nickname that can be used by boyfriends as a way to stir up the pleasure or will of the other
– Tigress – If she likes to be fierce and wild
English nicknames for boyfriends
Cupcake – A fun way to call your sweetie a cupcake
King – For those who consider their boyfriend a King (nicknames for men)
Love of my life – if your boyfriend is the love of your life you will surely love this one.
Star – The same as star in Portuguese, it can be used at any time
Sunchine – Does the day get more beautiful with the arrival of your boyfriend? So "sunshine" is certainly a good choice
Popeye – Does your boyfriend love a gym? So Popeye is perfect for him
Precious - Consider your love a rare gem that appeared in your lifetime, so "may it be the "precious" of your life.