Fruit whose scientific name is eugenia uvalha, called by the indigenous Tupi language as "uvaia or ubaia" which means sour fruit, it is rich in certain vitamins and minerals that can be very good for our health.
In our visits to vegetables, it is common to find fruits such as apples, pears, grapes and so on, the same does not happen with dew, which is usually more consumed by the people who produce it.
This happens because the fruit is very fragile, and because the pulp is very delicate makes it very sensitive to handle, after being harvested it oxidizes very quickly, which makes it unfeasible to be marketed.
Although it is not possible to store it for a long time, planting the dew tree is an option for those who want to consume it frequently, it is ideal to be planted in places and farms, the dew tree can be from 6 to 13 meters long. height and its trunk can reach up to 50 centimeters in width.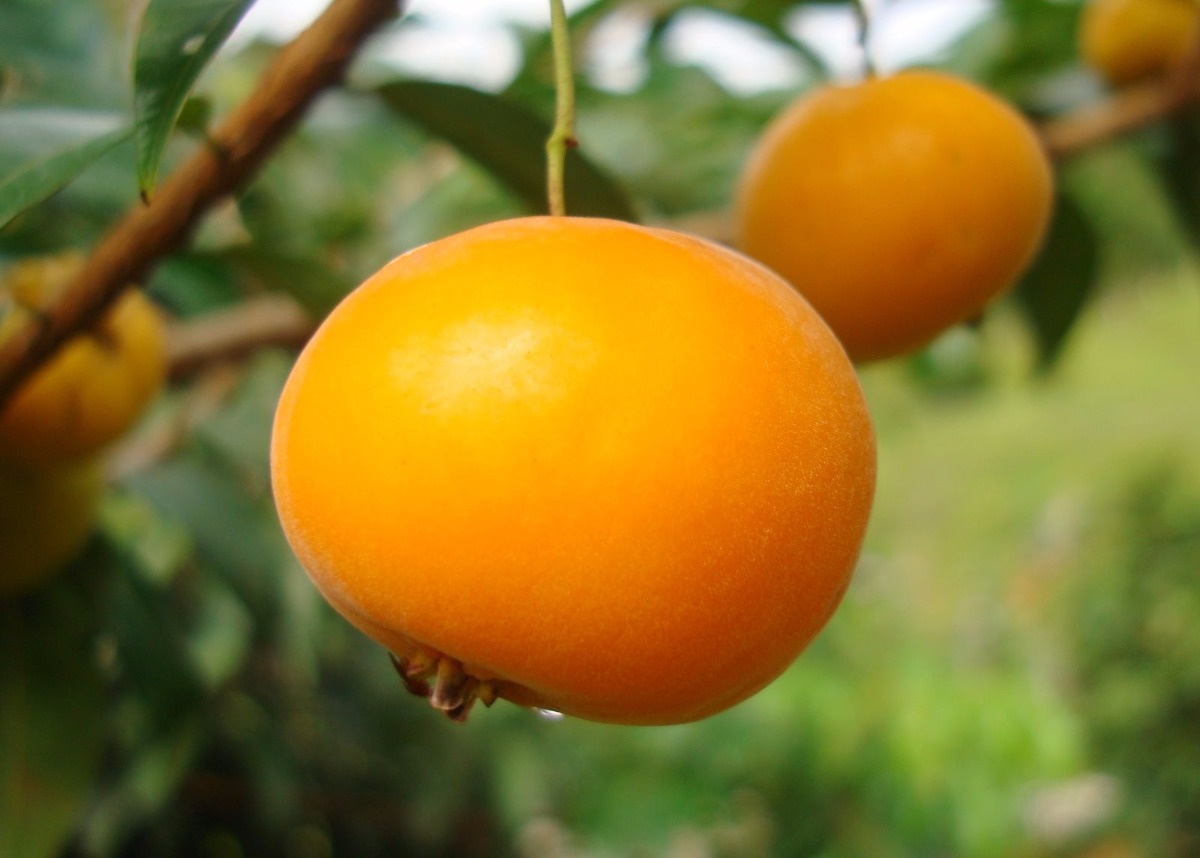 Although the fruiting season occurs between September and January, it is still possible to find the fruit out of season but the chances of being crushed or spoiled are high.
For those who want to maintain good health, you should add it among the foods consumed daily as it is rich in Vitamin A and Vitamin C, to have an idea, dew has up to 4 times more Vitamin C than orange.
Health benefits of consuming dew
Its high amount of Vitamin C makes it a great remedy for colds and flu, but it doesn't stop there, it is also a great anti-inflammatory and antioxidant, fighting free radicals, thus keeping cells healthy.
In addition, it also helps to maintain a more beautiful skin, fights premature aging, prevents cancer and is a great ally with weight loss.
How dew helps with weight loss
Whether you want to maintain or lose weight, you should add dew to your diet, its vitamins and minerals help burn calories, and ingesting it often gives you a feeling of satiety, thus inhibiting hunger, these benefits can be noticed both by those who consume it. in-natura like and teas.
How to make dew tea
To make this tea is very simple and the whole process is very quick, just separate the following ingredients:
5 dews with bark
1 piece of ginger
1 liter of filtered water
Add all the ingredients in a pan and let it boil for about 10 minutes or until the fruit and root are cooked, after that, strain and wait to cool and that's it.
In addition to being consumed in-natura or in the form of tea, it is still possible to use it in cooking making juices, jellies, cake or mousse.
Grapefruit Mousse recipe
2 pots of yogurt
200 g of uvaia
half cup of water
1 box of unflavored and colorless gelatin
1 can of sour cream
sugar to taste
Preparation mode
Boil the water and the pitted grapes
Drain and use the water to melt the gelatin in a bain-marie.
Blend everything in the blender.
Place on a platter and let chill for at least 4 hours.
serve ice cream
grape cake
Ingredients:
4 eggs;
1 cup of (tea) sugar;
2 tablespoons of margarine;
1 ½ cup of (tea) uvaia;
½ cup of (tea) water;
2 cups of (tea) wheat flour;
1 tablespoon of baking powder.
Syrup
1 uvaia;
1 cup of (tea) water;
1 cup of (tea) sugar.
Preparation mode
The dough is very simple to make, beat the egg whites, add the yolks one by one, the sugar little by little, the margarine, until you get a cream. Beat the uvaia with the water and add it to the cream. Add the flour, mix well and finally add the yeast. Bake in a preheated medium oven.
For the syrup, cut the uvaia into small pieces. Reserve. Bring the water and sugar to a boil until it forms a light syrup. Add the uvaia and let it boil. Unmold the cake and cover with the syrup.
Yield: 16 servings
How to plant grapes easily