If you are a woman who loves the beach or the pool, you have certainly noticed that crochet bikinis are very successful, so how about enjoying the summer with a stunning handmade bikini.
There are models for all styles of women, but if you weren't satisfied with having just one bikini of this style, bet on the crochet swimsuit that can be fully closed or can contain bold details like the "fool mom" this term means. that it has more open points, and with lateral lashing in the region of the panties.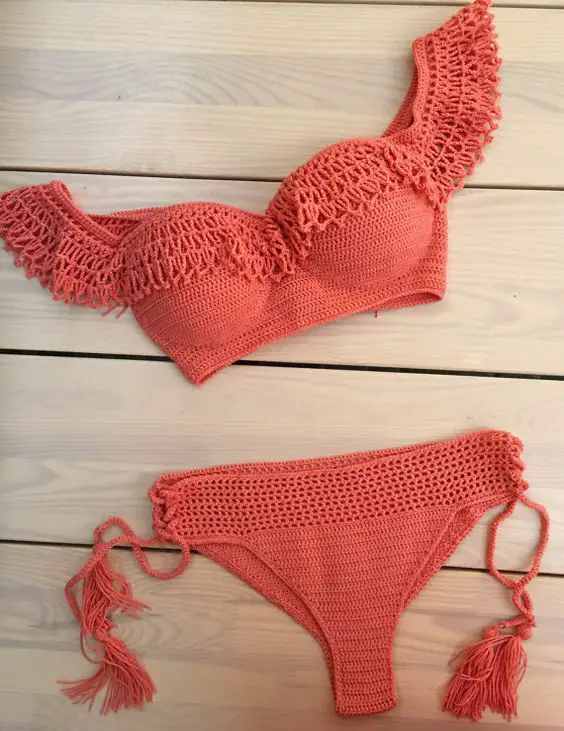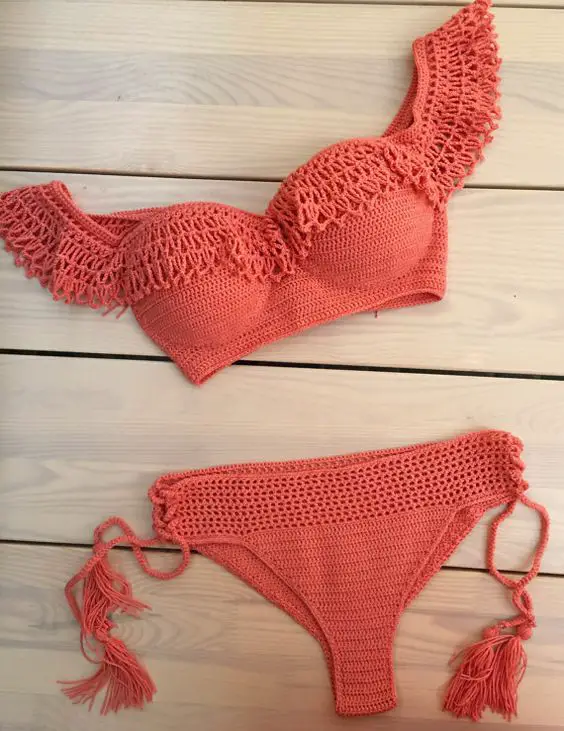 If you are tired of always buying the same models of printed or plain bikinis, in today's article you will find several alternatives of crochet bikinis, in addition to the tips we will give you, we will also provide you with several step-by-step graphics for those who want to make their own. own piece or who knows how to turn this into a source of extra income.
Because it's a meticulous work, the profit margin is very high, a simple model for example can cost R$ 100.00, so it's really worth dedicating yourself, enough talk, let's check out the tips and also the models that are possible to make using this technique.
Bikini trends: Gorgeous models for summer
Crochet bikini with high waist: step by step
The high-waisted models called hot pants by fashionistas are super trendy, with the higher bottom part, this type of bikini shapes the female silhouette and helps hide that unwanted belly, worn by pin ups of the 50s, this is a piece that came back with everything, many famous surrendered to this beauty. Check out the tutorial on how to make it, and also some graphics that can be useful and that will make your work easier.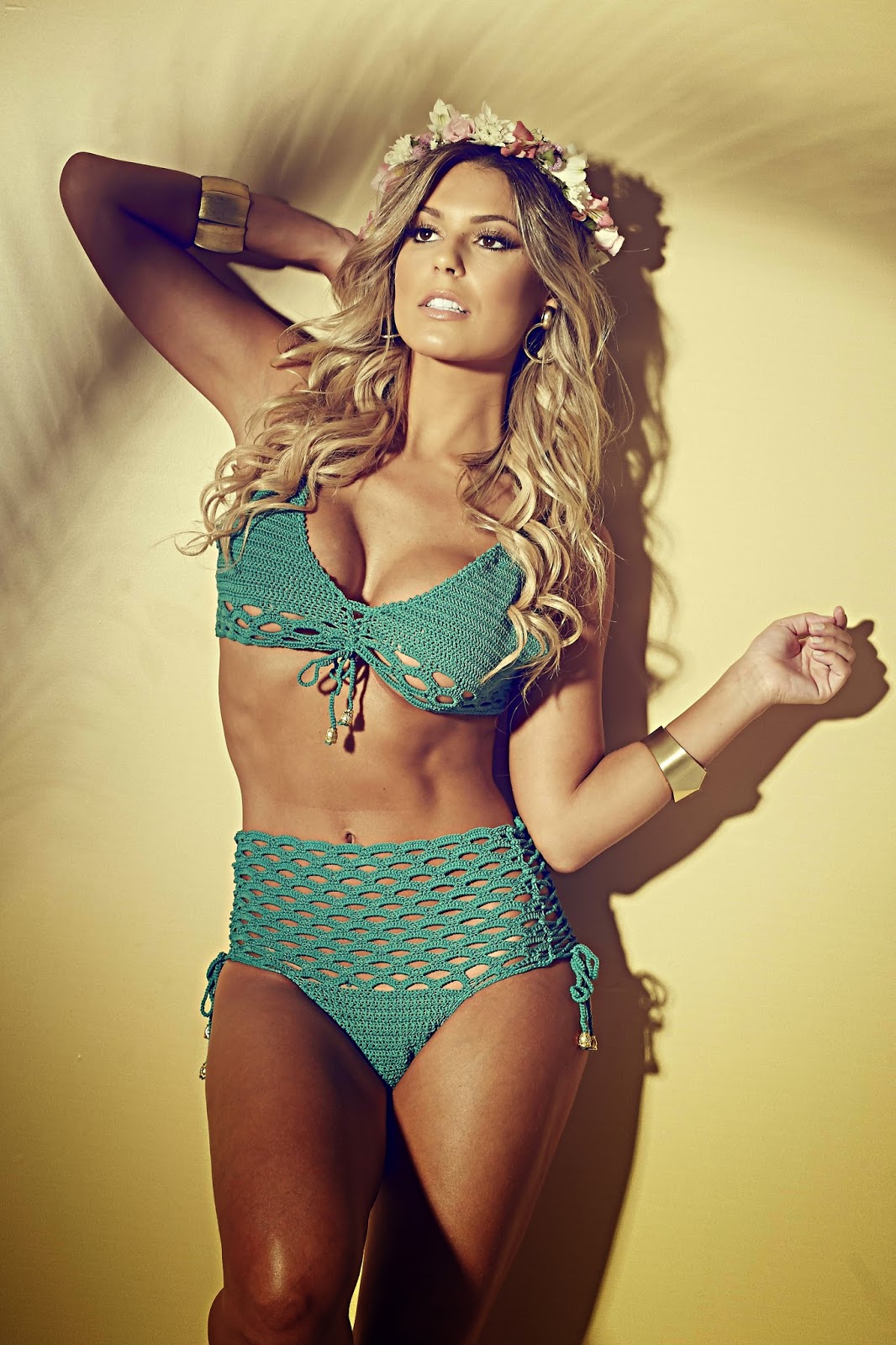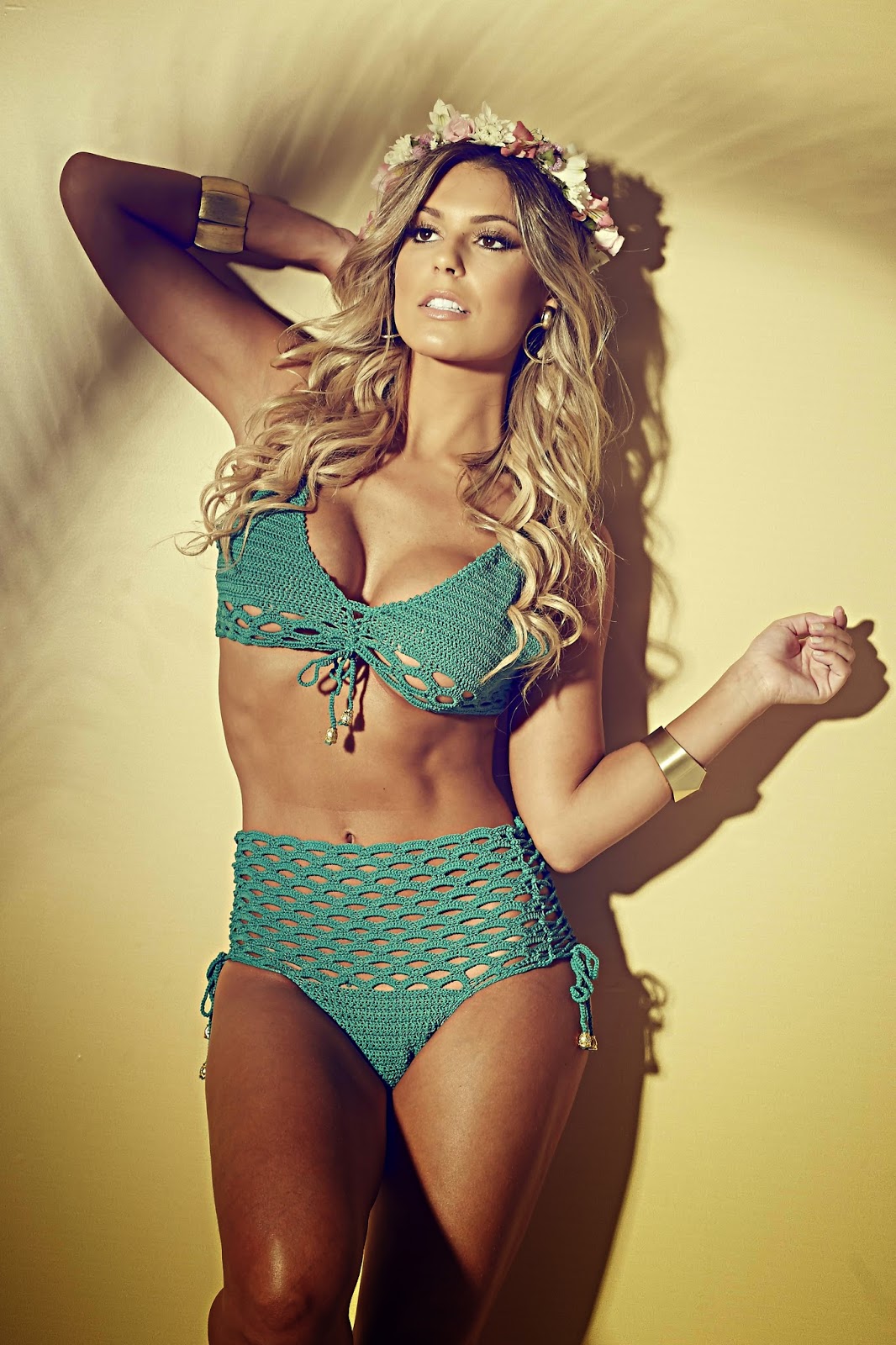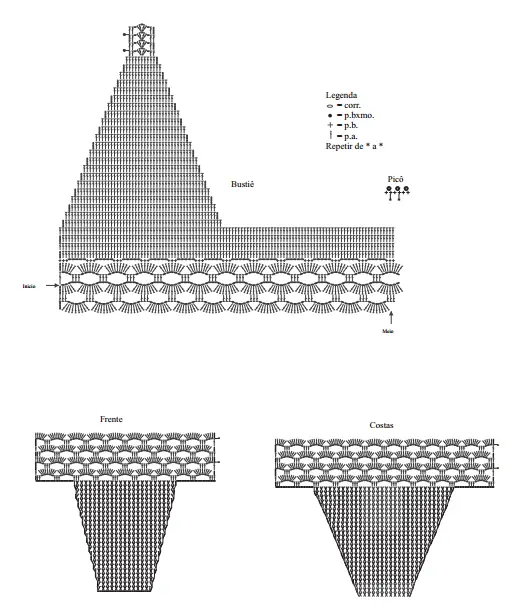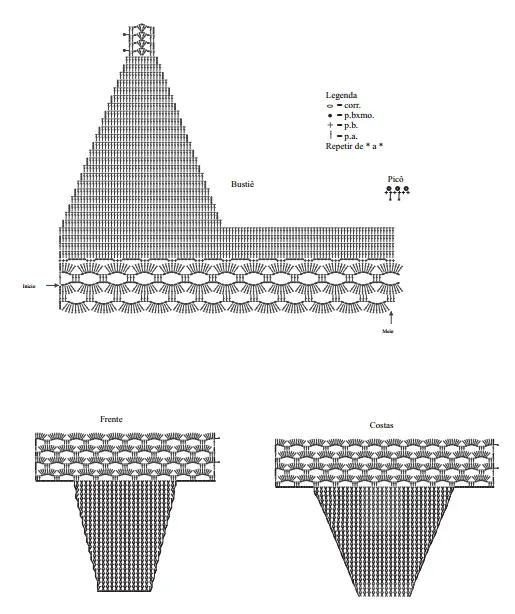 Crochet bikini curtain: step by step
Another darling model of the ladies is the little curtain, the alternative of being able to adjust the proportion of the neckline as you want is great for those who love to get that little sun spot.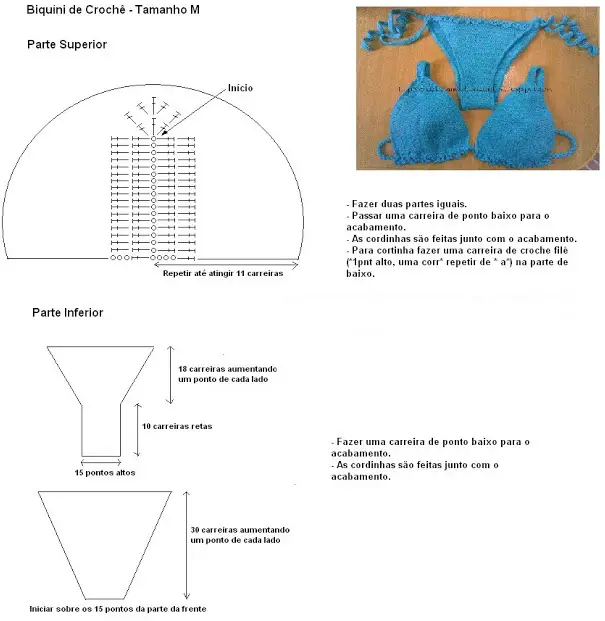 Inflamed hair: What to do to solve the problem
How to put cups in a crochet bikini
If you have little breasts or simply feel more comfortable wearing a bikini with cups you can be doing the application very simply, the cup mold can be found in haberdashery that are stores specialized in sewing items, just know your size right and observe the markings that indicate the left and right side of the bowl. Follow the video and it will be much easier.
Children's crochet bikini: Step by step
In addition to being cute, children's bikinis need to be comfortable, children need to feel free and comfortable to jump, play and have fun without the clothes being too tight or too low-cut, after all we are talking about children.
(Panties)
(Upside)
Crochet Bag with Graphics: 90 Models
crochet bikini graphics
You fell in love with the crochet bikini models and styles we selected so, get now some more free graphics, put the needles in action and create amazing pieces!
Crochet Bikini Models: Photos
Crochet bikinis can be found in different patterns and colors, if you opt for this model, you can be giving it an increment leaving the piece even more chic, using sequins, beads and beautiful embroidery!
*Pinterest images
See too:
Door Weight: 80 Models with Molds and Step by Step
Plants that Like Shade and Little Water – Discover the 5 best