Did you know that it is possible to create a super fun caricature of yourself online and that you won't even have to spend anything on it?
I think it's amazing the talent that some people have, and one of the things I'm impressed with is the drawings, paintings and even caricatures that street artists do live.
even after they are ready they can be placed in a frame and used to add fun to your bedroom decor, for example.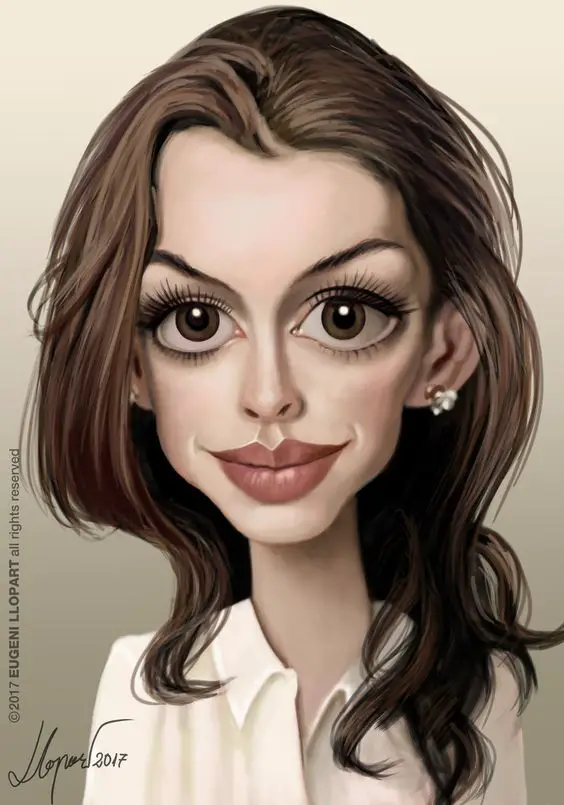 Different from self-portraits which are those drawings made following every trait, detail and expression that the person has…
…the caricatures have more fun features such as eyes, ears, head and nose disproportionate to the rest of the body.
And there's more…
These designs can be used for various purposes, whether for wedding invitations, graduation party favors, graduates t-shirts or simply to use it as a decorative item.
Anyway, they are super quick to make, however, the artist needs to have skill and perfect traits, which is not my case, since I don't have the slightest knack for drawing.
It was then that I discovered after a brief search on the internet that there are websites and even applications that allow us to create our own online caricature both on mobile and computer.
You only need a photo and the website system will convert your strokes and create an amazing caricature.
Free online caricature: How to do it?
Below we will show you some sites that offer this type of work for free, the good thing is that you don't need to be able to draw since in just a few clicks the site will make all the changes you want, whether in the eyes, nose, ears and mouth.
Apps to create online caricature with photo
ToonMe – Editor that creates cartoons of yourself
Just take a selfie to see the magic happen, using its artificial intelligence, the application that is available for both Android and IOS will make a fun Disney-style caricature and very faithful to your portrait.
Curious to know too? Just access the link that takes you straight to the Play Store: ToonMe
Dollify
A new application that has become a fever and has become one of the most downloaded online caricature applications totally free is Dollify, with which it is possible to make highly customizable avatars, being able to choose hair color, eyes, skin and other things, ideal for sharing between the friends.
Haven't tried this app yet? Well, it is available for download on the official Play Store website which can be found at the following Play Store link: Dollify
MojiPop: Animated Avatar
Despite not being a caricature, the MojiPop application is also an alternative to make an avatar that looks super cool, it's very easy to use, just take a selfie and that's it, your avatar is ready, ideal to share in conversations Facebook or Whatsapp and also to put on your profile. Play Store Link: MojiPop
Cartoon Photo: Artistic Effects
Despite not being as popular as other apps, Cartoon Photo can be the solution to create caricature online, see your photo being transformed into a drawing in a matter of seconds, it still has many filters to make the photo even cooler.
It is available on the Play Store for free to download, with a rating of 3.9 it is well recommended among people who have already used it, try it too. Play Store Link: cartoon photo
momentCam
This app has also been one of the most downloaded apps on the Play Store and it's no wonder that it can make really cool effects on your photo, see it being transformed into a drawing quickly.
The fun part about this app is that it also adds a default body that you can be doing various everyday things, just choose which body you want.
The photo can be a selfie or even a photo that is already in your gallery, it is an easy to use application and with many options for customizing your photo. Play Store Link: momentCam
Clip2Comic
One of the best online caricature apps Clip2Comic makes your photos look like drawings, but it's only available for iPhone (IOS), so the android folks won't be able to play with it either, it's available for free, but if you want even more customizable effects, you can only get the paid version. IOS link: Clip2Comic
Cartoon Face Animation
Another super fun app that will provide hours of fun creating funny caricatures is Cartoon Face Animation, it is also only available for iPhone (IOS), despite having to pay a monthly subscription to use it, you can test its trial version which is free for 3 days. IOS link: Cartoon Face Animation
Now that you already know so many options of websites and apps to create your caricature online, just check each one of them and bet on the one you found the most fun and easy to use.