Romanticism is getting more and more forgotten, even more so in the digital age where people prefer to exchange quick messages on social networks.
Simple gestures such as sending a letter, for example, have become something for "old" people, but there are people who don't give up romanticism.
Especially among women who still love love letters, even more so if they are in love.
When we are in love, we do everything to prove our love, and we can't always express through words how much we like someone, let's say that words disappear instantly.
You are not alone in this…
This is more common than you might think, more and more people are looking for love letters ready for boyfriend or husband that express how great this love is and how much you love the person!
Usually the search for love letters increases on commemorative dates such as wedding anniversary, dating or Valentine's day for example.
A good suggestion would be for you to give a romantic letter along with the gift, this letter should contain sincere words that come from your heart.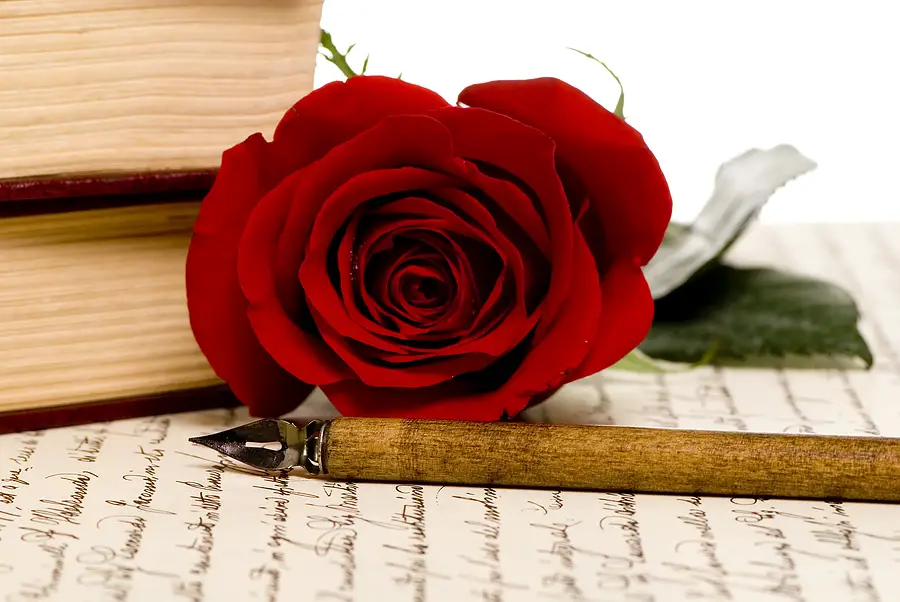 Ready Love Letters for Boyfriend or Husband
To help you, I prepared this article with some ready-made love letter templates that can be used for both husband and boyfriend, so you can read and be inspired when writing yours or if you prefer you can print it and send it. Put it inside a pretty envelope, look at this heart envelope idea below, it's super simple, to make and it gives an extra charm!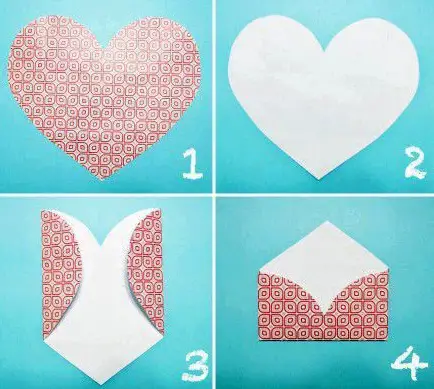 1- Option
I love you the way you are. For its beauty, both interior and exterior, for its affection, its attention, its respect, its sincerity and its companionship. I want to always be by your side and share both the moments of joy and sadness with you and comfort you in the most difficult times.
I know sometimes I'm not the best girlfriend in the world, but know that I love you more than anything and anyone, because we were born for each other.
When someone says that our love won't last, just ignore it, because they are envious people who don't know what it's like to be truly loved.
I love you! I miss!
2- Option
I promise you to get all the smiles I can. I promise to give you all my attention, all my affection, all my care. All my kisses will be yours. I'll protect you as long as I can, and when I can't anymore… I'll ask God. I promise, all the love there is in this life.
3- Option
My love,
I don't think I've ever been happier than since the moment we met. That's when I felt how fulfilling and beautiful life can be, very beautiful. By your side, everything is magical, full of positive and unforgettable energy.
I'm sure the longer we're together, the greater our feeling. And I promise to love and cherish your heart every day of my life. I love you to the infinity of time, baby! Kiss.
4- Option
My love, after a lot of reflection, a lot of effort to try to find the right words, the best, the most perfect, to properly explain how I feel about you, I discovered that there is nothing better than saying: "I love you!" .
And what really matters is not the words, but the feeling and what we do with it. What matters is that since you are part of my life, my heart no longer knows sadness, discouragement or pessimism.
With you, I started to see the world with colored eyes, and the simple fact that you exist is a reason for my eyes to shine. You didn't just change my world, you became my world!
With this, my love, I want to say that I love you, I love our love, I love dating you! There is no better place in the whole universe than here by your side, my perfect boyfriend!
5- Option
My love, my husband,
Meeting you was the most special moment of my life. I feel like I was reborn, you know? And I always knew that we would be together for eternity. Every day I wake up with a feeling of happiness that I can't explain.
Every day my love for you doesn't stop growing. Never give up on us, because otherwise I wouldn't know how to live. I love you and thank you for everything! Kiss, my love!
6- Option
I wish I could scream to the world how much I love you. How much you changed my life and how happy I am by your side. I would like to say that every day with you, even the rainy and cloudy ones, is the best for me.
I keep every memory of you in my chest. I keep every scent of you deep in my memory. I keep all your traces so that I never forget to remember you.
I would so love for my feelings for you to fit into these lines, so you can feel a little bit how I feel about you. But, you know, it can't. It is a love that cannot be measured and not all lines in the world can fully describe it.
7- Option
There may be a thousand obstacles, but nothing will stop my love for you from dying.
I will cross even the greatest seas, but there will not be enough water to drown the love I feel for you.
I will climb to the highest mountain in the world, just to see you, and from there I will scream your name to see if you hear me, and if you hear me, I will say a single sentence: I love you.
And when the wind passes, it will take with it what I said, and when it blows in your ear, you will hear with the wind: I love you.
And every time the wind blows in your ear, it won't just be the wind, but me saying I love you.
8- Option
You changed my life completely and made it better.
You made my sad days happy days.
You filled me with love, with affection.
You left my life full of pleasure and with many reasons to smile.
You made my life color. You gave her meaning.
You managed to turn me into a real woman. Much more than that, you became the man of my life.
You showed me that loving is not suffering, on the contrary, loving is the most wonderful thing in this world and it was you who taught me to really love.
9- Option
When I needed someone the most, you came along. We didn't know each other, we didn't know each other's existence and even so, when our eyes met, our hearts were invaded by affinity, physical attraction, affection. I felt that at that moment my search for happiness was over, I finally found you.
Today I see myself living a really special moment, discovering that loving is worth it and that life can be truly happy. I want to live this beautiful feeling and make sure we were made for each other. Because of everything I discovered by your side, what makes me happier and more complete is the fact that I can share with you part of who I am and everything I feel.
We are looking together for a way forward and we can believe that everything will be wonderful, but one thing you can always be sure of: whatever the situation, at all times I will always be by your side.
10- Option
To love is to walk hand in hand through this strange and magical labyrinth that is life. It's not losing sight of the other, but letting him breathe when necessary. It is to face the fear of the abyss, of truth, of doubt, of certainty. It's hugging tight to heal the pain, sadness, failures. It's giving a silly and innocent smile in the middle of the day, simply for knowing that the other exists.