Not so defenseless, the caruchos pierce plastic bags of beans, rice, flour, corn, cornmeal and other foods, practically turning them into dust. It has happened to me not only one but several stressful situations when putting pasta to cook in the pan, when suddenly some black animals start to rise in the water, the only solution at that moment was to turn off the heat and throw all the pasta away, thanks to the internet I I found several tips on how to eliminate them once and for all from my pantry, thus avoiding waste of other foods.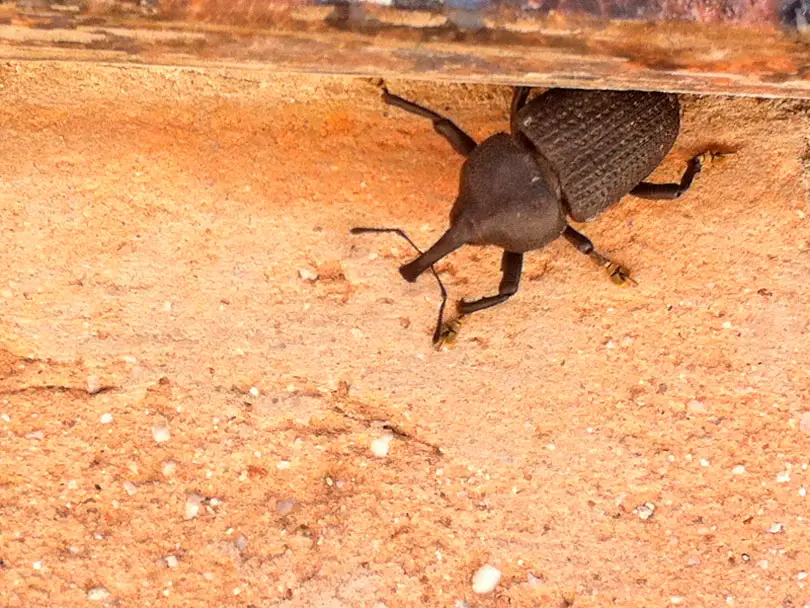 Weevils: what they are and how to eliminate them from your home
Maybe you've even heard of it, however, each region calls them by a different name, the most common carcoma, weevil or beetles being, its scientific name Araecerus fasciculatus (coffee beetle) that are included in the order of beetles and Acanthoscelides obtectus (bean weevil) which are those that make small holes in the beans.
They trace everything that contains cellulose including wood, these are the most common weevils in European countries where the climate is more temperate. Below we will give you some very cool tips on how to eliminate weevils from your home and also ways to avoid infestation.
How to prevent the appearance and infestation of weevils
Keep your pantry always clean and disinfected, use only vinegar, alcohol, coconut soap and neutral detergent, after cleaning it all, leave it open for at least 20 minutes so that the smell of cleaning products comes out and does not pass to the foods.
Another alternative to reduce and avoid them is to open the packages and put two bay leaves inside the packages with this, the beetles did not reproduce and felt uncomfortable with the smell.
Store food in jars with lids or in well-sealed bags, preventing worms from moving around the pantry and infesting other foods.
If your flour or rice is already full of weevils, the best solution to avoid possible waste is to carry out the sifting process and remove any weevils that are still in the food.
Weevils love expired foods, so when buying, give preference to flours and grains with longer expiration dates, and whenever you go to the market to replace your purchase of the month, when storing them, put the oldest foods in shipping and the newest ones with the longest due dates ago. Preventing it from being stored for a long time and reducing the chances of the appearance of weevils.
natural repellent
Coffee grounds are a great, effective homemade bug repellent. Clean the closet as we explained above later, put some coffee grounds inside the closet, it can be inside an open potty or inside a little bag made of pantyhose, for example. Exchange content twice a month!