Every girl's dream is to have a wooden doll house that is as beautiful as Barbie's, one of her favorite colors being pink of course, in addition to being full of delicate details with flowers, hearts and butterflies! It is usually in this little house that your daughter can gather with her friends, store her toys and plan amazing games with them.
The little house can be made in the backyard, garden or even inside the house, making the child's room even cuter. Today's children are becoming more and more consumerists, and this is one of the main problems encountered by society, since gesture has a direct impact on the planet and on the beings that live here. Even more so with the lot of advertisements and children's soap operas that encourage children to want everything on television.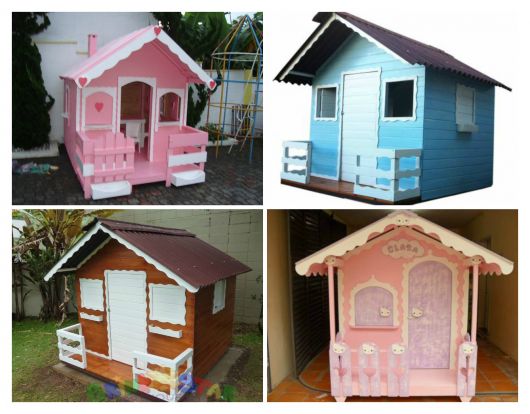 Childhood is a magical and unforgettable stage in the life of any child, it is at this stage that children have fun with "make-believe" games, imagining the most varied situations as if it were reality. Who never wanted to fly watching their super hero flying? In the case of many girls, they have fun and enter the world of make-believe, the dolls being their daughters or their best friends in this imaginary world.
So how about you and your husband make a custom wooden house with the height and colors that your daughter loves the most? That way, the game will be even more fun. If you are not so skilled with woodworking, don't worry, there are options to buy it ready-made, but of course your little one will love it if you put your own "hands on" and build this wonderful personality with her style. . To help you in this mission, I selected a video with a tutorial on how to make a wooden dollhouse, step-by-step, Check it out:
Wooden Doll's House: How to make it
Materials:
Hammer
Wood pieces
wooden stepladder
Glue
nails
Tiny lights (optional)
Knife or handsaw (for thin woods)
Pieces of colored paper and/or fabric to make the wallpaper
Wooden dollhouse – Models
To inspire them when making them there is nothing better than having some models to use as inspiration, so I made a selection with the most beautiful ones I found on the internet. Some are so beautiful and real that they look like miniatures of real houses, I am a mother of a boy but I confess that I was delighted with these beauties.