Just imagine in the 21st century having a paper that looks like it came directly from about 100 years ago, yes this is possible, thanks to an ancient and artisanal technique that gives a beautiful and retro aged effect. Using plain white paper to do certain types of work such as an archaeological activity, advertising leaflet or a painting does not enhance the work, much less conveys veracity and feeling, since the yellowed leaves convey much more history, it is as if we were going back to the past. In a flash.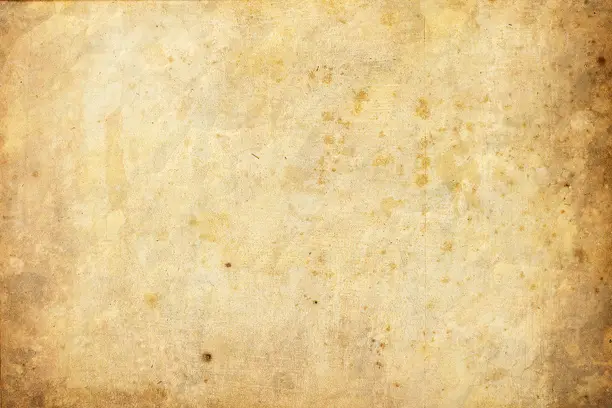 If you want to give white paper an aged appearance that is yellowish in color, uneven, and parchment-like in texture, you need to use an aging technique. The paper, after aging, can be used for various purposes, it can become a beautiful invitation for a wedding, birthday, baptism, or used as letter paper to write a message for your love!
In addition to the suggestions mentioned above, many artisans are using this technique of aging paper and then coating MDF boxes with them giving them a beautiful look! To age paper you need some cheap items found at home, such as tea, coffee grounds, instant coffee, bitumen and even flowers and fruits.
How to age paper: Techniques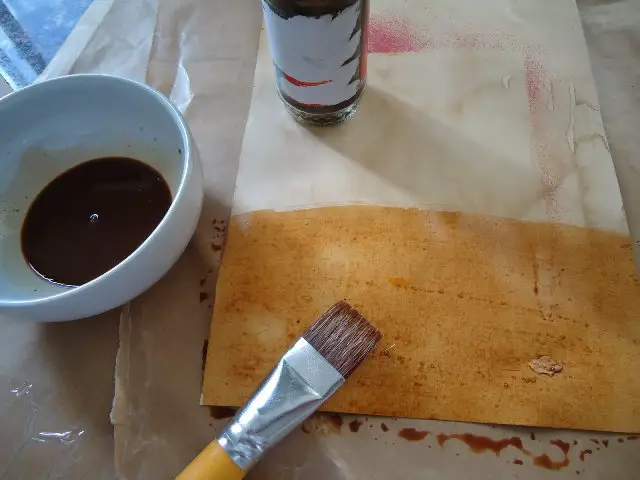 How to age paper with tea
Make a tea by adding less water and more leaves, it must be well concentrated, wait for it to cool down later, moisten a cotton swab and apply it on the paper. Apply the first layer, wait for it to dry and see if it is already in the tone you want, if necessary apply it again. Remembering that depending on the paper, the absorption of the liquid is much faster than others.
Paper Aging Using Bitumen
Bitumen is a thick, dark resin used for painting wooden furniture and objects. To use it as a paper aging technique it is very simple, dilute the bitumen in turpentine afterwards, apply the mixture on the paper with the help of a few pieces of cotton, wait for it to dry, then make a waterproofing using matte varnish, it must be the water based.
Aging Paper Using Used Coffee Grounds
So, when you strain coffee, keep the grounds overnight, so it dries and its color will be even stronger. Make sure with your hands that the coffee powder is completely dry because, if it is still wet, it can tear the sheet if it is already completely dry using your hands, pass a little on the paper until the shade gets closer to an old paper of parchment. To close with a gold key, pass the edges of the paper in the flame of the lighter, if you prefer, roll and tie as if it were a parchment, which can be a great idea to use as invitations in general.
Aging Paper With Strong Coffee
To bring out the appearance of common old paper cracks you need to crumple and de-crumple it over and over again. With a brush apply strong coffee on the sheet and shake to remove all excess liquid.