To keep the legends and myths of Brazilian popular culture being passed from generation to generation, a specific day was selected to commemorate the Brazilian Folklore Day, famous characters of our culture such as Saci-pererê, Negrinho do pastoreio, Mula sem Cabeça, Lobisomem, Curupira, Bogeyman, Boitatá; Iara and many others can be remembered and honored on August 22nd.
Most teachers go in search of ideas to insert folklore in the classroom, whether through activities, souvenirs, classroom decoration, in short, they look for ways to honor this important date in some way, so that this day is not , left blank. The teachers share their knowledge and also talk about the main legends of Brazil, which emerged thanks to the fertile imagination of the people who lived in the countryside.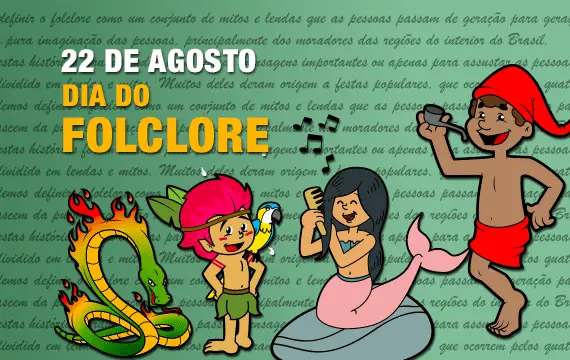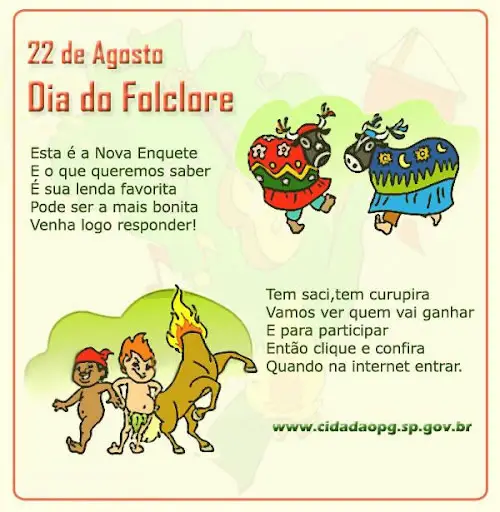 Souvenirs for Folklore Day 2020
Like the other commemorative dates that occur throughout the year, if you are a teacher you can make creative souvenirs with the help of your students that will be delivered at the end of the class, there is also the option of making them in advance and delivering them soon after, the activities to commemorate the day of folklore.
They can be made with recyclable materials or also with cheap materials such as EVA, felt or paper that, in addition to having a low cost, is super versatile as they can make a thousand and one items. Check below some images that will serve as a reference and also some super easy step-by-step instructions.
Activities for Folklore Day 2020
We know that the life of a teacher is not easy at all, sometimes they have to teach at more than one school to support their family after an intense day of work when they get home, they still correct tests , work and plan the class for the following week, it's work that doesn't end and with that there's no time for almost anything so, if you're a teacher and left to make the lesson plan as well as the folklore day souvenir for the last minute and ended up running out of time don't worry we have some exercises and activities for folklore day ready to print and color. In addition to the exercises, there are also other ways to celebrate this day such as:
Tell stories and legends;
Sing folk songs;
Presentation of folk dances;
Draw and paint folklore characters;
Produce panels and murals;
Present theatrical plays;
Recite proverbs and popular sayings.