Sweets are a hit at any time of the day, whether after lunch served as dessert or at events such as weddings, children's parties or simply to gift someone special, it is impossible to find someone who can resist these delights even more in the face of the variety of flavors we can find!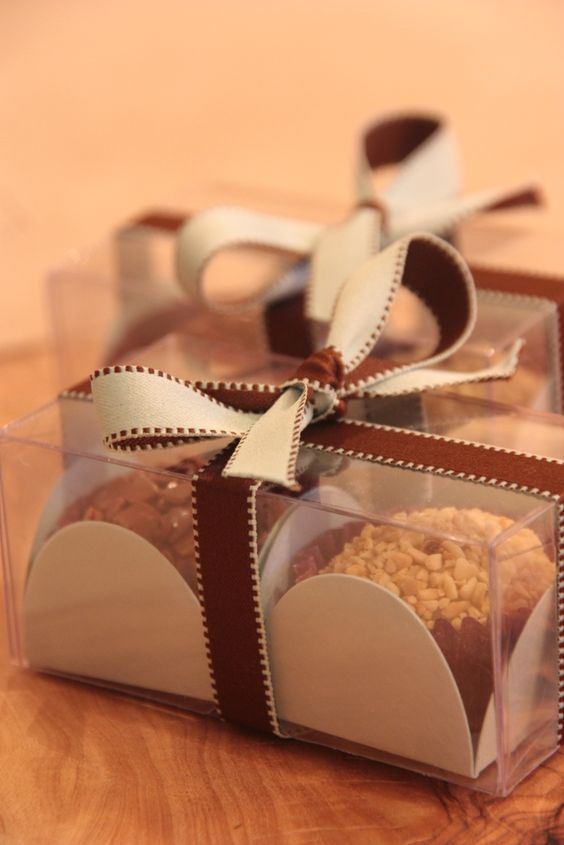 Here in Brazil, one of the great traditions of sweets for weddings is the fine sweets and the well-married ones, while for June parties, quindim, cashew, peanut candy and cocada are the biggest success anyway, no matter the celebration, sweets are always the darlings even more in the face of the whim and beauty they are presented is to fill your eyes! If you have been sent away from the service, and you need extra income to increase your family income or you want to be the owner of your own business, a good alternative is the sales of sweets by order and this, in fact, is one of the sectors that has been growing each year. time more.
Among the tips that I suggest so that you can stand out from your competitors is to make a good choice of ingredients for the preparation of recipes, remember not everything that is cheap is good forget the price and value the quality of the product first. another, very important tip is to pay attention to the packaging, because it is through it that your customer will have the first impression of your product. The care you took with the packaging and the details will show that you are a capricious person and this will guarantee your success and recognition of your work!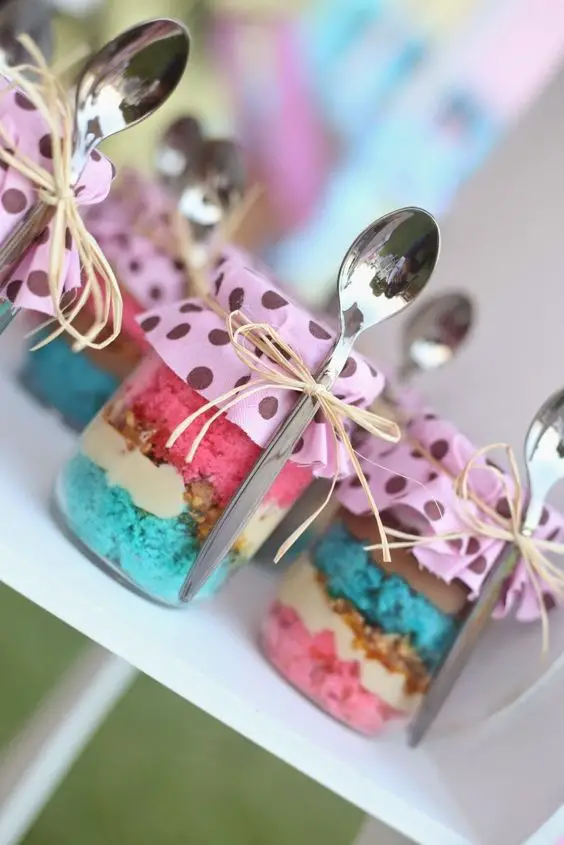 How to make candy wrappers: Super easy ideas
Learn how to wrap candy and treats in creative ways to make the candy table even more standout and can even be a great alternative to decorating around the cake table. Searching the internet I found several very cool ideas and decided to share them with you in this article, there are suggestions on how to make a simple sweet like a brigadeiro much more presentable.
 Printable Candy Cups
If you don't have that much time to make a sophisticated and elaborate package or if you're a little broke, invest in ready-to-print packaging, just print and assemble! Check out some options:
Packaging for gourmet brigadiers
Brigadiers, truffles and bonbons are the biggest hit after all, chocolate is one of the vices of most people because it is a finer and more exquisite candy, the ideal is to sell them in personalized boxes, ideally you have small, medium and big ones. Usually the brigadiers are organized in individual molds and in each mold you can increase them using cellophane paper, they must be cut into squares and distributed inside the molds. The color of the cellophane paper must be inspired by the theme and colors of the party.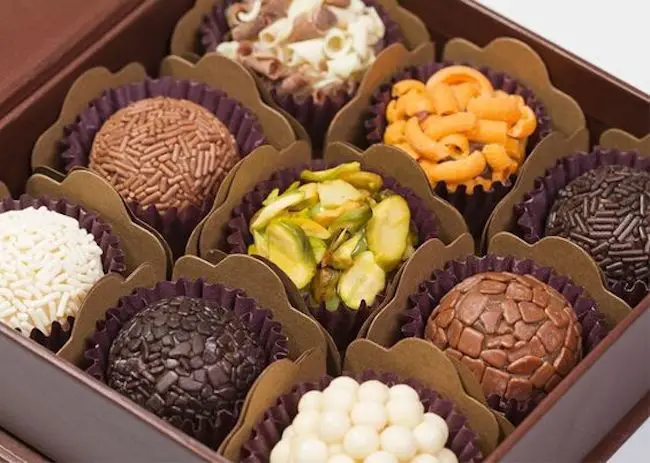 Acetate boxes: Acetate boxes are a great way to gift your guests with an edible souvenir you can buy several individually sized and tie it with a satin ribbon in the color that matches your decor.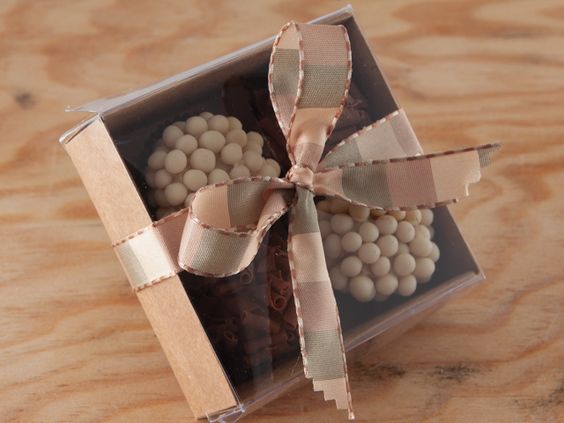 fabric bundles
Go to a fabric store and buy one that has a floral print for a wedding, light colors for a christening, and bright colors for a children's birthday. Cut several in a round shape then, just place the sweets in the center of the fabric, join it making a little bundle and finish tying a satin ribbon that matches the chosen fabric.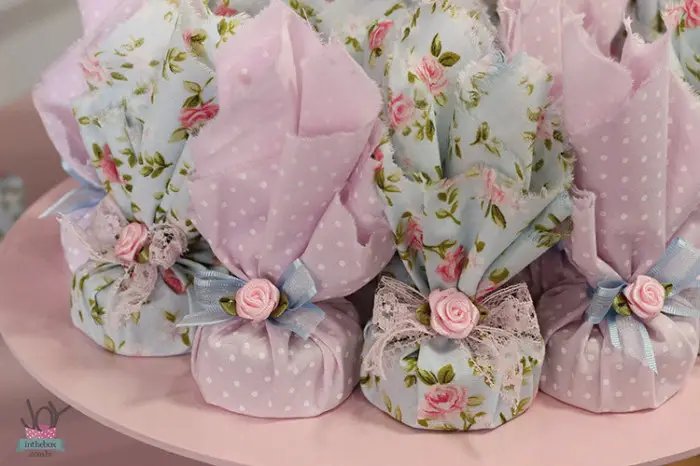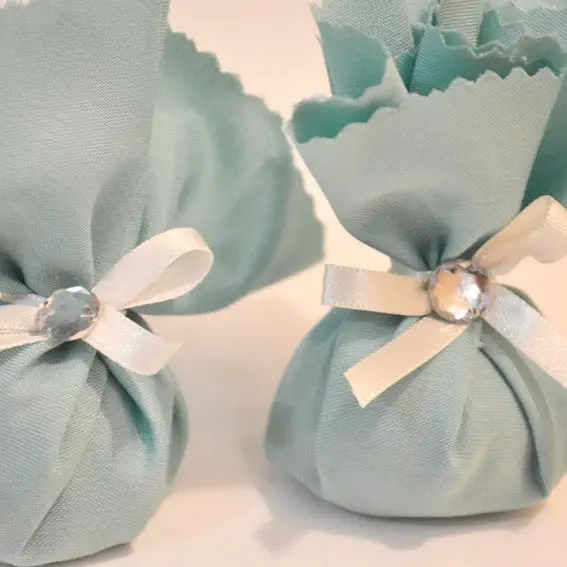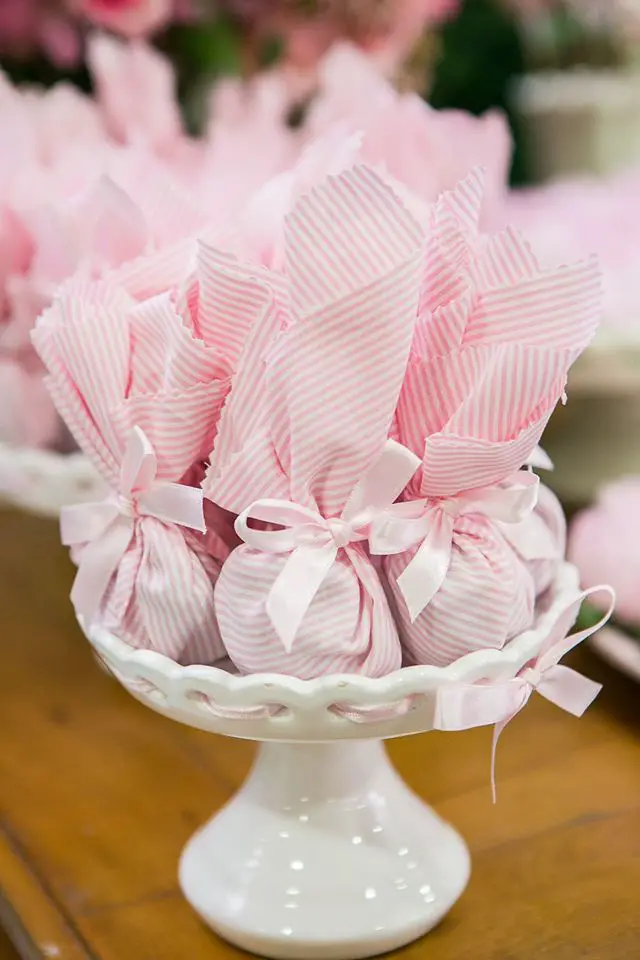 Packaging for cookies and biscuits
You know those brown bags that look like bread bags so, if you give them a good boost they can become beautiful packaging for cookies, cookies and even candies, being a great alternative to surprise bags for parties in general in our previous article on children's party favors to make at home we teach, a super easy and cute step-by-step decorated Kraft paper bag.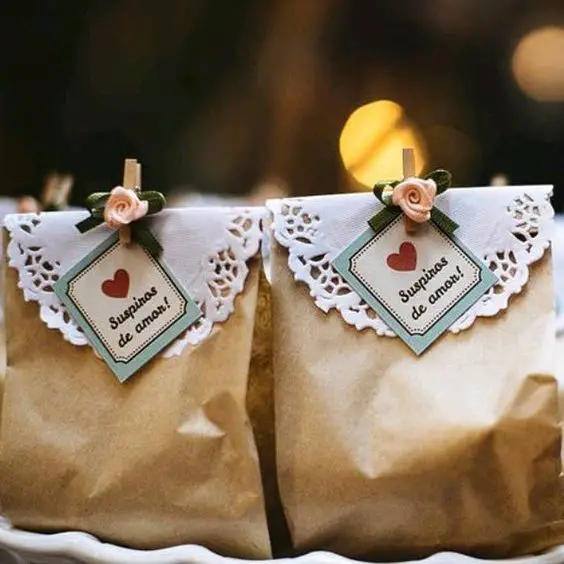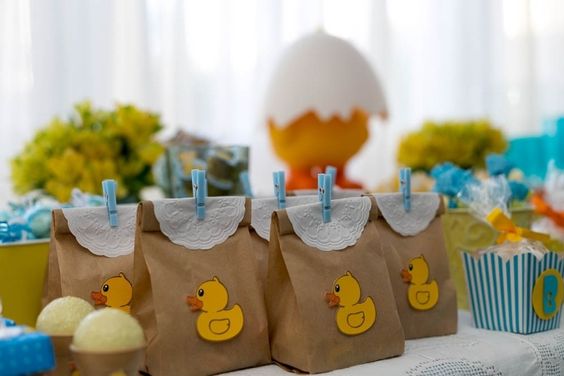 Easter wrapping: Step by step
As Easter is already close, there's nothing nicer than giving gifts to our friends and family, but since we can't give Easter eggs to everyone due to the absurd values of eggs, a great idea to not let this date go blank is to make a little gift wrap. with several sweets inside, we will teach you a step-by-step carrot-shaped box to print and assemble. See: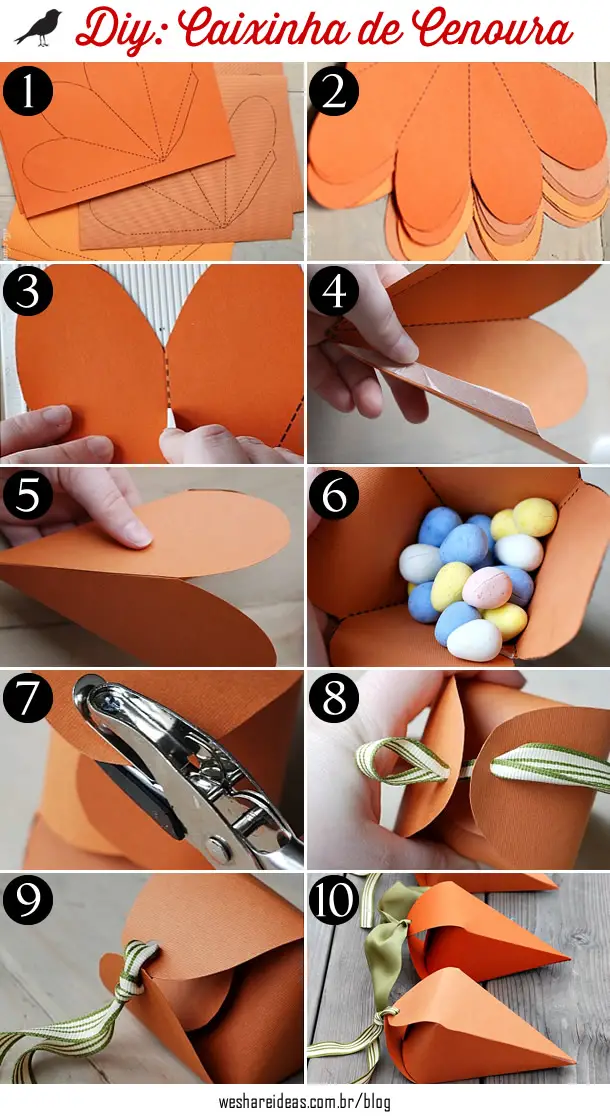 Cardboard or Orange Cardboard;
Printed mold;
Scissors;
green ribbons;
Paper punch;
Double-sided tape or silicone glue
How to make:
Print the template that we will make available below, just cut the orange leaves and fold in the markings, use several pieces of double-phase tape to glue all the parts and then, place the mini eggs, chocolates and candies. Finish using the hole punch to pierce 2 of the tabs and pass the green tape.
carrot box mold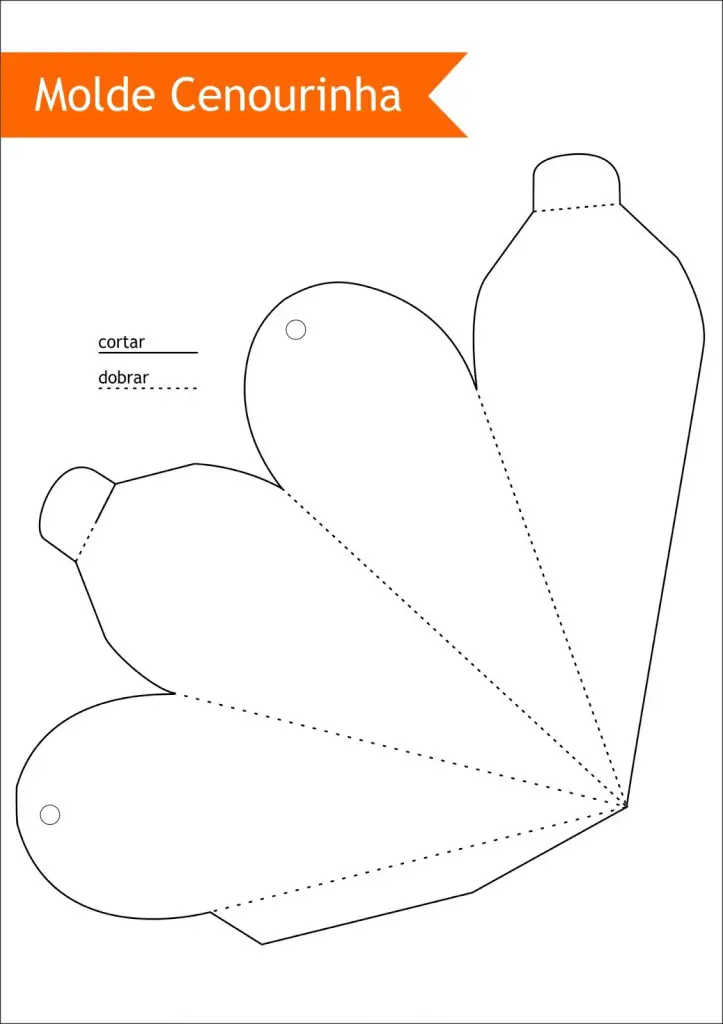 Candy packaging ideas: Photos to inspire!
Below you can see some ideas on how to pack sweets in a very creative and different way, with care and good taste, I'm sure they will be the sensation of the party.