When you have curly or frizzy hair, it is essential to know some finishing techniques that guarantee beautiful curls for several days, and one of the most popular techniques among women with this type of hair is the fitment.
What is hair tape
This finishing technique got its name due to the fact that the hair is separated into ribbons as part of the process, it is nothing more than a form of texturing and definition of the curls, in addition it is also a way to control the volume of the hair and still helps to reduce frizz.
Nowadays many women are abandoning chemically straightened hair and taking over their curls, during this transition for a while the curls are not as well defined until all the natural hair grows back and as a way of softening these poorly defined curls. formed the fitagem is also a good alternative to texturize and give life to the curls.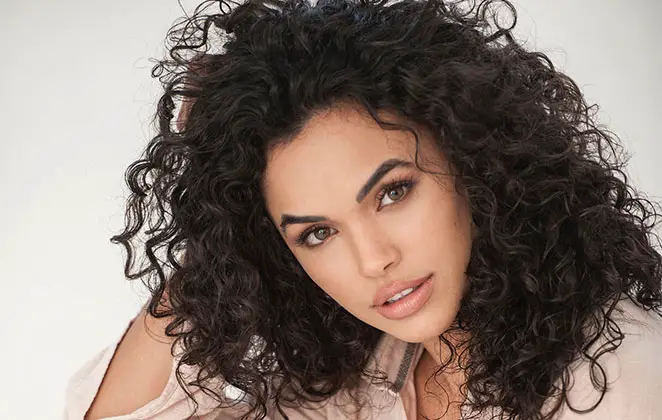 Tape duration time
The fitage may have a different duration from person to person, this will depend on the oiliness of the hair, but if you start to notice that the hair is already getting heavy and itchy on the scalp, it is a sign that it is time to wash and do it. again the fitment, for women who want to prolong even more the effect of this finish with a fitment, a good tip is to know how to take care of their hair in the 'Day After' for those who don't know what it means or already know it but want to find out more tips check out our article Day After: What is it? Discover the secret of curls
How to braid curly or curly hair
This is an exclusive technique for women who have curly or frizzy hair, so it won't work for other types of hair, in addition to the perfect finish it's ideal that the hair is denser and voluminous, otherwise it won't give a good result. .
The most suitable product for finishing is leave in (rinseless cream) but if you like another type of finisher you can also use it.
1 – The first step is to wash your hair as you normally do, wash it with shampoo for curly hair and then, if you wish, apply your cream or mask.
2 – To make the fit, the hair must be damp, so it is ideal to do it right after the shower.
3 – Divide your hair into 4 or 5 parts to facilitate the application and start applying from the bottom up.
4 – Put a little leave-in in your hands, the amount will depend on the consistency of the cream, then start to pass the first part of the hair, use your fingers as if it were a comb, that way the hair will be separated forming some ribbons.
5 – Then start to knead the hair, taking it towards the roots, hold for a few seconds, each ribbon that was separated with your fingers will form a curl.
6 – Repeat the same process on all parts of the hair, but remember to always knead the hair from the bottom up so that it gives shape to the curls.
7 – Drying can be done in two ways, either you can let your hair dry normally or if you want it to dry faster a diffuser can help in the process.
The first few times you do the tape, it may be a little longer or more complicated, but after a while the whole process will be faster and simpler.
Wedding Hairstyles for Curly Hair: 10 Tutorials
Vandessa Ribeiro's channel brings super interesting tips and shows in practice how an ideal fitment should be made, and it's a much more difficult task for her hair because of its size, but as practice leads to improvement, it does it without any problem. and in a short time, it's worth checking out.
How to make structured tape
The structured fit will be a little different from the normal fit, in this finishing, special attention should be given to each strand of hair, unlike the normal one that is crumpled several strands at a time.
For a better understanding of how the structured tape should be done, nothing better than checking out a super interesting video from Jessica Andrade's channel where she shows the step by step in detail of how everything should be done, despite being a little longer than the normal the result is surprising.
How to Texturize Hair and Achieve Perfect Curls
stretched tape
One more tip 10, this time it comes from Rayza Nicácio's channel, where she shows how to make a stretchy fit easily is the best thing that leaves you with super defined curls that can last several days.