It is not only in the summer that we must redouble our hair care, in the winter the wires tend to be very dry, oily and brittle, the main cause being the use of super hot water when washing the highlights, a frequent habit by many people in colder days, so the ideal is to maintain a hair schedule with hydration and care that will maintain the health and beauty of your hair.
There are some great hair products, but nothing better than homemade recipes made from natural ingredients and one of the most used ingredients is papaya, which contains a large number of vitamins, enzymes, minerals that hydrates, increases growth and also improves strength of your hair. In addition, papaya can also make your hair thicker, eliminate dandruff naturally, reduce split ends and also help fight baldness.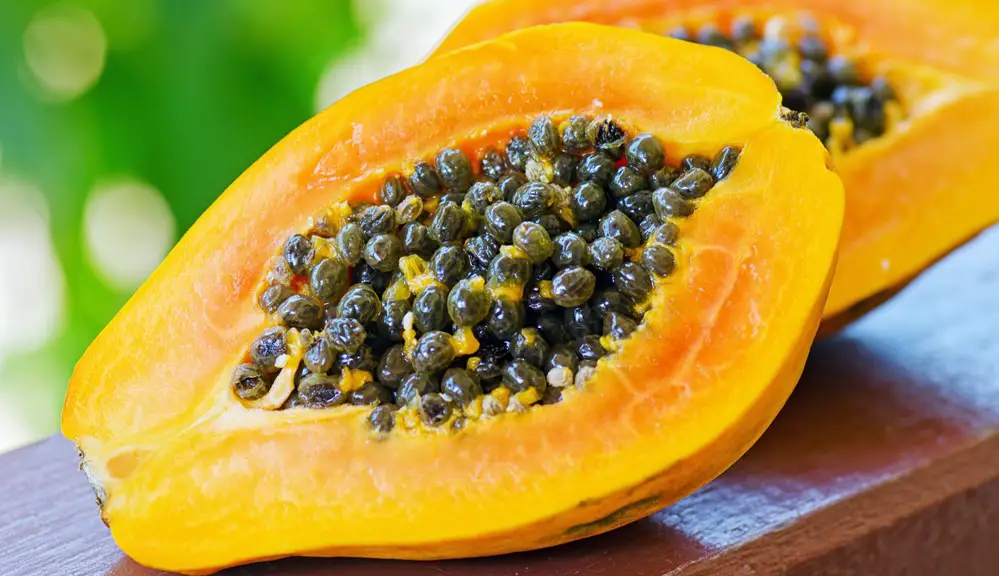 Hydration with Papaya: Step by step
This papaya hydration is perfect for those who have chemically treated hair and also for curly hair, as this natural ingredient is able to replace the moisture (water) lost by the hair, in addition to the nutrients lost by the hair fiber due to the frequent use of a flat iron. and dryer.
Ideal for dry hair
It's no wonder that many Youtubers use and recommend making this recipe, Ana Lídia Lopes, for example, tells you all the benefits she notices in her locks and shows in practice how she uses it.
Following the tips of readers Daiane Nascimento decided to test it on her locks, for that she used papaya, milk and a mask, the result you can see in her video.
Vitamins and miners is what is not missing in this recipe
Mirella Martins in her recipe uses sugar, papaya and cream, she tells the advantages of using each one and then explains how the recipe is made.
Coconut oil for hair: see the advantages of using it
Hydration with papaya and olive oil
Ingredients:
1/2 Papaya Papaya
2 Spoons of Hydration Mask
1 Tablespoon olive oil or other vegetable oil if you prefer
1 Teaspoon of Glycerin
Step by step:
Mash the papaya with a fork and mix the other ingredients until the texture is homogeneous.
Then wash your hair only with shampoo, then remove excess water.
Apply the mixture to the hair, put on a plastic cap and let it act for 45 minutes, finish washing with conditioner and warm or cold water.
Hydration with papaya and banana
Ingredients:
1/2 banana
1/4 papaya (one slice)
1 tablespoon of castor oil
2 tablespoons of your favorite hydrating mask
3 tablespoons of saline
1 capful of Panthenol
Step by step:
Blend all the above ingredients in a blender.
Wash your hair with shampoo
Apply the mixture to all strands, let it act for 20 to 30 minutes, condition and finish as you prefer.
Hydration with papaya and egg
Ingredients:
1/2 papaya
1 egg white
1 tablespoon extra virgin coconut oil
Step by step:
In a plastic pot, mix all the above ingredients until they form a homogeneous paste, then apply to washed hair, leave for 30 minutes and wash with shampoo and conditioner of your choice. Your hair will be beautiful, shiny and hydrating.
Vegan body moisturizer: 5 natural recipes for you to make
Hydration with aloe vera for hair: benefits and tutorials