Like any other room in the house, the bathroom must have a beautiful and neat decoration, because what good is having a fantastic house if the bathroom is horrible. So it's time to start thinking about some details that will make all the difference in the look of your bathroom.
Make a decoration in the bathroom It's not as easy as you think, since it's not a room that receives so many furniture and decorative objects. However, some simple details can make all the difference when composing the look, bathroom sets made of crochet will certainly give a more charming, delicate and beautiful look to any bathroom regardless of size.
Read more:
Crochet Rug Charts – Photos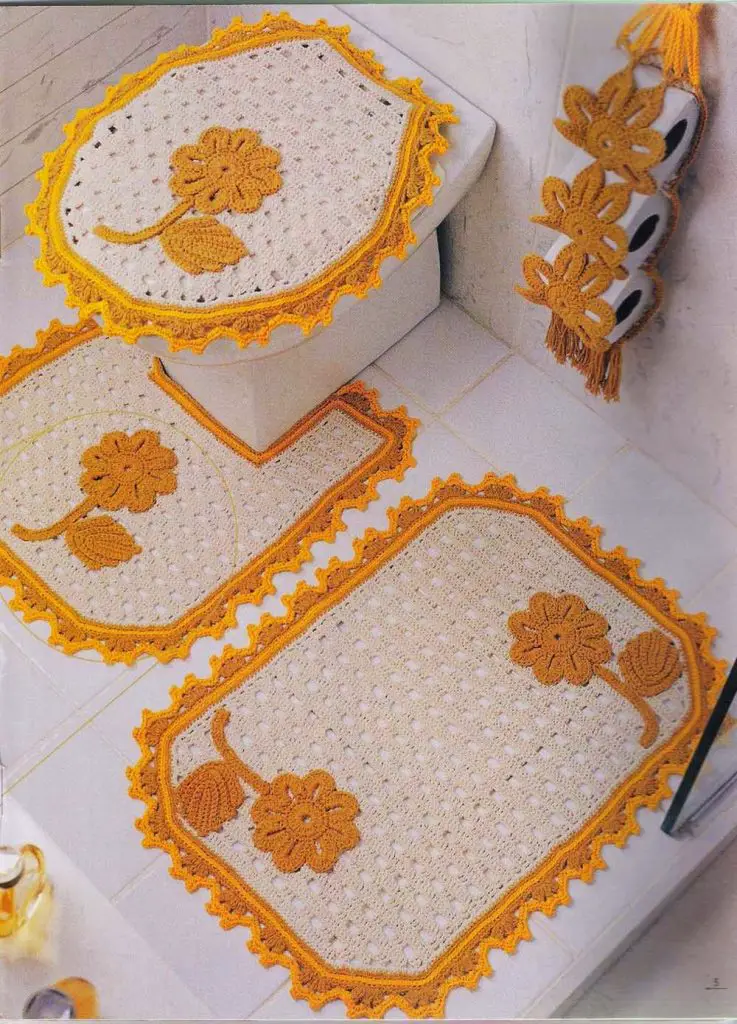 Handcrafted products are super high nowadays, especially those made in crochet that are being increasingly valued for being so beautiful, charming and can contain several details such as flowers, petals, owls among others. In addition to the colors that range from softer and neutral tones such as black, white, brown and gray to models with more cheerful colors such as: red, orange, yellow, green, blue and pink, everything will depend on taste. and style of each person.
The price varies a lot depending on the model but you can find options from 40.00 reais. For you who are looking to buy or are looking for inspiration to do it yourself, see some images in our gallery:
Crochet and String Bathroom Games – Photos