Hello people, today we are going to talk a little bit about the Kindle, an e-reader that is becoming more and more successful among Brazilians, if you still have doubts if it is really worth buying one, learn a little more about it to make the decision more suitable.
If you are the type of person who loves to buy books to read, you know how difficult it is to find space to store, there are shelves and more shelves full of books and what doesn't fit ends up on the floor thrown in a corner.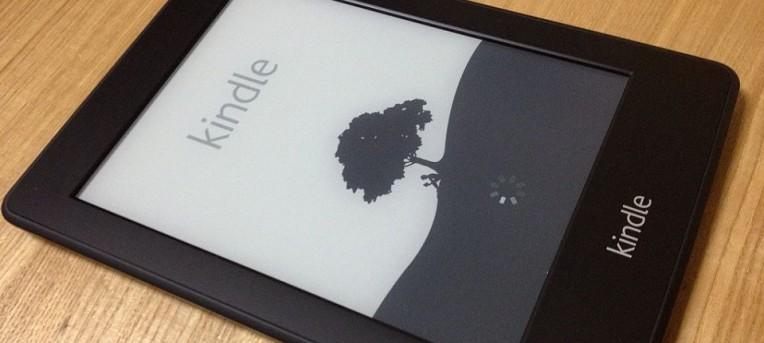 It is with this in mind that e-readers were created, but what is an e-reader? An e-reader is nothing more and nothing less than a digital book reader, imagine having all those books crammed off the shelves in just one device that you can take anywhere, it would be amazing wouldn't it.
What is Kindle?
Among the existing e-readers out there, one that has become very popular not only by the American public, but also by Brazilians is the Kindle, created by Amazon. It has the advantage of not using a crystal LCD screen that often ends up tiring the seen when reading is done for a long time.
With the Kindle it is as if you have the feeling of reading a conventional book, as if it were really a paper, and unlike the screens of smartphones, tables and computers, it is readable in the sun. For those who love to read, this perfect piece of engineering is the solution.
Is it worth buying the Kindle?
From my own experience, the answer is yes, and a lot, no more crowded shelves, no more having nothing to do in line at the bank or anywhere you go, carry thousands of books in your pocket on just one device.
Imagine having to take a long trip, put 3 books in your suitcase and nothing else will fit, with the Kindle it is already different, its size is 160 x 115 x 9.1 mm and its weight does not exceed 160 grams, the making it much lighter than a conventional book.
Another advantage, as mentioned above, is its e-Ink screen, which, as it is not as bright as other devices, makes reading much more pleasant.
Because it is a read-only device, it ends up being much simpler than a smartphone or tablet and its battery lasts up to weeks without having to charge.
But what about the Kindle app?
Many people may be wondering why buy a device to read books if there is a Kindle app, but the answer is clear, reading an ebook on a Kindle screen is much more pleasant than reading on a cell phone or tablet screen, besides battery life that lasts for weeks to months.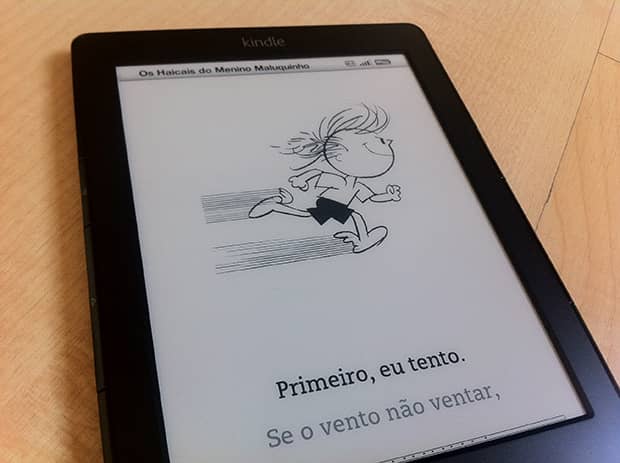 Kindle: Where to Buy
Nowadays it is possible to buy the Kindle in any store, be it physical or virtual, and its prices are of the most varied, they fit in any pocket, the simplest models can be found for up to R$100.00 and the more complex ones with built-in lighting and high definition like paperwhite can cost up to R$500.00.
As Amazon always has promotions especially on Black Friday, it can be the best option to buy your Kindle, keep an eye out for promotions and don't miss the opportunity to buy yours soon.