The birth of a child is always a reason for a lot of emotion and joy, there is nothing more perfect than celebrating this sublime event alongside people we love so much and who were somehow present throughout the nine months showing that they already had a affection. all special for the baby!
Due to all this affection, visits are what will not be lacking in the maternity hospital to welcome the baby who has just arrived in the world, special moments like this deserve to be immortalized and remembered forever, a good idea is to prepare a corner in the hospital with some pampering to receive the visitors, this being a way of saying thank you for all the care and affection.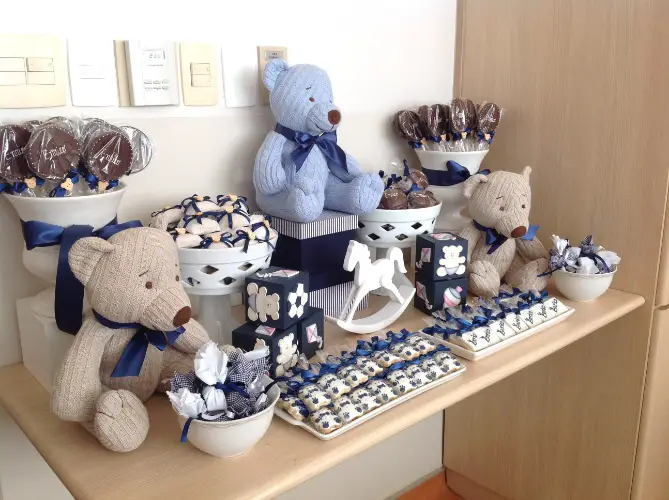 Something that cannot be missed in this corner are some sweets and most importantly the maternity favors, versatile they can be of different styles, whether with a decorative, functional or edible bias with angelic characteristics such as the personalized cookies with baby bottle shapes, pacifier, baby stroller, in short, everything that refers to the universe of babies.
In addition to deciding on the souvenir style, you also need to decide if they will be made by an artisan or if they will be made by yourself, since there are really cool and easy-to-follow tutorials on YouTube. The advantage of buying it ready-made is that you won't have the least work, but if you put your hand in the dough and make them yourself, in addition to saving a good amount of money there is the advantage of being able to put your personal taste in each simple detail.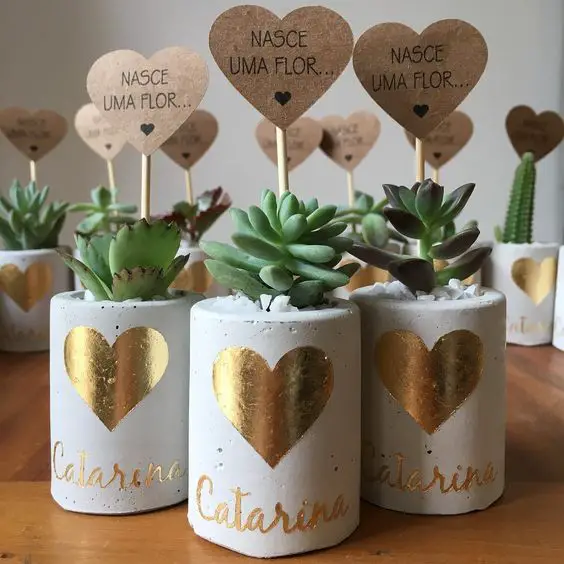 Maternity Souvenir
Felt maternity souvenir
Versatile and cheap felt allows us to create a thousand and one different souvenirs, which is why today it has become one of the darling materials of artisans and craft lovers. Another key point that makes felt the most used material in the making of souvenirs and decorative items is its practicality when handling, you don't need to be an expert in the subject to be able to make a beautiful souvenir, however an indispensable item will be the mold From there your souvenir will take shape.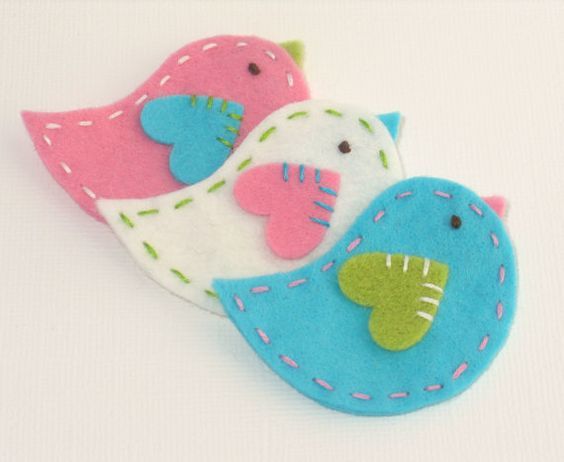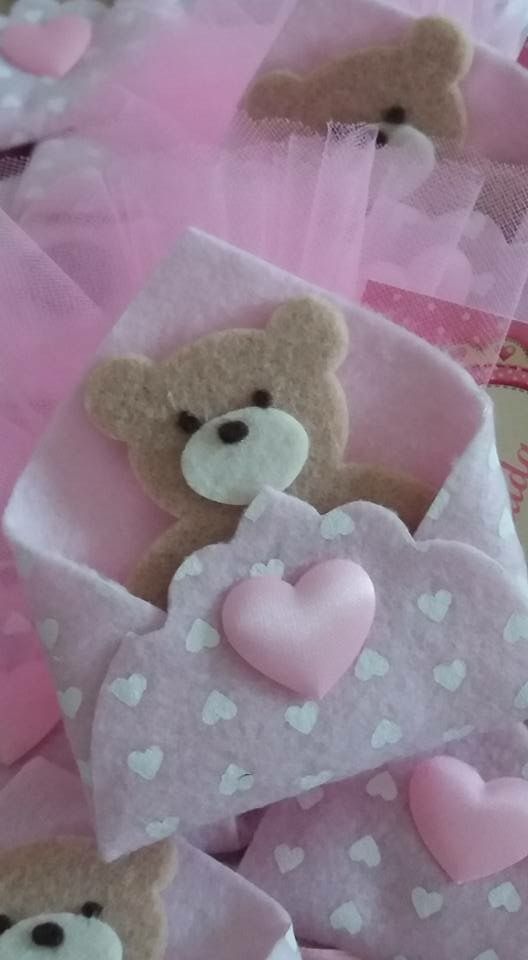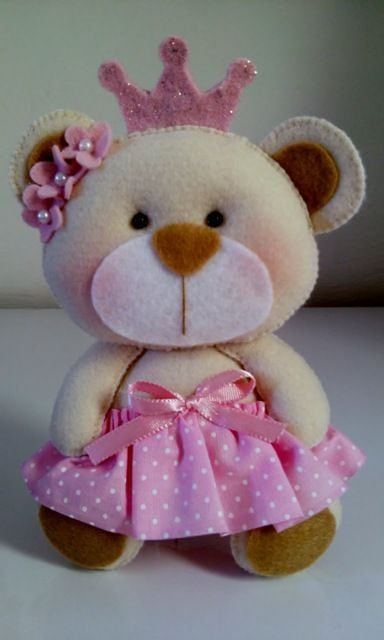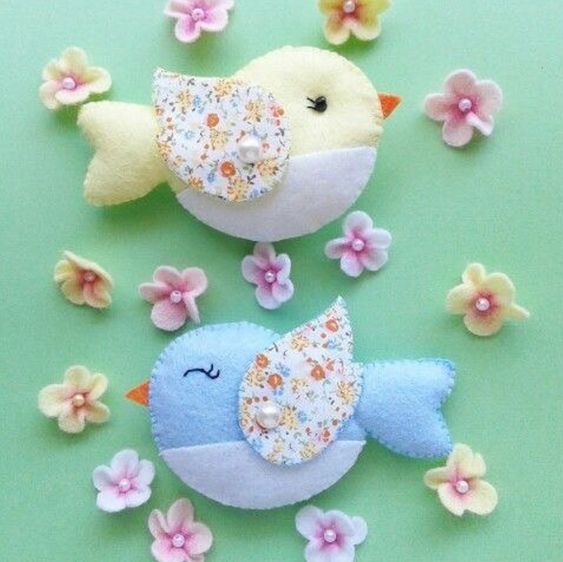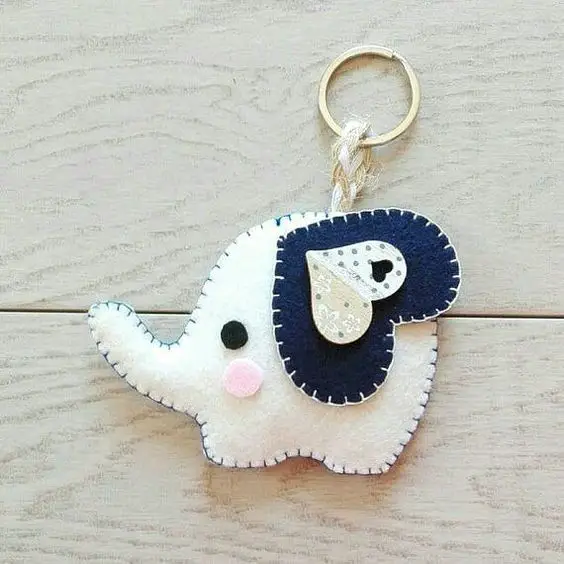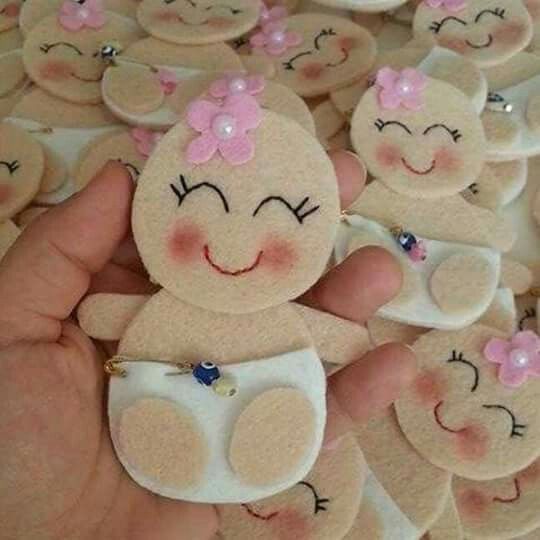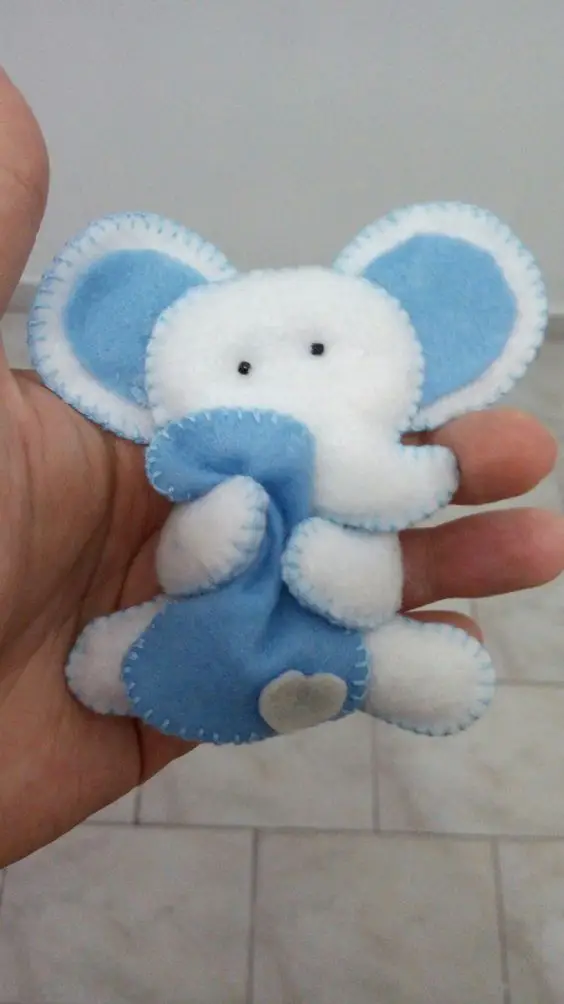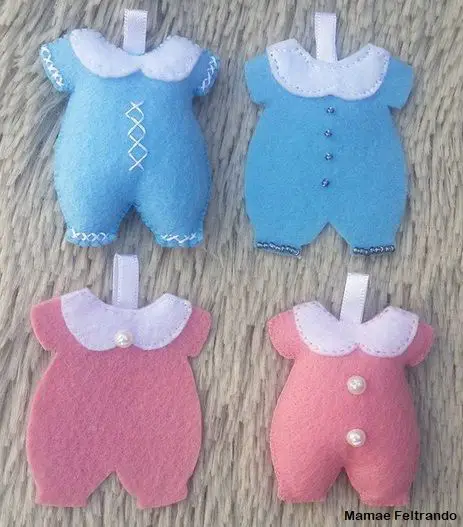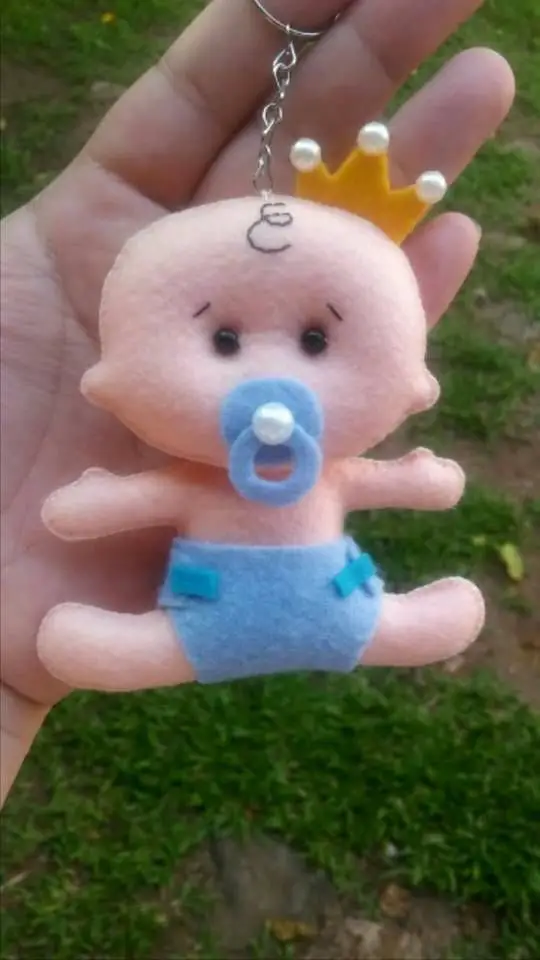 Maternity favor in EVA
If there is a material cheaper than EVA to make souvenirs, I don't know, easy to handle with EVA it is possible to create key chains, fridge magnets, mini weathervanes, flowers, teddy bears, in short, several items that are super easy to make and the cost benefit it's great.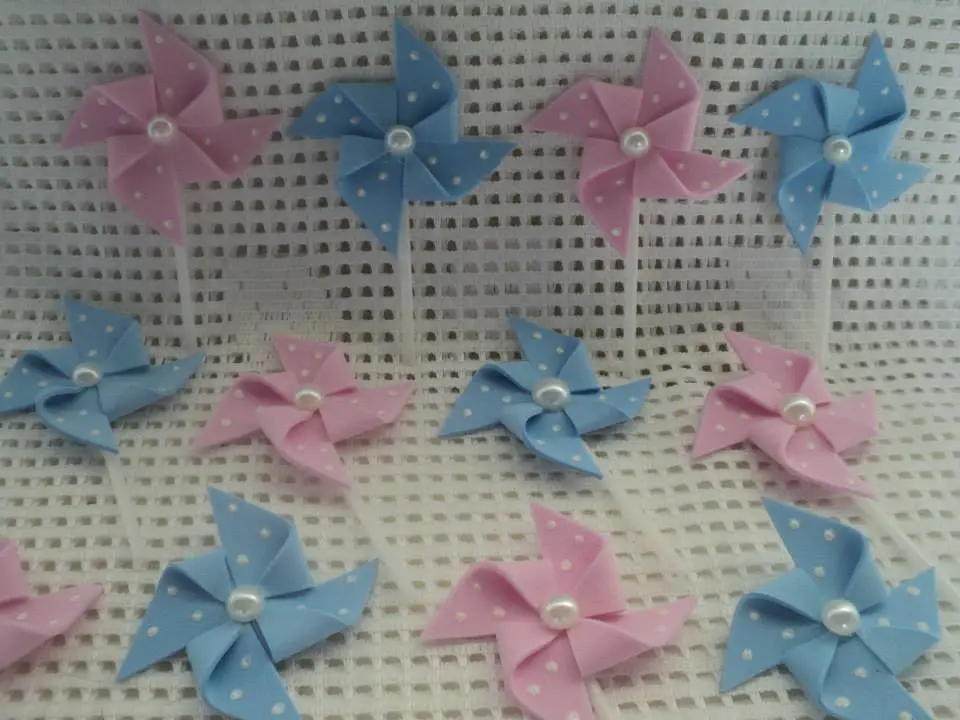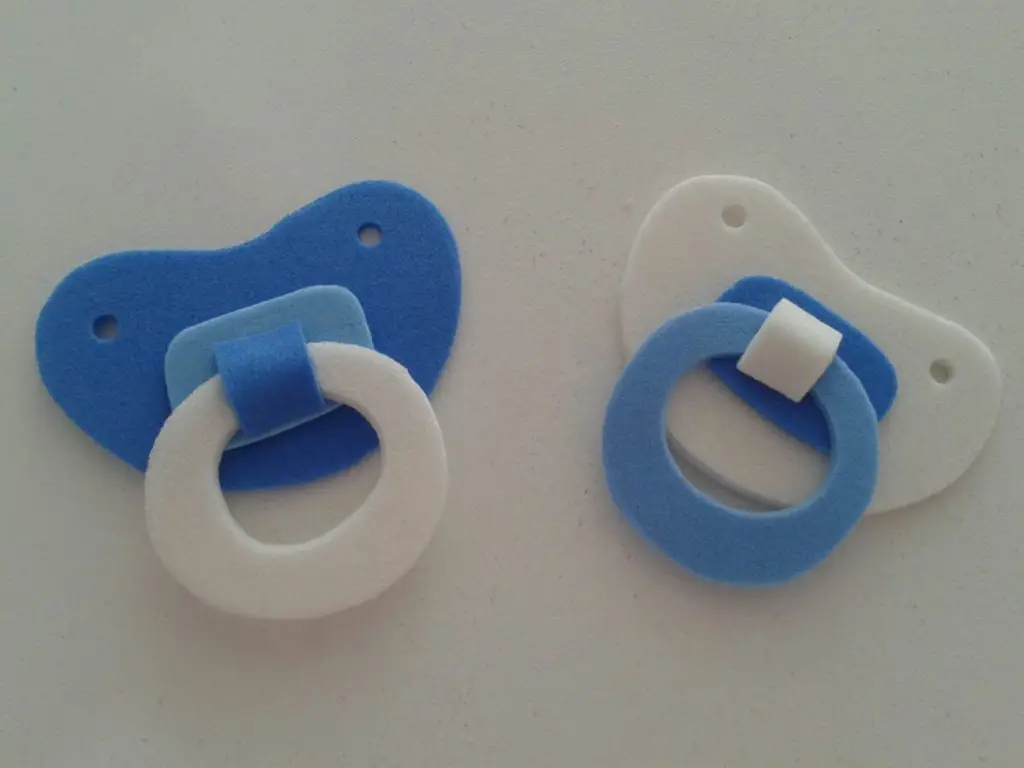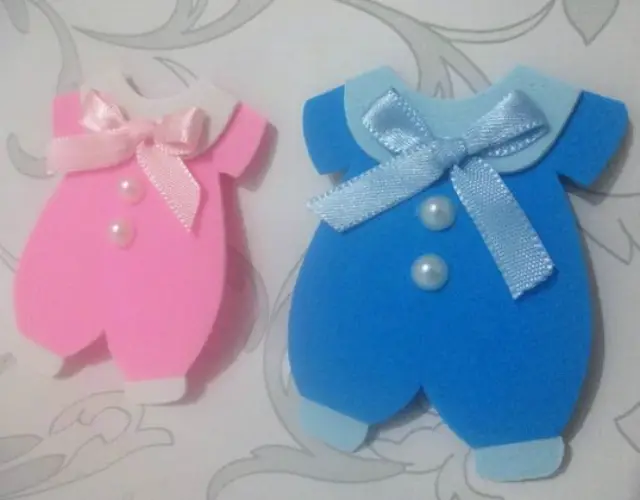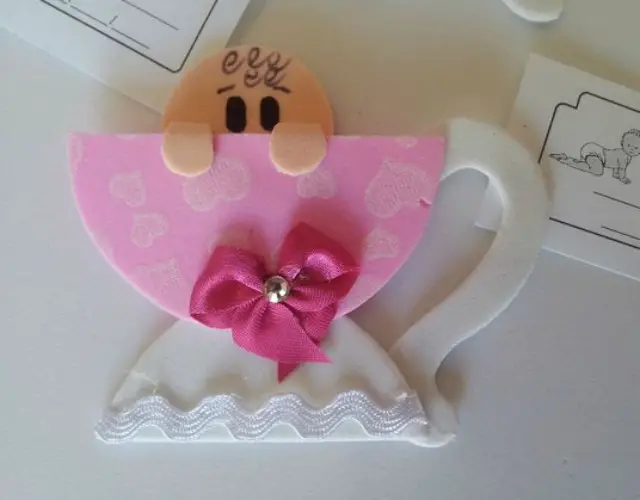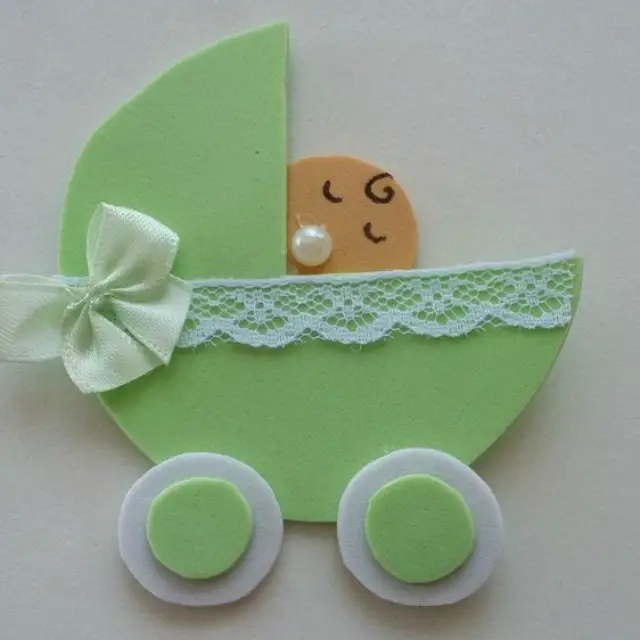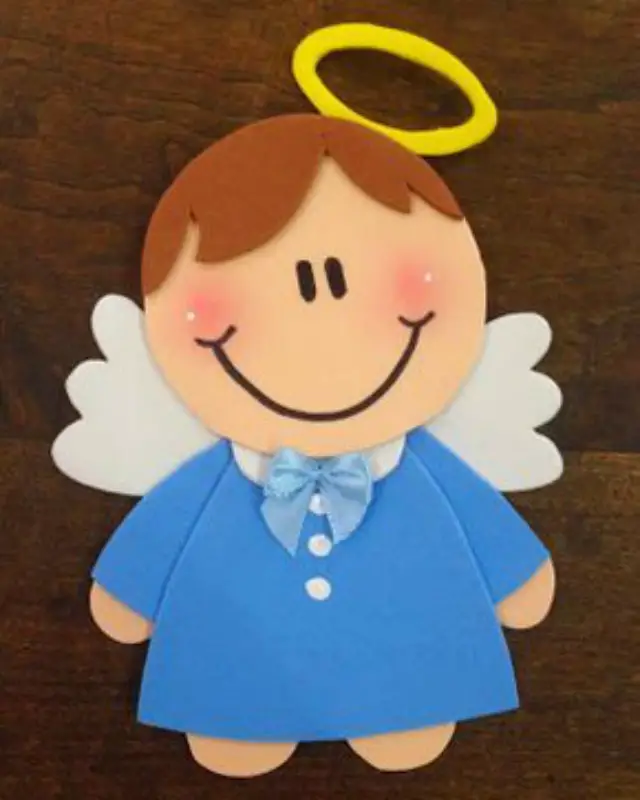 Simple maternity gift
As we know that the arrival of a baby requires many details and to execute them it is necessary to spend a good amount of money, cutting or just reducing some expenses is essential to be able to prepare the baby's accommodation in the first months. For maternity party favors you won't need to cut them all at once, just choose a model that is simpler and cheaper, there are several options that will surely surprise your guests.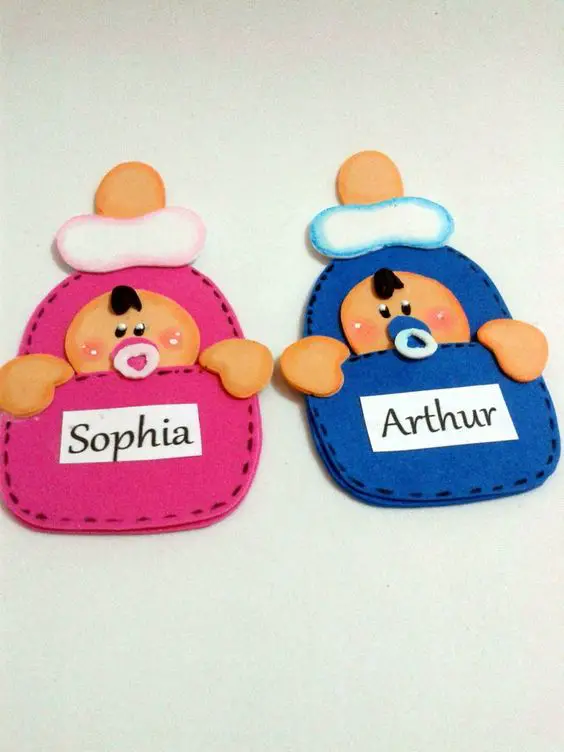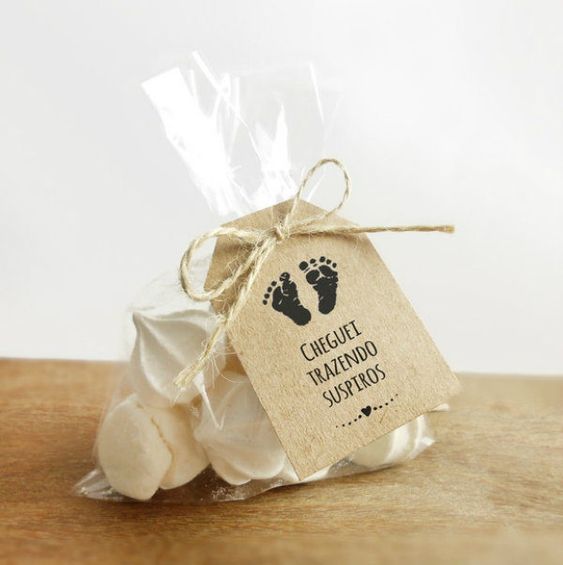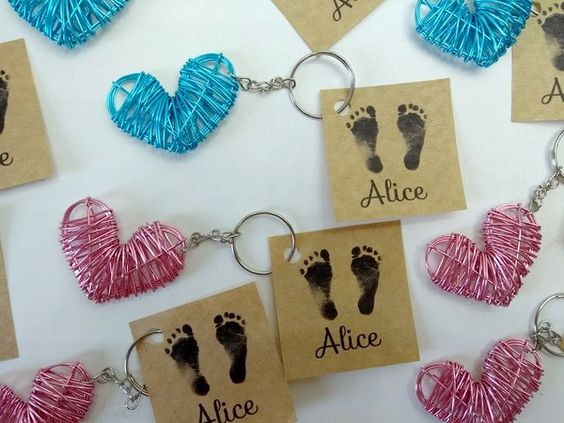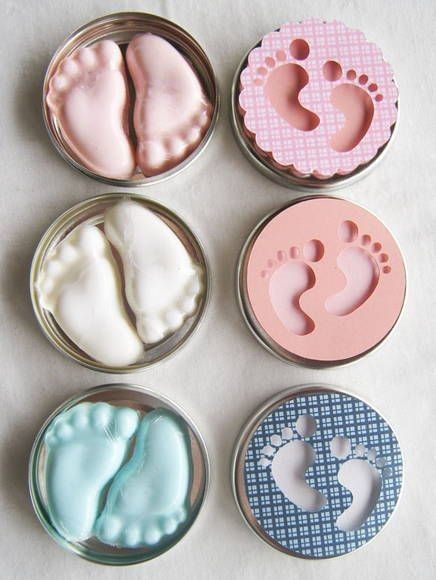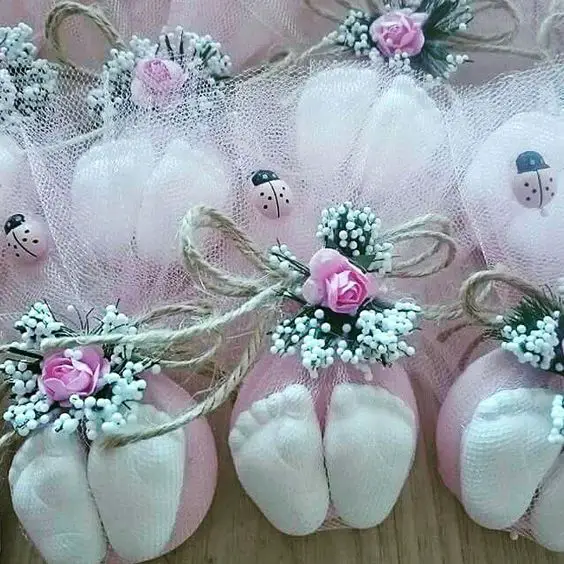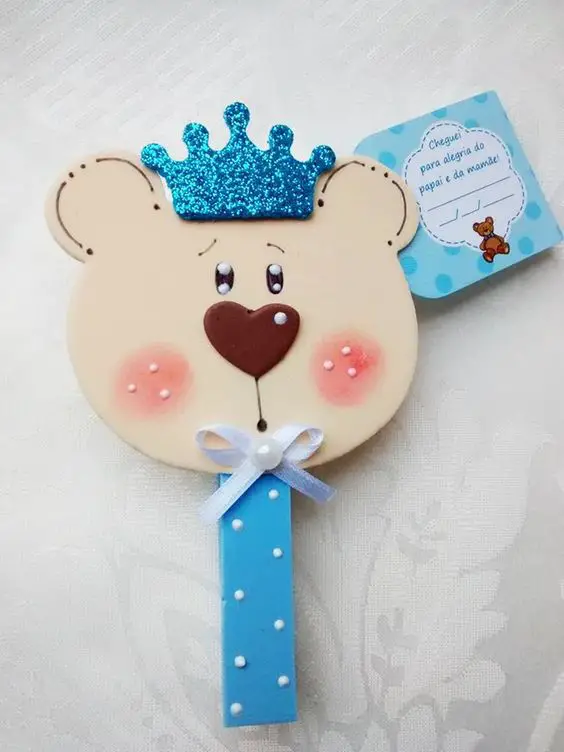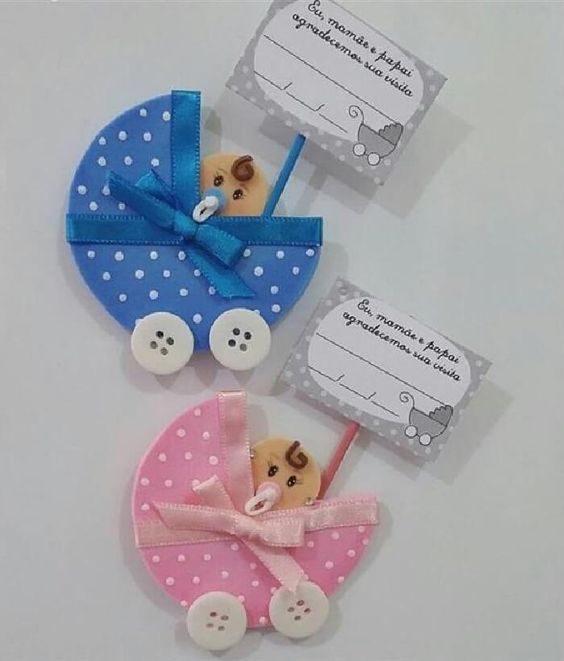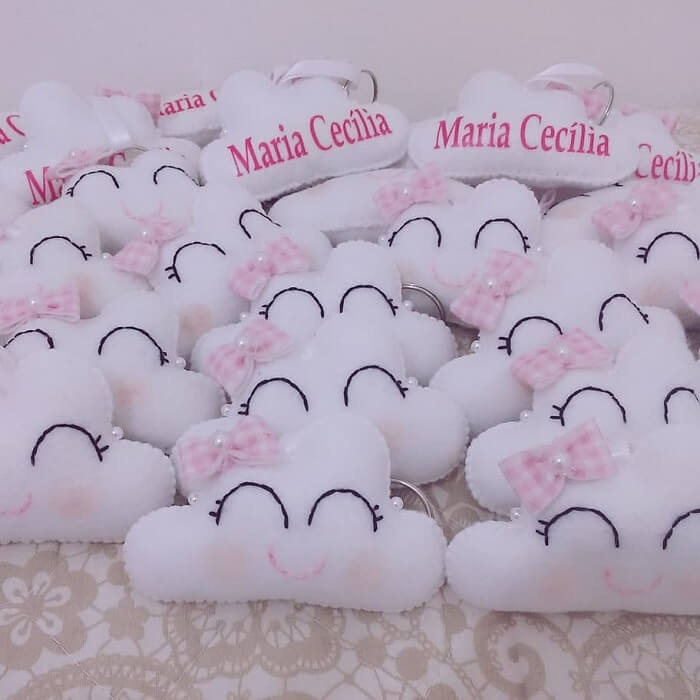 Maternity Souvenir: Simple and Easy to Make
Below you can find some tutorials on maternity souvenirs, so if you're short on money you won't need to eliminate the souvenir from your list, so you don't run out of it, just ask for help from the ladies, aunts and grannies and get your hands dirty. See some inspirations:
scented candles
Souvenir from Fuxico
Souvenir gel alcohol
What phrase to put on the maternity souvenir?
Each souvenir can be accompanied by a card with a special phrase in case you don't know what to write, no problem, just take a peek at the very cool options below. Check it out:
I arrived! My name is (name). Thank you for visiting! (date)
In our life: happiness; In our house: love; On our faces: smiles; In our arms: (name) (date)
I still haven't realized that I have arrived in the world, but I have already become someone's world. (name and date)
I arrived and I rocked!!! (name and date)
Today our little ray shone! (name and date)
The stork passed by and left a little package…in it was (a) (name) (date)
A birth represents the beginning of everything – it is the miracle of the present and the hope of the future. (name and date)
We arrived!!! (names) Thank you for visiting! (date)
Me, Mom and Dad, thank you for visiting. (name and date)
It's a boy! His name is (name) and he arrived on the day (date). Thanks for the visit!
(father's name) and (mother's name) productions proudly feature: (name) which premiered on (date)
Thank you for the gifts, the affection and the presence. And to you who came to visit me I offer this souvenir. (name and date)
See too:
Natural treatments for hair loss
Messages Wishing you a good birth