O world map It is one of the most important maps that exist, it represents our entire planet, and it is through it that you will learn where each country, state, province and city is located. Also called "land planisphere" the world map is the image of the earth's surface represented in a plan.
The world map is ideal because it correctly represents all areas, shapes, sizes and directions, only then there will be no distortion when the image of the curved surface of the earth sphere is transferred to the flat surface of a map. When visualizing it correctly, you will be able to know where each country is located, however, it is necessary to decorate them since in tests it will not be possible to have the map in hand, and this is not an easy task, since there are thousands and with some names, they are kind of complicated.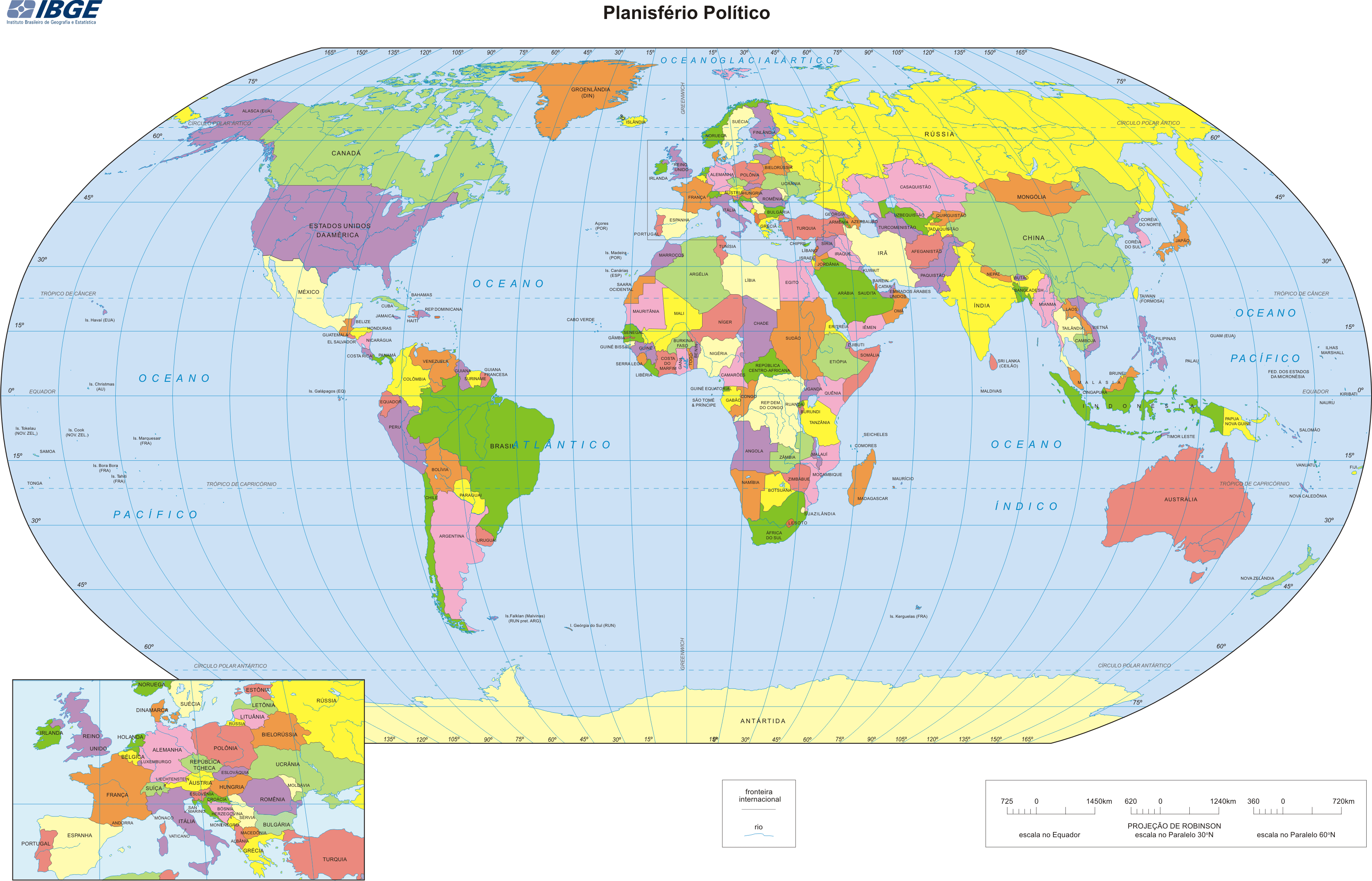 Complete World Map
If you think that he is not important and that you will never need to know, that you are completely wrong, you can be sure that at some point in your life he will be indispensable. An example: Would you by chance know how to answer me where is located on planet earth, Brazil? and also, if it is located in the northern or southern hemisphere? Well, through the world map you will quickly learn and master each location. As well as knowing the dividing lines so that you understand how far your limit is.
Colored world map to print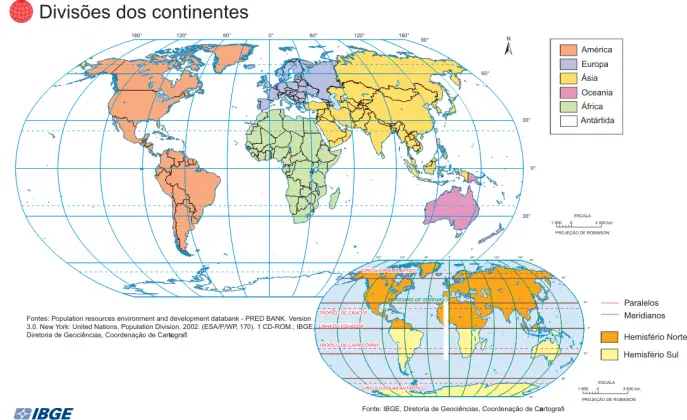 Today, it is possible to find world maps of the continents easily on the internet or on google images so you don't need to go to the library to have it in hand, just do a little research on the internet and you will find several models. A popular model is the world map with division, right on the side of it it is possible to see the division of continents by color, which makes memorization much easier.
World Map coloring page
There are also options for black and white world maps to color online, that's right, you didn't get it wrong. Through your computer you can color it with the colors you prefer, you can customize it with your style and no one in your class will have a model just like yours! This is a fun way of learning and memorization, that is, you learn by doing what you love most, which is coloring.