Don't leave to the last minute to choose children's Halloween makeup, choose which one to do now and avoid unforeseen events.
As we are already close to starting the month of October, many schools, especially language schools, are already starting to rush to plan parties to celebrate Halloween, or also called Halloween, which is celebrated every year on October 31st. .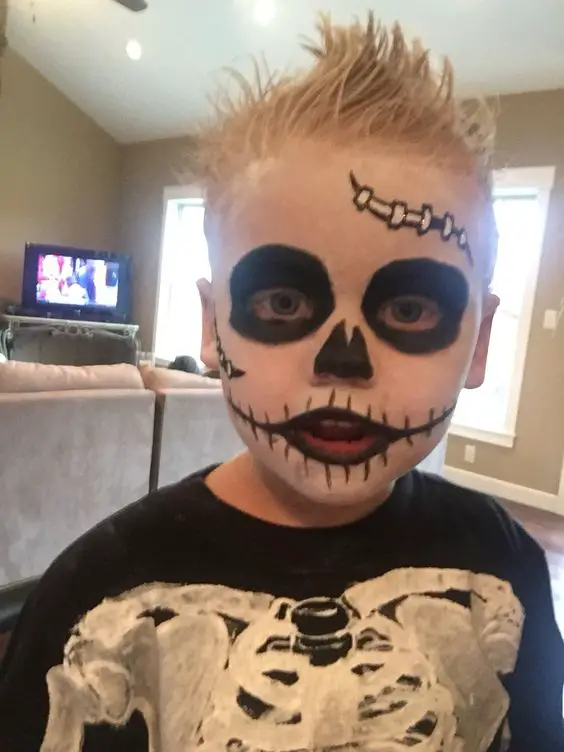 In the United States people take this tradition very seriously and with that they celebrate Halloween with everything they have the right to.
They use super amazing decorations and elaborate costumes for both adults and children.
Everyone enjoys this party in their own way, the little ones, for example, love to go door to door in search of "trick or treat", while the adults have fun at night parties.
Anyway, to enjoy this character party beyond the costume it is necessary to invest in a perfect children's Halloween makeup!
And today's article is exactly on this subject, we will give tips on children's halloween makeup to make this day even more special for the little ones, in addition to several tutorials with super simple step-by-step instructions.
Halloween makeup tips for kids
Children are not so careful and often end up forgetting and sometimes they rub their hands over their eyes and this can completely destroy the makeup. So before the party starts, take some pictures and then let the child make the most of the party, if the child is going to use some lipstick, don't forget that when the child eats the lipstick it can smudge.
Since children tend to have more sensitive skin than adults, instead of using heavy makeup that can cause some kind of allergy on the child's skin, opt for face paints that are the most suitable.
First of all, talk to the child and see which character he wants to wear because it's no use choosing a character that you think is cool if he has no idea who it is. So without further ado, let's go to the step-by-step Halloween makeup tutorials for kids.
Witch Makeup for Children's Halloween: Step by Step
A makeup that can't be missed on Halloween is that of a witch. It's super easy to make and to make it even more characterized and complete, put a hat on.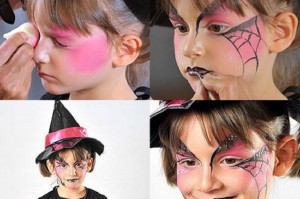 Materials:
Blush
Black pencil
Glitter with brush
Step by step:
With a sponge, apply blush on the cheeks and eyelids, as you see in the photo above.
Draw eyelashes and the side webs
Finish with the glow
You can use a setting spray for a long-lasting effect.
Finish by applying black or purple lipstick.
Children's Vampire Makeup: Step by step
This is a favorite among the boys, they just love being vampires!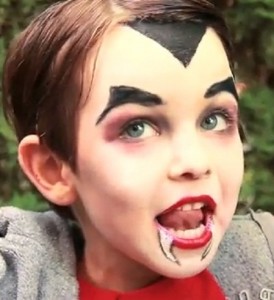 Materials:
light face powder
Red lipstick
white and black pencil
Brown-purple eyeshadow for dark circles
Step by step:
Prepare the skin with a good layer of very light face powder
Draw eyebrows and forehead with the black pencil
With a brush, make dark circles
Draw the teeth as you see in the picture using the white and black pencil
Finish with red lipstick
Children's Scarecrow Makeup: Step by Step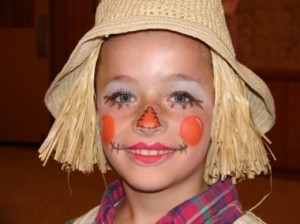 Materials:
Pencils: orange, black, red and white
Eye shadow to taste
black mascara
Step by step:
Make your eyes with the black and white pencil eyeshadow, drawing the eyebrows as you see in the photo
Draw the cheeks and nose with the orange pencil
Paint your mouth with pink lipstick
Draw the seams at the edges of the mouth
Children's Halloween Makeup: Photos
Below you can see in our photo gallery, not only one but several ideas that can be used as inspiration for you to do your child's makeup, show them and help them choose what suits them best. . See: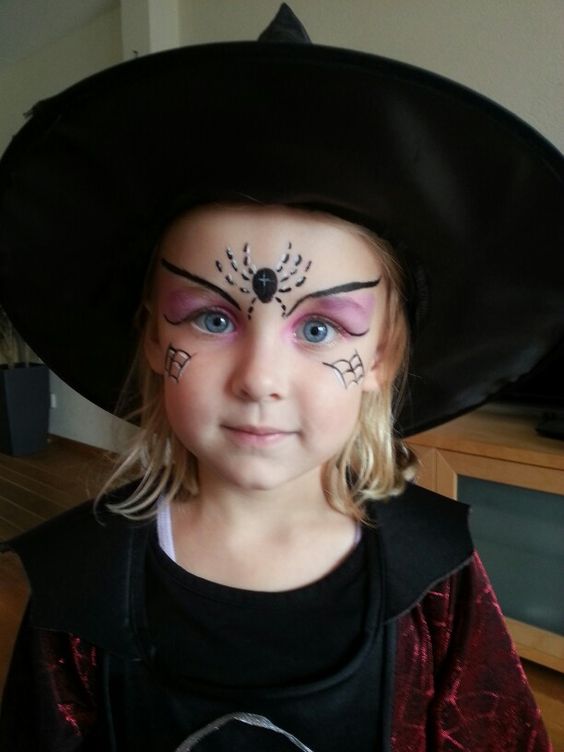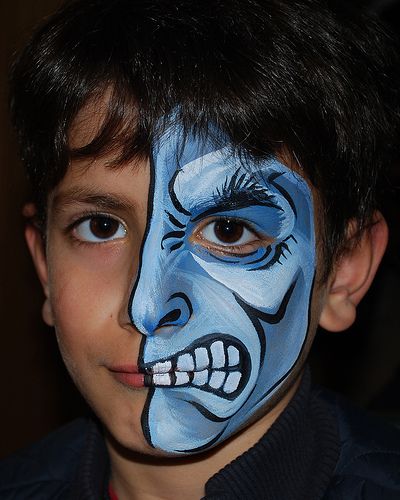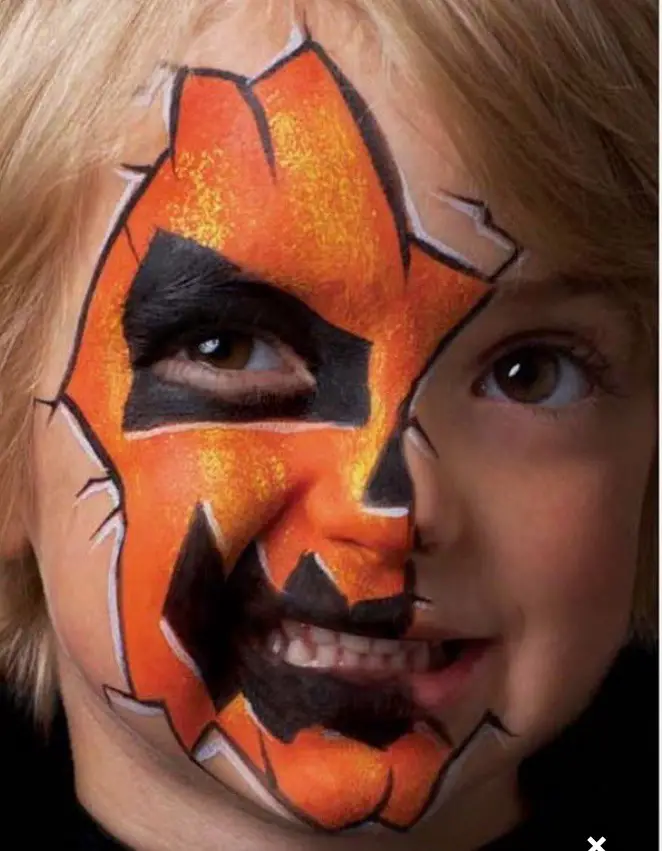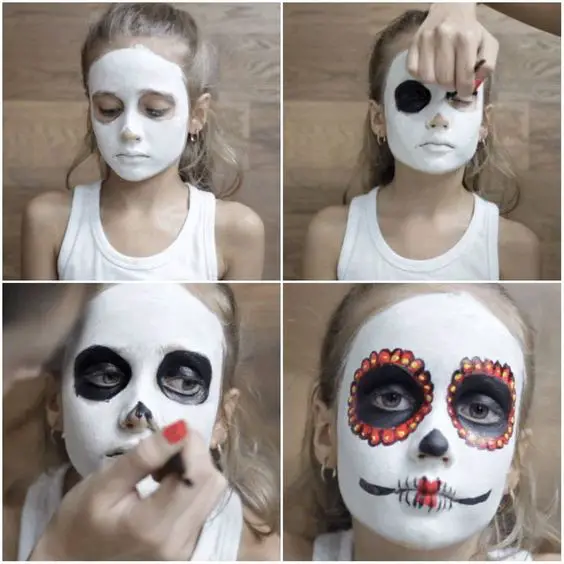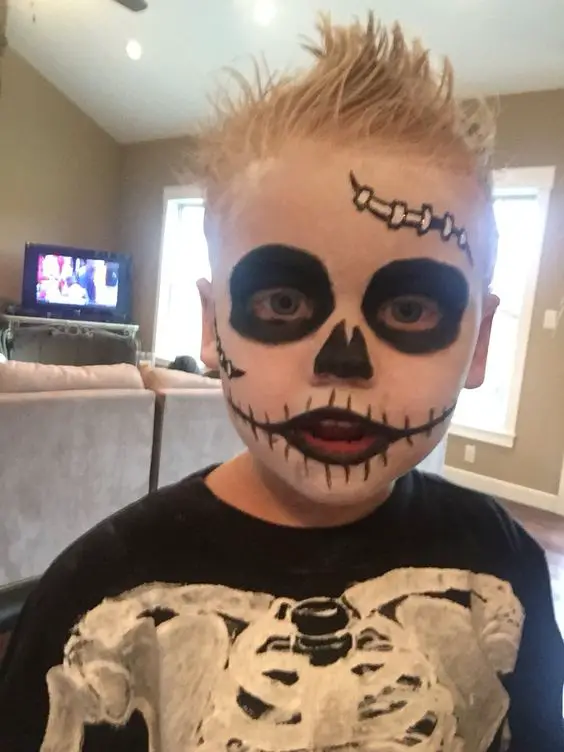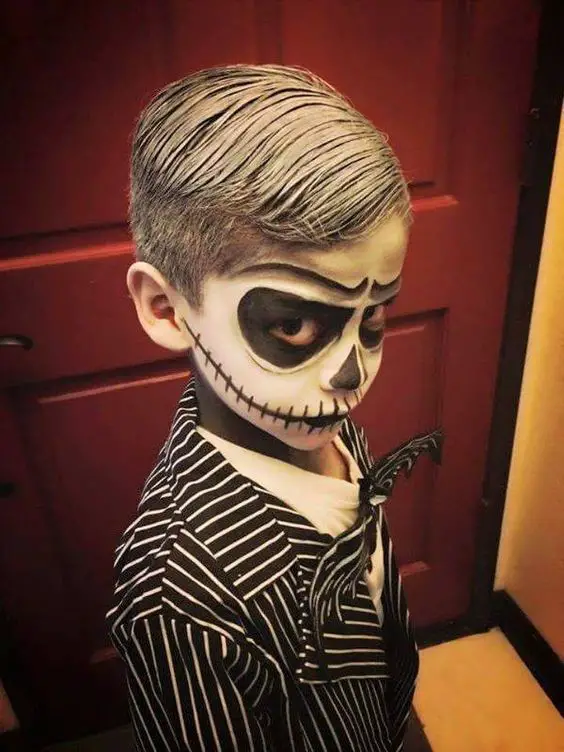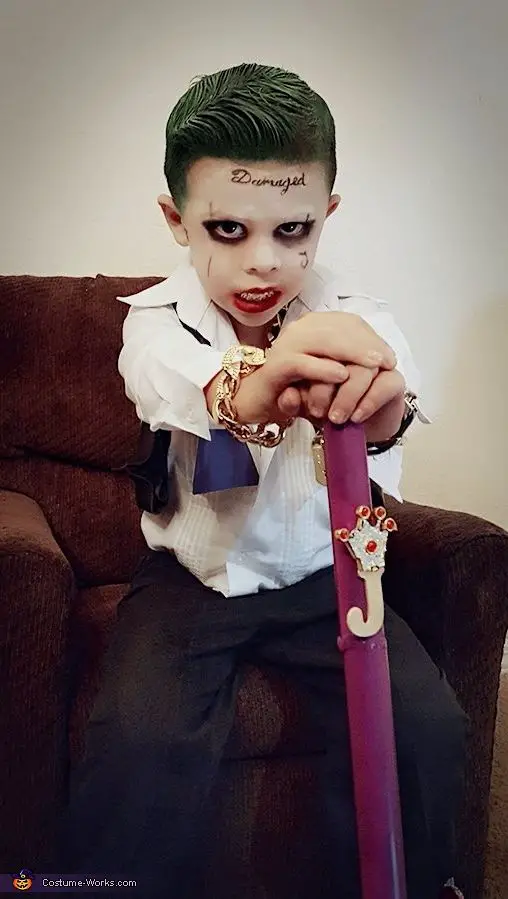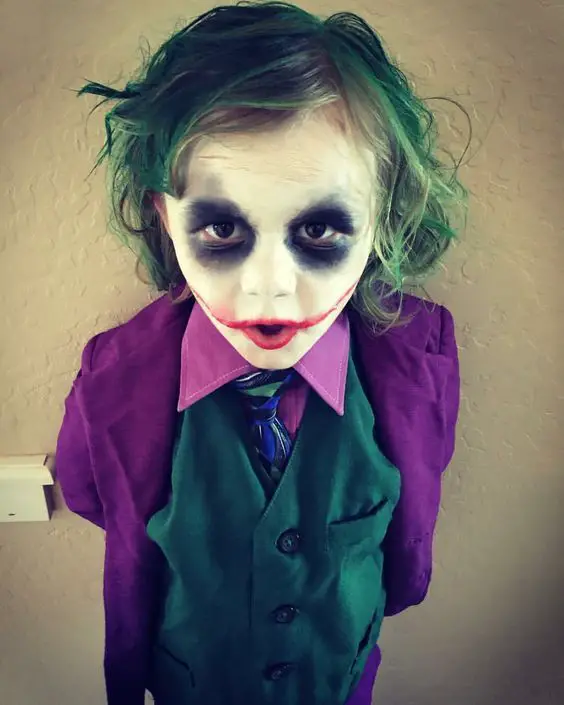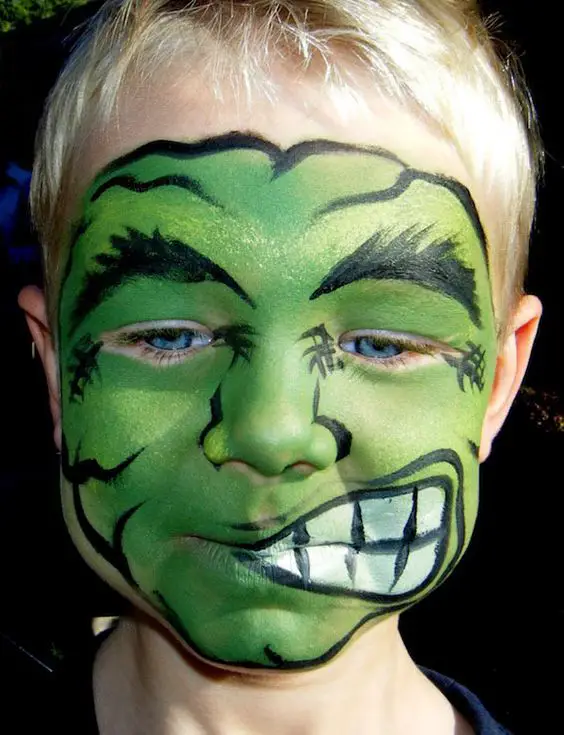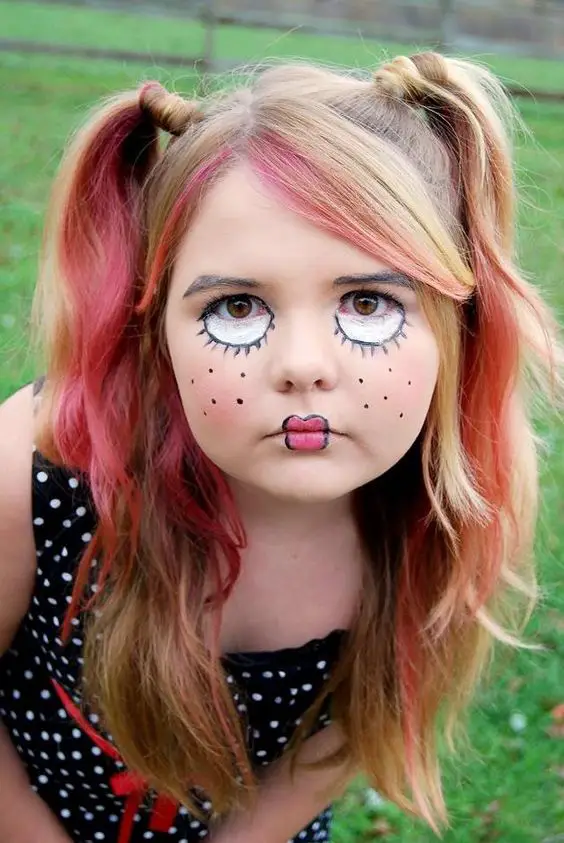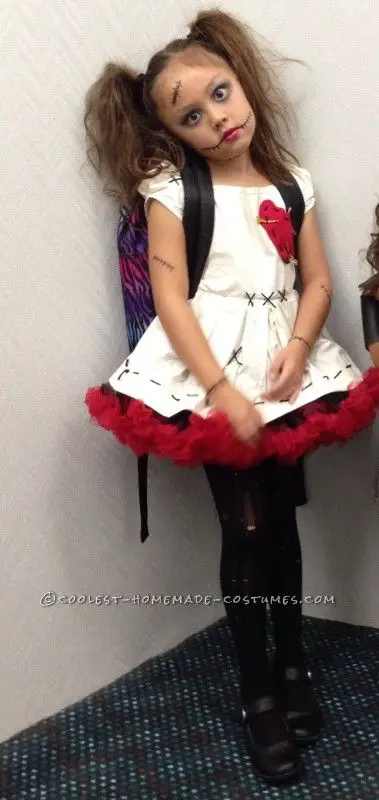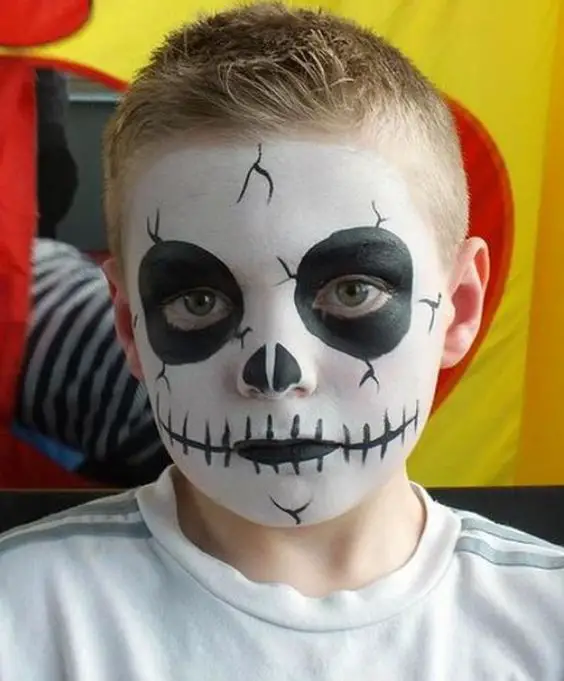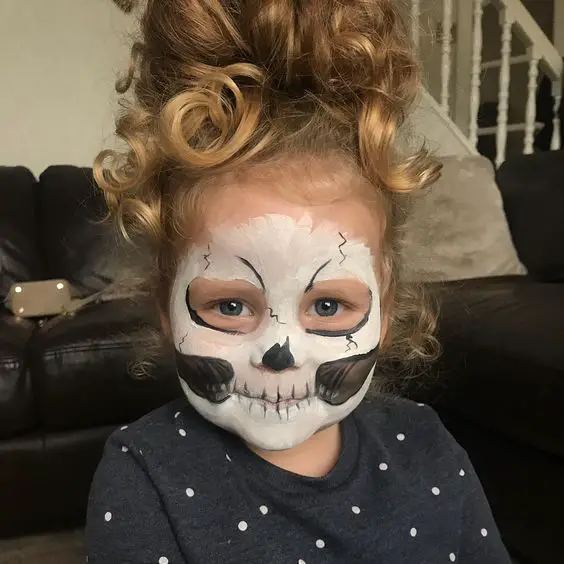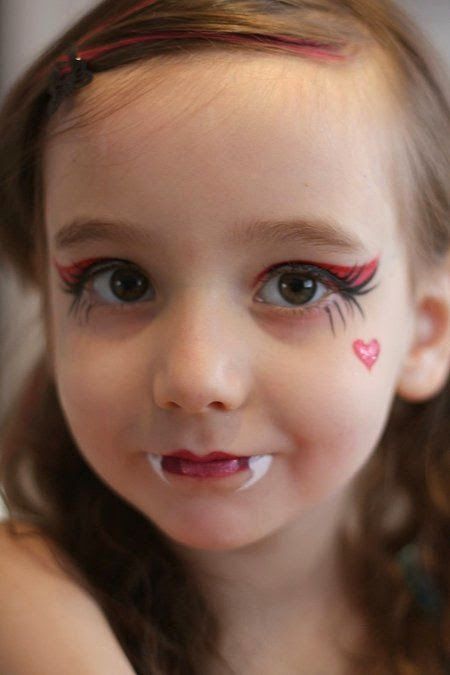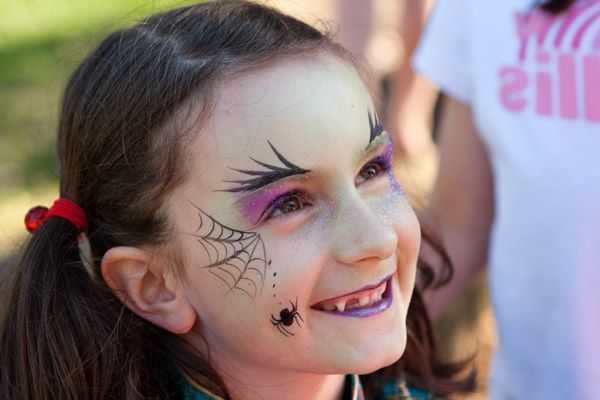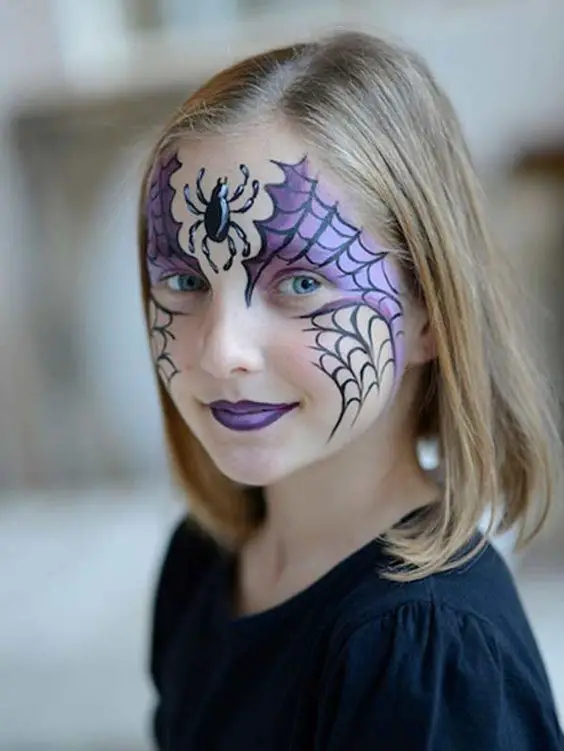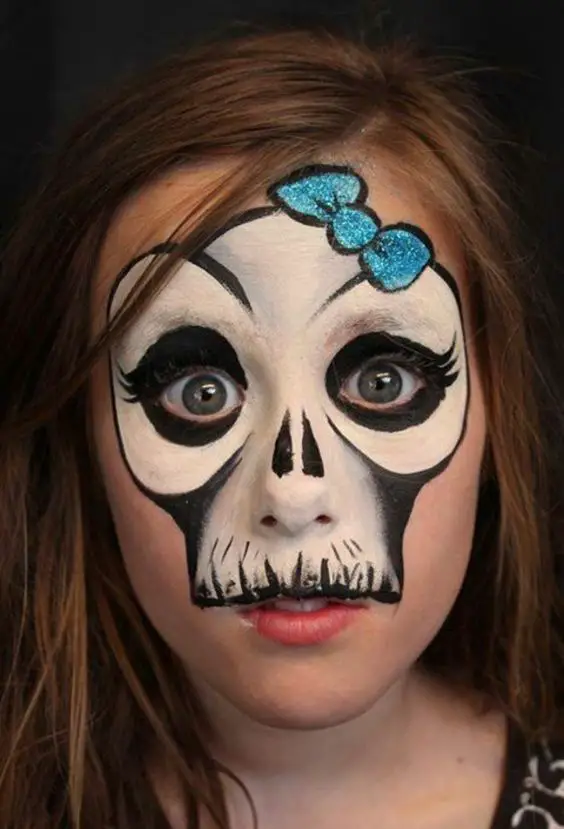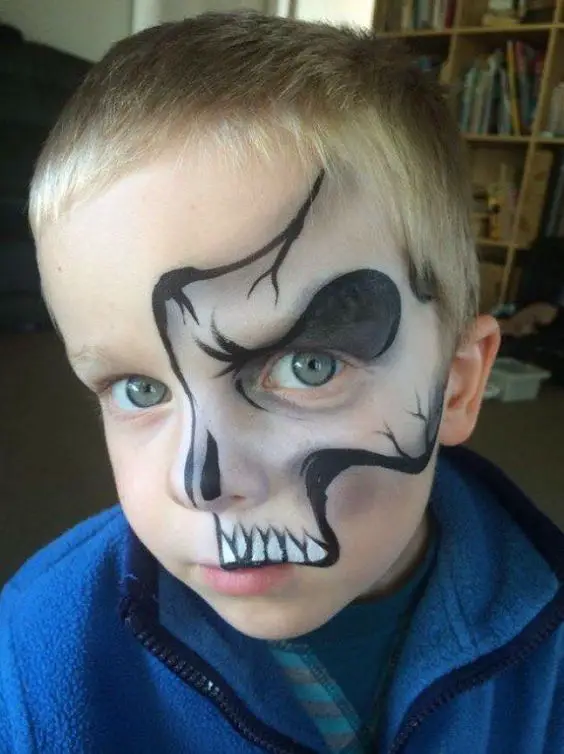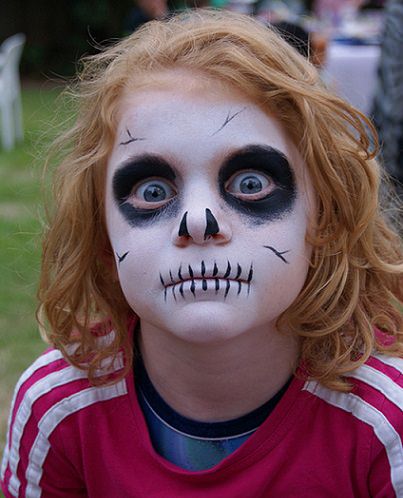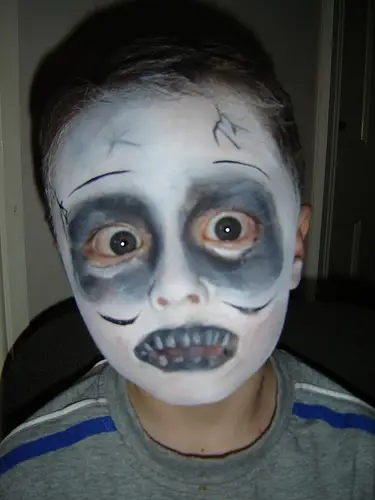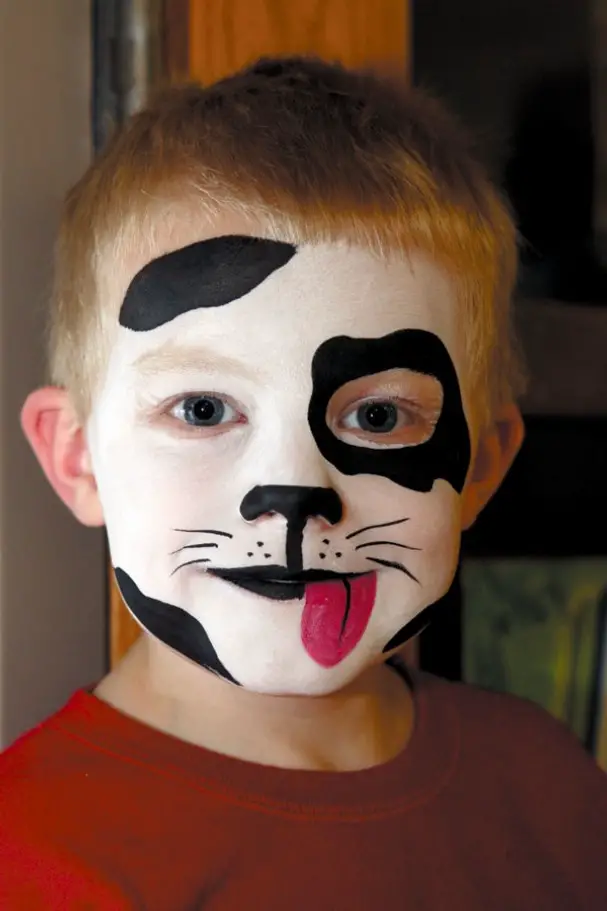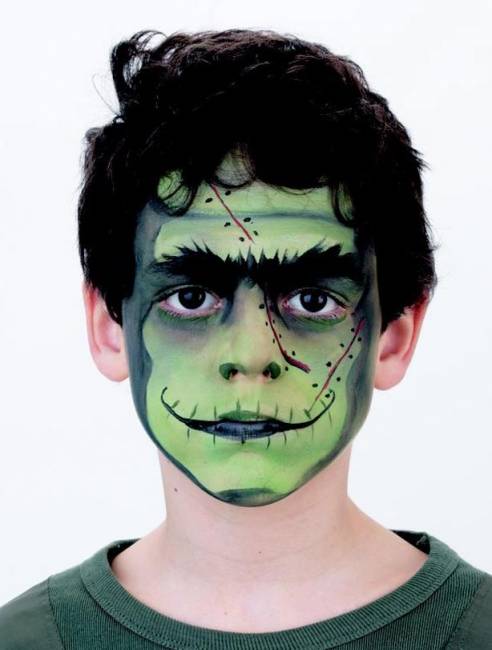 See too:
Women's Halloween costumes: +45 creative ideas to bet
Halloween Nails: 21 Simple and Easy Ideas to Make
Creepy and Creative Halloween Toys
Makeup For Women's Halloween (25 photos)