For teachers, vacations do not last exactly 30 days, since before the start of the back-to-school period it is necessary to take care of some things, such as planning the first activities that will be given in the first days, as well as taking care of the organization and decoration of the room to receive your students with great affection and welcome!
The school is considered as the second home of the students, after all, it is there that we spend most of our day, so it is necessary that the environment is welcoming and cheerful so that the children feel loved and dear, especially for the children who are starting their school life because this will be the first time they will have contact with this new space, which is the school.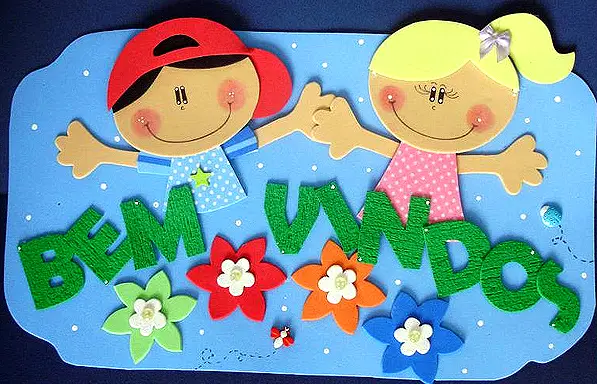 They will get out of the routine of staying with their parents all day to live a lot of discoveries so it takes a little help for the little ones to readapt in the best way since everything is very new and, usually, what is new is sometimes scary . It is necessary that they spend this moment in the best possible way so that they gain taste and love to study!
Kindergarten teachers must know how to deal with this moment of the child, some simple attitudes can make the biggest difference, a good tip to increase the decoration of the classroom without spending a lot is the making of a panel also called, back to school wall with a welcome message you can make it on cardboard using various colors, designs and a lot of shine, as well as you can make it by hand using Eva which is a very versatile material with which you can create very cool models use the EVA alphabet letter molds for printing and use and abuse your imagination!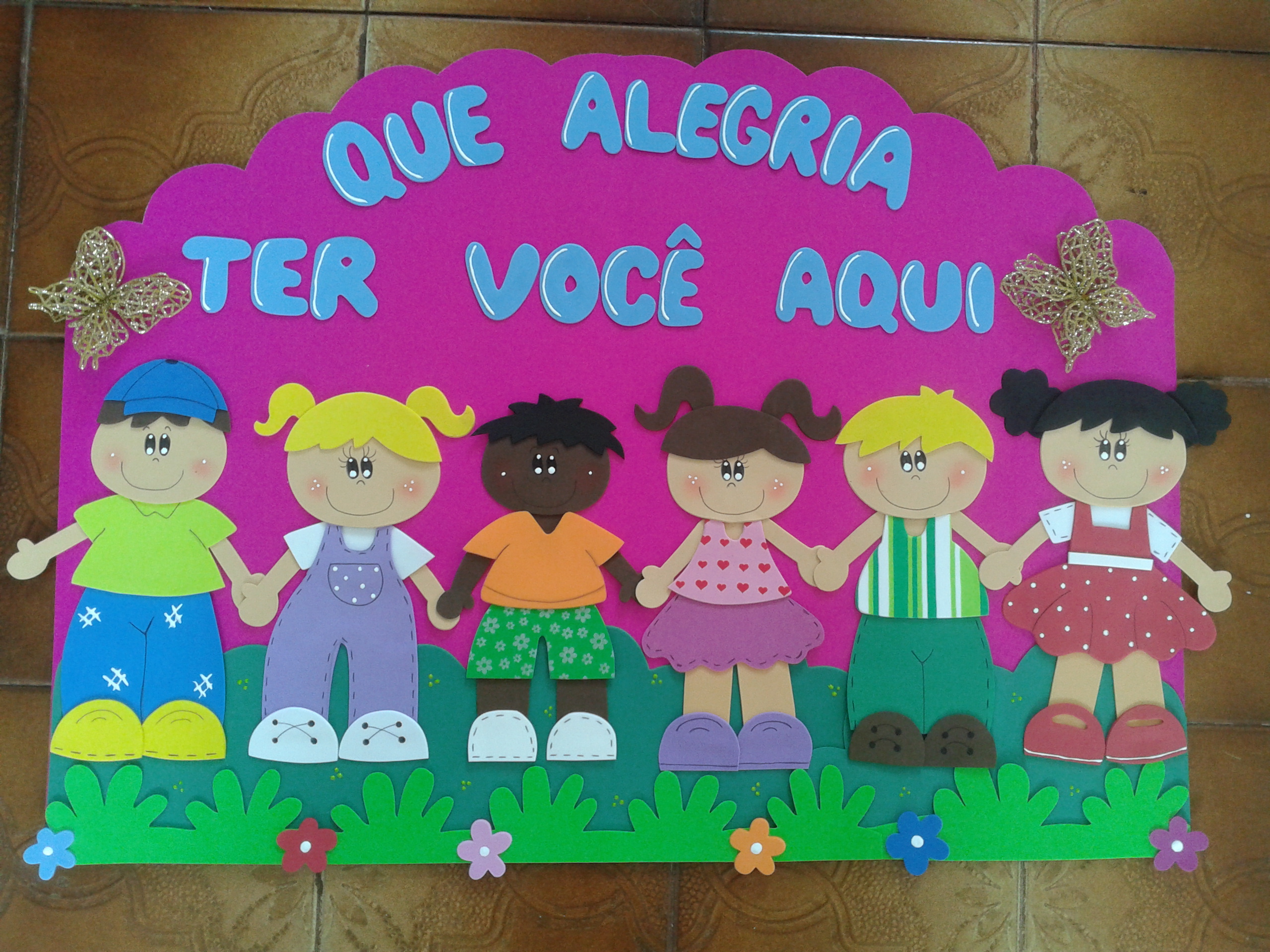 On the wall you can write a beautiful phrase wishing you welcome or simply write in large letters welcome and around it invest in illustrations of dolls, trees, grass, flowers in short, everything that represents the children's world. The mural should be pasted near the main entrance, on the classroom door or on the path leading to the children's classrooms.
Back to School Mural: Welcome
Below you can see some really cool phrases I found on the internet, and then you'll see some examples of back-to-school murals for you to copy or get inspired by.
Keep in mind that everything you learn in school is the work of many generations. Receive that inheritance, honor it, add to it, and one day faithfully place it in the hands of your children." (Albert Einstein)
"Education is the first step towards a better future."
"School offers you the opportunity to become all that you can be."
"Learning is a student's right and duty."
"School is just the first rung on a long ladder that will lead you to success."
"Welcome to a journey towards knowledge, welcome to school."
back to school mural template
We have selected some letters and back-to-school panel templates to make your busy and tiring life easier, dear teacher. The mold is an essential item for anyone who wants to make welcome panels and murals for the classroom, children will love a super cute and colorful decoration made of this rich material that allows incredible creations.