You will be surprised by hairstyles for curly hair, we separate easy tips that can be used for any type of party and also for everyday life.
In the past, many curly girls spent hours and hours ironing, brushing and even resorting to chemical procedures such as progressives.
Often because of having been influenced as a child or simply not knowing for sure how to take care of it and which products to use.
But today, as curls are super high, many cosmetic brands have invested in exclusive lines for curly hair that allow you to keep your hair hydrated, soft, beautiful and full of movement.
This has helped many women to come out and accept themselves, we should all keep in mind that not only straight hair is beautiful, but curly hair is also beautiful in every way!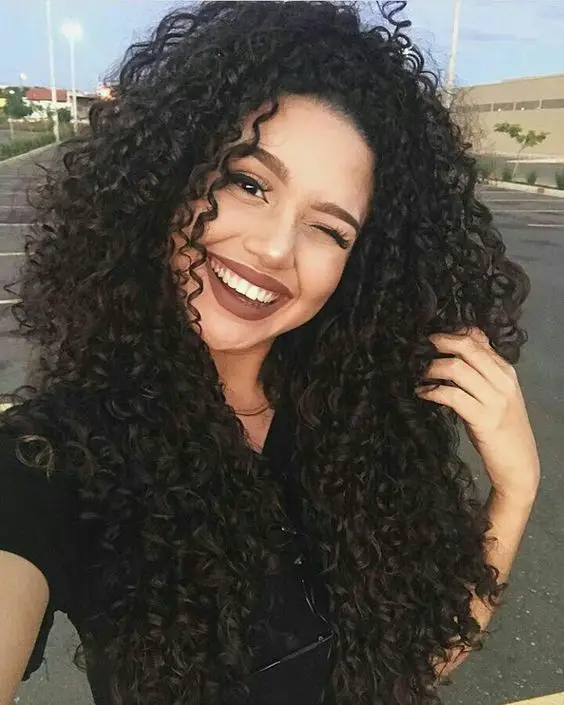 We are in a time when women are stronger and more decisive, and female empowerment is all about, as we women are in a constant struggle for equal space and also to be who we want regardless of what the media or society do. imposes. I hated my hair type 3B myself and almost 5 months ago I decided to accept myself and I'm going through the transition, I confess it's been a very difficult and slow process but I'm sure it will be super worth it. For those who are going through the same process, I recommend the movie "Happiness for a Thread" is a movie that talks about acceptance, it helped me a lot.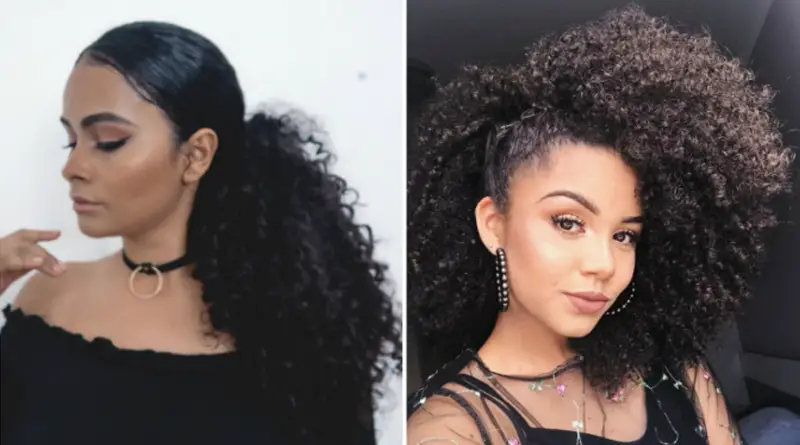 If you have curly hair and want to get out of the cliché of completely brushed hairstyles and use it naturally in a different and very beautiful way, this is super possible and there are wonderful options!
Hairstyles for curly hair: Photos to use as a reference
See how it is possible to use different hairstyles for curly hair, each one has a unique and striking beauty, just look at the images we separate for you
Hydration for curly hair: 8 homemade recipes
Hairstyles for curly hair: Step by step
Better than seeing pictures is learning how to leave your locks the way you want, if you want to have a north to follow, you can't miss these amazing tutorials
Ideas to use at parties
Juliana Louise shows a little of her skill with hairstyles and brings us 3 tips to use at parties, whether it's graduation, end of year or wedding.
Stylish and glamorous hairstyle
This tip is perfect if you want something more elaborate, also perfect for the most varied occasions, follow Luana Alvarenga's step by step, you can't go wrong.
Easy and practical hairstyle
Super didactic tip with Juliana Louise, where she shows a perfect hairstyle for curly hair, also use it to make yours.
5 Full Hairstyles to Make You Stand Out
From the simplest to the most elaborate hairstyles, Vandressa offers 5 options, each one more beautiful than the other, with so many options it's even difficult to choose, right people.
3 tips for short hair
Is your hair short? No problem, a bobby pin here, another tug there and boom, your hair will be ready to rock anywhere.
Curly and curly tips
Fernanda Chaves is already known among the curly ones on duty and it's not for less, her tips are always valuable, as well as this one in the video where she brings tips on beautiful hairstyles.
Medium hairstyle by Fernanda Chaves
If it's something easy that you need, this is the video that will save you, with a few simple tips you'll make hairstyles easy and fast.
To use on the day after
This is Camila Santos, see the tips she has for you to make your locks beautiful and ready to shine during the day or night.
4 Hairstyles for short and medium curly hair
It doesn't take much to make your hair beautiful, curly hair is already beautiful, the hairstyle will only add to your look, see what perfect options.
Hairstyles with braids for curls
And to finish but not least, we have here the tips of the diva Ana Lídia, make hairstyles with beautiful braids and have a perfect look.