If you've dyed your hair and you didn't like the color or didn't get the expected result, a good way to correct or at least alleviate the situation is using the famous shampoo technique.
This is a gentle lightening technique that can open up to 2 tones in the strands, ideal for removing old hair colors in order to prepare it for a new color or to correct certain imperfections resulting from dye applications that may have gone wrong.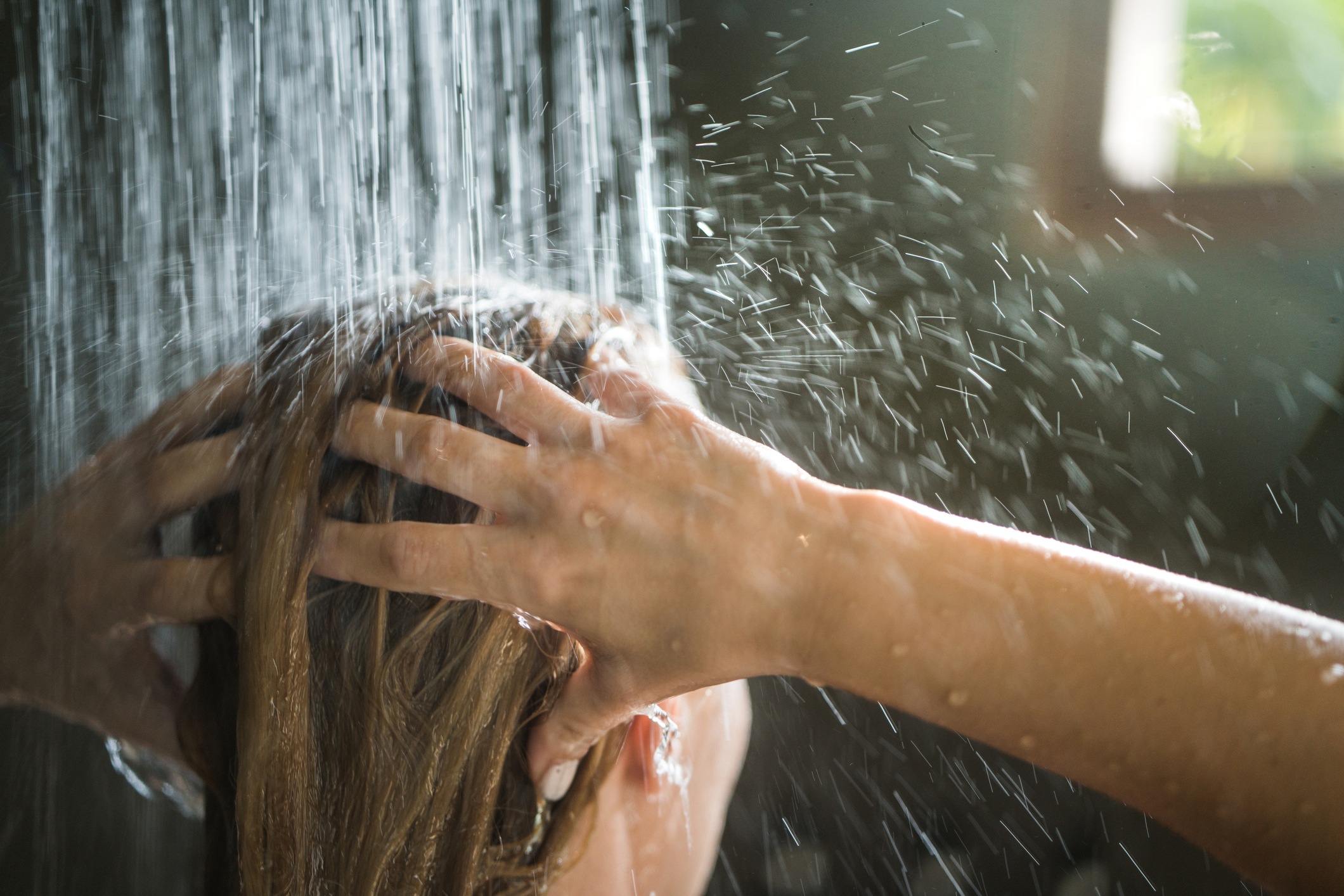 Find out how to shampoo
The best way to do this technique is in a beauty salon with qualified professionals, without a doubt, but if you like homemade tips and are already used to doing these types of hair procedures at home and even know the best ways to take care of your hair, hair and know the importance of hair reconstruction and hydration after these procedures, so you can follow our tips below and do it yourself.
Remembering that this is a technique that does not harm the hair fiber, it helps to lighten and does so without damaging the wires too much.
The recipe has 3 ingredients.
Hydrogen peroxide (10 volumes for fragile hair or 20 volumes for healthy hair)
Neutral shampoo or a regular one you have at home
bleaching powder
See the step by step
Choose something to use as a meter, the amounts should be enough to cover all the hair
In a container, mix 1 measure of bleaching powder, 2 measures of shampoo and 2 measures of hydrogen peroxide.
After mixing, apply it all over wet hair, letting it act for about 30 minutes or until you reach the desired color and finally wash it off.
Shampoo with only shampoo
The anti-residue shampoo is ideal for deep cleaning hair that has signs of accumulation of impurities, but its benefits do not stop there, it can also be used to slightly lighten the strands, its result is not as evident as the previous tips but they are great for not harming the wires.
See the step by step
With your hair dirty and still dry, divide it into sections and apply the anti-residue shampoo
Put on a shower cap and leave for 40 minutes
wash and hydrate
Do as many times as necessary to achieve the desired color, but do not perform the procedure more than 1 time in the same day, as it may dry out the hair too much.
Hydration for Curly Hair – 5 Home Recipes
common questions
Does shampoo work on natural hair?: No, as there is no coloring there is nothing to remove, the shampoozada is ideal for those who want to lighten some shades of the coloring that is already in their hair or remove much of an old coloring to be applied a new one.
Shampoo damages hair: This is a gentle lightening technique that does not harm the hair, but hydration after the procedure is indicated.
Who can shampoo: Any woman who has had her hair dyed, be it blonde, red, red, orange, black or any other color. Also ideal to remove the green from the hair that is caused by the chlorine in the pool or sea water.
who can't do: The ammonia that is present in some ingredients can reach the bloodstream and can cause allergies in pregnant women, lactating women and children under 14 years old.
How to Texturize Hair and Achieve Perfect Curls
From black to red: See the before and after
Renata Castilho shows how was her experience with the use of shampoozada, she used it to lighten the black color that was in her hair, although she says that it was something quite unintentionally, the result ended up being very good, she explains in more detail in your video.
Shampoo to remove the green from the hair
Nothing better than seeing in practice the result that shampoozada can offer for those who had problems with hair that for some reason ended up turning green, Ana Carla explains her experience of how she was successful with this technique in great detail, her before and after it is really very evident.
Removing excess red and doing reconstruction
Jaciara Oliveira in her video has already been used a little more, in an attempt to recover some of the red color that was in her hair, she used the same shampoo technique that we show here, but instead of using a neutral or common shampoo, she opted for the anti-residue shampoo , see how the whole process went and check the final result including your rebuild tip.
See too:
Hair Hydration with Papaya: Benefits and Step by Step
Anti-residue shampoo: what is it for and how to use it?