With the rush of everyday life, it is impossible to take care of the body and health correctly. We often have to work, be a mother, wife, housewives and we don't always have time to take care of our food correctly and when we see that we have a health problem, this is because when we stop eating properly with foods healthy, just because of the rush, opting for fast food foods most of the time and this is harmful to the body.
Therefore, it is essential that we look for vitamin supplements to complete our body's daily needs in order to maintain our good health. There is a product called Shot Bque that is making the biggest hit among men and women, you can find it in several pharmacies in Brazil for less than 30.00 reais. See below on our website if Shot B really works and also know where to buy.
Read More Tips:
Foods rich in vitamin A and their benefits
Lipomax slimming for real – Price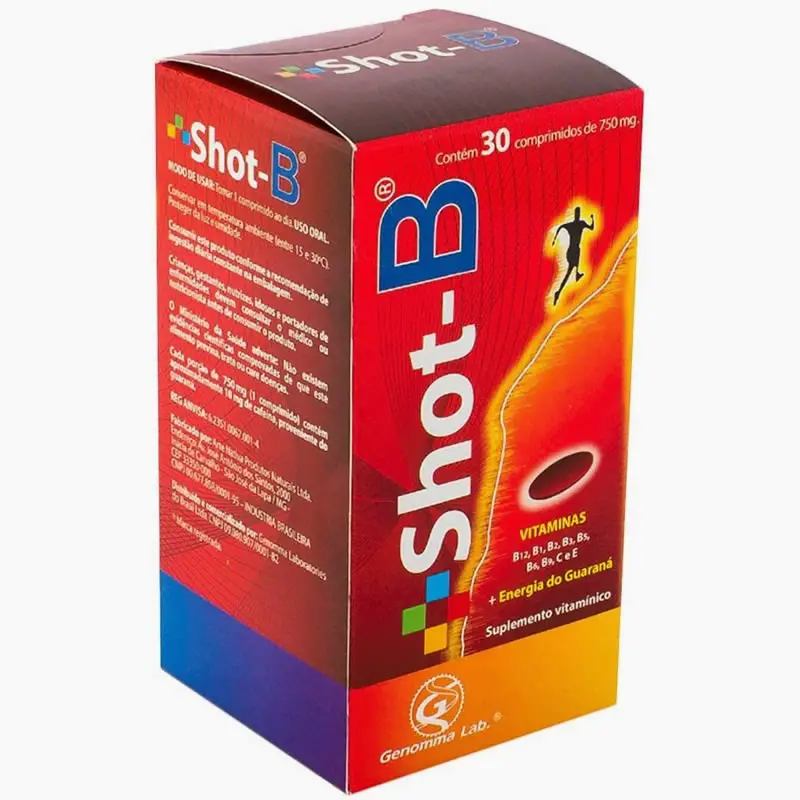 Shot-B bull
Shot-B is a vitamin supplement from Genomma Laboratory that helps to prevent vitamin deficiencies. Shot-B is found in tablet form, the box contains 30 units. Shot-B has in its composition: vitamin B1, vitamin B2, vitamin B3, vitamin B5, vitamin B6, vitamin B9, vitamin B12, vitamin C, vitamin E and guarana. Gluten-free.
About Shot B – Does it really work?
Shot b is a vitamin supplement that provides more energy as it contains caffeine, guarana in addition to the vitamins of the B+ complex, vitamins C and E that our body needs.
One of the great concerns of women is to know if this medication makes you gain weight, because, well know that it does not make you fat and much less will harm your health, on the contrary, it fights the symptoms of tiredness, restores the vitamins that you lose or fail to acquire with the day-to-day stress, and still improves your physical performance so you can carry out your daily activities. People who have diabetes can consume this medication as it is gluten free and does not contain any amount of sugar.
Contraindication of Shot-B
Children, pregnant women, nursing mothers, the elderly and people who have any type of disease should consult a doctor or nutritionist before consuming the product.
How to use Shot-B
 Oral Use: Take 1 tablet daily.