After the request for a date, the engagement is one of the most awaited dates in a couple's life, since this is a date that precedes the wedding itself, whether it's a simple lunch or dinner for the closest friends and family, what's worth really, it is to leave this day marked forever, even though it is something simpler for few people, the future bride must feel beautiful and have a special highlight, because you will take several and several photos and you want to look wonderful in all of them isn't it? same?
If you are totally in doubt about which style and model to choose, don't worry because, in this article we will give you several amazing suggestions for you to be inspired and rock this special day! Generally, those who are going to get engaged opt for a casual, short and fresh model, but nothing prevents you from wearing a long, glamorous outfit, everything will depend on the time, season and where the event will take place. See some models that we separate some are so beautiful, delicate and romantic that you will easily fall in love with more than one option.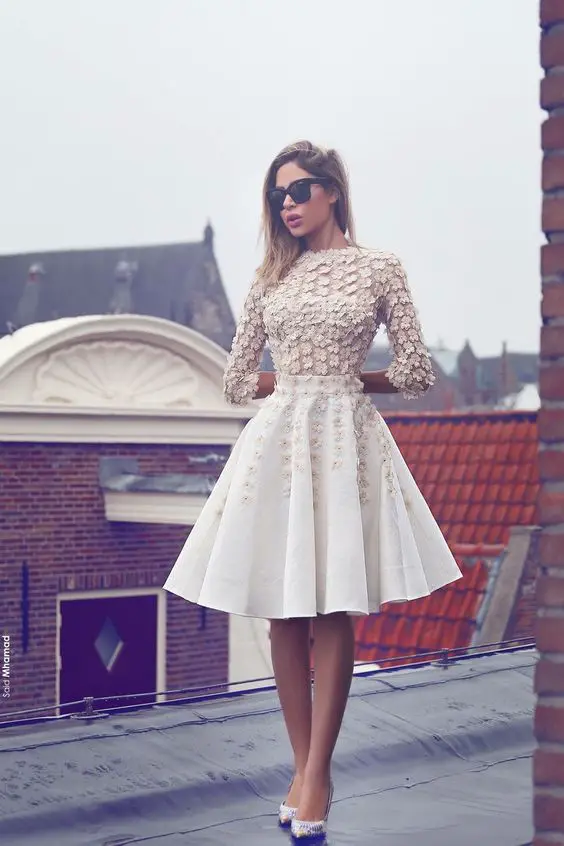 Engagement Dress: 100 Beautiful Looks Models
When it comes to important events, dresses in general are one of the best options, as in addition to being a unique piece that you won't need to combine the top with the bottom as in the case, the pants and blouse dresses bring an of sophistication and femininity to the look, in addition to expressing the bride's style.
Short simple engagement dresses:
There are those who prefer to wear something simpler and that, there's nothing wrong, even more if the celebration style is a Sunday lunch for example, you won't arrive with a very long dress full of glitter in this case, less is more.
If the engagement is scheduled for summer or spring, a great option is a lunch and, to match, a simple engagement dress with fresh fabric, light colors, delicate accessories and a lighter makeup can be your best bet! Here are some suggestions: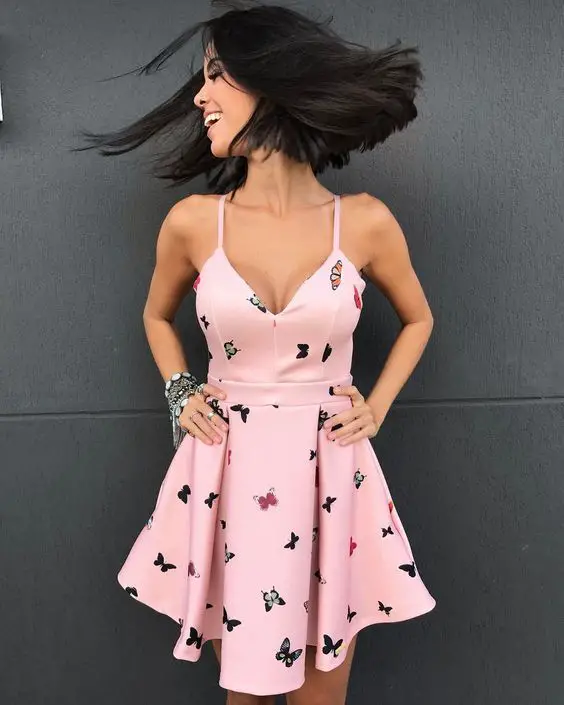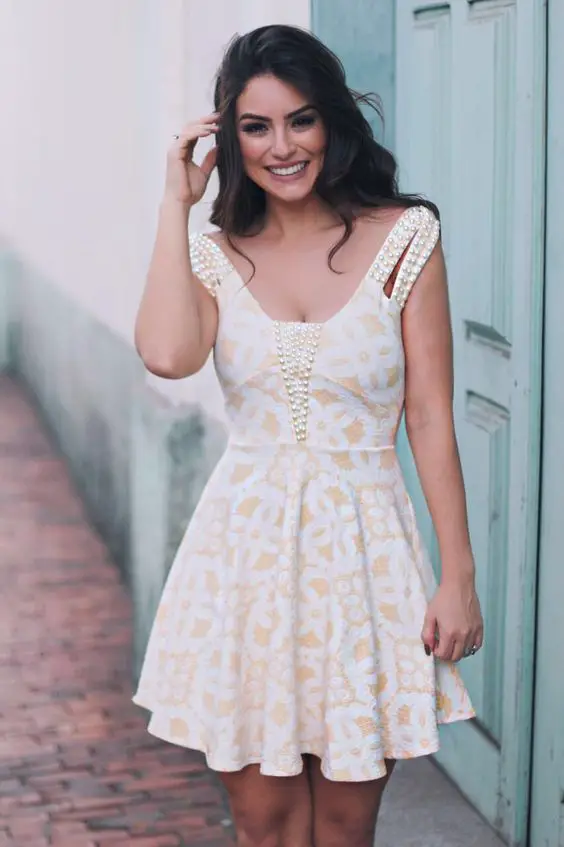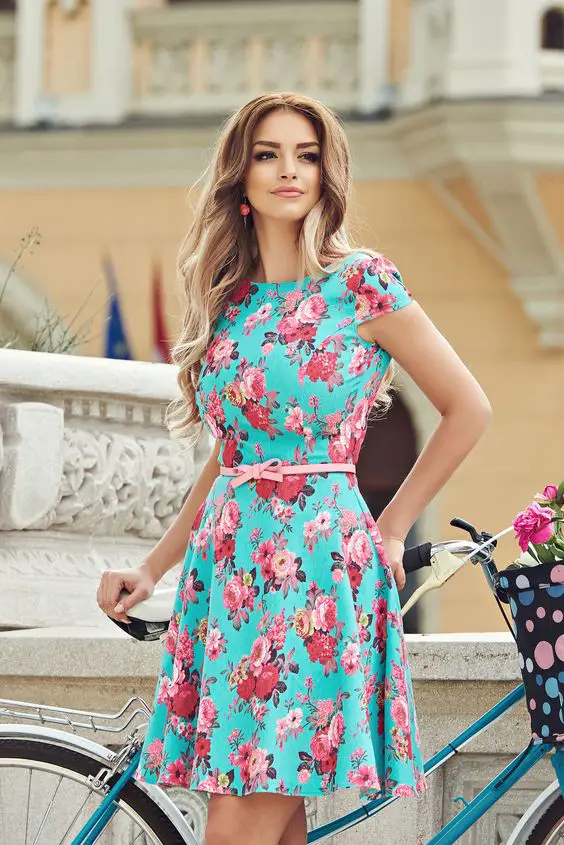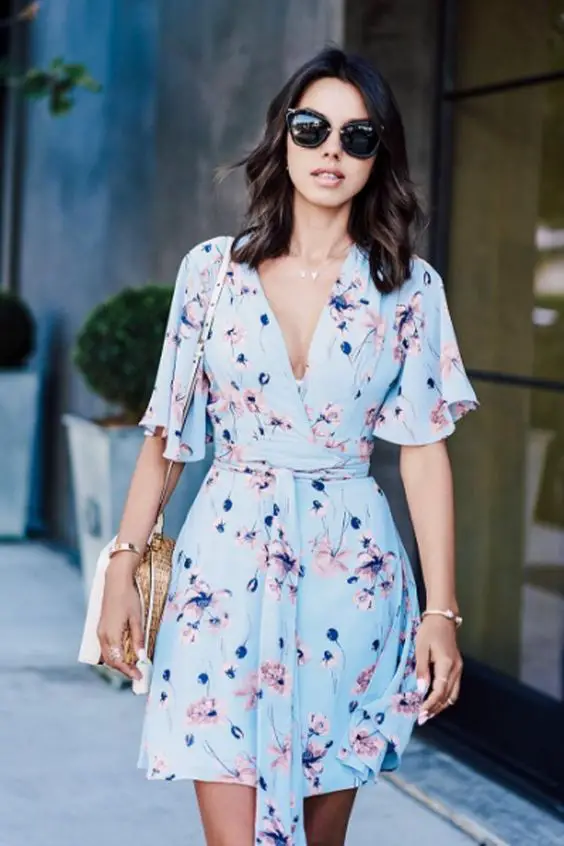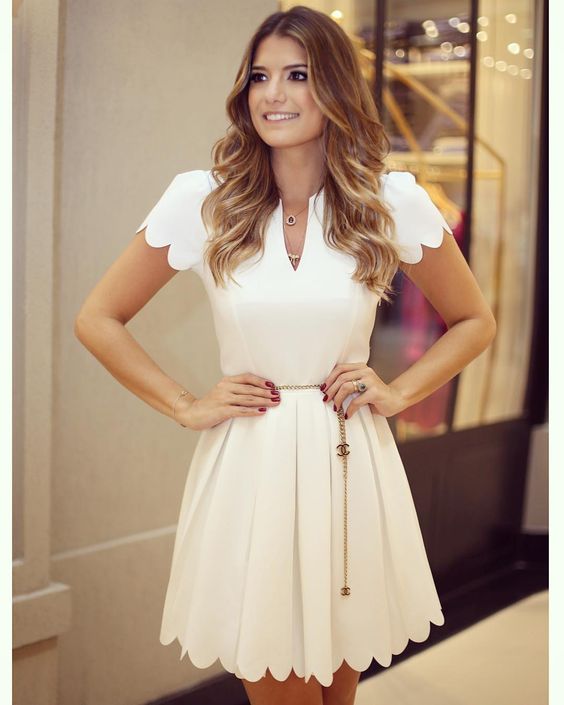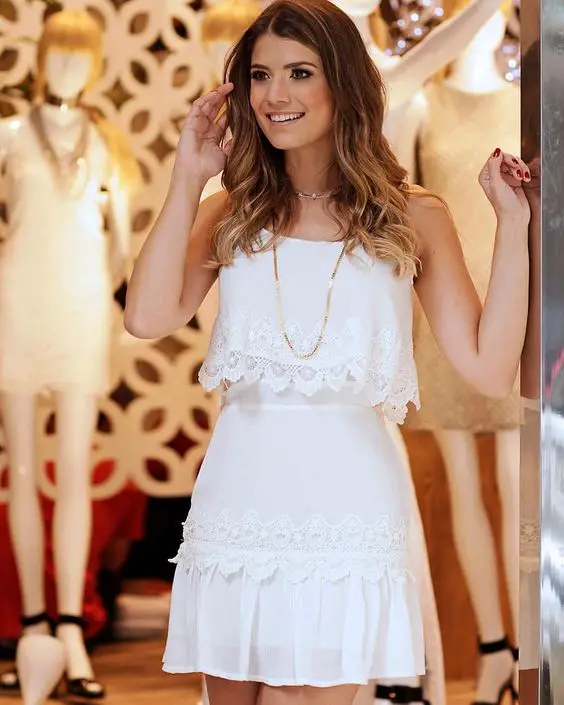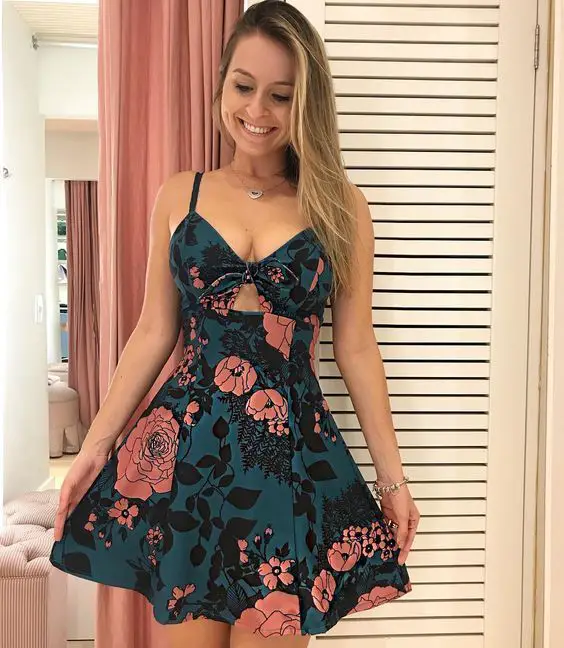 Plus Size Engagement Dresses:
If you have a few extra pounds, keep calm, don't go on fancy diets that promise true miracles, however, that can harm your health a lot, don't lose your mind because it's possible to look beautiful in your engagement even though you're chubby. There are models of dresses that disguise the "tummy" and that highlight the strengths of your body so, let's take that peek!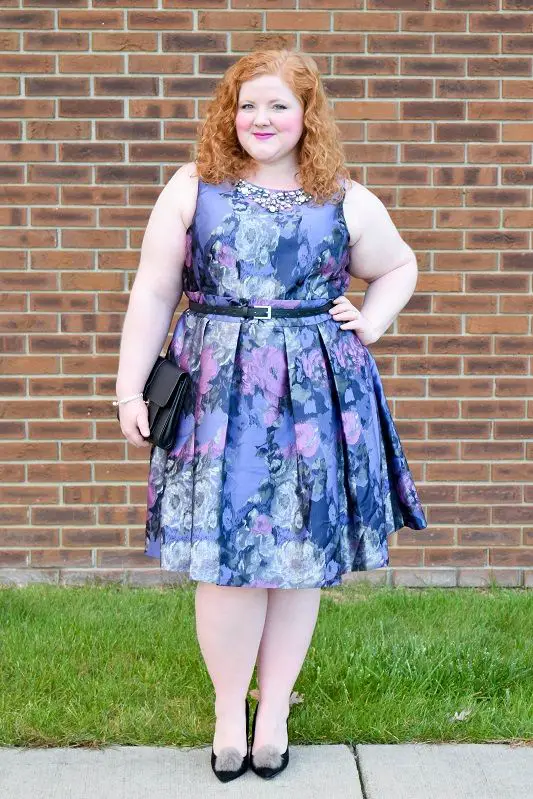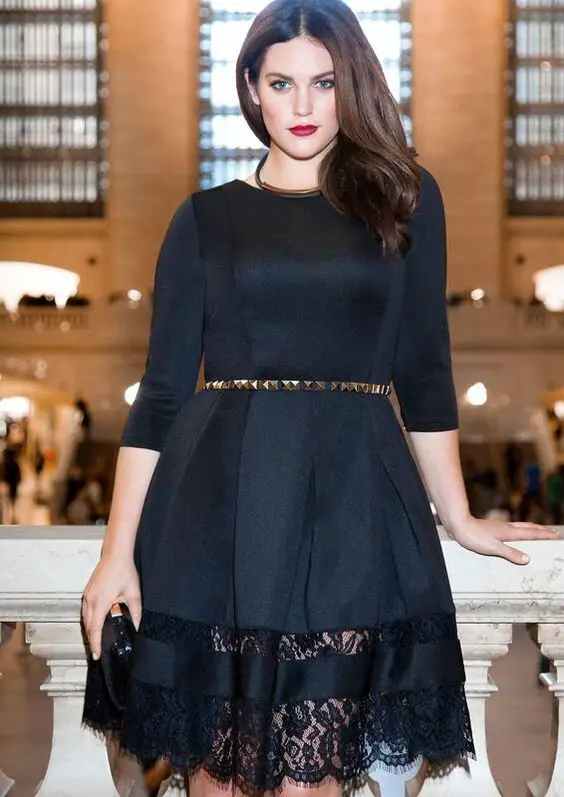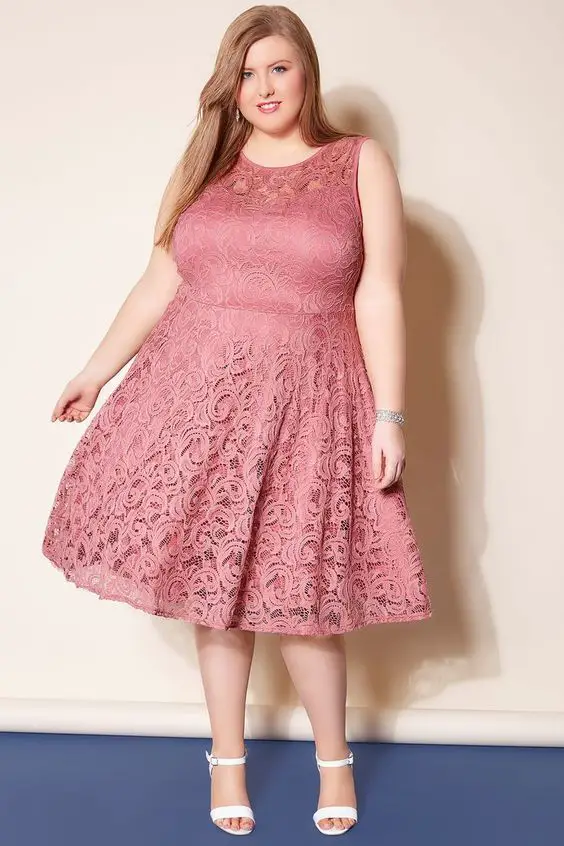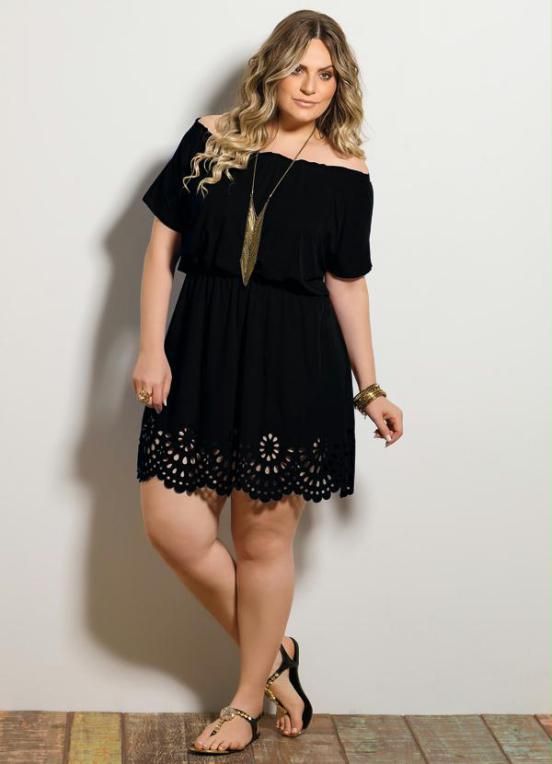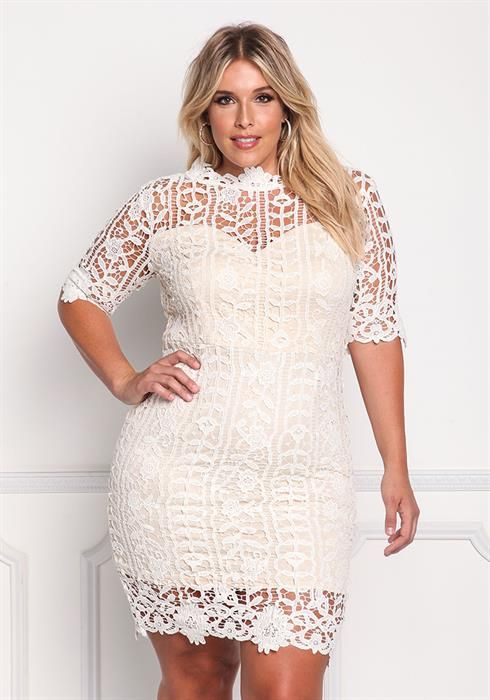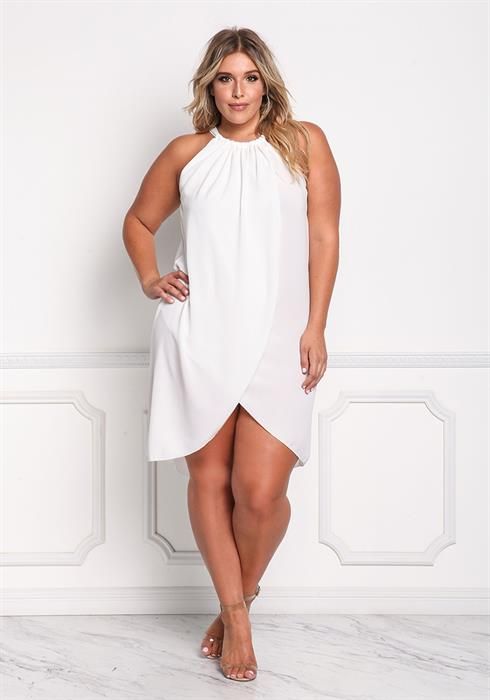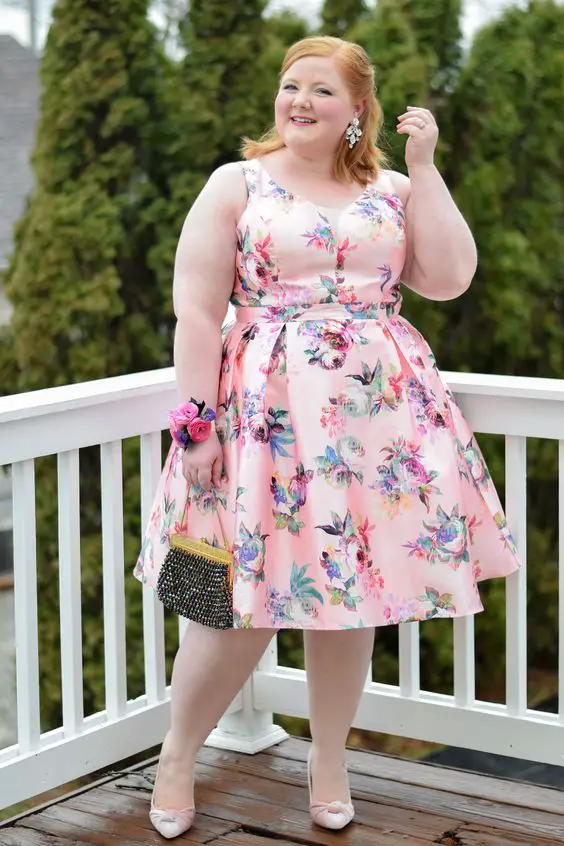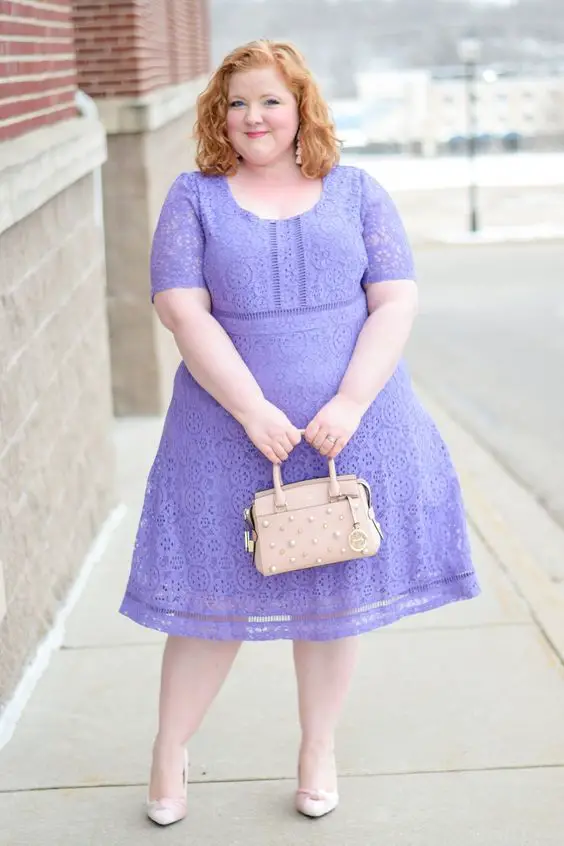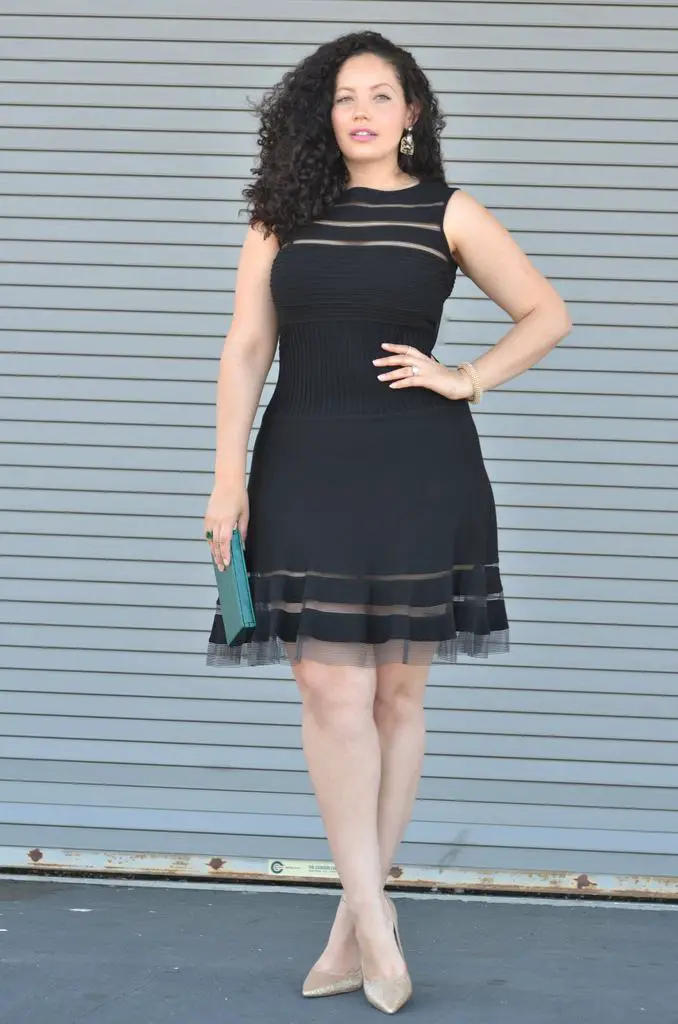 Long Engagement Dresses:
If the celebration is held at night in a more formal environment, long dress models are a good choice, however, they do not have to be Hollywood-worthy with slits, glitter and super chic fabrics, there are beautiful options, but with a certain simplicity. but that are present wherever they go!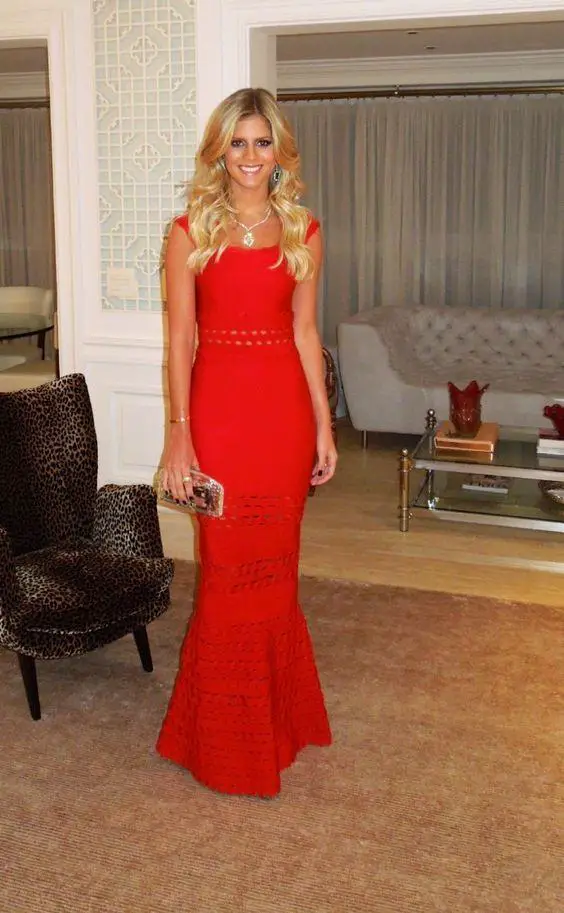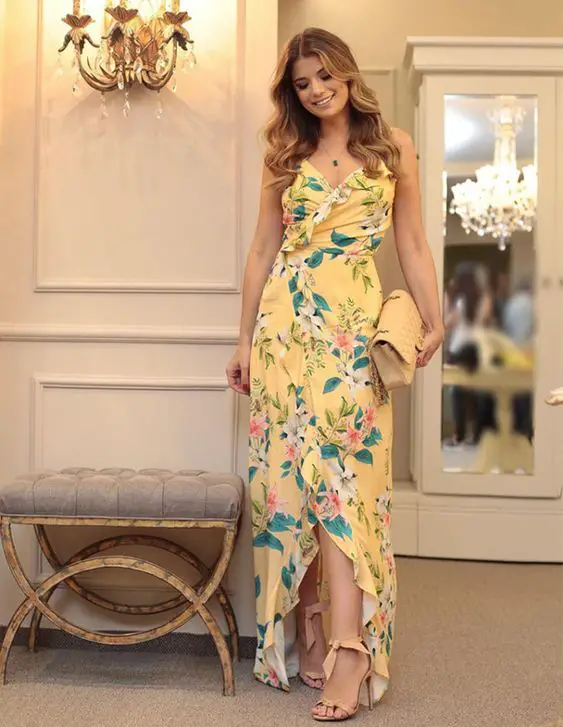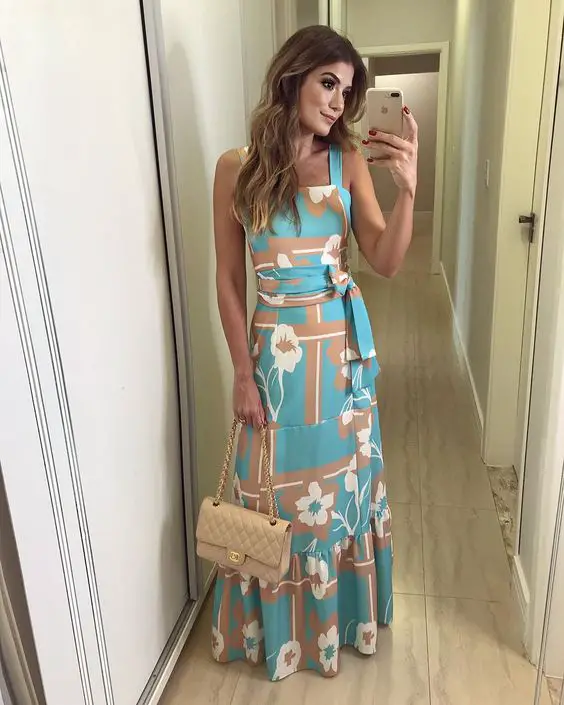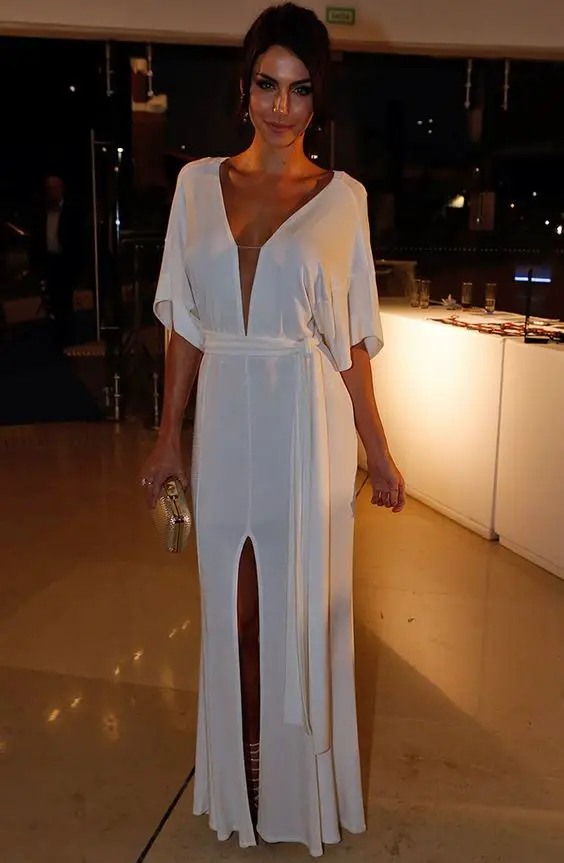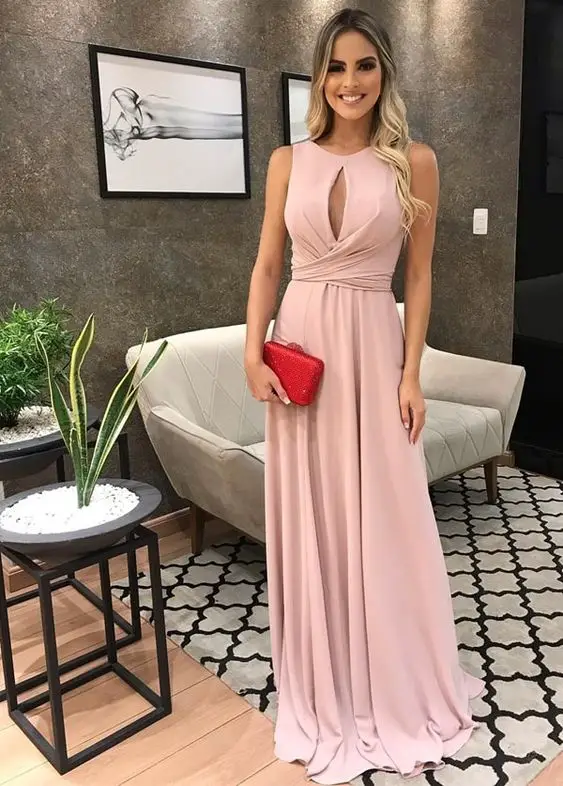 Lace Engagement Dresses:
One of the trends that is here to stay is lace, and they could not be left out of engagement dresses because, in addition to being beautiful, lace brings a delicacy and romanticism that the occasion calls for! The lace is able to break the basic look giving an extra charm to your look, the lace matches any style and type of long, short or midi-length dress, matching perfectly with dresses with pastel tones.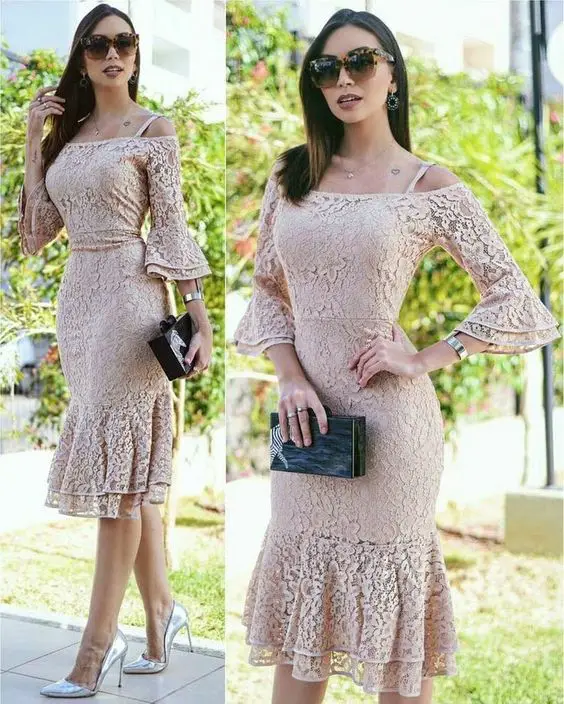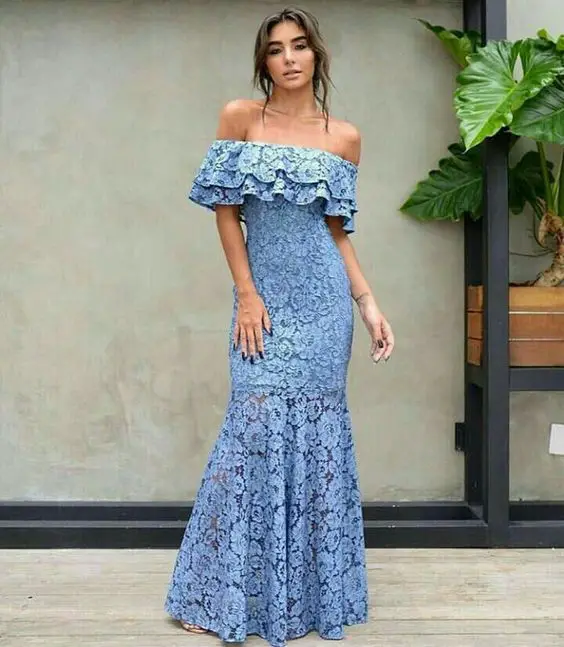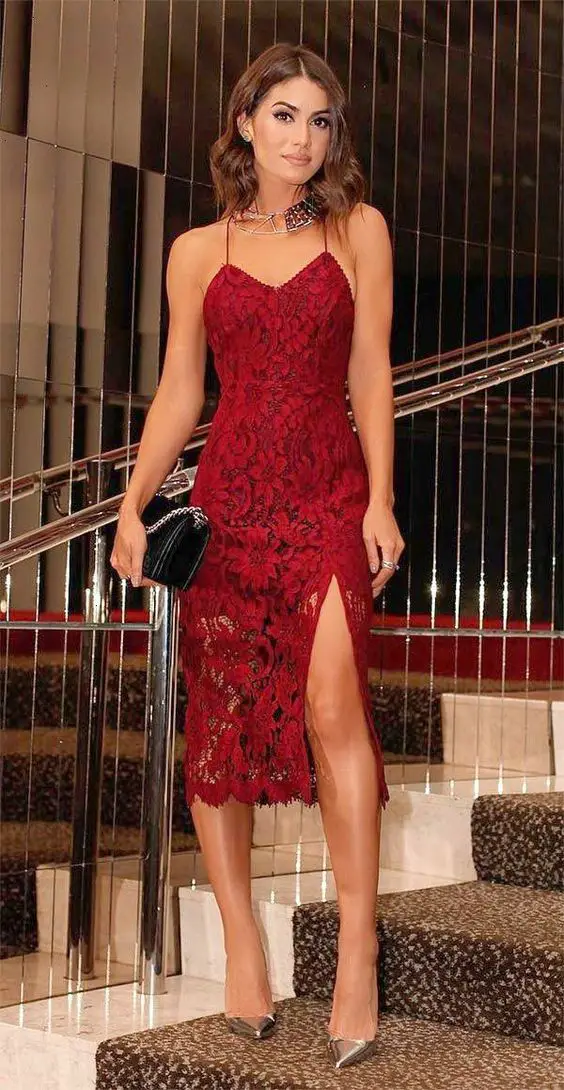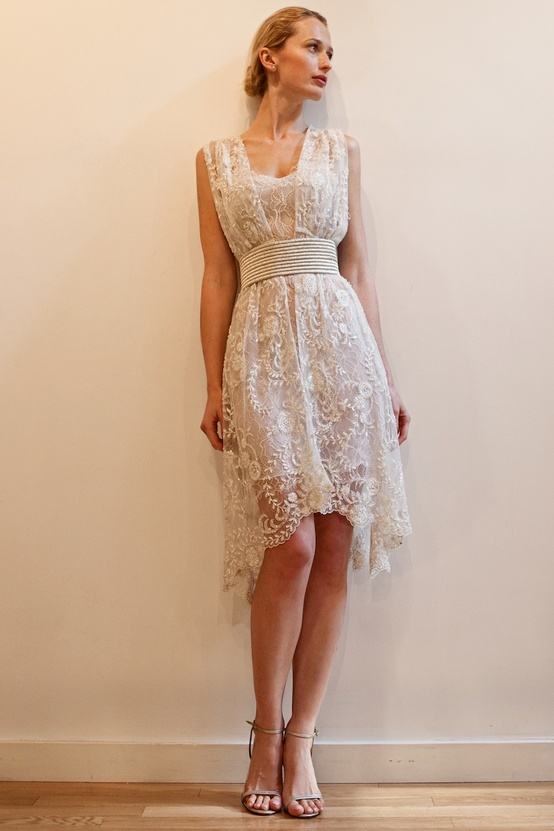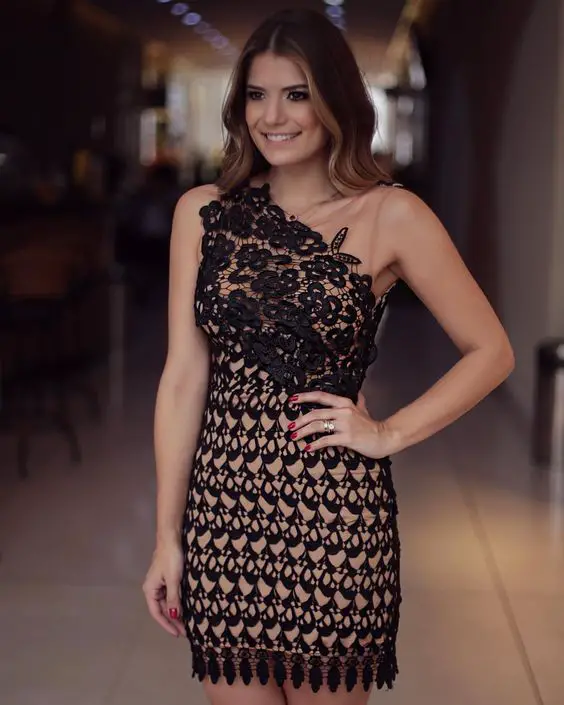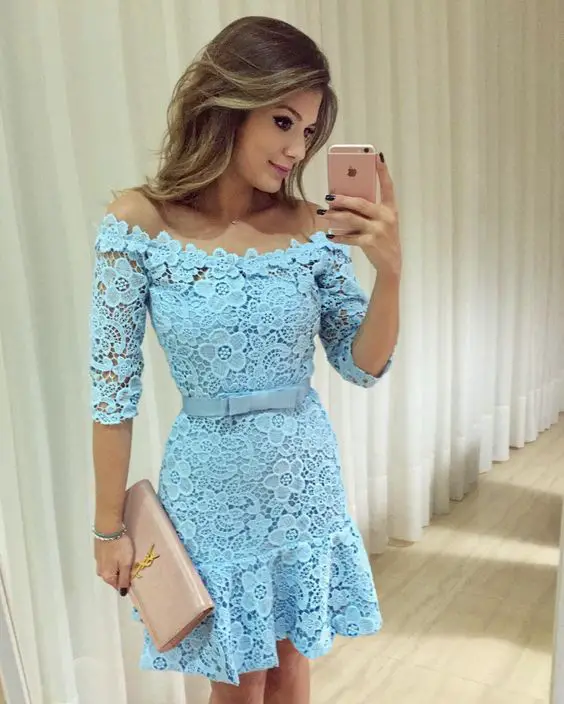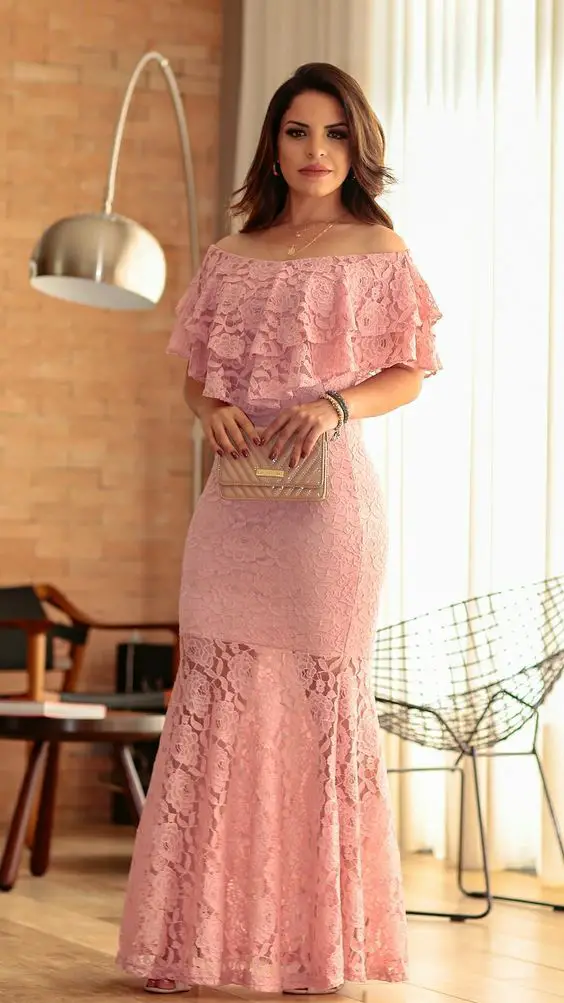 Skirt with ruffles: Inspirations to always be in fashion
Models Engagement Dresses 2019
We would like to somehow be part of this special and unique moment in your life, so we have prepared a great selection with several models of engagement dresses 2019 It's a more beautiful model than the other. Hope you like it: