Scarves or bandanas came back with everything, whether on the neck or head as a prop to complement the hairstyle. Scarves have become the accessory of the time, especially among younger and hip girls who love to have a bold and strong personality.
What many don't know is that the history of bandanas has been around for centuries, in the 70's for example they were one of the most used accessories by the hippie movement at the time. Already in the 80's and 90's rock bandanas became one of the trademarks of several singers among them are: Bon Jovi and even Axl Rose who used in various ways in his long straight hair. And finally, it came back with full force!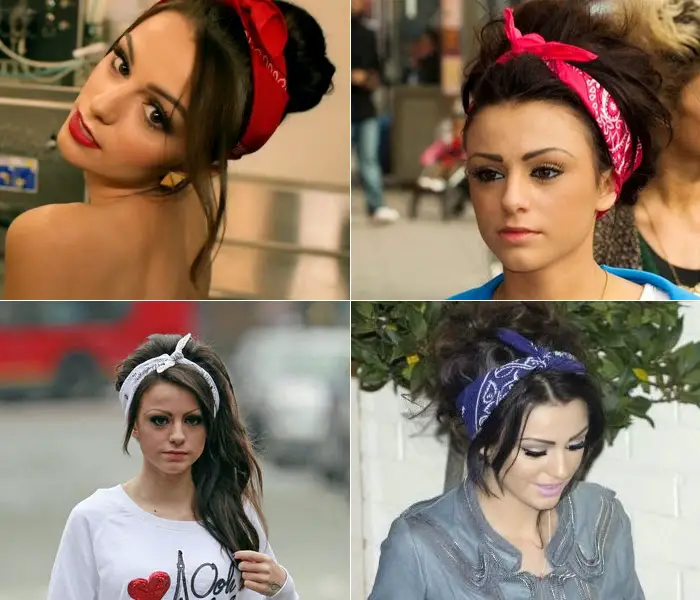 Great accessories for the summer
This accessory is quite versatile, and with that you can create incredible looks that can be used both for the day and for the night, everything will depend on the combination that will be made.
Because it is a very cheap accessory, it is an excellent option to renew your wardrobe, as well as being super versatile and can be used in different ways such as: ties, belts, bracelets, hair accessories and even being tied in purse straps. giving a special touch to the look.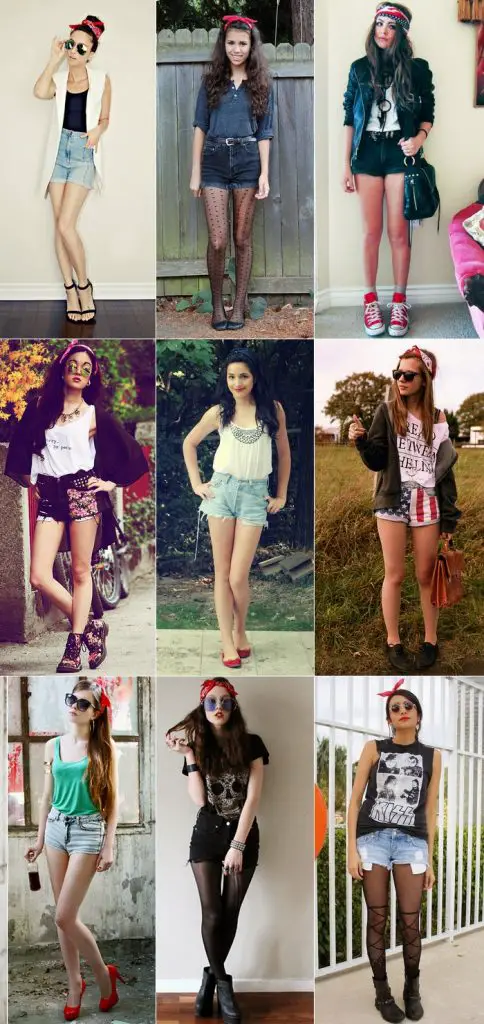 What some women don't know or even forgot is how to wear head scarves, so we've selected some tutorials teaching you step by step how to tie a bandana on your head in a very simple way, leaving you with a beautiful look ready to rock any outfit. occasion, whether at school, party or on a more fun outing with friends, this is a great solution for those who like to dare!
1 – To use on the beach
A great way to hide your hair from the heat, so you can enjoy the day without worrying about your highlights.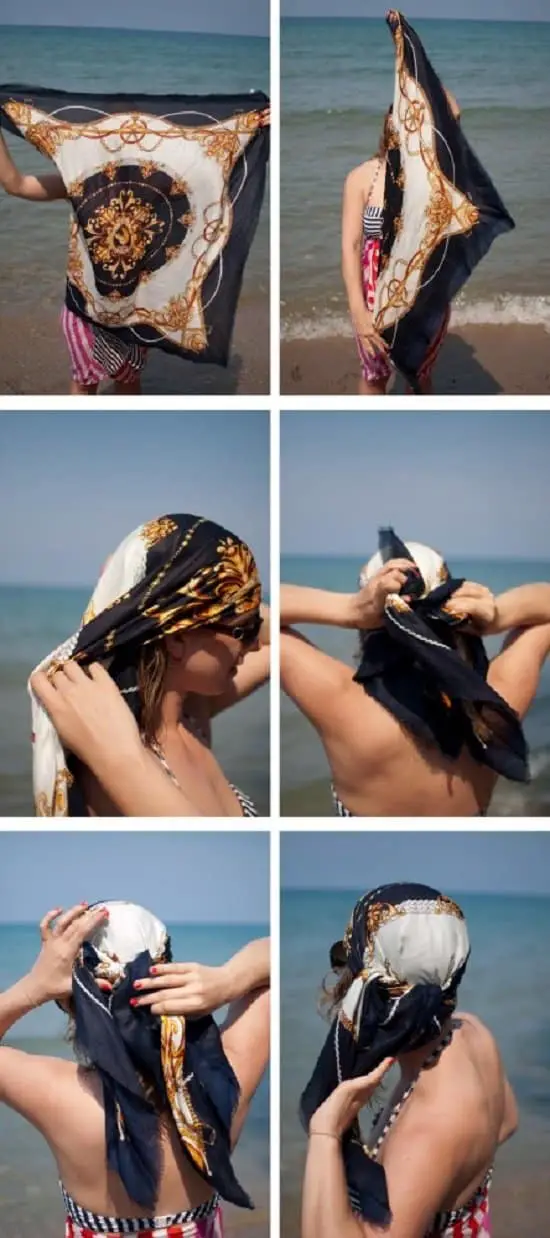 Women's Mohawk Hairstyle: Adopt this glamorous look
2 – Beautiful turban
Among the different ways to tie the scarf on the head, making a turban can make any woman more beautiful and stylish, the hair can be either inside or outside it, it's your choice, do it without fear of making mistakes.

3 – Retro pin up style
How about bringing retro fashion back? use as inspiration this way of wearing the headscarf that is super fashion.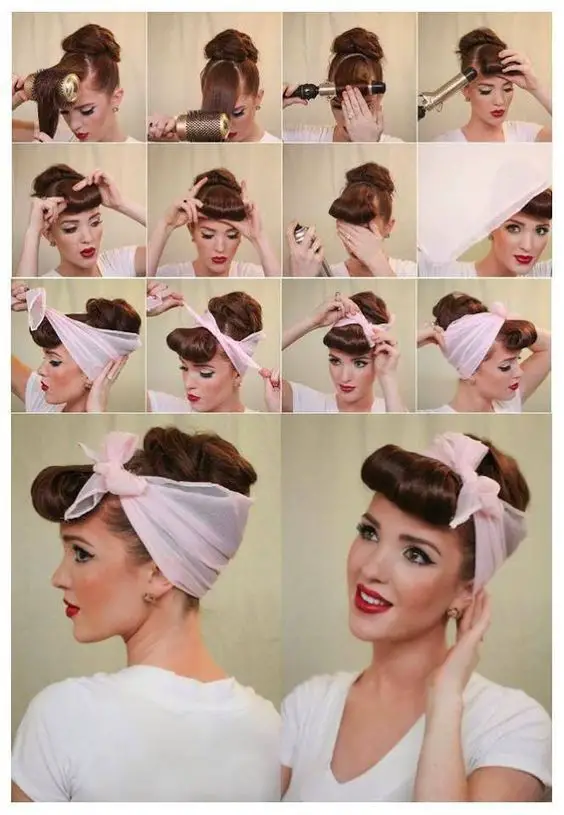 4 – With your hair down
There are many ways to wear a headscarf, some more complicated and, as is the case in this example, a very simple way that still has its glamor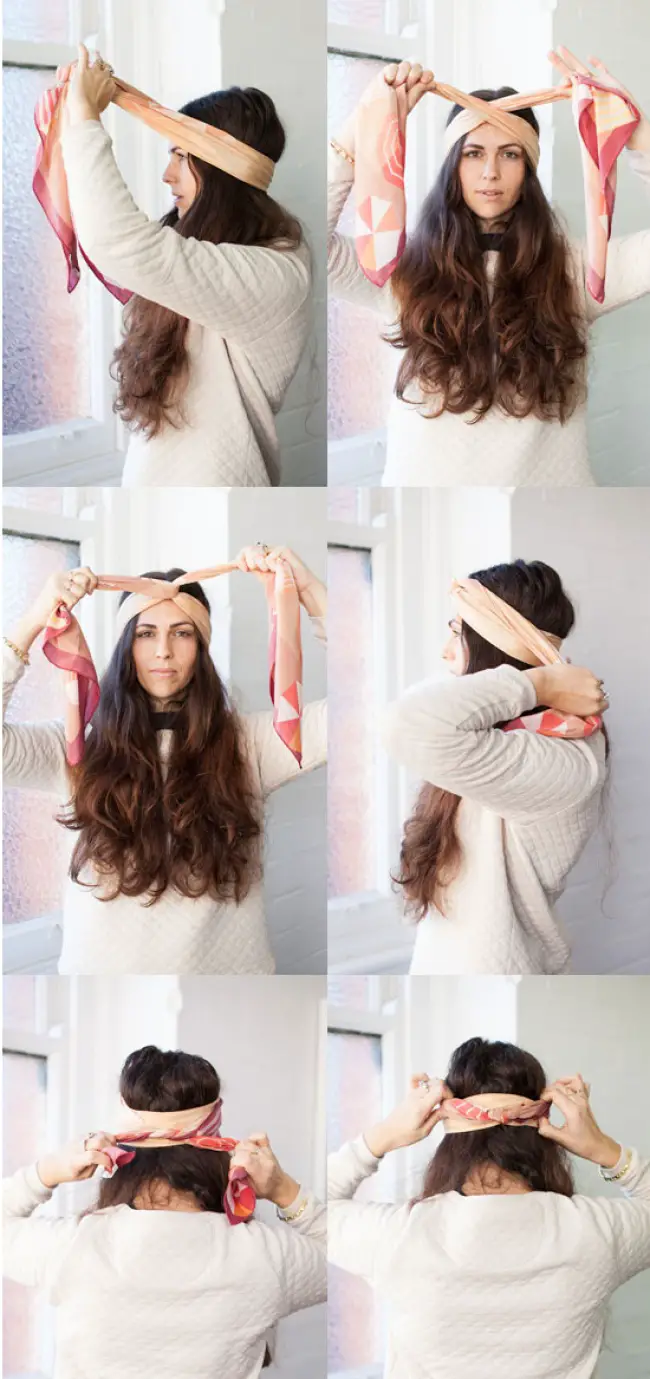 5 – Scarf with bun
How about getting away from the usual and trying a way to wear the headscarf in a different way, note how simple it is to do.

Finger Piercing: Know all the details before getting one
6 – Pirate style bandana
Learn in a super easy way how to wear a pirate-style head scarf, a style for women who like to stand out

7 – Beautiful hairstyle
Ideal for any type of event, be it social or more casual, just give the scarf a few turns and that's it, your look will be spectacular.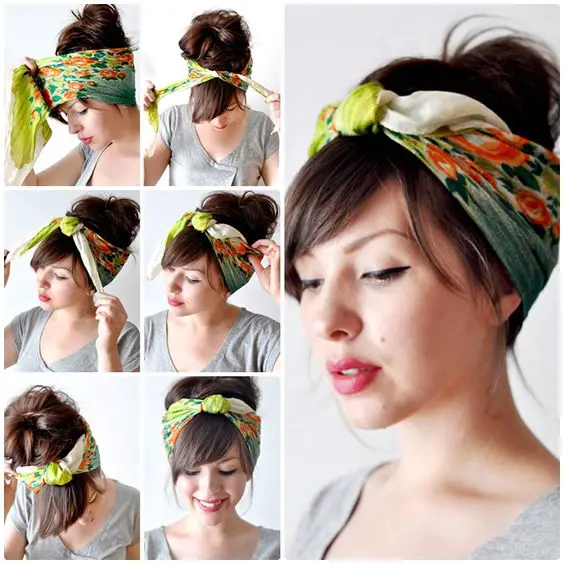 8 – 11 Ways to wear the headscarf
Anita well created offers a real super complete class on how to wear a headscarf, she teaches 11 ways to use it with quick and practical tips for everyday use.
9 – Scarf in the hair by RakaMinelli
Your look will be even more beautiful by adding this accessory and RakaMinelli shows you 3 more tricks for you to fall in love with. Run and go get your scarf to do it soon.
See too:
List of 42 affectionate nicknames for boyfriends – Tops
Women's sidecut cut: 42 Inspirations for adopting this look