Today's tip goes to those people who no longer know what to do to improve the look of their eyebrows, we know that not everyone is born with beautifully designed eyebrows, when there is excess hair, just pull it out, but what about when the problem is the lack of them? ? This is where eyebrow micropigmentation comes in.
Having a well-groomed and designed eyebrow offers a more striking and youthful look to anyone, whereas those eyebrows full of flaws, sparse and scar marks leave people with a look of sadness, as if they were older than they really are.
See too: Perfect eyebrows: step by step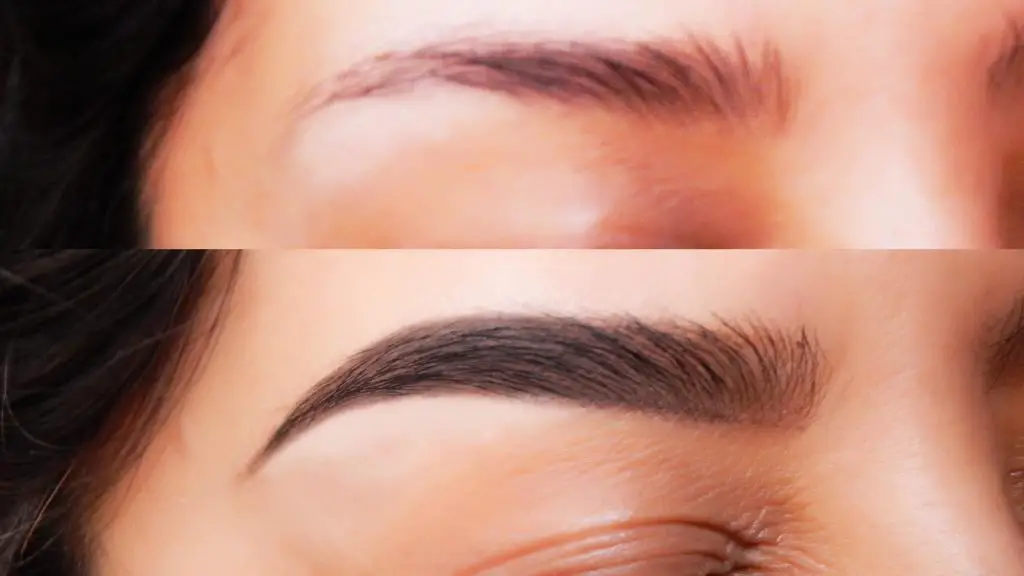 What is eyebrow micropigmentation
The success of eyebrow micropigmentation, in addition to the fact that celebrities use this procedure, is due to its ability to make the wires look as natural as possible.
First, the beautician will remove the excess wires in the eyebrows, then they will do a simulation with a makeup of the same color as the wires for the person who wants to perform the micropigmentation to approve or not.
After the eyebrow design tests are carried out, the procedure will start, using a device called a dermograph that has a small needle at its tip, it is through it that the antiallergic pigment will be inserted into the skin.
Unlike a tattoo that reaches a deep part of the skin where there is no cell renewal, eyebrow micropigmentation affects only a superficial layer of the skin where cell renewal occurs and because of this it tends to lose color over the months.
Although women are the majority in the choice for micropigmentation, men are also adhering to this aesthetic procedure, but its success is not for nothing, a face is much more beautiful with a well-designed eyebrow.
Types of Micropigmentation
Wire to wire
We can say that this type of micropigmentation is the method that leaves the eyebrow as natural as possible, since the focus is to draw the wires in the same direction and thickness as the eyebrow, which is currently the most sought after.
Eyelash extension thread by thread: See all about this technique
smoky
Smokey micropigmentation is ideal for eyebrows with few flaws, in this procedure the eyebrow is contoured with pigment and is smoky throughout the eyebrow.
compact
This method is ideal for those who have few hairs, its only problem is that it leaves the eyebrows very marked, as if you had brushed your eyebrows, so if you don't want an eyebrow with very strong pigmentation, avoid the compact one.
How long does it last?
This is a common doubt among many people, as mentioned earlier, micropigmentation is done in the dermis, a superficial layer of the skin, where cell renewal occurs and with that it tries to lighten it over time, so touch-ups are necessary.
Without retouching eyebrow micropigmentation it can last up to 2 years, of course there are people who can last a little less because of oily skin and the use of products that attack the skin.
eyebrow micropigmentation price
The values found out there are as varied as possible, they are between 200 reais to up to 1,500 reais, but be suspicious if the value is much below average.
When it comes to appearance care when what is at risk is health and beauty, looking for the cheapest option is not always the most viable.
Always choose a place where there are professionals trained and prepared for the procedure, avoid the risk of having a poorly designed eyebrow that, despite coming out of the skin, will have to live with it for a long time.
Care before and after micropigmentation
The first step to take before performing micropigmentation is to look for a qualified dermopigmentation professional with work experience, after all, no one wants to spend months with an eyebrow all smudged.
The second step before micropigmentation is to take care of food, avoiding fatty foods, look for and take some healing medicine to help the skin recover.
After the procedure, avoid scratching your eyebrows while the skin recovers, also avoid removing the peel that forms, it is a natural healing process and pulling it out can leave flaws, do not use pencil and eyeshadow, sun exposure should also be avoided in first days.
Photos before and after
The result is really impressive, check out some photos before and after micropigmentation, I hope the photos help you in your decision.