Curls are increasingly in evidence and it is not for less, beautiful, stylish, modern and natural. Many women are no longer slaves to chemical procedures such as relaxers, perms, sealing, progressive or permanent brushes that over time end up with their hair and taking over their curls, but after so much time going through straightening, getting back to natural hair can be something time consuming. It's not easy, but in the end, believe me, it's worth it!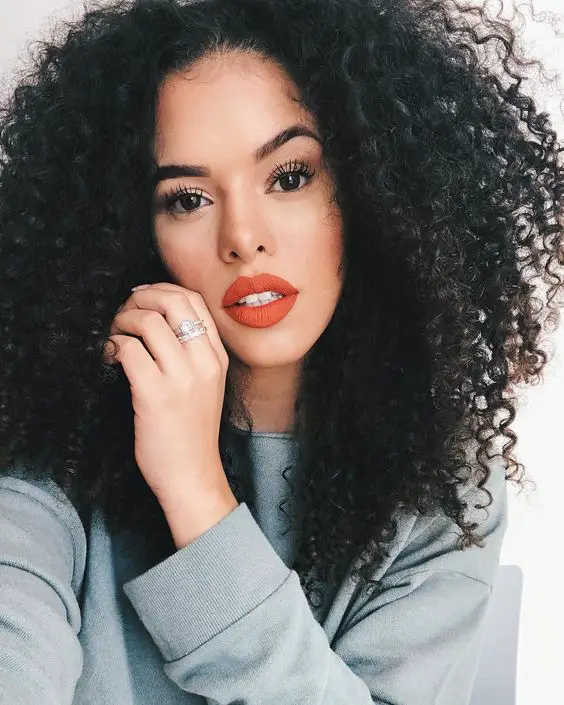 Many girls start the transition process but end up giving up halfway while their hair is still smooth, after about 3 months the hair starts to have different textures and this leaves any woman with very low self-esteem, a good ally in this period is hair texturization that is nothing more than a technique that changes the texture of the wires, but without chemical procedure.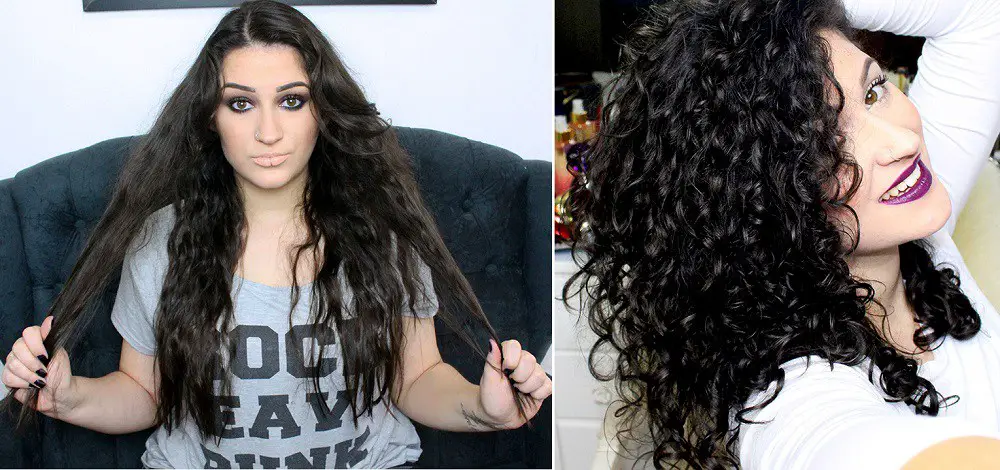 Another process widely used among girls who are in the process of transition is the dreaded big chop, but this is the most radical, it is when you cut all the part of your hair that still has chemical and leave only your natural hair. no chemistry.
To know more about what texturing is and how to do it, continue on in this article, because we will solve all your doubts in addition to teaching you several ways to do texturing, whether with aluminum foil, coconuts or braids, it's super easy and you don't have to spend money with expensive products the only thing you will need is patience as it is a very time consuming process.
What is hair texturing?
As the hair goes through the transition process, it loses its shape, that is, some parts are smooth and others are curly, and this can be one of the main reasons for so many withdrawals from women who are going through this process. And it is through texturing that we can even out all the hair, the curls will be more modeled and without frizz. This technique allows you to curl your hair to the closest texture to your natural hair.
It's not today that this technique exists, I bet that at some point in your life your mother has already made curls in her hair using her fingertips. It's hard work, after all, it needs to be done strand by strand, but it's simply a knockout! For a better result, I recommend that you do it overnight, and don't forget to follow the hair schedule weekly to hydrate and strengthen the new strands that are emerging.
Types of hair texture
There are several variations of texturing and they all get great results. Below we will teach you some step by step, so you can test and adhere what suits you best, a good tip after detangling use a combing cream to help achieve a perfect definition and greater durability.
tape
Mustache
Small Coconuts
Toilet paper
Curl Forms
fingering
twist
braids
curlers
straws
Short Cuts for Curly Hair: Learn all about
How to do hair texturing at home
How to twist curly hair
Wash your hair then apply a curl activator of your choice, and with the strands still damp divide the hair into several strands if you want tighter curls take a small amount of hair, to get more open curls just get a larger one amount of wires.
Now take two strands and apply a little cream then wrap one in the other, as if it were a braid, only instead of 3 strands there will be two, do it from the root to the end of the hair.
Do this process the day before your appointment because it will be necessary for the hair to dry and then carefully unroll and open the curls.
To eliminate the "cow licked" look, use a fork comb to loosen the strands from the scalp with this, the strands have gained much more volume and lightness.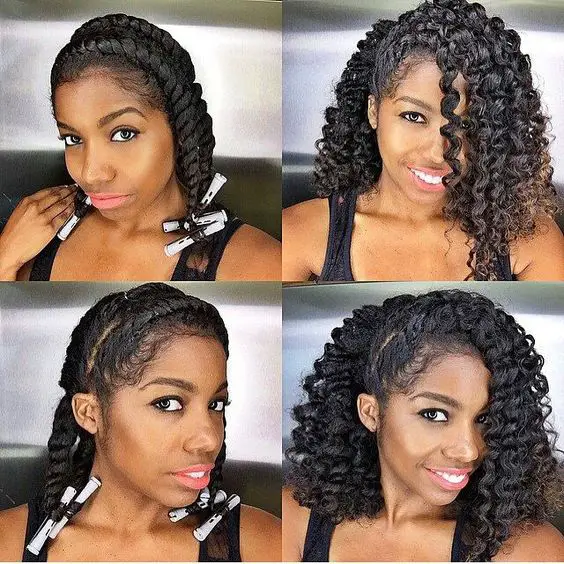 Dedoliss (finger texturing) Step by step
Wet the hair and untangle it all afterwards, separate all the hair strand by strand (thin strand if you want volume and thick strand if you want less volume).
Take the first strand and apply a small amount of styling cream.
With your fingers, twist the lock from the root to the ends and wrap it around your finger as if it were a curling iron.
Carefully remove your finger so that the curl does not fall apart, wait for it to dry and finish arranging it as you see fit.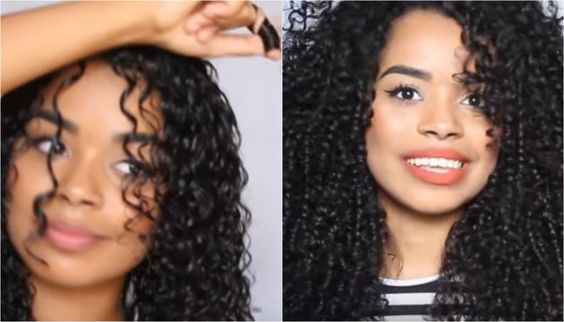 Texturing with braids
Start by dampening your hair using a spray bottle of water and detangling it with your fingers.
Apply a good amount of hair cream.
Now let's go, the longest time, make several and several braids of 4 strands and wait for it to dry completely.
After the drying time, carefully loosen strand by strand.
And ready the curls were very wavy a charm!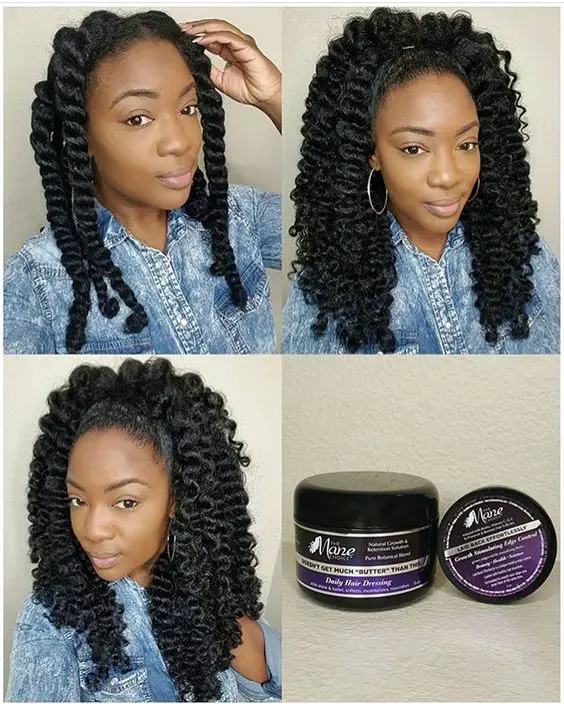 Hydration for curly hair: 8 homemade recipes
Texturing with coconuts 
Hair should be clean, damp and untangled.
Divide your hair into smaller curls, smaller locks, thicker curls and thicker locks.
This same strand must be divided in two and then, they must be twisted one part in the other.
Roll it up like a mini bun and secure it with an elastic band or bobby pin.
Do the same process all over the hair.
The ideal thing is that you do it very early so, at night you can release bunch by bunch and rock!
Texturing with aluminum foil
Wash your hair as usual afterwards, take the towel and remove some of the excess water.
After the hair is completely combed, separate the hair into small sections and apply the combing mask.
Make several rolls of aluminum foil.
Now we're going to make a small hook in the aluminum foil at the beginning of the hair and then just wrap the rest of the strands in the aluminum foil and at the end just fold the leftover end.
To make it easier, we have a very nice video with the step by step just above.
See too:
50 Gym Hairstyles: Buns, Ponytails and Braids
How to use teas in hair: And what are the benefits