Most of us women have felt at some point in our lives that huge desire to change the look, whether by doing a modern cut or changing the color of the wires. Let's say that hair is one of the first things we think of radicalizing when we want to change our appearance and this undoubtedly increases our ego making us feel much more beautiful and young.
Who has never tried to make this change at home even following tutorials on the internet, cast the first stone, for example I tried to learn how to remove my eyebrows, I watched some videos and I immediately felt like a professional in the matter, and of course it went super wrong… hahaha I was left with a huge flaw that took a few months to grow.
However, this is not the worst because following some makeup tricks you can disguise it, but what if you tried to bleach your hair at home doing all the procedures described in the package correctly and when you went to wash your hair the result was not as you expected, on the contrary he turned completely orange calm down don't be terrified, we have the solution for you!
How to get orange out of bleached hair
Only those who have dyed their hair blonde at least once in their lives know how difficult it is to get the tone right. It can be a lot darker than you wanted or a lot lighter, or else, the worst that could happen, it just turns orange which can become a nightmare for many women, but it is necessary to keep control because this error is corrected. .
Lit brunette: Inspirations to have that diva hair
Common mistakes that turn hair orange:
It is necessary to respect the time of the product on the hair, because removing the product before the time indicated by the manufacturer can cause it to "stop" in the orange color known as the sausage water effect.
Use quality products with well-known brands in the market
Use hydrogen peroxide in the correct volume
After highlights or locks, it is not recommended to color the hair
Colorimetry – Which color cancels which color
It's much simpler than it looks, blue cancels orange, green cancels red, violet cancels yellow (and vice versa).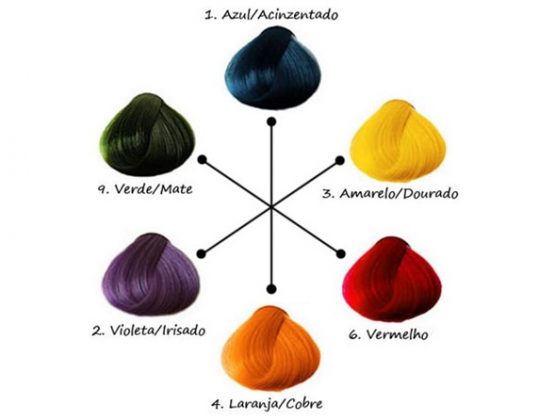 Dress with sneakers: Bet on this super fashion look
How to get orange out of hair: Step by step
Choose a silver or gray tint to break up the orange.
Apply to hair as shown on the package and wait as long as necessary.
Another solution would be to apply a toner letting the product act as described on the package. Then just wash your hair and let it dry naturally.
Remember don't do any bleaching, straightening or dyeing for now as your hair will be weak and prone to falling out. The best thing to do is moisturize it weekly until it gains strength and resistance again. See two videos below that will help you in this mission of how to get the orange out of bleached hair.
See too:
Anti-residue shampoo: what is it for and how to use it?
FITTING – What is it and how to do it on wavy and curly hair