Every woman's desire is to have beautiful hair with a shine like those of TV actresses, isn't it? Today in the cosmetics market there are numerous products for different types of hair but many of these products are super expensive and with that the best alternative is to choose homemade hydration for curly hair that are super effective.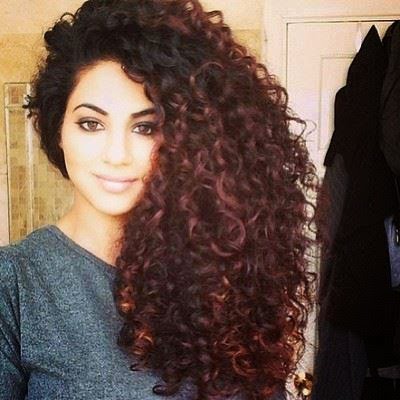 Hair is like a frame for the face, well-groomed hair says a lot about a person. For some time there have been several myths about curly hair and one of them is that curly hair is more work, so thousands of women started to make permanent, progressive brushes, among others. But know that it is possible to assume your curls and have them always beautiful and hydrated by just doing some homemade recipes, check it out.
Moisturizing for curly hair
Get to know some homemade moisturizers that are made with super cheap and easy to find ingredients.
Moisturizing for curly hair that prevents dryness
Vitória Lorrayne explains how to make 3 hydrations that help prevent hair drying, a situation that is common in curly hair, the entire step by step can be seen in detail in the video.
Moisturizing to save curly hair
And here we have a video of Lisa Barcelos, famous for sharing her videos on Youtube, she tells how she moisturizes and leaves her hair always healthy, among the ingredients are the mask, milk cream, olive oil and aloe vera oil, super didactic and easy to understand.
Moisturizing for curly hair with sugar
In addition to being used as an exfoliant, sugar can also bring several benefits to the health of the hair, that's what Andreza Siqueira teaches us, using only mask and sugar, the result you can see in the video
1 - Banana
For those who like beautiful and silky locks, opt for homemade hydration with banana, a super easy recipe that uses few ingredients.
1 banana
7 Tablespoons of whole milk
1 tablespoon of crystal sugar
2 tablespoons of moisturizing mask
vegetable oil
Place the banana, milk, sugar in the blender and beat, place in a container and mix the hydration mask and vegetable oil, Wash your hair with shampoo then apply the mixture to your hair, let it act for 20 minutes and wash.
2 – Sour cream
Because it has a large amount of fat, the milk cream will nourish the hair, being ideal for curly and frizzy hair, but it should not be used pure because it contains a lot of sodium that can have the opposite effect, drying the wires.
1 spoon of sour cream
2 tablespoons of moisturizing mask
bepanthol (optional)
vegetable oil (optional)
Mix all ingredients, apply to hair, leave for about 20 minutes with a cap or the famous bag and then wash normally
3 – coconut oil and honey
If you want homemade hydration for deep curly hair, then you can't help but try this magic recipe, your hair will be softer and shinier, and this mixture can be beneficial for your skin as well.
1 tablespoon of honey
1 tablespoon of coconut oil
1 tablespoon of moisturizing mask (optional)
Increase or decrease the amount of ingredients according to the size of your hair, mix all the ingredients and apply to the hair still damp, let it act for 45 minutes, or with a thermal cap for 25 minutes, then wash and finish as you wish.
Short Cuts for Curly Hair: How to Cut
4 - Egg and Milk
Eggs are no longer used for homemade hair hydrations, and it is not surprising since they are full of nutrients that prevent dull and fragile hair, your only problem is the smell it leaves during application.
1 egg
3 spoons of milk
3 tablespoons of hydrating mask
1 tablespoon of olive oil (to boost)
1 tablespoon of honey (boost)
Mix all the ingredients and apply on the still dry hair, let it act using a thermal cap for about 35 minutes, for those who don't have a cap, you can use a bag.
5 - Coffee
The caffeine will stimulate hair growth and cleanse the scalp, the castor oil together with the mask will provide intense hydration, your only problem is that this recipe makes a little mess and leaves a little coffee in the hair even after washing.
2 Tablespoon of Moisturizing Mask
1 tablespoon of coconut oil
1 tablespoon of coffee
2 tablespoons of castor oil (optional)
Mix all the ingredients well and apply to the hair while it is still damp, place a bag to enhance its effect, leave it on the hair for 15 minutes and then wash it as you wish.
See too:
FITTING – What is it and how to do it on wavy and curly hair
Curly Haircuts: Photos and Trends